Need to transfer or store notes electronically but like to take them hand written? Are you the kind of person that likes to quickly draw or write ideas as they come to you? A student with multiple classes or an entrepreneur with daily new ideas? Wacom's Bamboo Spark may be for you!
I was so excited to receive my Wacom Bamboo Spark the other day in the mail. I had heard great things about it, and read some reviews on it myself, and as both a graduate student and an entrepreneur that daily needs to take notes and jot down ideas and sketches of future plans, I was excited to make it a part of my daily life!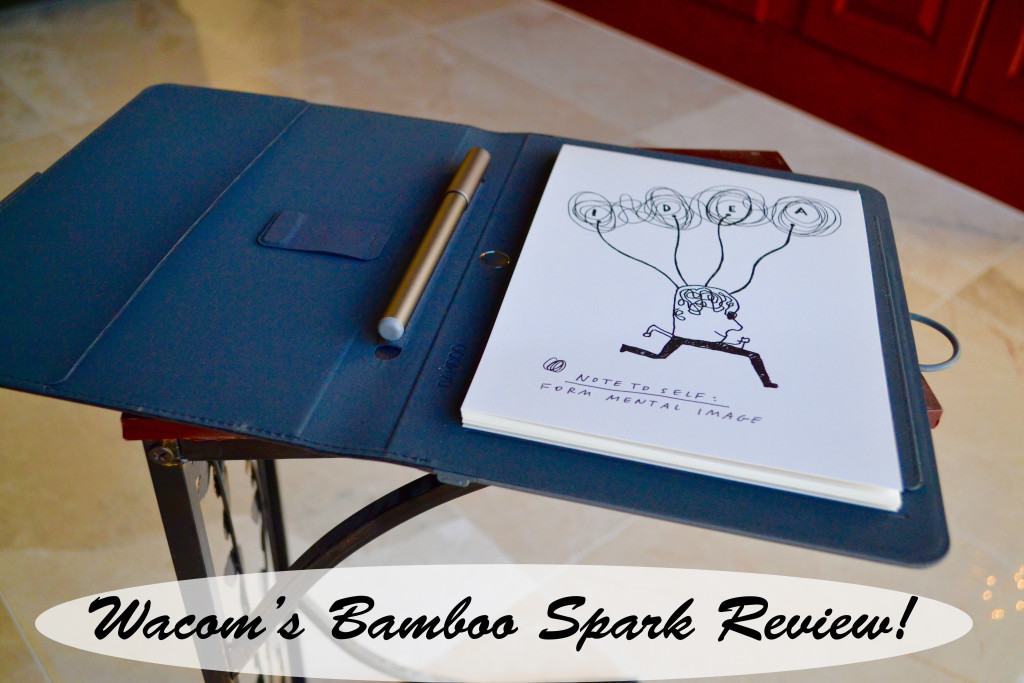 What Comes With It
Bamboo Spark with gadget pocket

Bamboo Spark pen

30 page notepad

2 replacement ink cartridges

nib removal tool

USB cable

quick start guide (smartphone and tablet not included)
How Does It Work?
Simply download the Bamboo Spark app on your iOS or Android device
Push the power button on the Bamboo Spark device
Indicator light will turn green telling you that you can start writing
After your first stroke, the light will turn blue instantly.
After you finish writing, press the button and content on the page will be transferred to the software.
Then, the light turns green again waiting for you to write once more.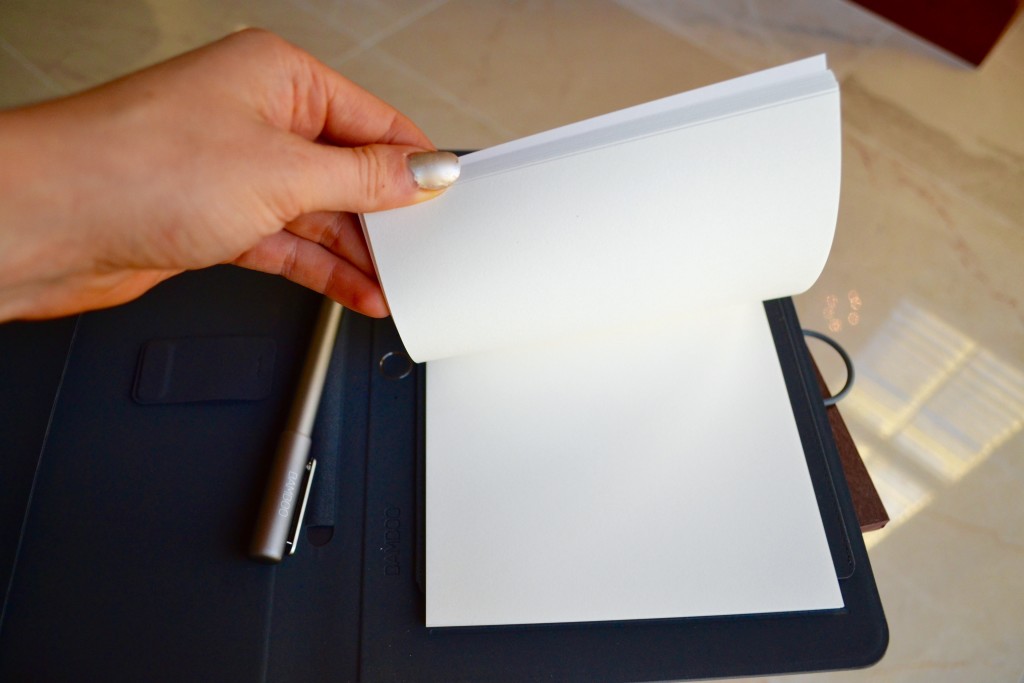 It's convenient too because you can leave your phone or tablet off while writing to save the battery power and you only need to open the app before you want to save your work! AND if you forget to bring your phone, you can still use it! It can save up to 100 pages with it's own little storage before needing to be synced… I think that's a great thing for someone that tends to be forgetful like myself.
I plan on using it as a student with many classes and a blogger with many ideas!
See, even though I like to store things electronically because of losing them otherwise, there is just something about hand writing notes that helps me retain the information more.
And as a blogger and instagrammer with BIG DREAMS and GOALS, I will definitely be using this to sketch some designs of some things I hopefully have coming in the future for you all 🙂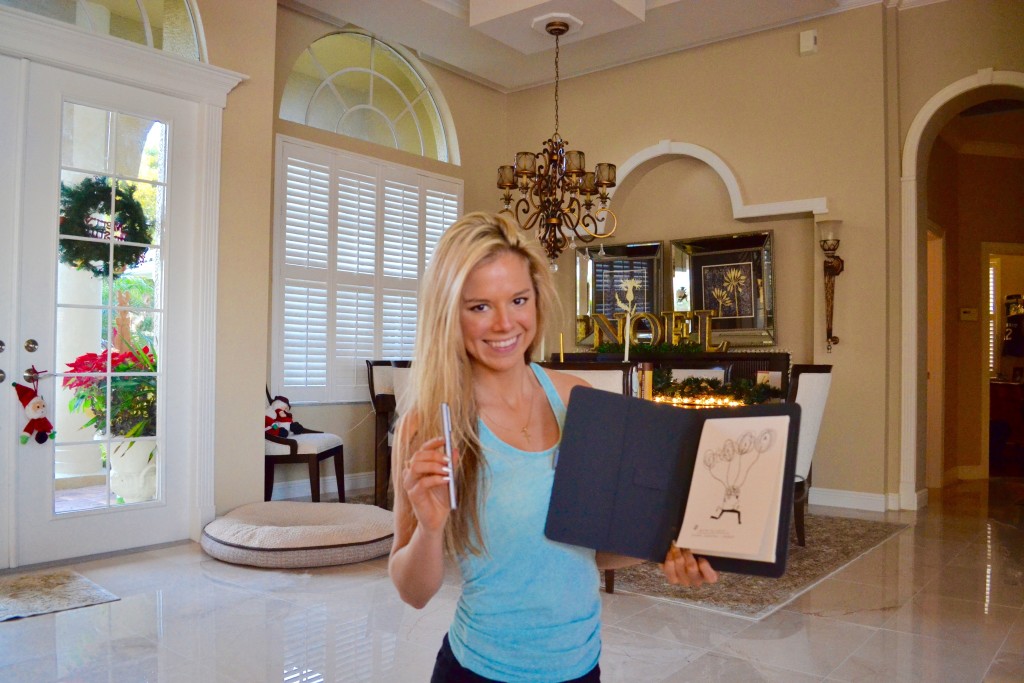 But for now, I will enjoy my winter break with family and friends…And will get back to you in Spring about how it's been going with my Bamboo Spark!
But I'll leave you off on my thoughts upon first use and in setting up the device!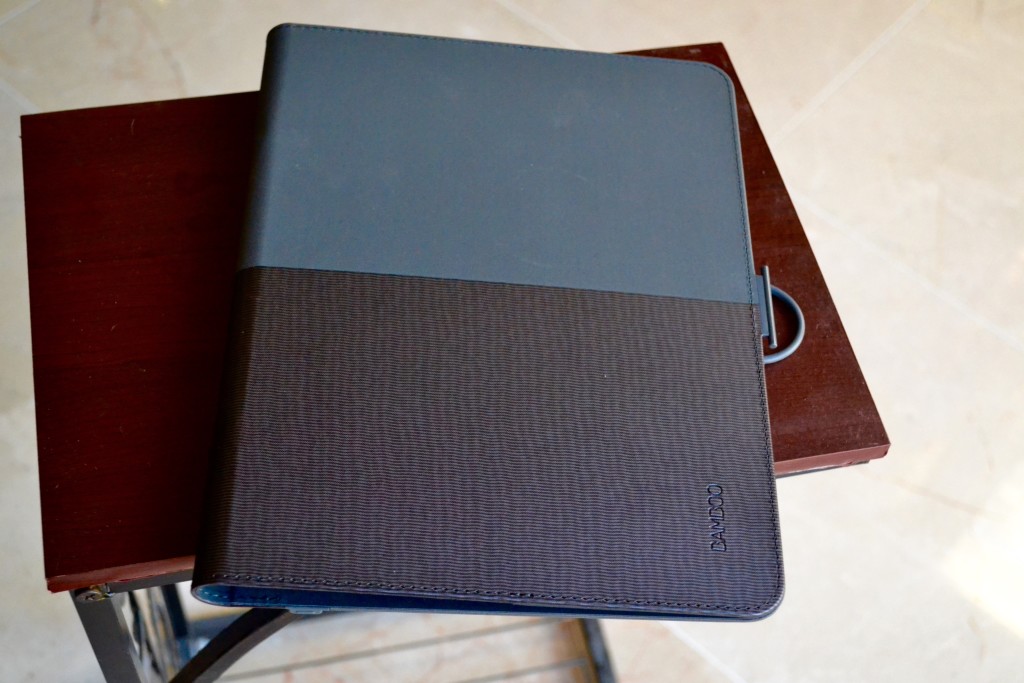 Positives on First Impression
100 page internal storage
easy to use/set up, and quick to sync
very practical for any student or entrepreneur
you can use your own paper (any size A5 will work!)
love the feeling of writing with what feels like a real pen (versus a stylus)
captures your notes/sketch pretty accurately
pairs with any iOS or Android device
with the app, you can send the page or collection of pages as images (JPEG), PDF or Wacom Ink Layer Language (WILL)
Things to Know
you have to use their ball point pen
you have to use their brand's ink to refill (but it comes with 2 refills!)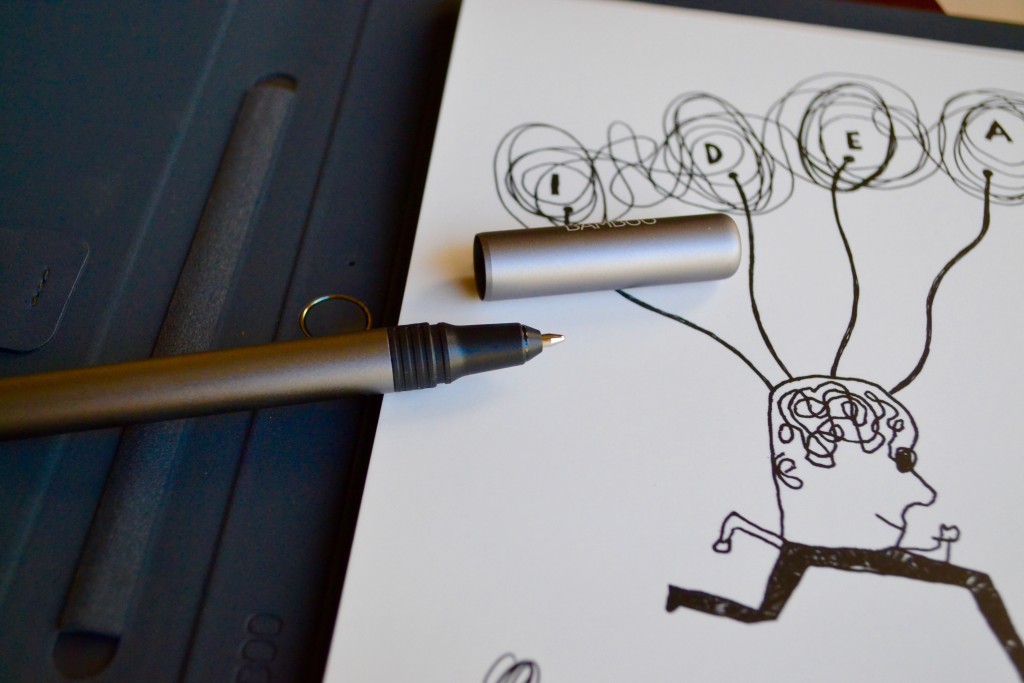 xo,
Sarah Grace
This post is sponsored by Wacom and Her Campus Media. I received the product free of charge. All opinions are my own. Thank you for supporting the brands that make Fresh Fit N Healthy possible!