After my Quest Protein Review over on YouTube video the other day, I ended the video asking people to comment anything they wanted to see made with it.
Well to my delight, many people commented wonderful ideas, so I decided to quickly get to it and deliver!!
And of course, someone asked for something yummy that was mint chocolate flavored!
So I present to you, a Mint Chocolate Mugcake. Why? Because I love my mugcakes. And they are super easy. Mmmmm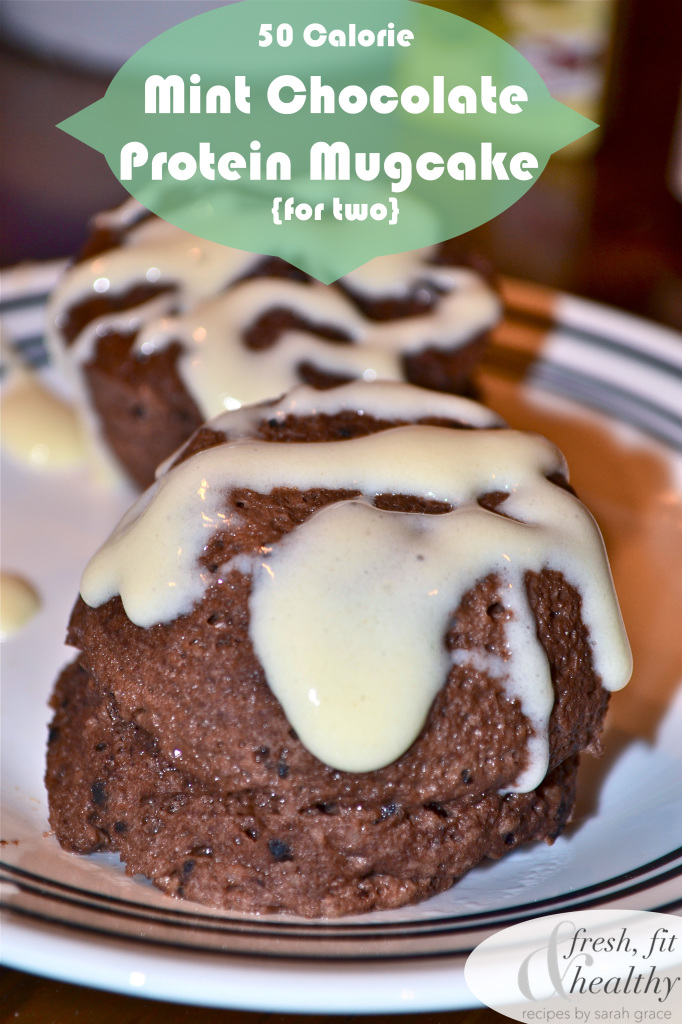 (correction since posting this and making this photo above: it is not 50 calories, it is 85!)
Who doesn't want a cake in under 100 CALORIES?! Oh and a whopping14 grams of protein! And if you make this recipe for one instead of two?! NO WORRIES. Because it is still under 200 calories and then you're getting 28 grams of protein!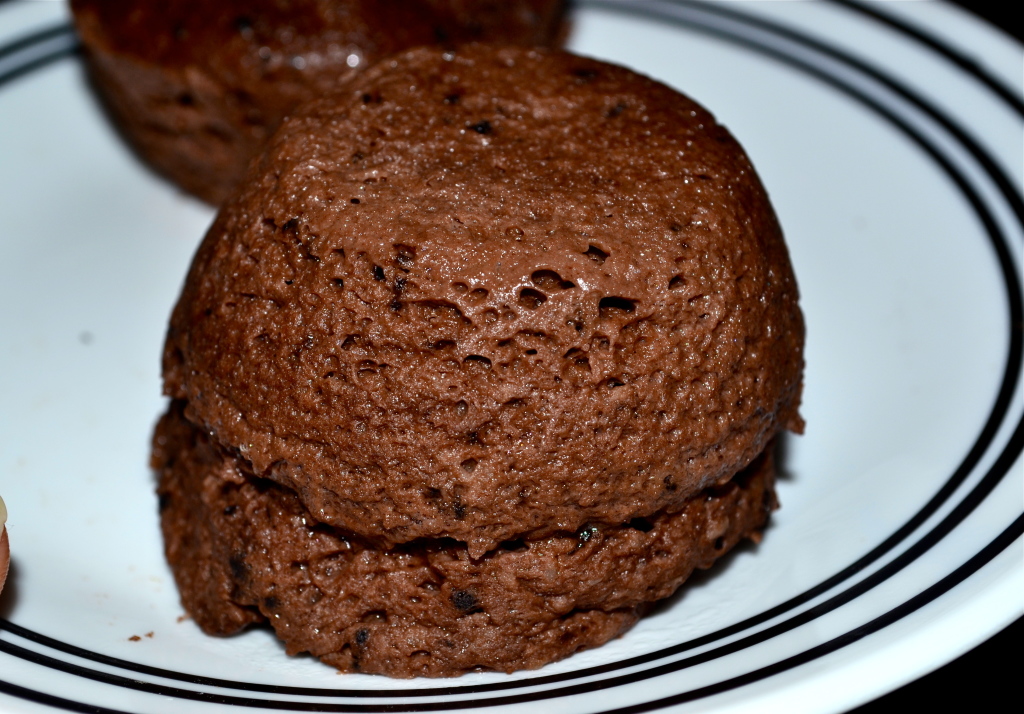 Like remember some of my other creations like my Blueberry Strawberry Mugcake, or my Pumpkin Gingerbread Mugcake, or my Chocolate PB mugcake, or my most recent Apple Pie Mugcake that is over on my youtube channel?
Well here is the video of how to make this new, Mint Chocolate Mugcake!
Prep time:
Cook time:
Total time:
Serves: 2
Serving size: ½ recipe
Calories: 85
Fat: .7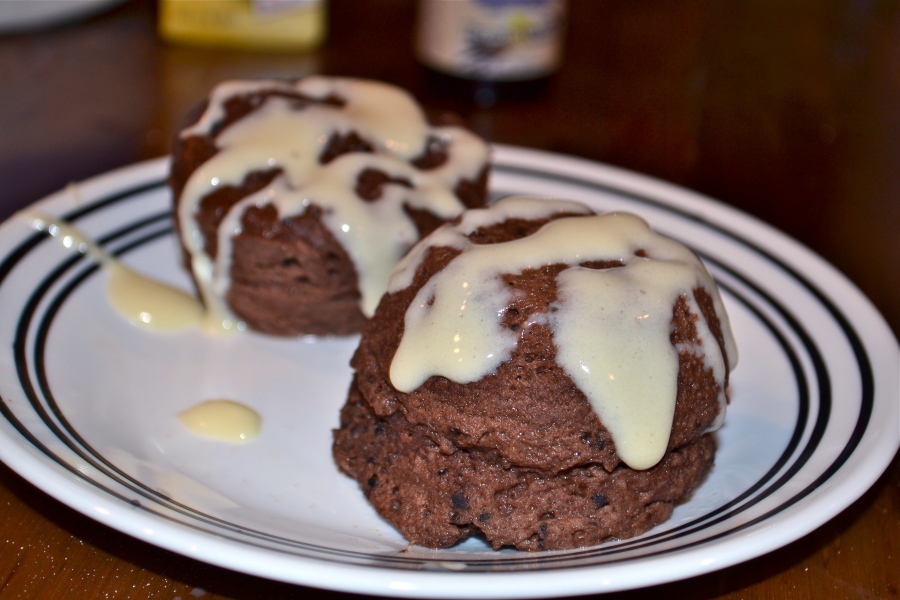 Ingredients
1 scoop Quest Chocolate Milkshake Protein Powder
1 tablespoon Cocoa Powder
4 tablespoons Almond Milk
4 tablespoons Applesauce
3 tablespoons Egg Whites
½ teaspoon Mint Extract
½ teaspoon Baking Powder
Optional: Chocolate Chips or additional Sweetener if protein powder is not sweet enough to liking
Mint Protein Icing: Quest Vanilla Protein Powder mixed with enough unsweetened almond milk until you reach desired consistency. Add ¼ tsp or less of mint extract.
Instructions
Combine all ingredients in a bowl until mixed well
Pour into two individual mugs.
Cook separately in microwave for about 1 minute.
Enjoy!
Serve with Mint Protein Icing on top if desired
Notes
Quest Protein is made up of both whey and casein, which prevents the typical dryness in baking with protein powder. If you use only whey protein from another brand, be aware it may not result in the same moistness or flavor. It is also pretty sweet, so if you are using a less sweet protein, you may need to add a little more sweetener.