Who made the 1 week Sugar Detox with me?!
Like I said in this post, which, sorry that is also my most RECENT post because this week was so chaotic getting back into the swing of grad school and such that I didn't post AT ALL.
That's no fun, I apologize.
I hope you were able to find some of my yummy recipes from the past in the waiting time 🙂
So let's recap how the sugar detox went for ME! & then I'll share a yummy, sugar ADDED, Chocolate Chip Banana Blender Muffins! (recipe is SUPER simple!)
So here's an outline of what I found tough, what I accidentally ate without realizing it had sugar, and how I'm feeling now!
Tough to not Eat

My gummy vitamins (yes, I'm clearly a 5 yr old still in that category)
Flavored pumpkin pie creamer in my coffee

I did find that just almond milk or canned coconut milk and cinnamon was great though!

Sriracha

no need for explanation there…Sriracha on errrrthing usually

Any other protein powders except for my Try About Time (it's sweetened with stevia only and I told myself going into this I would allow it!)
Going out to eat, period.

I ended up staying in Atlanta with my friend longer than expected and so the first 2 days of my sugar detox were up there (because shoutout to passion 2016 conference!)… but with that being said, I was eating out a lot and had to be careful what I was ordering (no sauces), and with the conference box lunches from Jason's Deli…I couldn't eat my cookie! (#struggles)
You probably saw this all if you're following me on snapchat 😉 (sarah_grace11)

ICE CREAM and CHOCOLATE

Period. Those two things are literally my FAVORITE, and a nightly staple. So not going out to ice cream with friends or having my daily chocolate was dificult!

Accidentally Cheated with:

My wasabi peas

Haha, those little crispy wasabi coated peas have become a favorite of mine, and for some reason, I didn't think twice that they would have sugar! But they did…

A Quest bar

Like I said, I was in a conference ALL day my first two days that I didn't plan on being at, so I had to bring snacks. It was either eat the bar my friend had or not eat. And if you know me at all and what I stand for, I stand for not being legalistic and feeding your body. This detox was in no way for restrictive means, so I wasn't going to deny myself food just because it had some sugar 🙂

Ginger Salad when I went out for Sushi

I was being so careful to not get my spicy sauce on top of my sushi rolls like I typically love because of added sugar…but didn't think twice about the ginger salad that came out before! Definitely had sugar in that dressing haha.
Overall, I feel great. I may not have detoxed from sugar COMPLETELY, with allowing some stevia in my diet and the few mess ups. But the whole point of this was not to lose weight, or to become restrictive, but just to clear my body of all the STUFF I kept eating through the holidays like cookie dough (literally while at home EVERY night), cookies, baked breads, ice cream, and others! So I feel SO good just eliminating all that processed, sugar filled sweets for a week completely!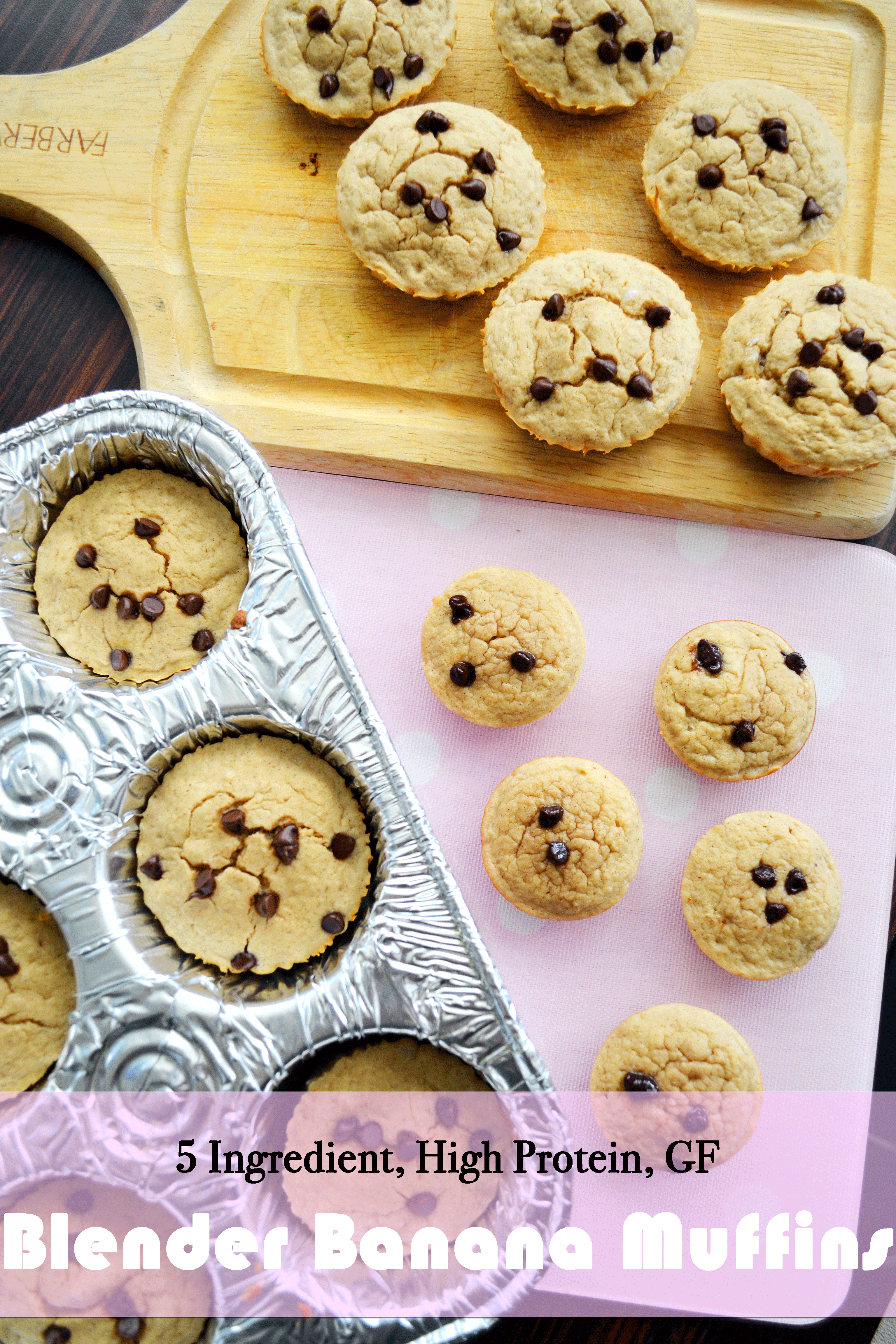 Now to those DELICIOUS Chocolate Chip Banana Blender Muffins
Throw all the ingredients into ONE blender. Press the on button and blend. Pour into muffin tins. Wallah!
Freeze some for later, keep some in the fridge for the week, delicious meal prep snacks OR even breakfasts on the go!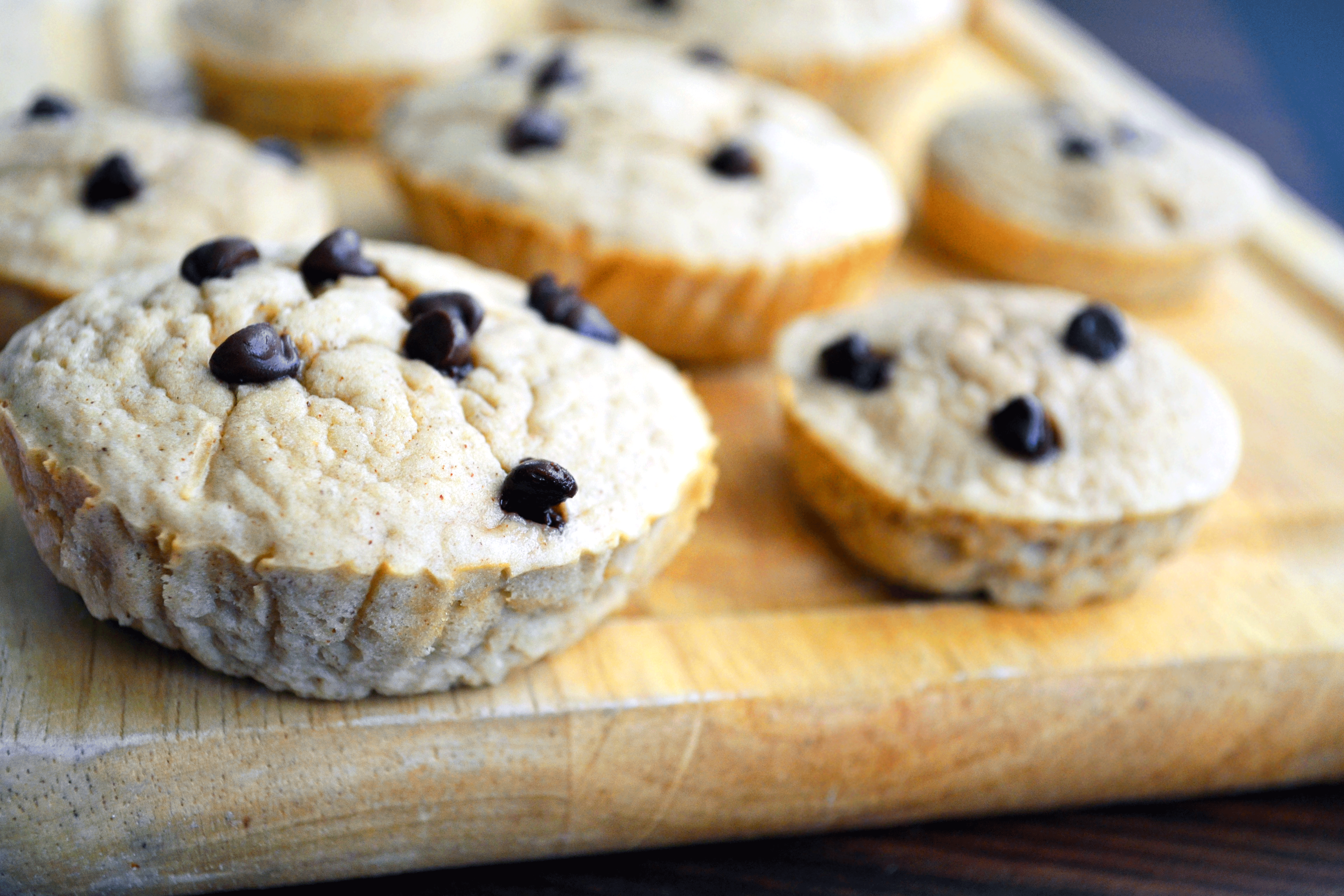 Bananas. Greek Yogurt. Eggs. Oats. Protein Powder if desired. Oh and can't forget t add some leedle chocolate chips in there of course #EverythingIsBetterWithChocolate
Simple. Healthy. Delicious. And so great to have ready to grab on the go during your busy weeks!
#winning
Questions for YOU
What is one unique thing you love adding chocolate chips to??
Did you complete the #FFHSugarDetox with me?! If so, what was the hardest part?
What are you MOST excited for in this first month of 2016?
Your favorite flavor muffin, ready, GO.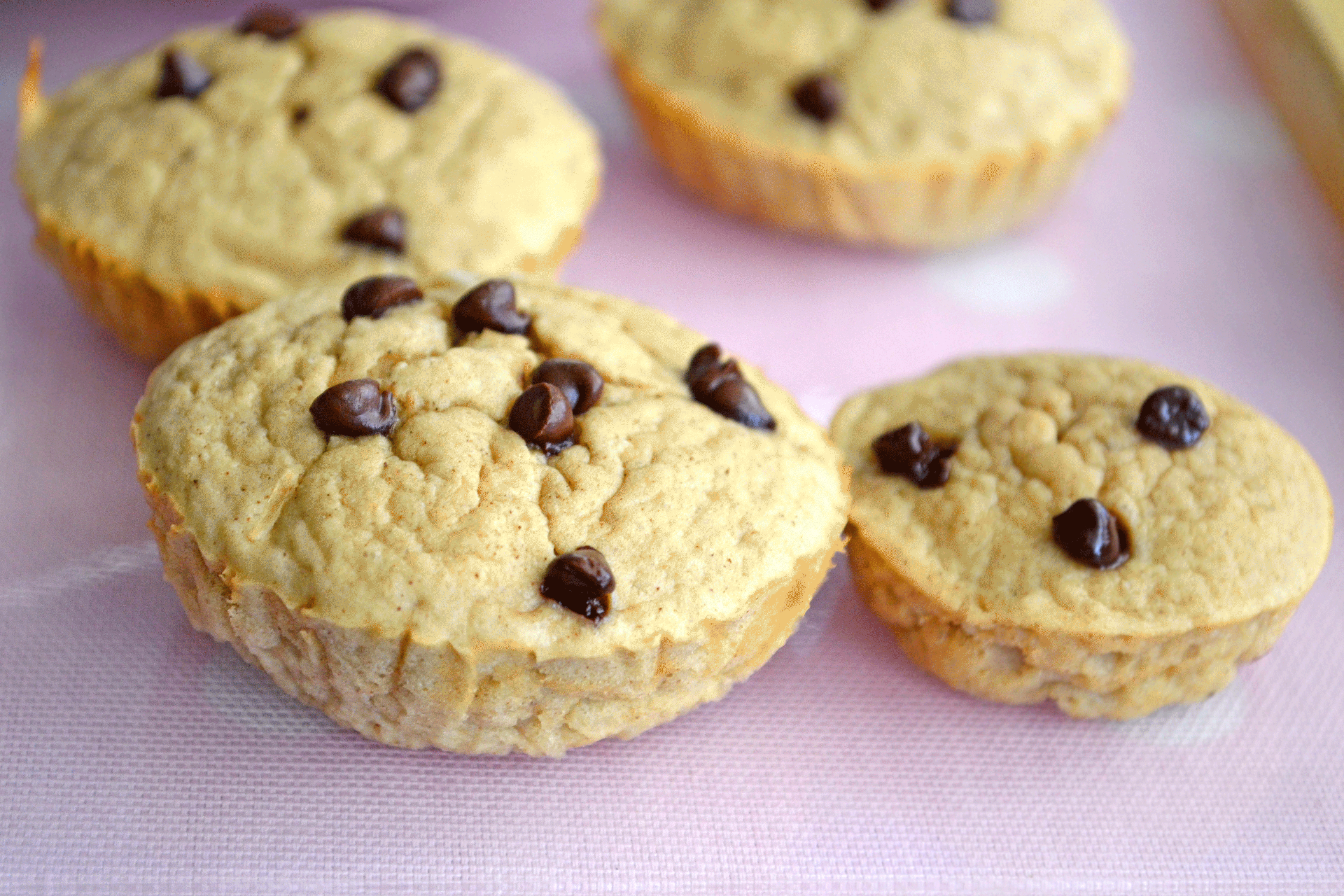 Rating 4.8 from 4 reviews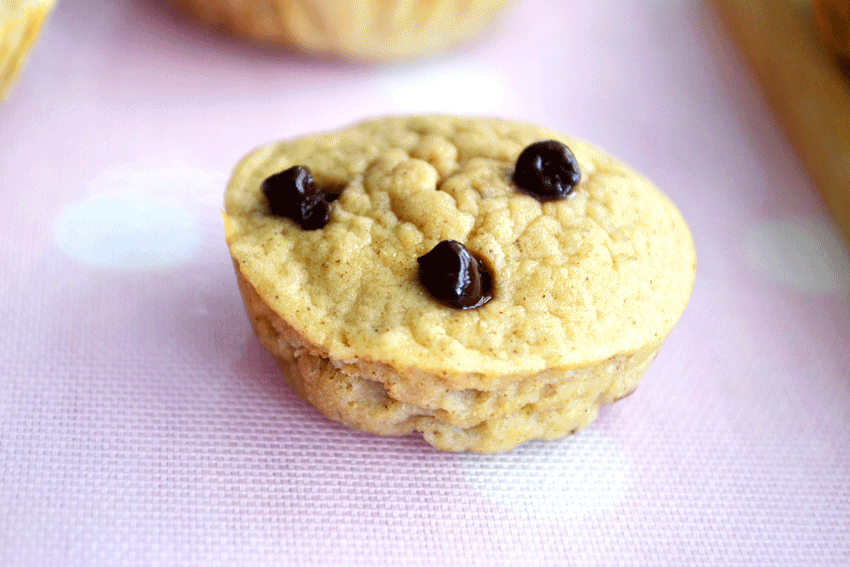 Ingredients
1 cup Plain Greek Yogurt (or vanilla could be yummy!)
2 Bananas, very ripe
1 cup Rolled Oats (GF if necessary)
1 cup Vegan Protein Powder OR more oats (don't use whey protein, as it typically dries things out)***
2 Eggs
1 tsp Vanilla Extract
2 tsp Baking Powder
Sweetener to taste (my protein+bananas made it sweet enough for me!)
Chocolate Chips as desired!
Instructions
Blend all ingredients in blender except for chocolate chips.
Stir in chocolate chips.
Pour into muffin tins sprayed with nonstick spray
Bake at 400 degrees for 8-10 minutes, or until done in the middle.
Store in fridge or freeze some for later!
Notes
*** I use Try About Time Vegan Protein Powder! To order, go to www.TryAboutTime.com and use the code "fff1" for 25% off!