We all pin TONS of workouts, I know I do at least.. But how many of those do you ACTUALLY DO?? Whether it be workouts to do, recipes to make, or diy projects to start..I think I have about a .01% completion rate..
Which is why I decided instead of just making another ab workout template for you to pin AND NEVER DO..I would make a workout video, doing it too..so that you CAN JOIN ME right here and now..no excuses
Unless you reading this in your office at work..that may get a little awkward to get on the floor and do. Or driving, please don't get caught doing this then..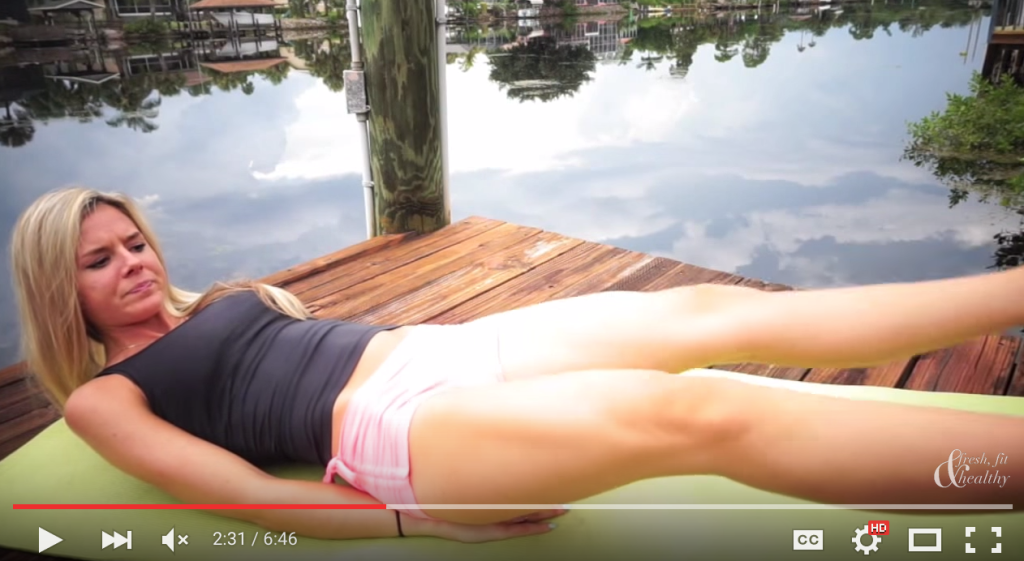 Either way, here is a video that will BURN THOSE ABS..in less than FIVE MINUTES. 
Either for now, or for later when you have ZERO motivation to work those abs you have been meaning to..just press play on this video, and get some live (kinda) motivation from Sarah Grace personally 🙂
You're welcome! Happy Motivation Tuesday after a long weekend! (don't forget to subscribe to my channel HERE!)