Who is always searching for easy, yet delicious and healthy sides like me? You've got the protein, the salad or veggies..but what to complete it?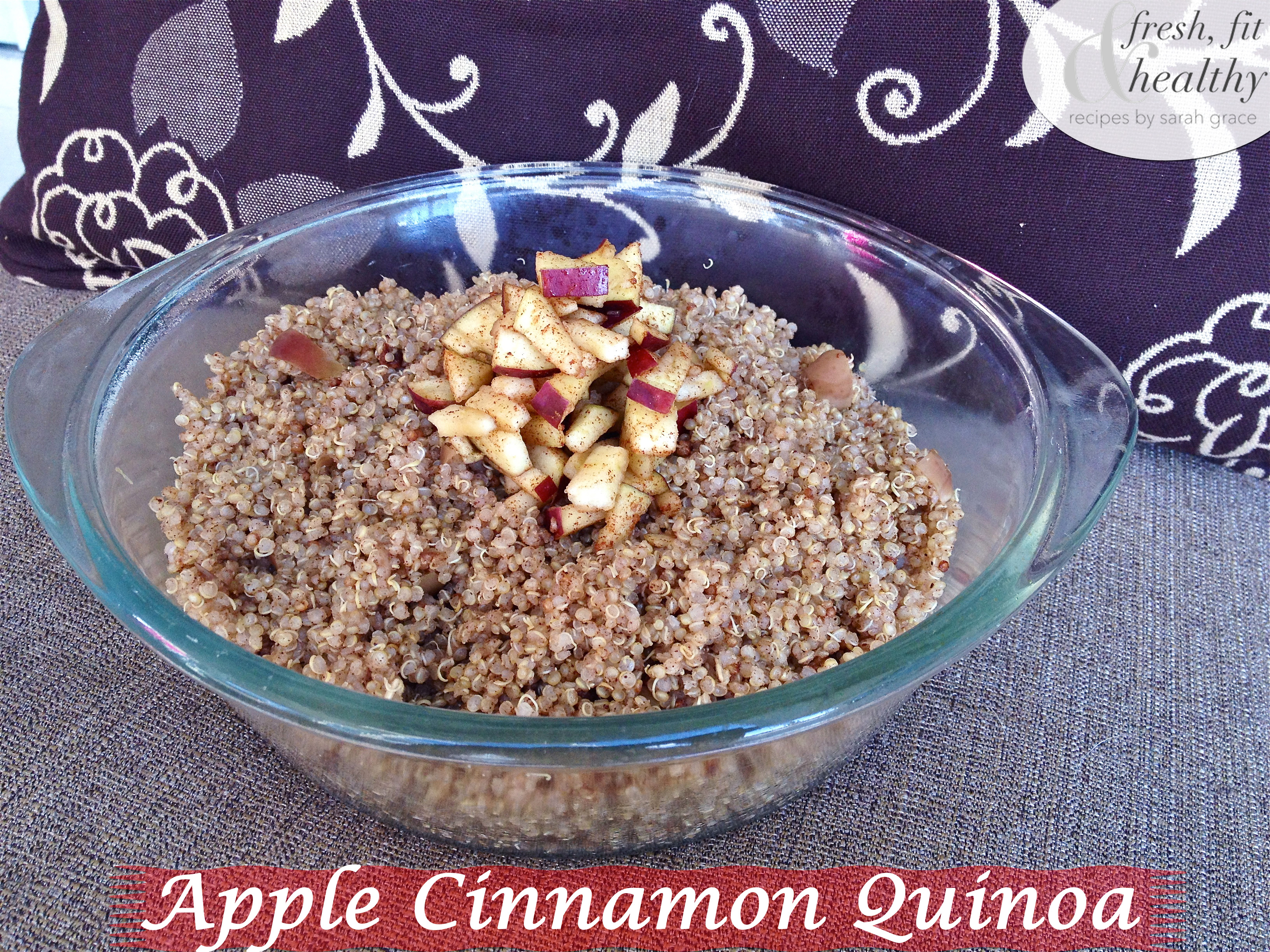 This Apple Cinnamon Quinoa will do the trick! Complementing any meal, it is the perfect recipe to make and have on hand.
And the best part is just that, you can make a big batch of it and simply use it over and over again throughout the week!
Not only is this a great side for lunch or dinner..but its a delicious breakfast! I found this out when searching for a new breakfast carb the other day, and seeing this made in my fridge. I thought, hmm, why not? And boy I am glad I did! I simply scooped out some yogurt, cut up some fruit, and spooned some of this delicious quinoa on top!
Apple..Cinnamon..the flavors couldn't go more perfect together. Kinda reminds me of my Apple Pumpkin Butter. Oh goodness would that be good on top of this for breakfast 🙂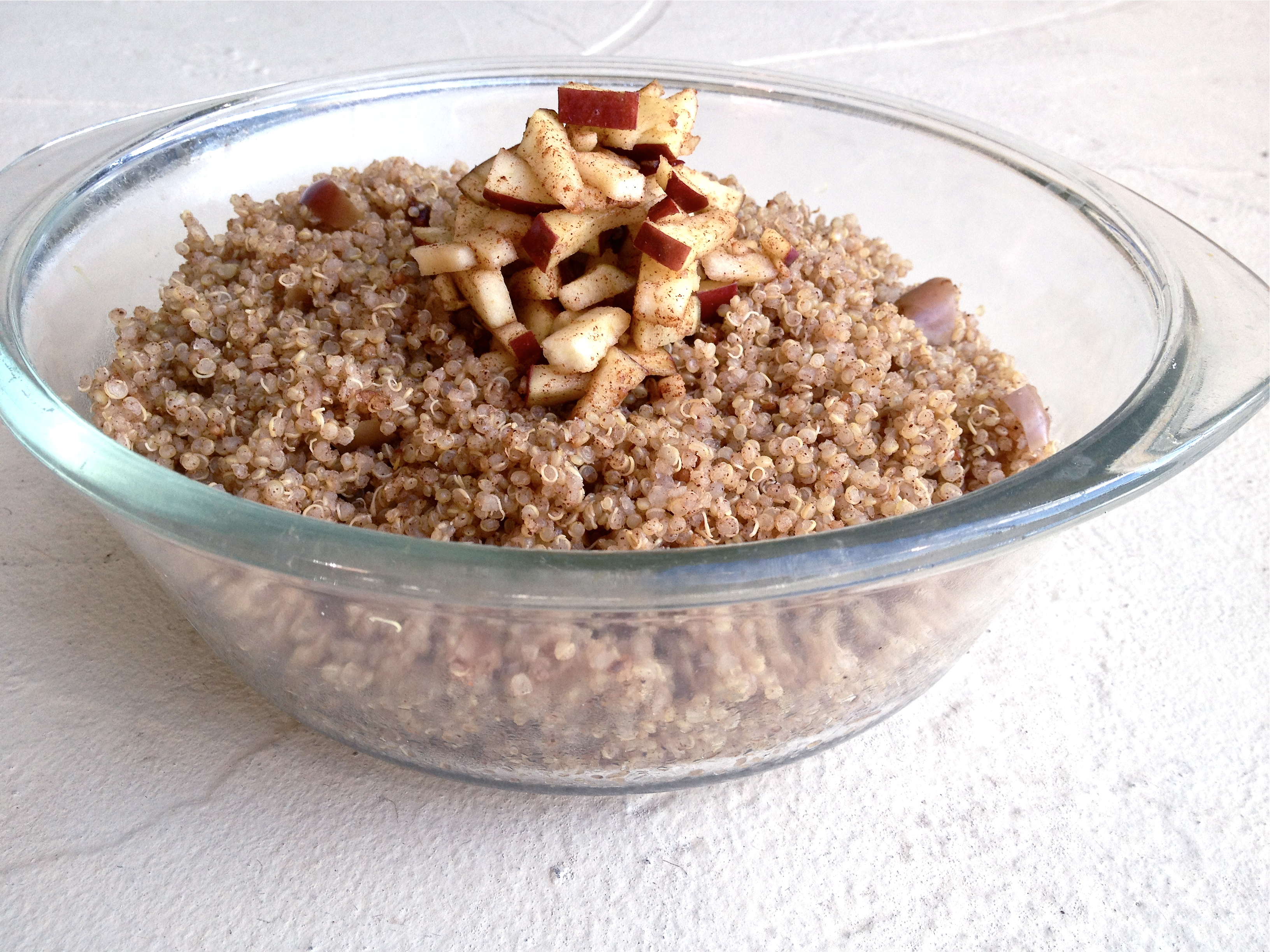 Questions for YOU
What is your favorite way to enjoy quinoa?
You're most loved side dish?
Easiest go to breakfast?
Until next time,
xo Sarah Grace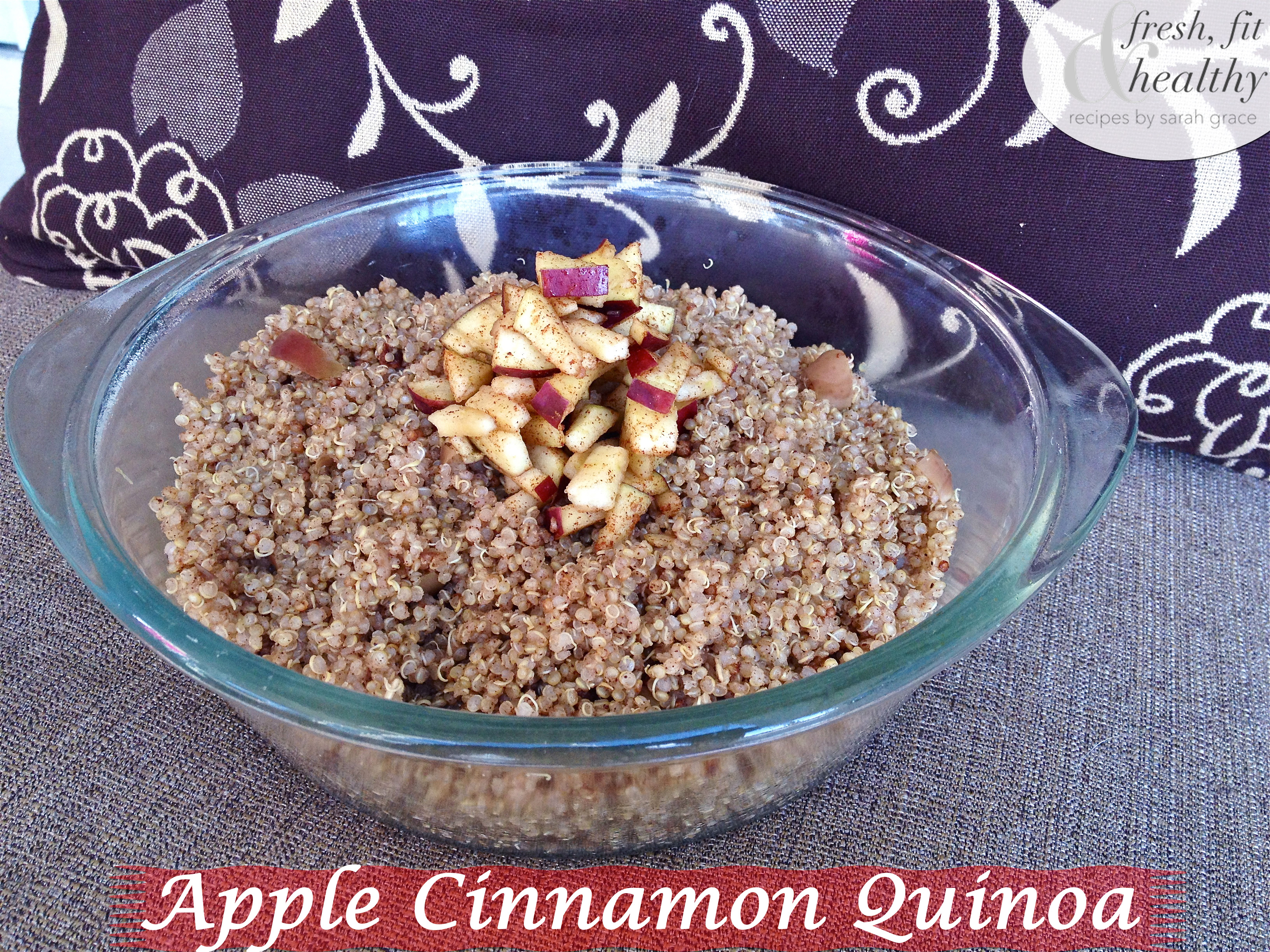 Ingredients
1 cup Quinoa, uncooked
2 cups Water
½ cup Unsweetened Apple Sauce
1 large red Apple, chopped small
2 teaspoons Coconut Oil
2 teaspoons Cinnamon
½ teaspoon Sea Salt
Optional: for a sweet quinoa dish, add 2-4 tablespoons Honey/Agave
Instructions
Add 2 cups water and salt to pot and bring to a boil.
Add in Quinoa when water begins to boil, cover, reduce heat to medium low and simmer until water is absorbed, 15 to 20 minutes.
While quinoa is cooking, heat coconut oil on medium heat in smaller skillet. Add in chopped apple with oil, cover, and cook until apple is soft, about 5-10 minutes.
When quinoa has absorbed all the water, add in applesauce, apples, and cinnamon (sweetener too if desired)
Set aside off the heat for 5 minutes; uncover and fluff with a fork.