Apple Pie..Who can ever say no to it?
Donuts..well I actually am not the BIGGEST fan of donuts, I'm more of a muffin or bagel person if I had to choose. But when they are HEALTHY donuts..that is a game changer.
After receiving this Simply Stacked baking mix (meant for easy GF pancakes), I decided to use it in an entirely different way. And instead of making pancakes..make donuts!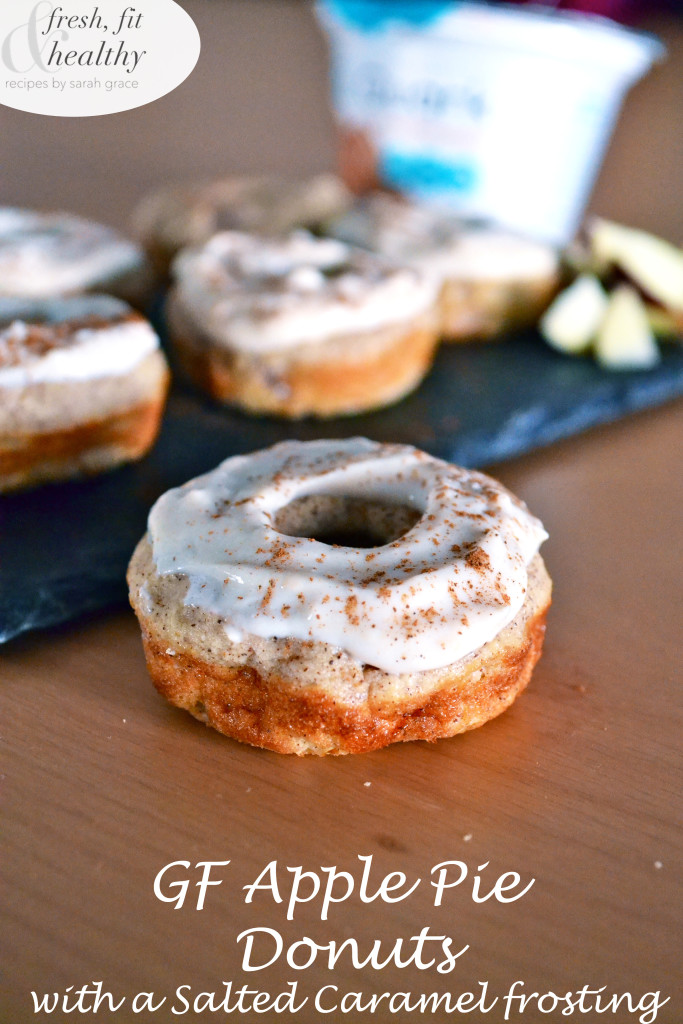 This mix is basically just made of coconut flour and baking powder, so you can use it in sweet or savory recipes!
Mmm. Just look at em.
But really. They were DELICIOUS.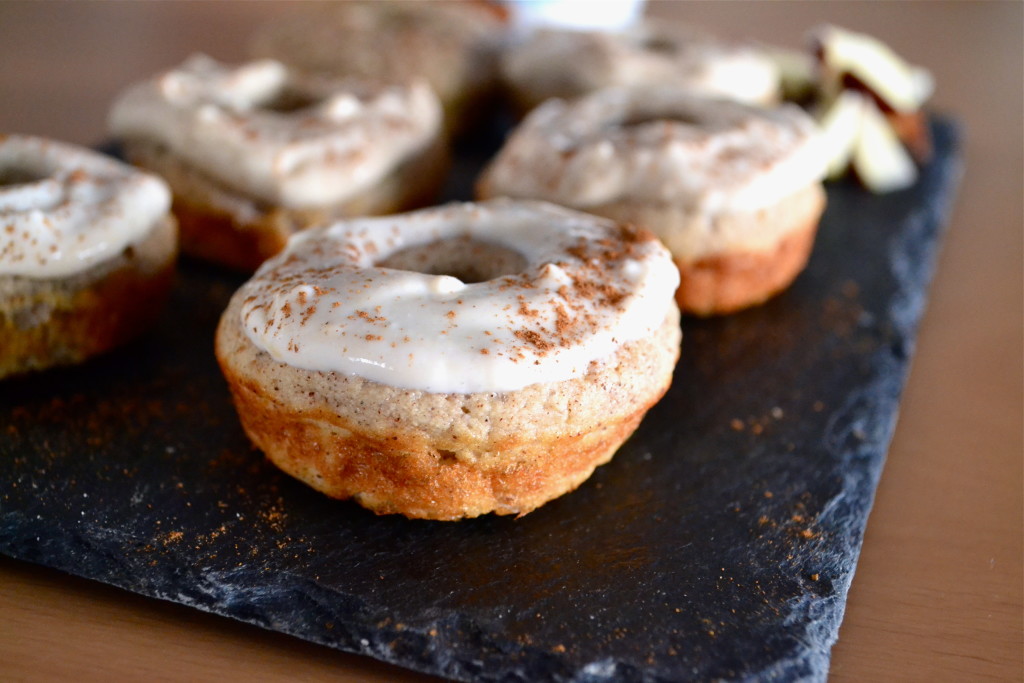 Then I thought, wait, they're missing something. FROSTING. But of course, this site is meant for HEALTHY food, so after looking in my refrigerator and finding ElliQuark's "Quark" containers (basically like greek yogurt but is higher in protein and doesn't have that sour taste that greek yogurt has!), I knew I was going to make a simple donut "frosting" from one of them. Of course, the salted caramel one caught my eye first.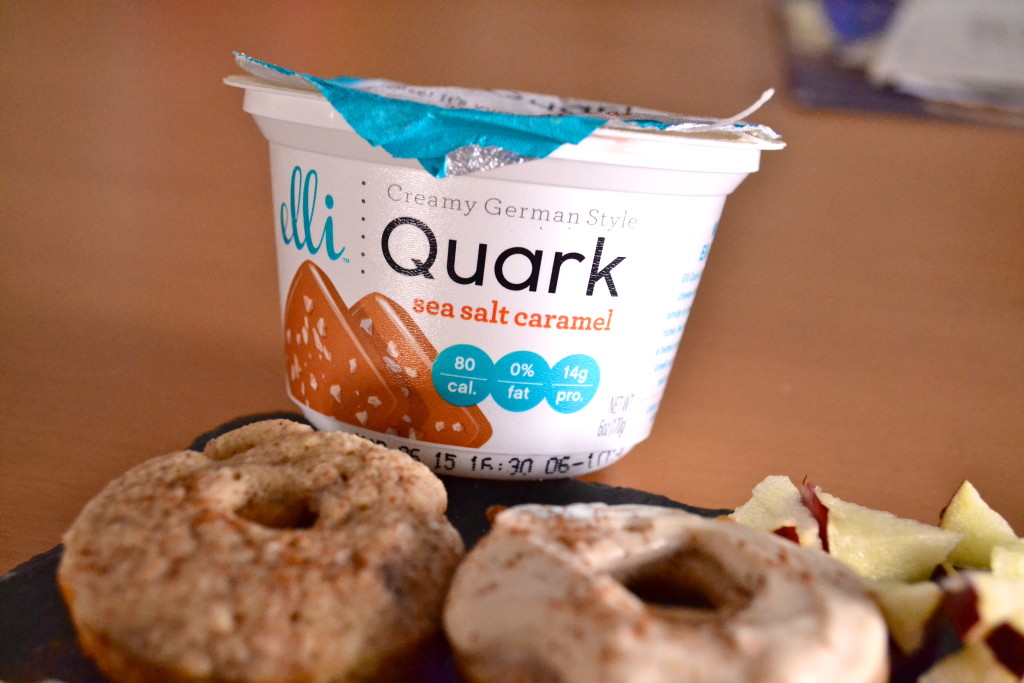 Easy way to make healthy "frosting"? Mix yogurt with protein powder! Mm mm mm. A good topping for anything! Frosted or not though, these are delicious!
What is YOUR favorite donut flavor?
Remember these paleo Strawberry Shortcake donuts I made awhile back? I can't tell if I liked those or these Apple Pie Donuts better.
Guess I will just have to remake both.
Until next time,
xo Sarah Grace

Apple Pie Donuts with Salted Caramel "Frosting"
Ingredients
¼ cup Simply Stacked Mix (or ¼ cup Coconut Flour + 2 teaspoons Baking Powder)
1 scoop About Time Vegan Cinnamon Protein Powder
1 Egg + 1 addition Eggwhite
¼ cup Almond Milk
¼ cup Applesauce
1 teaspoon Cinnamon
⅛ teaspoon Sea Salt
10-15 drops Liquid Stevia (or honey to taste, about 4 tablespoons)
½ Apple, diced small
Salted Caramel Yogurt + 2 tablespoons Protein Powder for frosting if desired
Instructions
Preheat oven to 350 degrees Fahrenheit
Combine all dry ingredients in one bowl, and the wet ingredients in another
Combine liquid and dry ingredients. Stir in chopped apple into batter
Pour into mini donut mold pan sprayed with nonstick spray (you could also just make mini muffins if you don't have a donut pan!)
Bake for ~10 minutes. Allow to cool.
Combine yogurt and additional 2 tablespoons protein powder to make "frosting" if desired. "Frost" your donuts and keep in fridge until consuming.