Day TWO of my Fresh Fit N Festive ~ 6 Days of Holidays series! (Check back here if you've missed out what I'm doing this week)
Guess what holiday we're celebrating now?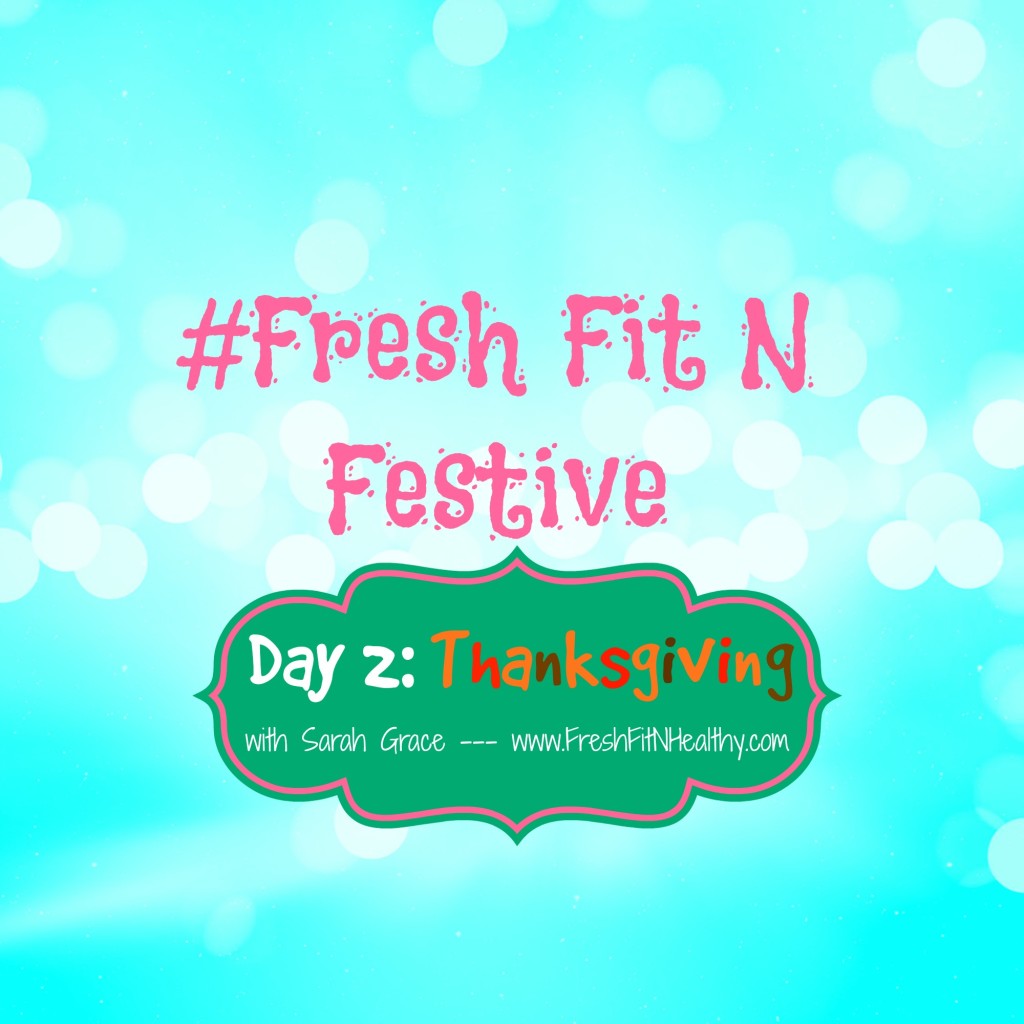 Thanksgiving!
Just like I could have done for yesterday's halloween theme, I could have gone with pumpkin for Thanksgiving too, but I didn't! (surprised?!).
I was thinking.. and Thanksgiving is a time when all your family and friends are around for a few days usually. What does that call for? Yummy, creative, fun breakfast ideas to feed everyone! And what better way to make everyone happy then a delicious, crunchy style, apple pie flavored pancake?
Apples + Pancakes = REAL Apple Pancakes..in a cool shape!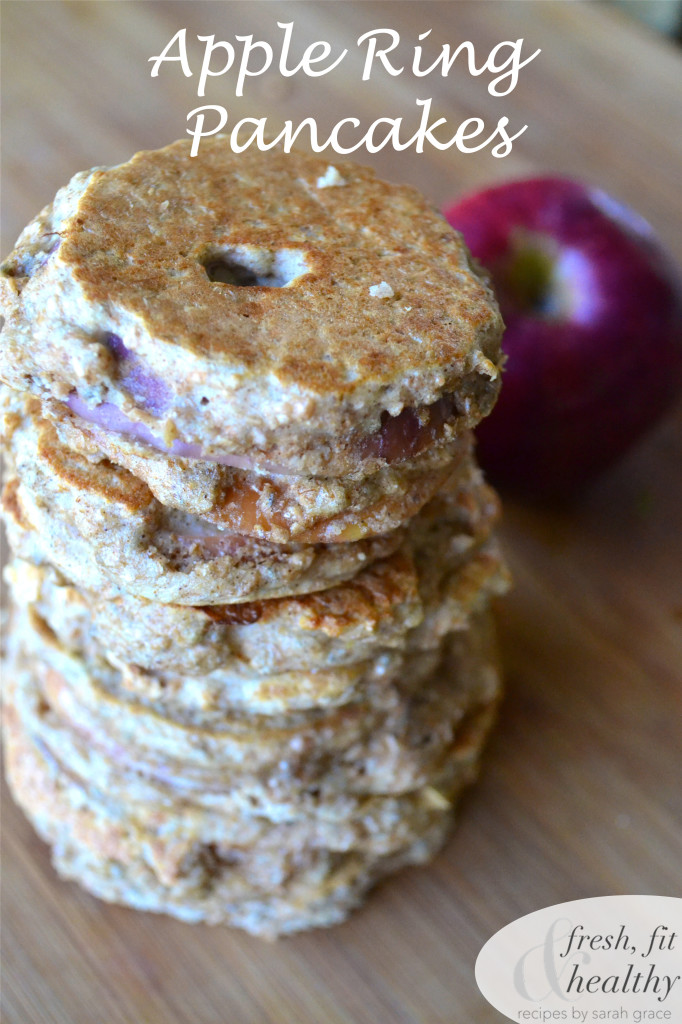 These not only taste like apple, but have whole slices of apple within! How fun?
I can only imagine how tasty these would be topped with my crockpot Pumpkin Apple Butter, or my homemade Almond Butter, or healthy Powdered Sugar!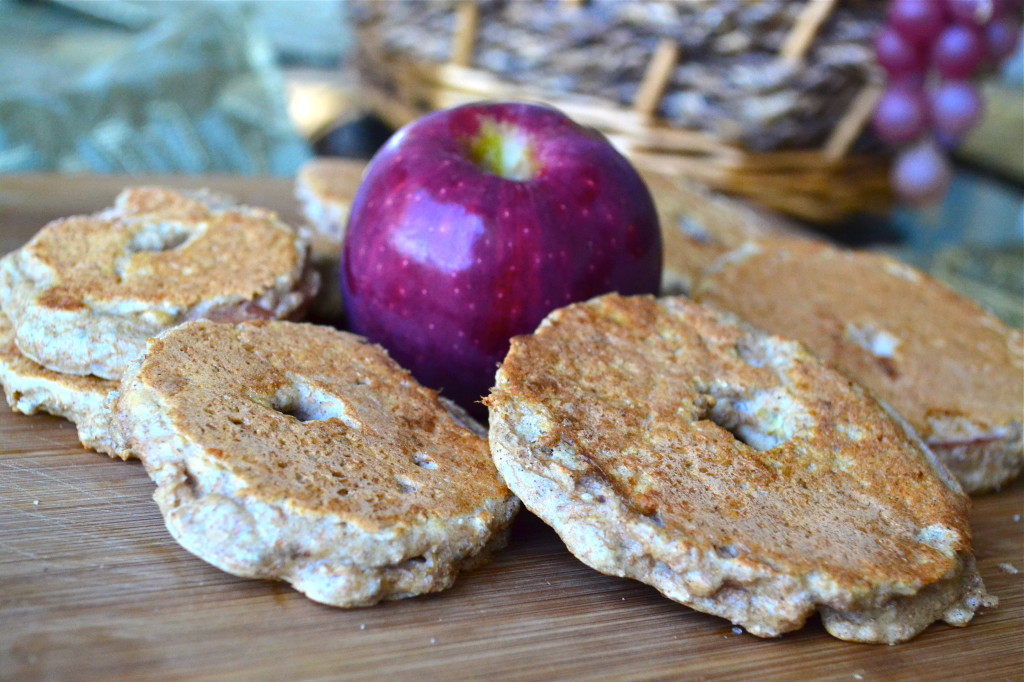 I saw this idea on pinterest and had to try it out myself, of course, in a healthier way.
And apple a day keeps the doctor away…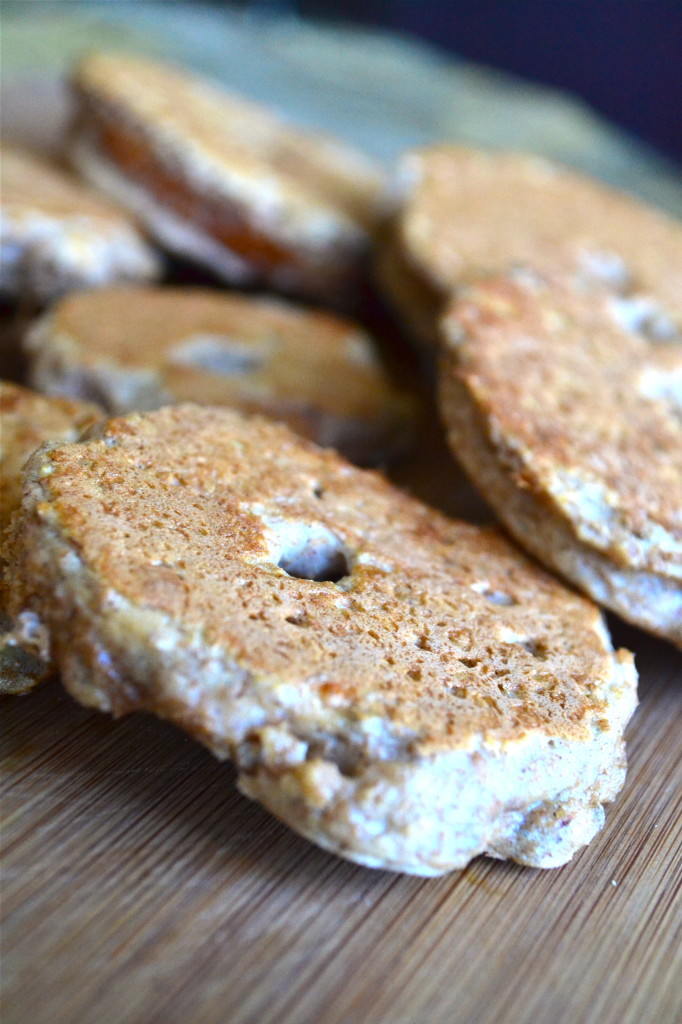 Simply core your apple and slice it horizontally into rings, dip into the batter, and cook. Wallah! You've got yourself easy, apple filled, delicious and healthy pancakes.
Breakfast, lunch, dinner, snack..Let's just say I made enough of these to enjoy throughout my week at many different times 🙂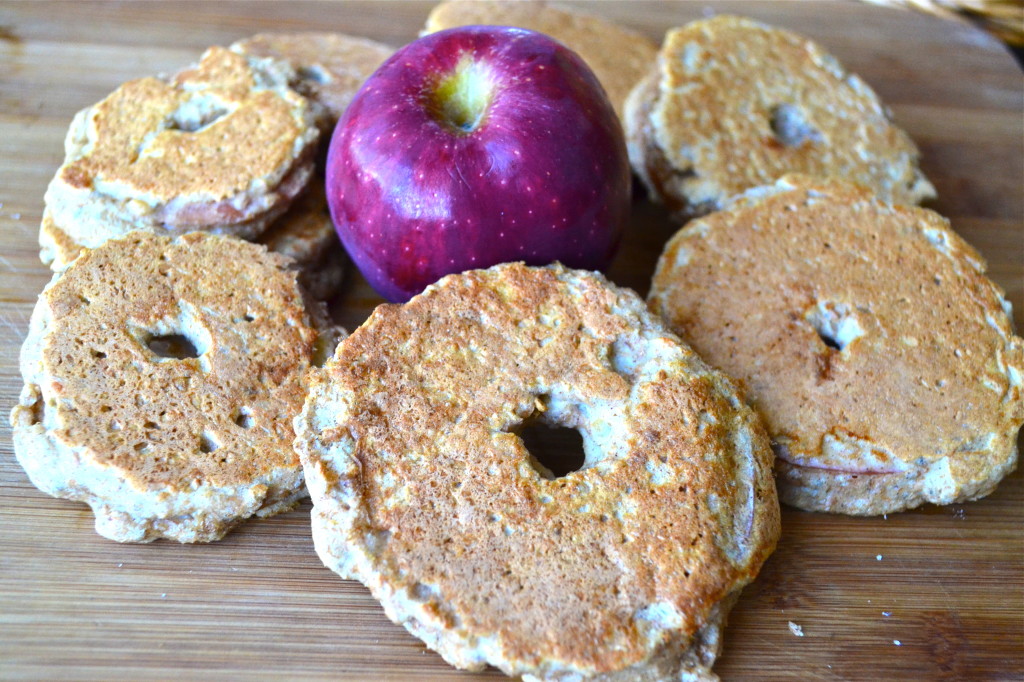 Check back at DAY ONE of my Fresh Fit N Festive 6 Days of Holidays series if you missed it by clicking on the photo below!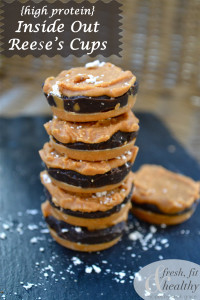 Questions for YOU.
-What is your favorite way to eat apples?
-What is your favorite pancake flavor?
-How do you like to use apples in recipes?
Until next time,
xoxo, Sarah Grace

Rating 5.0 from 2 reviews
Prep time:
Cook time:
Total time: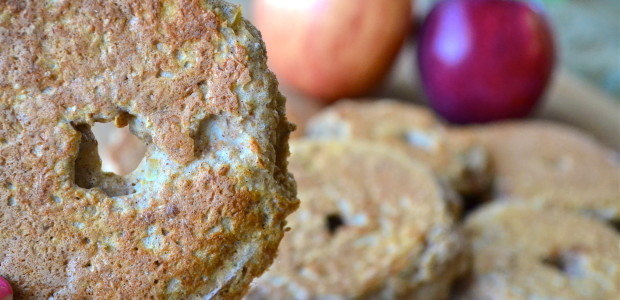 Ingredients
2 cups Oat Flour
2 Eggs (can sub for ½ cup Egg Whites)
½ cup Unsweetened Almond Milk
½ cup Unsweetened Applesauce
1 packet Stevia (or to taste)
1 teaspoon Cinnamon
1 teaspoon Vanilla Extract
½ teaspoon Nutmeg
Pinch of Sea Salt
1½ teaspoon Baking Powder
2 Whole Red Apples
Instructions
Core apples and slice horizontally into slices.
Preheat pan sprayed with nonstick spray to medium high heat.
In a bowl, combine the flour, eggs, milk, applesauce cinnamon, and nutmeg.
Dip apple rings in batter and cook each one in the skillet for 2-3 minutes.
Remove pancake from pan and top with desired topping (maple syrup, honey, my , my paleo , homemade almond butter, or best, my )