A quick and easy lunch option for topping any salad or filling a sandwich with. Low-fat, gluten free and the delicious, sweet flavors of apple and curry in one chicken salad recipe.
"Ever get in a lunch rut? Need new ideas for packing your kids' or your own lunch? Are packable noontime options dwindling? Surely you've met the 'What shall I pack for lunch?" question head-on with creative ideas."
This was the Recipe Redux's theme for April, and I began thinking…what do I turn to when I'm sick of bringing my typical turkey sandwich or salad with chicken breast on it for lunch?
Instantly I remembered one of my favorite staples to make and keep on hand for when I'm feeling lazy. Chicken Salad!
But not the typical, heavy, mayo-based chicken salad. This one uses Greek Yogurt to keep the recipe low in fat, yet still making it just as creamy and delicious!
Free of those not-so-healthy additives…my kinda recipe!
Which reminds me… Look at this COOL tank top my friend Lauren from SewRedeemed hand-stitched for me based on my #FreshFitNFREE theme!
Isn't it awesome? I love it, because it has so many meanings, depending on what you're needing freedom from today 🙂 
Anyways…then for the add-ins to this delicious recipe: diced apple, walnuts, dried cranberries, celery, red onion, and curry spice!
I'm not sure about you, but I LOVE curry powder. It adds such a delicious flavor! (probably why I LOVE Indian food too).
Curry powder has TONS of benefits too. To list a few:
prevention of cancer, protection against heart disease, reduce Alzheimer's disease symptoms, ease pain and inflammation, boost bone health, protect the immune system from bacterial infections,  and increase the liver's ability to remove toxins from the body!
A fun little graphic I found from www.OrganicFacts.net
This chicken salad used to be a staple in my house when I lived at home, and now has come back into my life as a grad student, because, it's super simple and cheap! You can use leftover chicken breasts and shred it…or buy the canned chicken which I typically do! (I promise it's not nasty like you may think!)
Top a salad with it, fill up a sandwich or croissant with it, or just eat it on it's own with some veggies and crackers! Any way you eat it, it will be delicious!
Remember my leftover I made after Thanksgiving? Well, this is basically the same thing with a few changes!
Yep, curry is that good, I use it in any salad I make! 🙂
So before I go:
What is YOUR favorite lunch to pack on the go?
If you use curry spice, how is your favorite way to do so?
What are your thoughts on the tank top? What are you wanting freedom from today?!
xo, Sarah Grace

Rating 5.0 from 1 reviews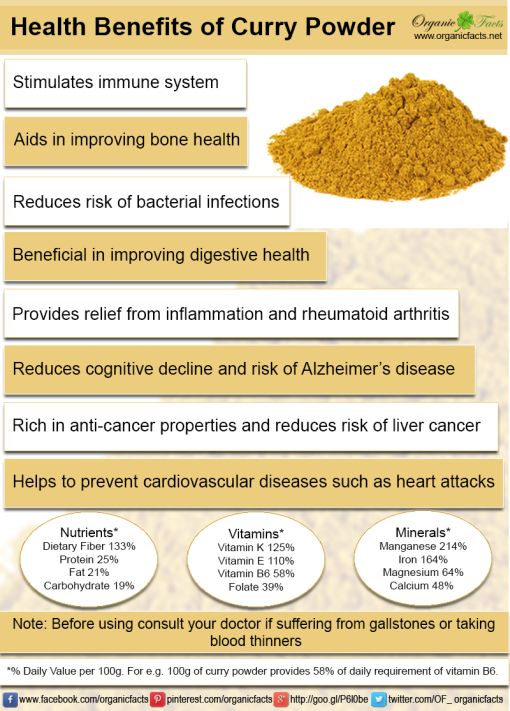 Ingredients
1 12.5-oz can Chicken Breast
6 tbsp Plain Greek Yogurt
¼ cup Walnuts, chopped
¼ cup Dried Cranberries or Raisins
¼ cup Celery, diced
¼ cup Red Onion, diced
1 small Apple, diced
1 tbsp Curry Powder
½ tsp Sea Salt
Optional: 1 tbsp Honey if apple and cranberries aren't sweet enough for you! (I was fine without)
Instructions
Drain chicken breast and place in bowl.
Add in all other ingredients and mix until all ingredients are evenly distributed.
Refrigerate until using.
Top a salad, fill a sandwich or croissant, or simply eat plain with some veggies on the side!