Caramel. Apples. A cold, refreshingly sweet smoothie.
If that sounds good to you, this smoothie recipe is for you!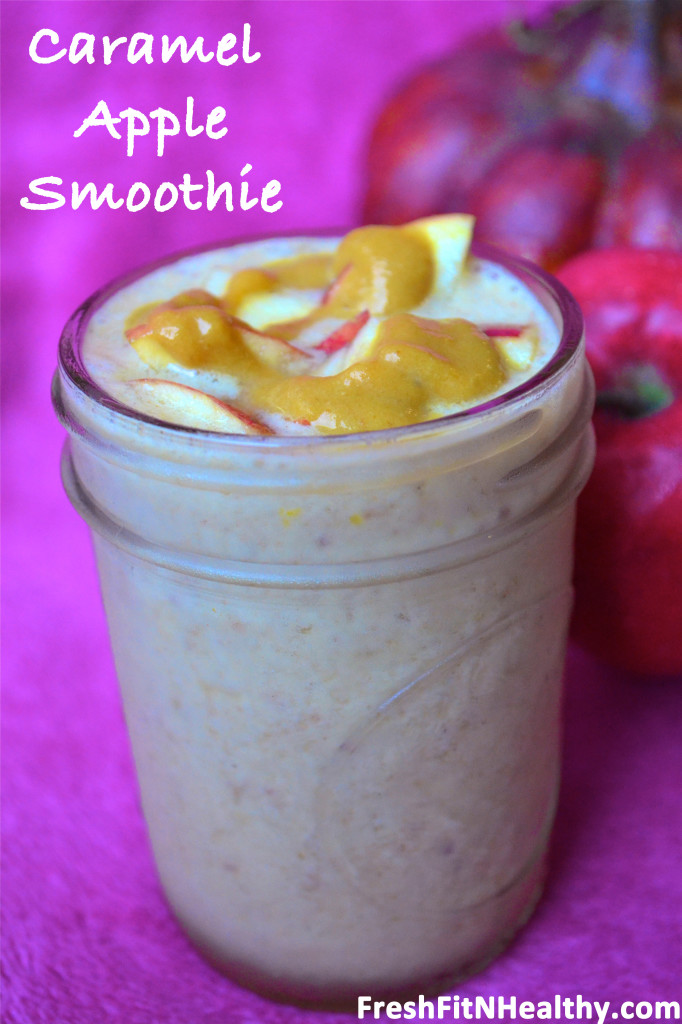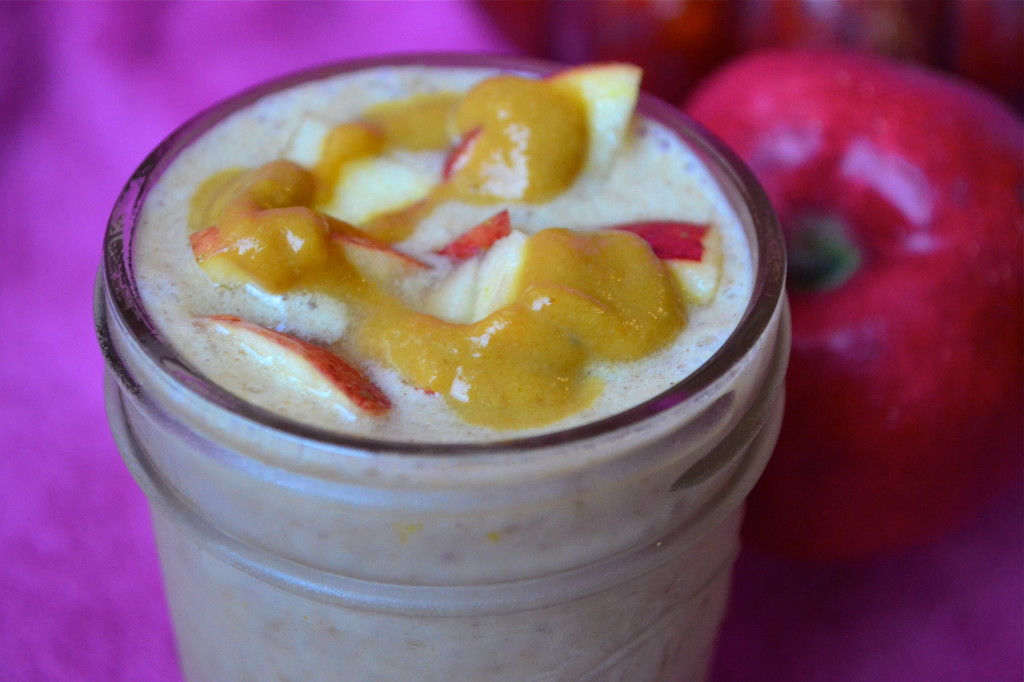 After getting my wisdom teeth pulled yesterday, I've been eating nothing but applesauce, jello, pudding, and..smoothies.
Thankfully, I have an entire tab for my wonderful shake and smoothie creations here, filled with tons of delicious options ranging from peanut butter and chocolate, to strawberry shortcake and two different pumpkin pie options, one with protein powder and one without!
Last night, I had my Peanut Butter and Jelly Smoothie, since I can't eat, I wanted something with peanut butter for more nutrition and calories. And boy did I add a lot of extra peanut butter 🙂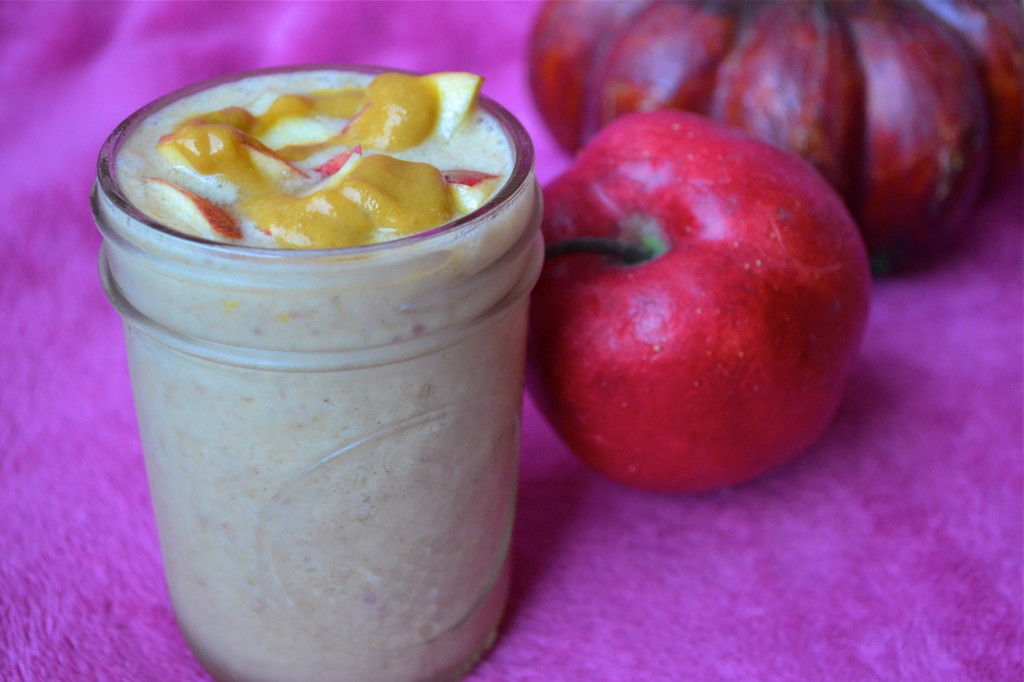 But with living on smoothies, it was time to make a new one. And with my Homemade Pumpkin Caramel Sauce still in the fridge from two weeks ago that I made (and yes, it was still good!), I knew exactly the flavor I was craving 🙂
Add protein powder or don't add it, I either use AboutTime Whey (click on name and use code:"FFF1″ for 25% off), Pea Protein, or Egg White protein so that I stick to only all natural powders! Plus when I can't eat much else, it is important to be getting in some protein this way. And protein powder adds such delicious thickness and creaminess as well.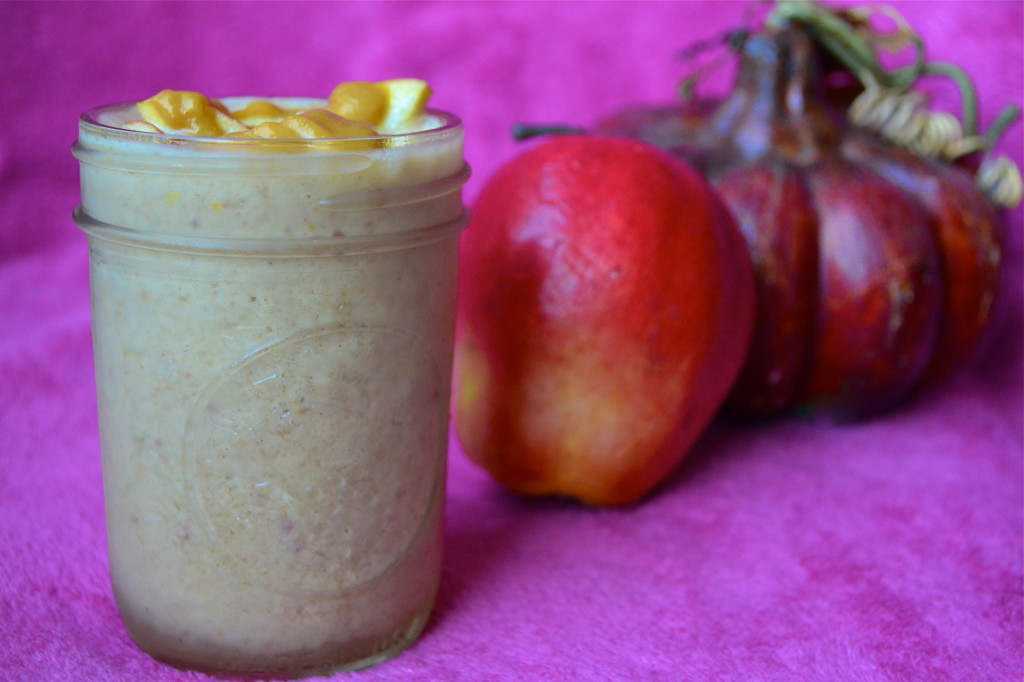 Caramel Apple. One great holiday flavor for this season. Too bad it will be a year round smoothie for me! Especially beginning the new year, what could be a healthier way than to satisfy that sweet tooth craving apple pie or caramel apples?? (or its a great substitute if you just ad your wisdom teeth pulled like me) 🙂
I hope you enjoy this festive holiday smoothie!

Rating 5.0 from 2 reviews
Prep time:
Total time: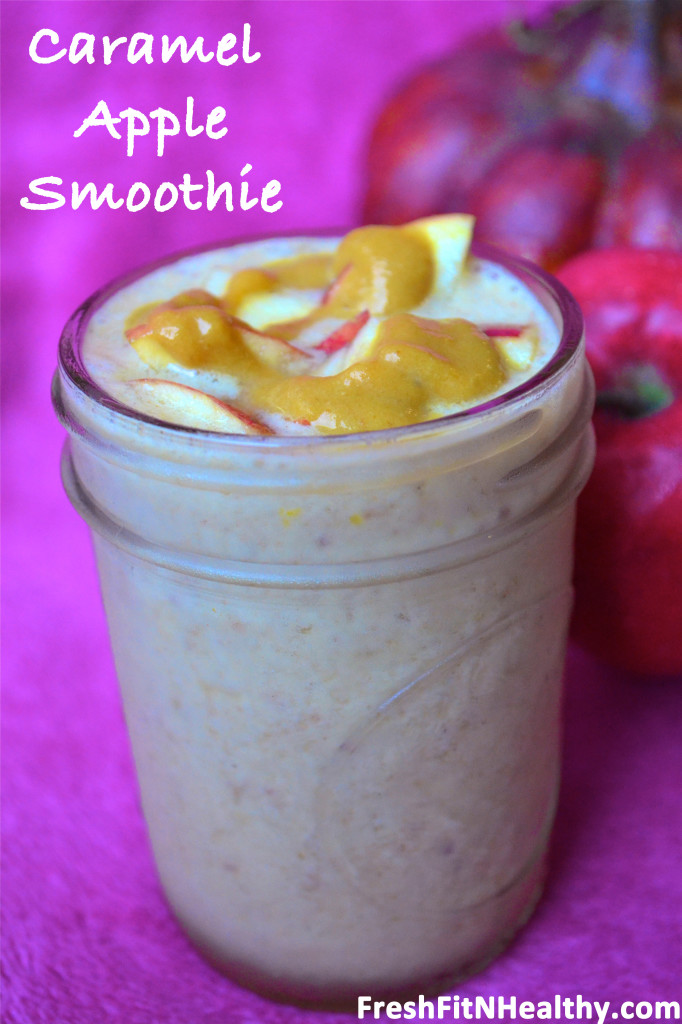 A way to enjoy the flavors of apple pie and caramel apples without the guilt!
Ingredients
1 cup Unsweetened Almond Milk (try canned coconut milk for a milkshake thickness)
1 scoop AboutTime Vanilla Whey
½ Frozen Large Banana
1 Medium Apple, diced
2 tablespoons Homemade Pumpkin Caramel Sauce (only 41 calories!) or other caramel of choice
1 teaspoon Cinnamon
Optional: 3T Dry Oats for added thickness (especially if not using protein powder), or my Dairy-Free Whip Cream (Coconut Cream) for topping
Instructions
Combine all ingredients in blender and blend until smooth!
Add additional Caramel Sauce or Homemade Coconut Whip Cream if desired