A delicious, protein-packed smoothie with the delicious chocolate and cherry flavor combination that is healthy and simple!
Sometimes, you just want something cool and refreshing.
Or sometimes, you have no time and need to take some fuel for your body on the go.
Or sometimes, you need some quick releasing protein to recover after a workout.
Or sometimes, you want a delicious, sinlessly sweet treat at night before bed.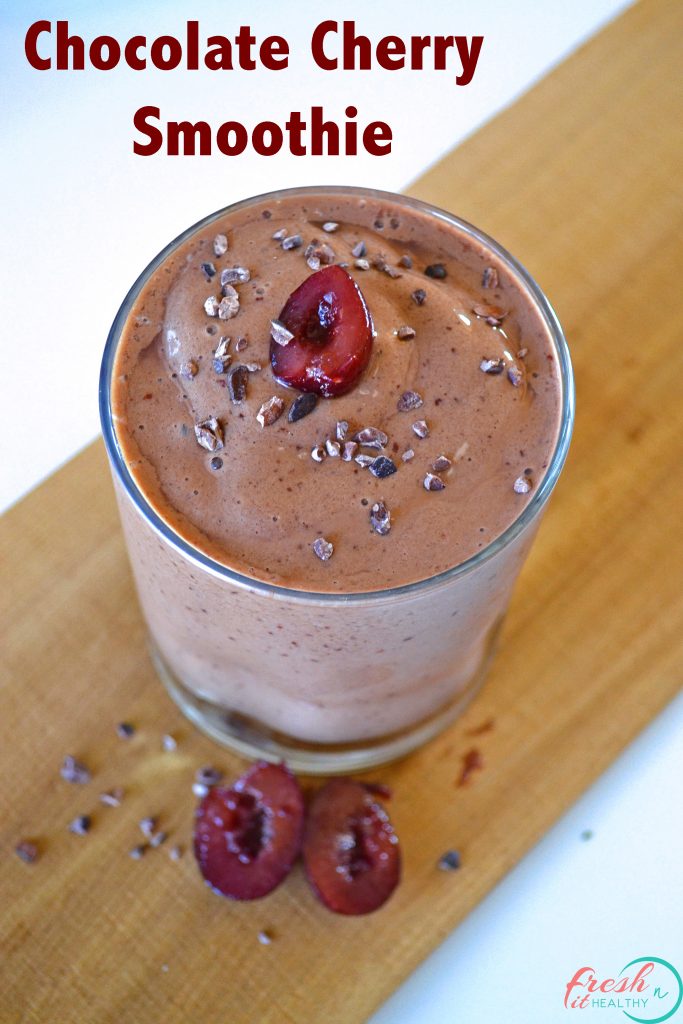 Well my friends, this Chocolate Cherry Smoothie is perfect for all four scenarios just mentioned.
And this my friends, is why I love smoothies. You may have seen the one I recently made and shared the recipe for over on instagram.
They are simple, easy, protein-packed, customizable, and refreshing! Not to mention, when you have a crazy schedule, they are probably the most convenient source of fuel to bring on the go that can offer your body many of the nutrients it needs! And after workouts, it is KEY to refuel your muscles, which you may have remembered from my video on protein intake and muscle synthesis…
Which reminds me, did you know CHERRIES have been recently recognized to be a wonderful recovery food? How? Studies have shown that by increasing total antioxidative capacity, reducing inflammation, lipid peroxidation, tart cherry juice after exercise aids in the recovery of muscle function! In two of the sports nutrition office's I have worked in, we have given our athletes tart cherry juice as a recovery. So, just another benefit of this smoothie if using post-workout!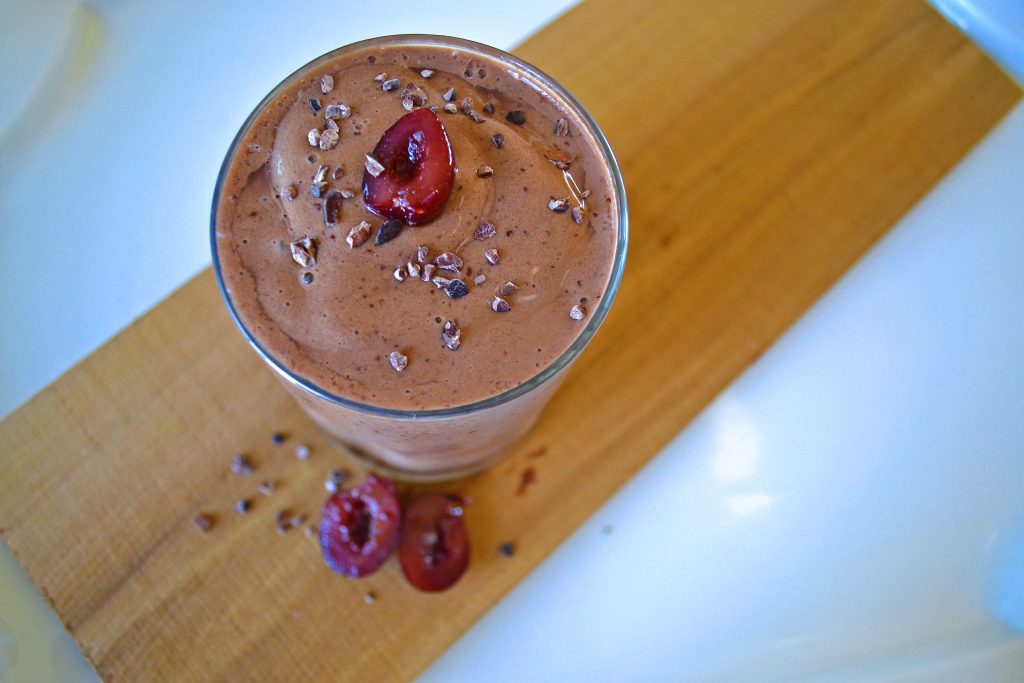 Other benefits of Cherries?
Packed with antioxidants — leading to protection from free radicals
Cancer-Preventative Compounds: rich with fiber, vitamin C, and other antioxidants
Reduces Inflammation
Supports Healthy Sleep: contains melatonin, a natural sleep hormone that plays a role in your body's regeneration and sleep patterns
Arthritis Prevention: rich in anti-inflammatory compounds
But, if you don't like cherries, there are benefits in adding other fruits as well! Sub in strawberries (basically like my chocolate covered strawberry smoothie!), or blueberries, or banana! Or you can just head over to my smoothies and shakes page and check out many other options 🙂
Until next time, here are some questions for YOU
What is your favorite fruit to put into a smoothie?
Are you a chocolate or vanilla person?
What's your favorite post workout snack?
xo, Sarah Grace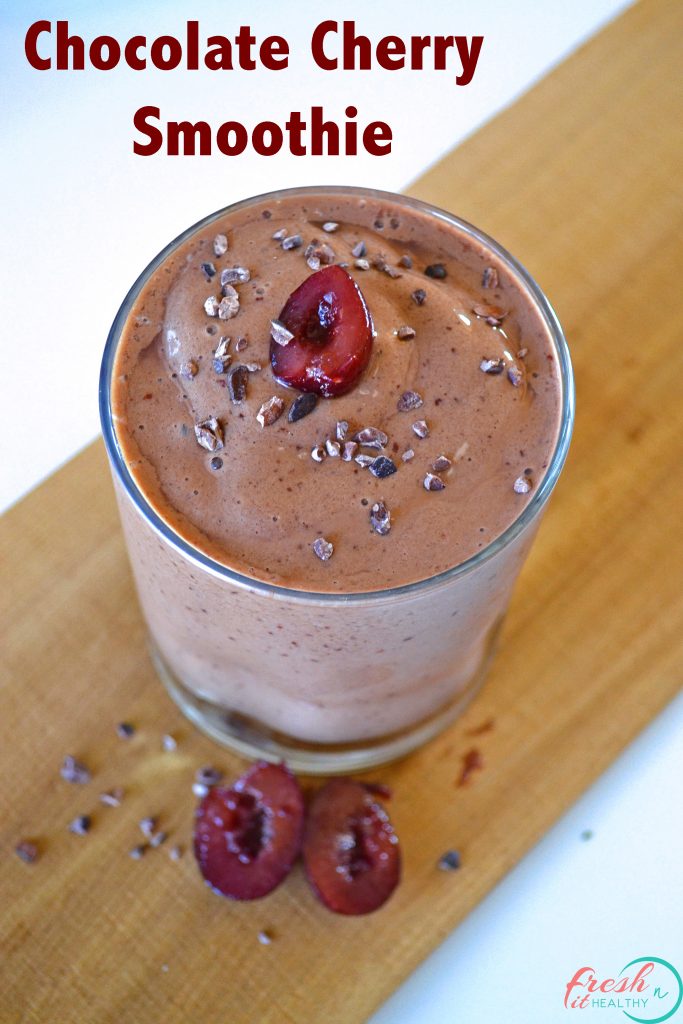 Ingredients
1 cup Unsweetened Almond Milk
1 cup Frozen Cherries
1 scoop Chocolate Protein Powder (I use About Time's plant based, order HERE with the code fff1 for 25% off)
1 tbsp Cocoa Powder (regular or dark)
1 tsp Vanilla Extract
Dash of Sea Salt (promise it only brings out the flavor!)
Optional but recommended if drinking for recovery purposes: 1 oz Tart Cherry Juice
*Sweetener to taste depending on sweetness of the protein powder you use (I was fine without!)
Instructions
Blend all ingredients together in blender. Enjoy!
Top with chocolate chips or cacao nibs if desired 🙂