Before I head off on my Bahamas cruise tomorrow for spring break, I wanted to leave you all off with a delectable, yet oh so healthy dessert! Mmm mmm mmm. Enjoy this guiltless version as I most likely indulge a bit this week in all the specialty cruise food 🙂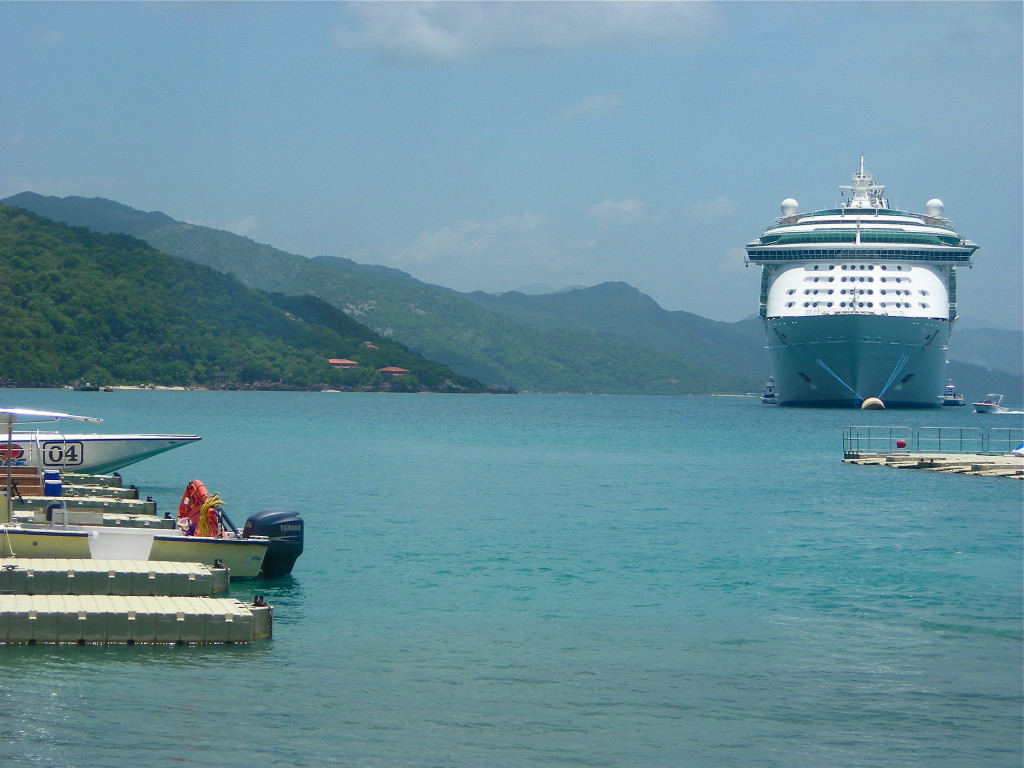 _______________________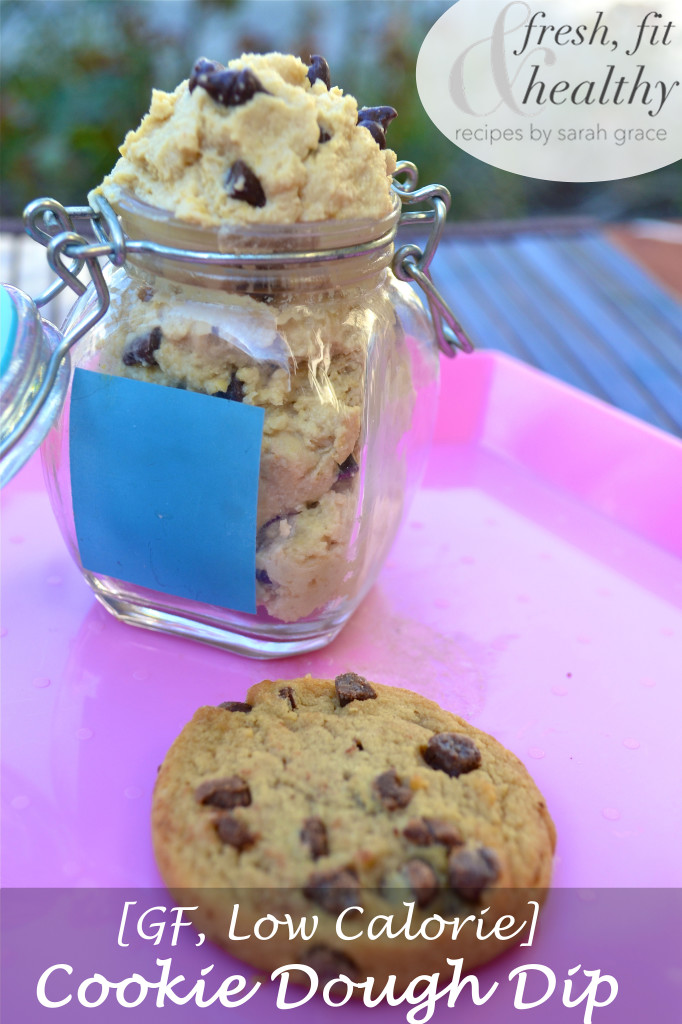 You know that delicious tasting stuff called cookie dough? I'm not sure about you, but I tend to like it better than the actual cookies. Okay and I tend to eat more of it than the actual cookies. Who could blame me, it is just so delicious.
Unfortunately, whether it be the cooked version or not, the stuff is anything but healthy!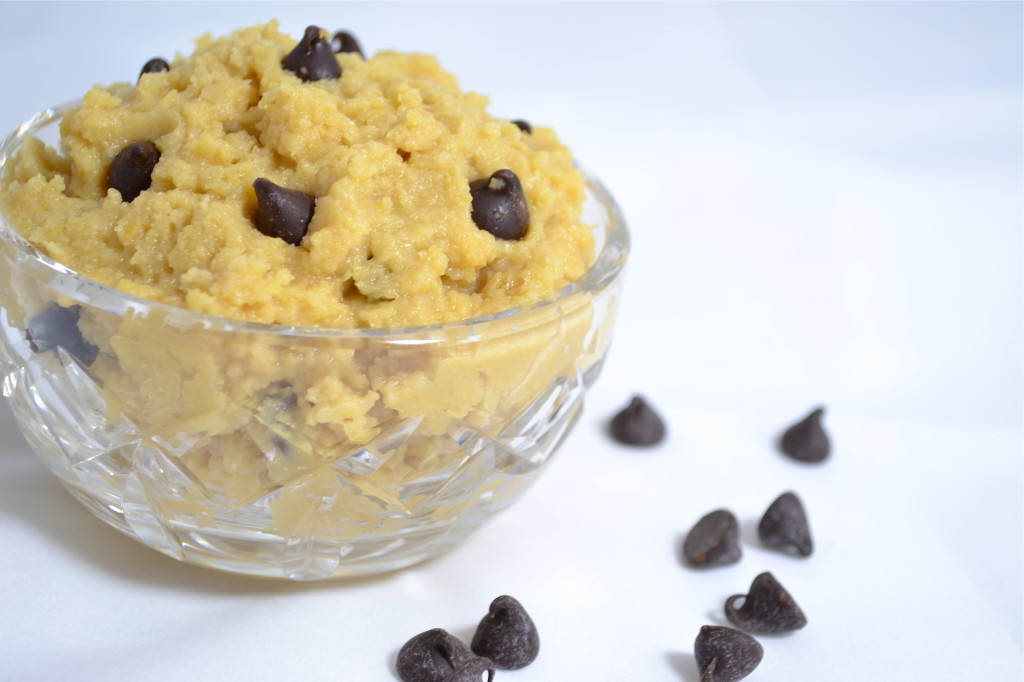 But there is good news my friends, I have made a cookie dough that is so healthy, you can eat it with a spoon guilt-free! It is made with a secret ingredient. A secret vegetable. I am sure you've probably seen similar ideas around the internet before.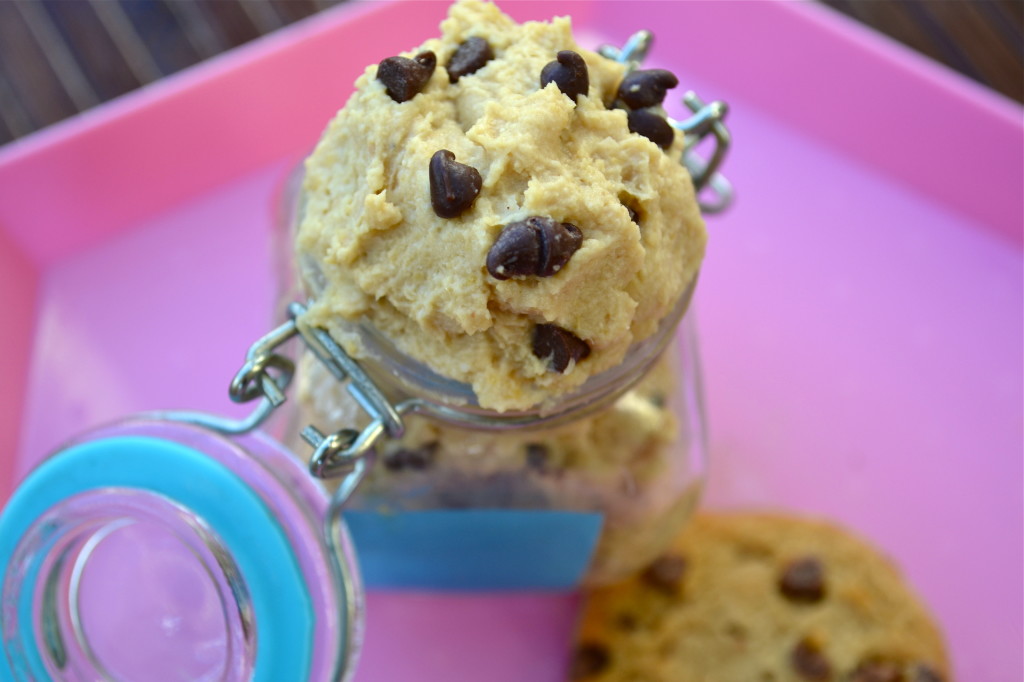 This was sparked by my healthy Sweetpotato Gingerbread Cookie Dough Dip. I knew I couldn't just stop there. Especially when I love chocolate chip cookie dough so much.
Whats the secret ingredient?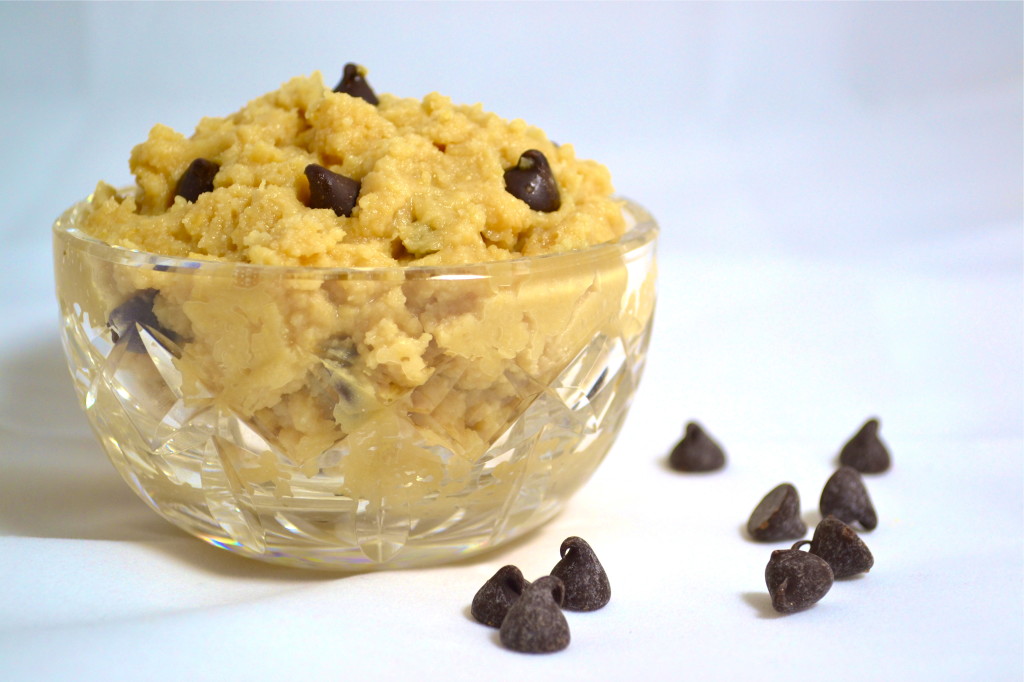 Yep, this is made with chickpeas. I know I have probably lost at least half of you with the mention of beans in a dessert, but please, you must try it. See, I've tried a couple of recipes on the internet..but so many of them just taste a bit, well, beany! But not this one. After many attempts at making the perfect dip that didn't taste like beans, I came up with one that is still healthy, yet not bean tasting at all.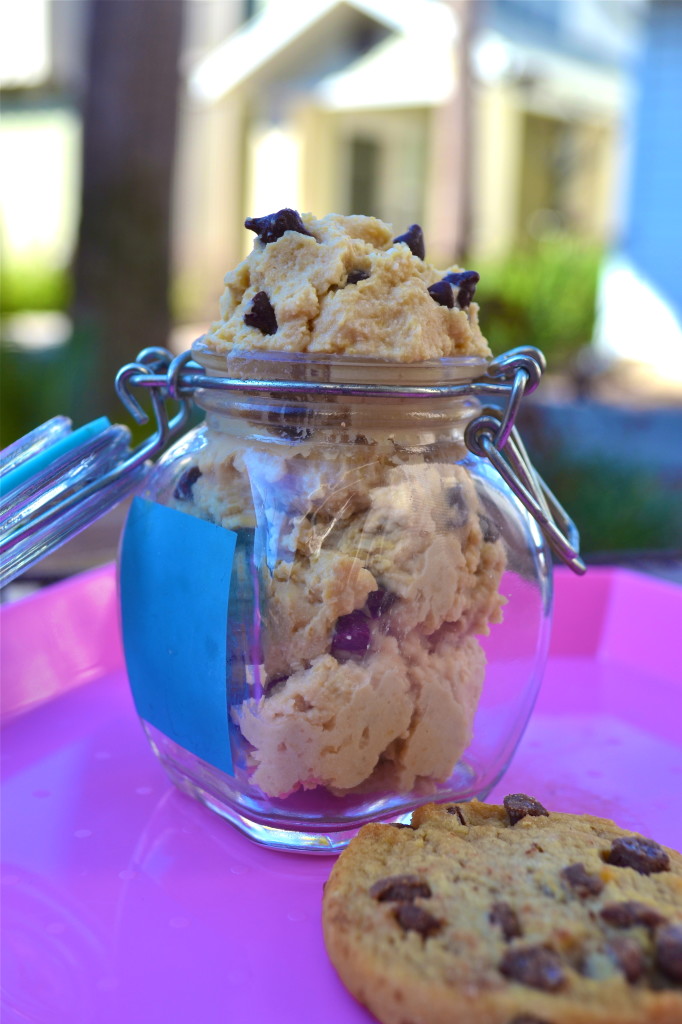 What could be better than being able to eat as much cookie dough as you wanted?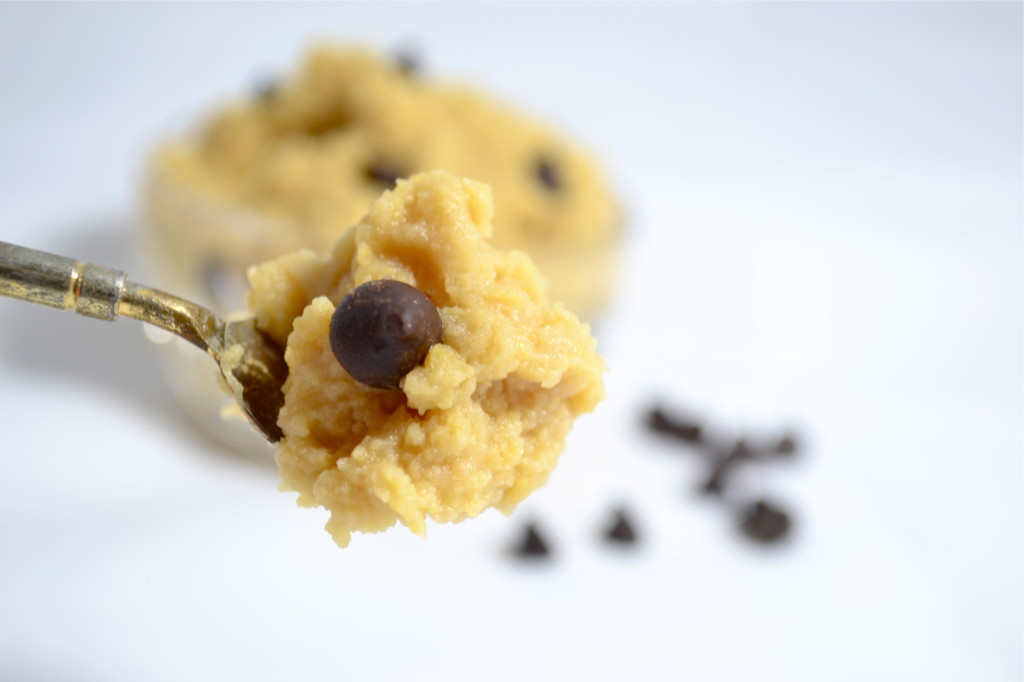 Eat it with a spoon, all you want. No regrets 🙂 With less than 100 calories per serving, how could you not?!
As we prepare to dust off all those dresses and heels and spring arrives, I couldn't think of a better recipe to share. Sweet cravings? always with this girl. But now I can have my guiltless cookie dough pleasure.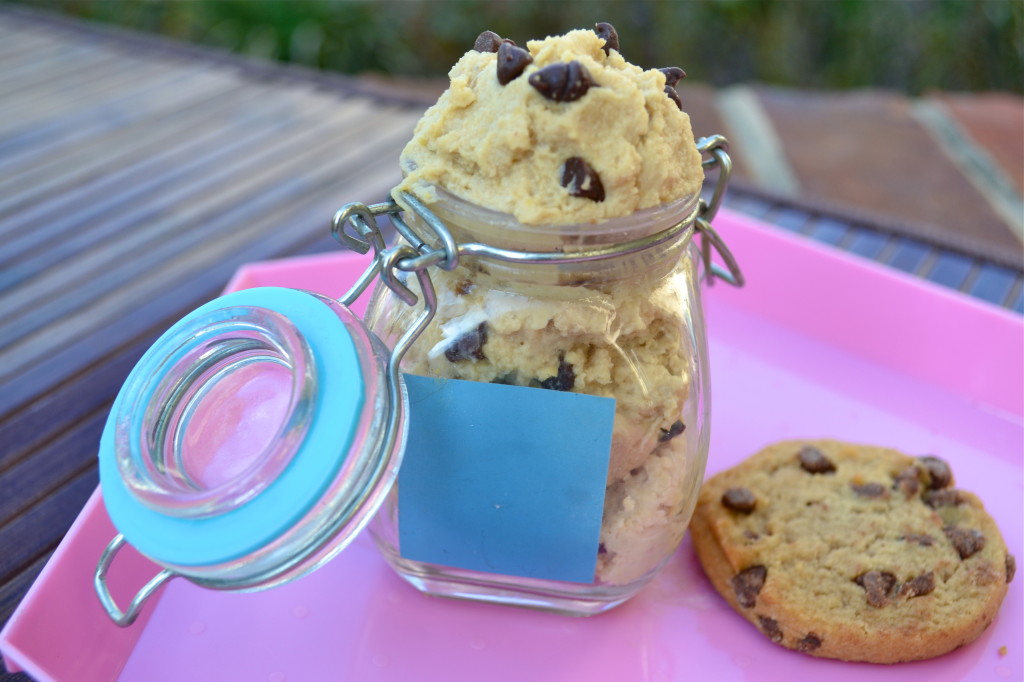 Until next time,
xoxo, Sarah Grace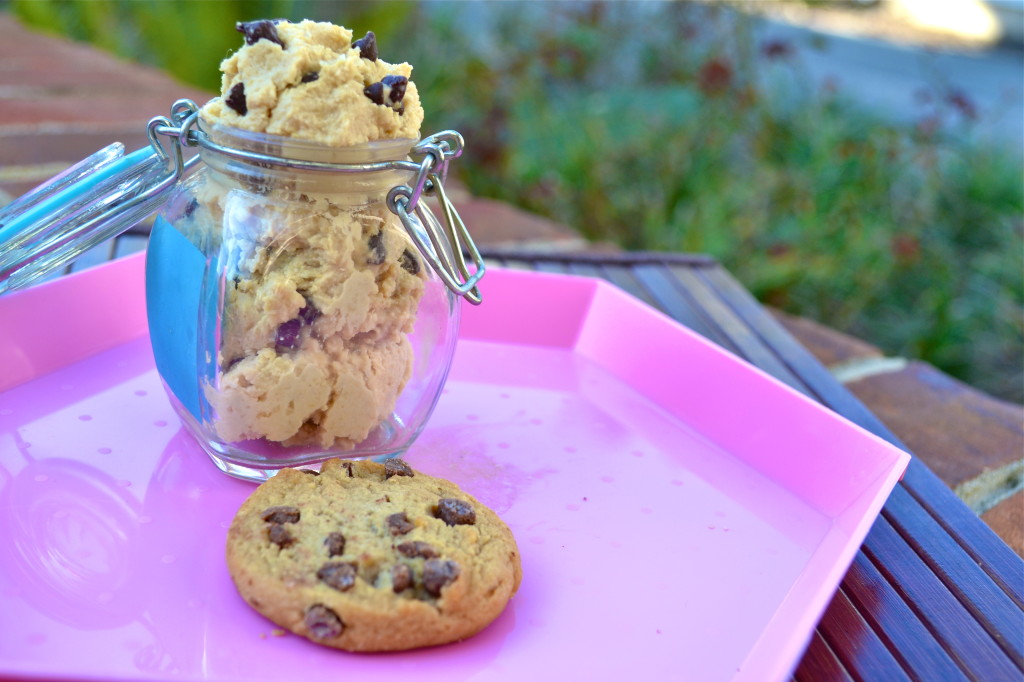 Rating 4.9 from 7 reviews
Prep time:
Total time:
Serves: about 12 (2 tablespoons)
Serving size: about 2 tablespoons
Calories: 89
Fat: 3.4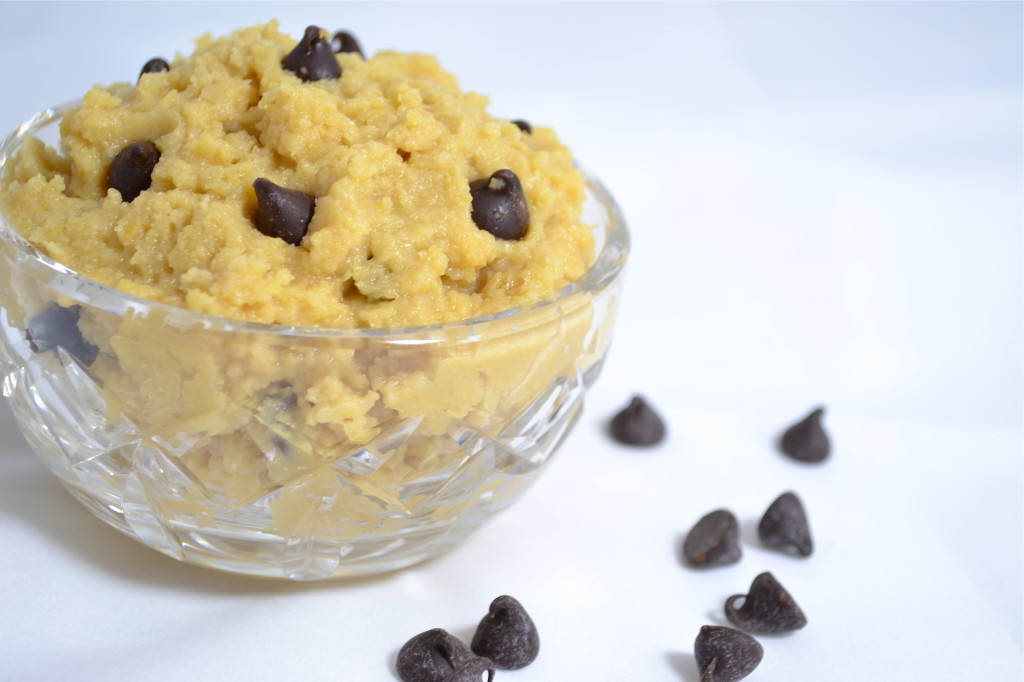 Ingredients
1 can Chickpeas, rinsed well and dried
4 tablespoons Nondairy Milk (almond or canned coconut)
2 tablespoons Kevala's Raw Honey
1.5 tablespoons Coconut Flour (or 4 tablespoons Oat Flour)
3 packets raw Stevia
4 tablespoons Kevala's Organic Cashew Butter (or other nut butter, but this is the most neutral nut butter you will find. If you use peanut butter you will taste a slight peanut butter taste)
2 teaspoon BetterBodyFoods Vanilla Extract
½ teaspoon Sea Salt
Optional: ½ teaspoon Butter Extract
½ cup Enjoy Life Chocolate Chips, or other chip of preference
Instructions
After rinsing and drying beans, add to food processor
Add in milk and honey and blend until beans are smooth
Add in all other ingredients except chocolate chips and blend until smooth
Stir in chocolate chips and refrigerate for at least 1 hour
Enjoy!
Notes
Eat with a spoon or enjoy as a dip with fruit or crackers!
For a nut free version, use can use
coconut butter
instead of a nut butter!