Because who doesn't like the amazing aroma AND TASTE of cinnamon rolls hot out of the oven?
Oh and because after working with Quest Nutrition a few weekends ago, I ate one of their Cinnamon Roll protein bars..and once again was reminded that I can make healthier alternatives to the things we all love..like this Cinnamon Roll "Milkshake"! (video coming soon reviewing my weekend at Playlist Live!)
I mean, after creating that cookie dough blizzard and my Chocolate Covered Strawberry Milkshake..oh and my mocha cheesecake milkshake..how could I not make another?!
Have you guys seen that Silk has come out with CASHEW MILK?!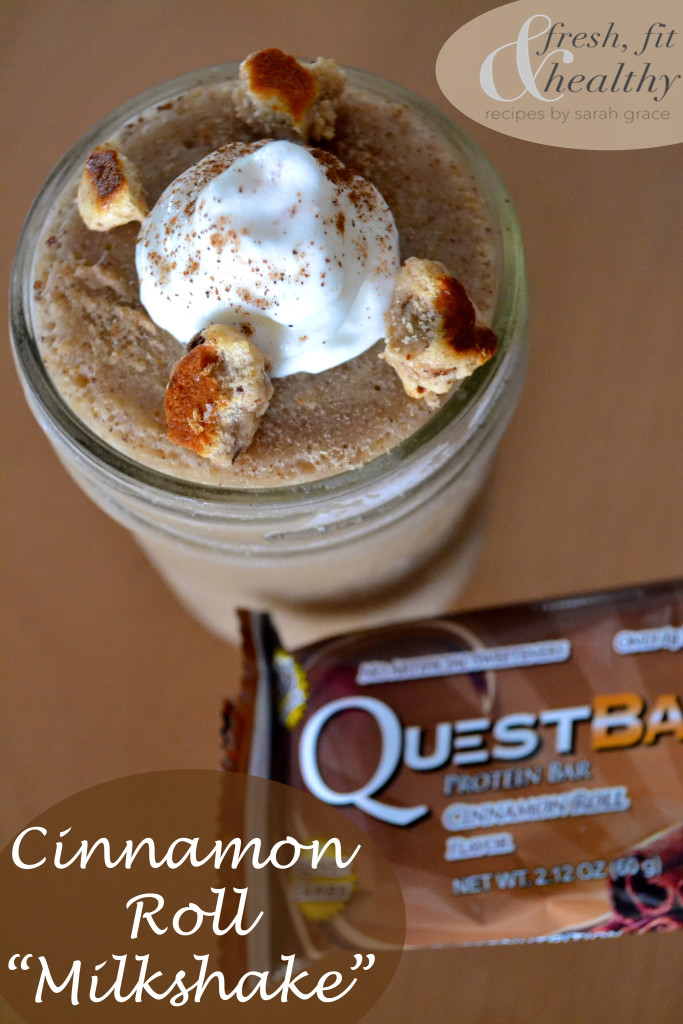 It is just like almond milk, but made of cashews instead! I bought the unsweetened version because of being so interested in what it would taste like, and it was amazing! A hint of that delicious cashew taste, and superrrr creamy.
That's when I decided I was going to incorporate this extremely creamy cashew milk into making that delicious and creamy taste of a milkshake..in cinnamon roll flavor! And of course, then I had to add some cinnamon roll quest bar pieces in the form of my favorite way of enjoying them..baked in crispy little pieces 🙂
Mmm. So glad I did.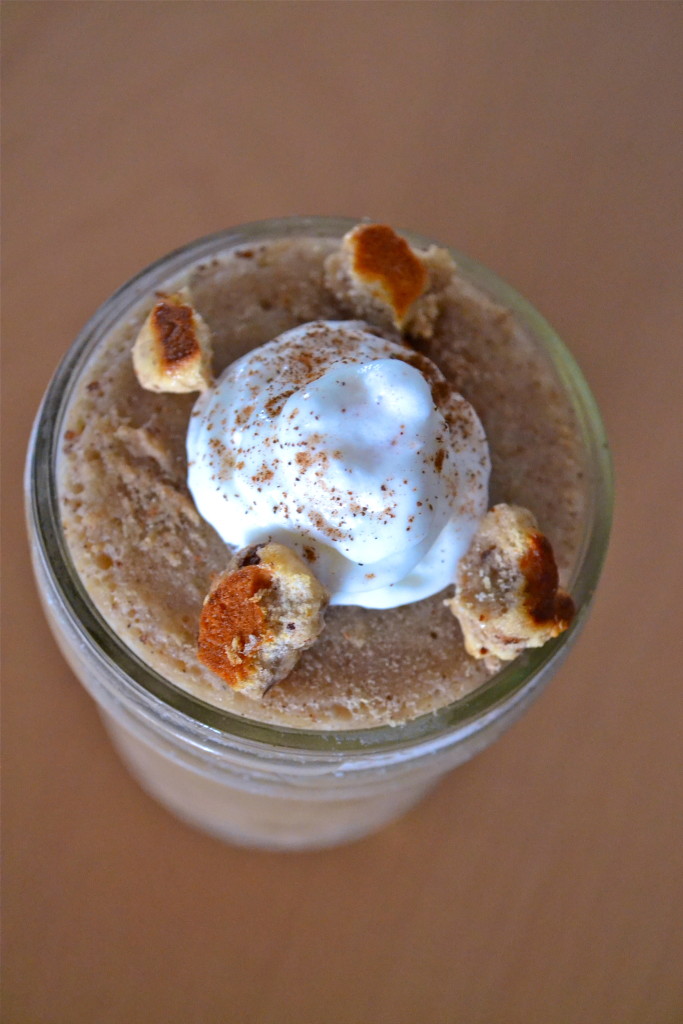 Question for YOU
1. When was the last time you had a milkshake?
2. What was your favorite flavor of milkshake when you were a kid?! (I was allll chocolate and cookie dough!)

Rating 5.0 from 1 reviews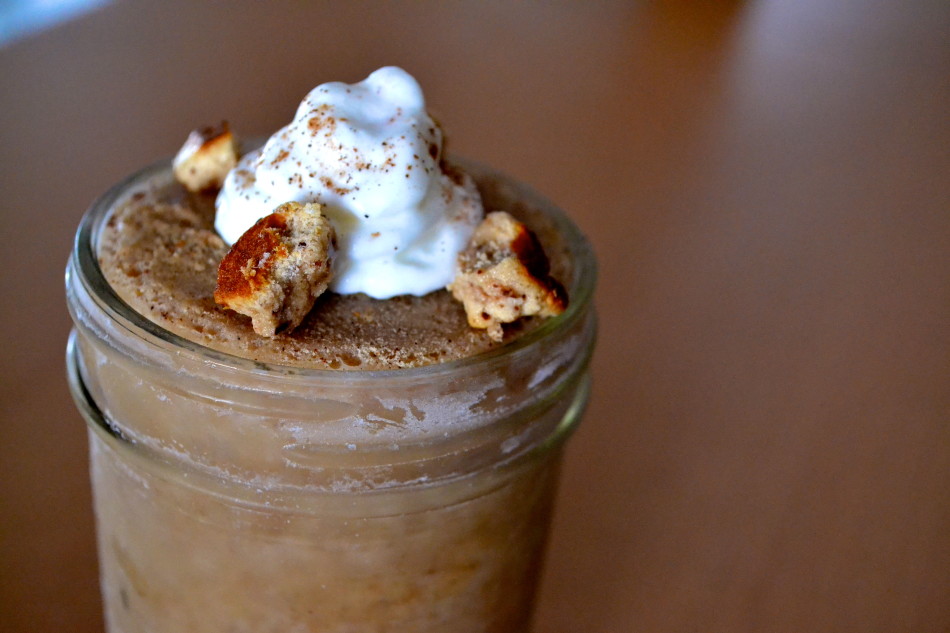 Ingredients
1 cup Unsweetened Cashew Milk, frozen in ice cube trays
¼ cup additional Cashew Milk, not frozen
½-1 scoop Protein Powder (I've used both TryAboutTime Cinnamon Vegan Protein & Quest Vanilla Milkshake Protein)
½ teaspoon Vanilla Extract
¼ teaspoon Butter Extract (such a necessity here!)
1 teaspoon Cinnamon
Dash of Sea Salt
Stevia or Honey to taste (I used 1 packet Stevia)
Optional: ½ Cinnamon Roll Quest Bar, broken into pieces and baked (see below)
Instructions
Place 1 cup of the cashew milk in an ice cube tray and freeze.
For optional cinnamon roll quest bar pieces, break bar into tiny bite sized pieces, about 20. Bake in oven at 350 degrees Fahrenheit for about 5 minutes (or until browned). Remove and allow to cool.
When frozen, pop cubes of milk into blender with the additional ¼ cup milk, and blend.
Add all other ingredients (except quest bar pieces) and blend again.
Stir in ½ of the quest bar pieces (1/4 of the bar).
Serve topped with whipped cream, additional quest bar pieces, and a sprinkle of cinnamon!
"Disclosure: This post was sponsored by Silk through their partnership with POPSUGAR. While I was compensated to write a post about Silk, all opinions are my own."