Who likes Cookie Dough?! And what about Frozen Yogurt?! (two of my FAVORITE things)
Welll, I put the two together to make a super simple frozen yogurt recipe!! So healthy and low in fat.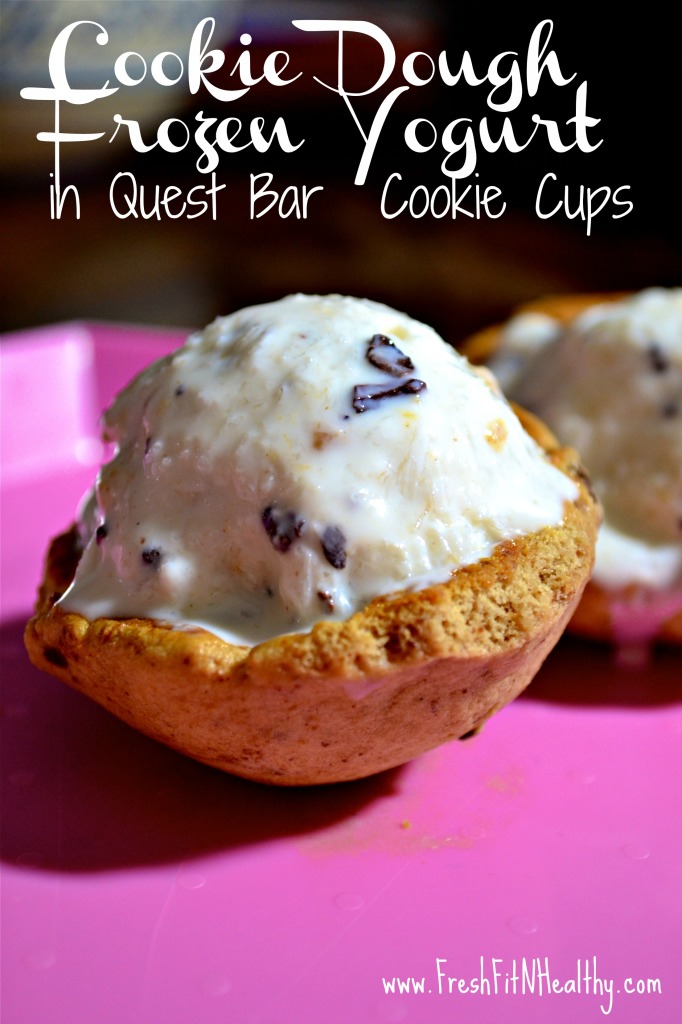 But I didn't stop there. Have you ever seen those pinterest cookie cups made from cookie dough? Well I decided to make something similar by using a Cookie Dough Quest Bar! Genius? I think so. Why? Because instead of a high fat cookie dough cup recipe..now its a high protein, high fiber, low carb cookie dough cup recipe! Mmmm.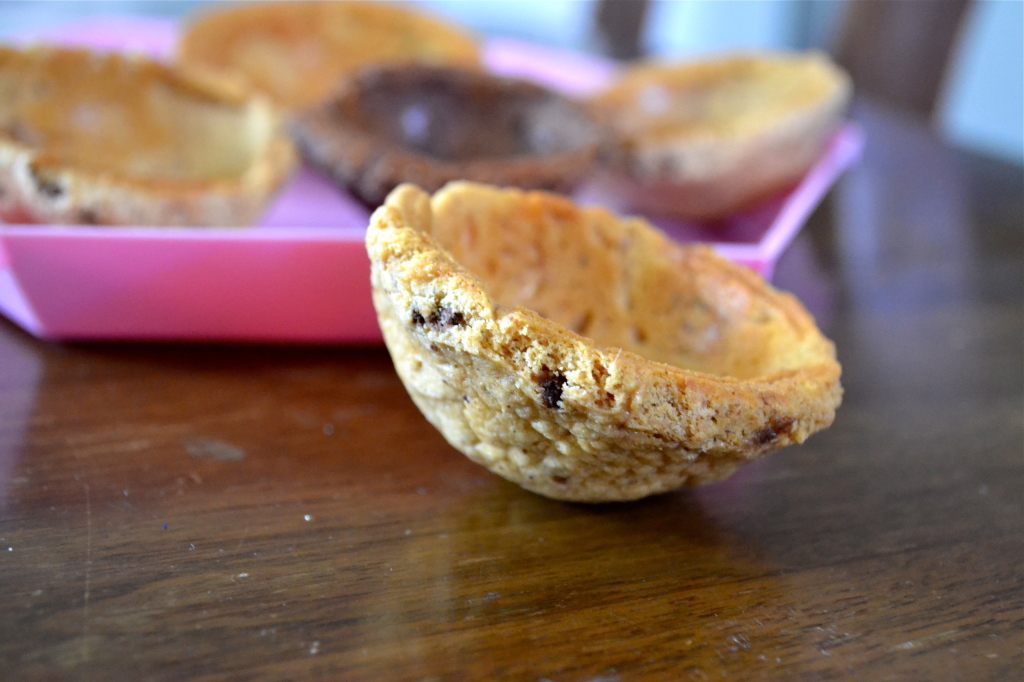 AND yay for YouTube videos, because this is my first recipe I decided to shoot making for you guys! Hope you enjoy the little presentation 🙂
While you're on my channel, don't forget to subscribe to it, or watch my other two videos I have out (click here!)
Link here to Reicipe Video –> https://www.youtube.com/watch?v=Pfk4KLw9Bwk&list=UUJbS3rkmCiKkHpWZ0Nn0D5g
So questions of the day..
-What do YOU want to see created next with a quest bar?!
-What is your favorite flavor of quest bar??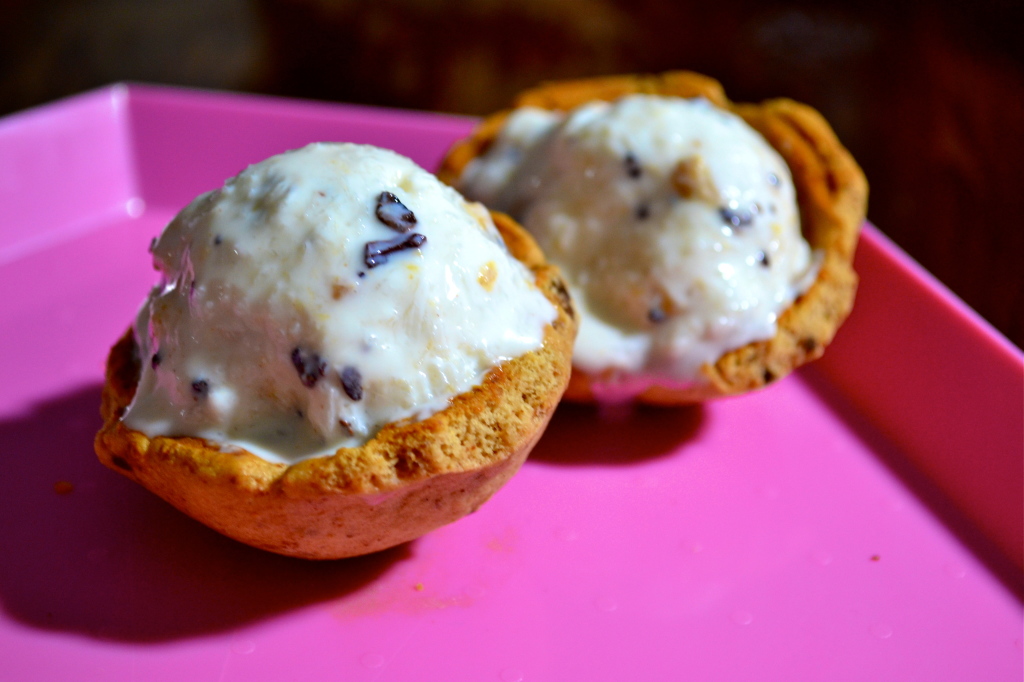 Prep time:
Cook time:
Total time: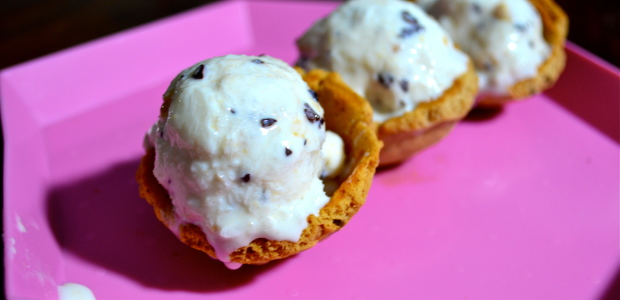 Ingredients
1 cup Plain Greek Yogurt
1 cup Unsweetened Vanilla Almond Milk
1 tablespoon Peanut Butter (or other nut butter)
1 teaspoon Vanilla Extract
½ teaspoon Butter Extract (don't leave this out, it makes all the difference!)
¼ teaspoon Sea Salt
Cacao Nibs/Chocolate Chips as desired (I used about 2 tablespoons cacao nibs)
Stevia to sweeten (I used 3 packets stevia and some vanilla liquid stevia; remember the final frozen product will be less sweet than before freezing, taste as you go and sweeten to your liking)
*Cookie Dough Quest Bar if you want to serve it in the cookie cups!
Instructions
Combine all ingredients in a bowl and stir until no clumps are present (blending is sometimes best if peanut butter does not mix in well with stirring)
Place in shallow container and place in freezer, stirring every 30 minutes to break up frozen sections (alternatively, you can just use an ice cream maker!) Freeze for about 3 hours or until the texture you desire is achieved.
For Cookie Cups: Preheat oven to 350 F. Break apart quest bar into about 4 pieces. Spray bottom side of mini muffin pan or donut hole pan, and shape pieces of the bar around bottom side of mold (video illustrates this). Bake in oven for 5 minutes and allow to cool! (if bar is too hard to flatten out and shape, microwave for just 10 seconds so that it is pliable and soft!