A delicious, healthy, gluten-free, diy version of your favorite childhood cereal, Cookie Crisps!
Who loved Cookie Crisp cereal as a kid?!
Something about cereal…it's just my favorite! Except call me crazy, but I don't usually eat it with milk. I typically eat cereal as a snack, dry or on yogurt. But boy do I love it!
Especially the sugar-filled kind that I ate all the time as a kid. Did I mention I ate ANYTHING but healthy foods up until high school? No veggies or healthy meals for this girl!
But since changing my eating style a bit… I have come to LOVE making DIY versions of my favorite foods.
First my Cinnamon Toast Crunch cereal…now this diy Cookie Crisp Cereal?!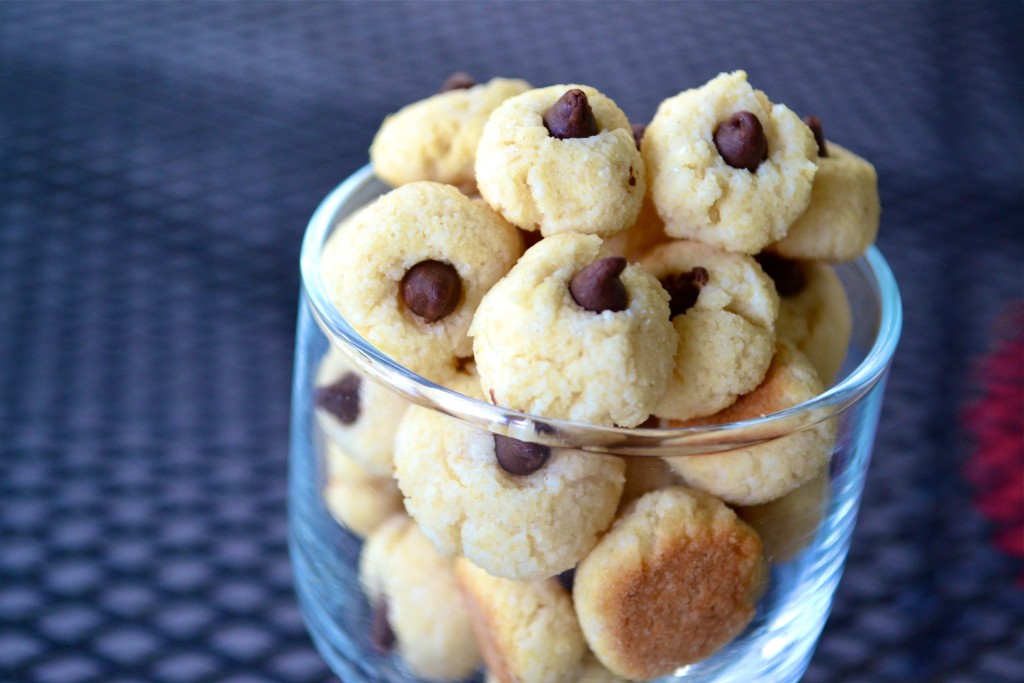 See, I LOVE making healthier versions of some of my favorite childhood foods. Or desserts like this Cookie Dough Blizzard. Or drinks like this Gingerbread Latte 🙂  But most of the time, I'm either running around like a chicken with its head cut off just trying to keep up with all my grad school and intern responsibilities…or I'm just lazy and go a buy the not-so-healthy stuff. But the super awesome crazzzy healthy-recipe-girl strikes again, as I came through with making another DIY childhood favorite! Decided to put my laziness aside…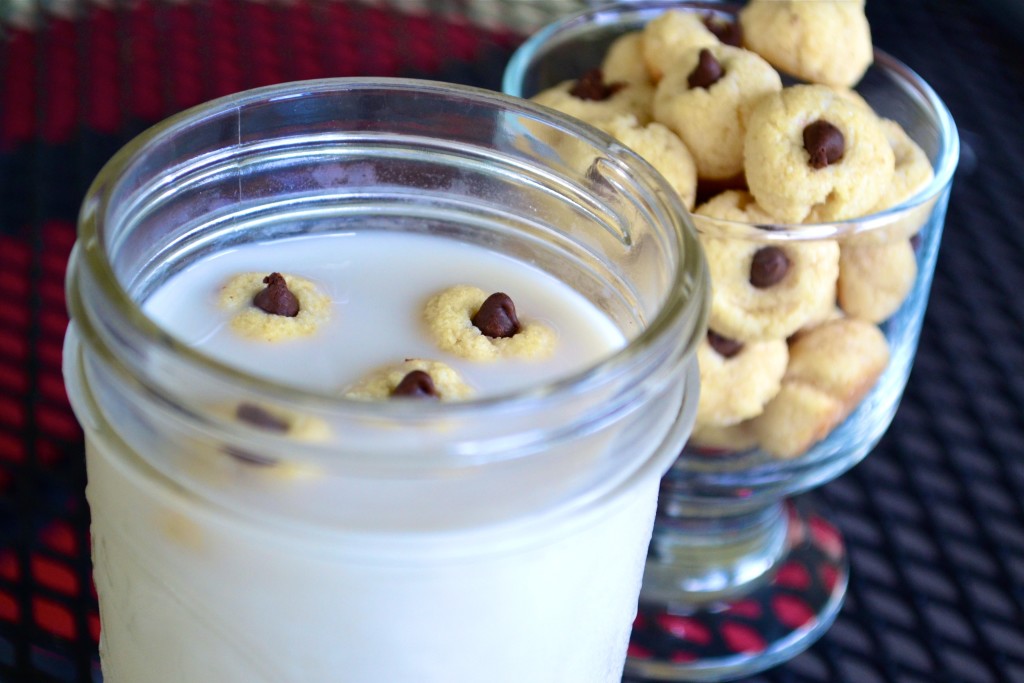 Or maybe I just was procrastinating from studying for my finals… #gradschool.
Thankfully my momma came up to visit me this weekend so she became my new distraction from studying. If you're following me on snapchat (Sarah_Grace11), or instagram (@freshfitnhealthy), then you probably saw 🙂 But we had a yummy WholeFoods lunch, and then detoxifying juices from a juice bar here in Tallahassee. And yes, I got some deeelicious fried plantains from the WF lunch bar…
I'd like to think I deserved to #treatmyself after running a 5:57 mile in crossfit though (which is when these diy Cookie Crisp bites were born)…
Despite not being a competitive runner for over 4 years now and not really running much at all, somehow I still pulled out a 6:03 and 5:57 mile when we were tested at crossfit the other day in running 2 time trials before and after our typical workout. Not gonna lie, was pretty proud of myself! Still got a little part of the runner in me 🙂 Everyone at crossfit is so funny, calling me the blonde bullet because noone there but me likes the running parts of workouts…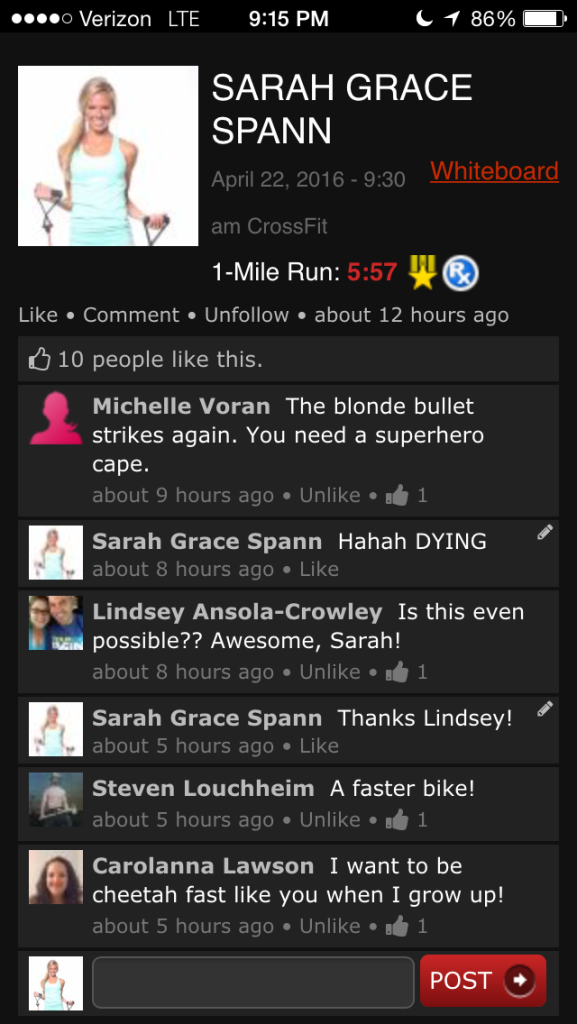 ps:
seeing that pic of my momma and I made me realize I was wearing one of my new FreshFitNFREE tshirts made for me! How do you like?! May be more coming if y'all are interested 🙂 FreshFitNFREE from ______. What are you wanting freedom from today?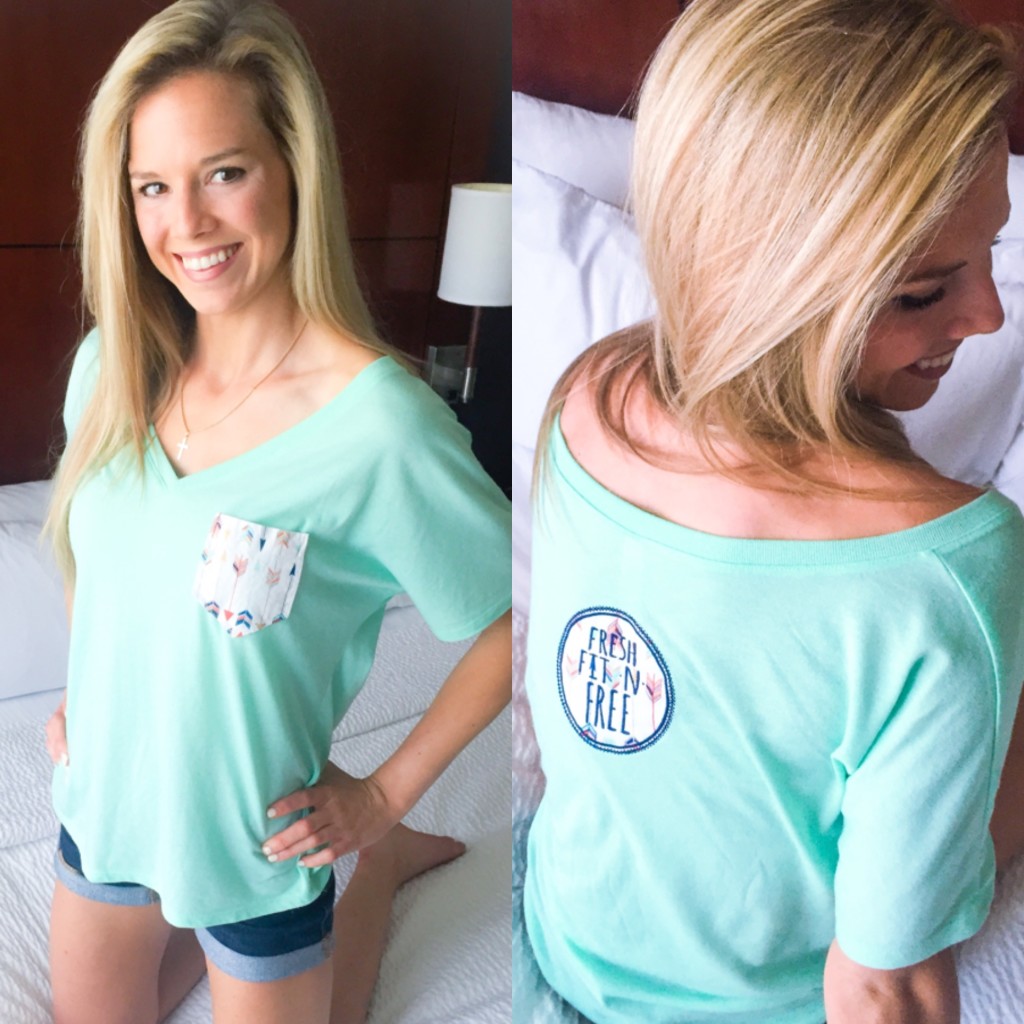 ANYWAYS…back to the recipe since I always get side tracked.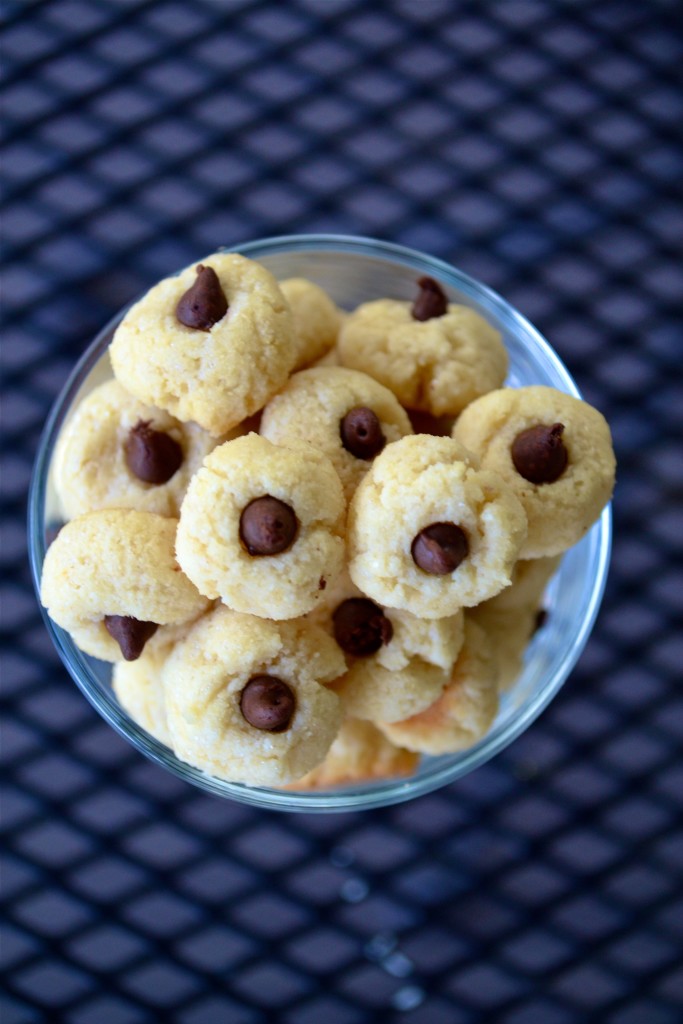 These are the perrrrfect little snack or start to your day OR dessert. Basically, they are good any time of the day. Crispy, crunchy, and abbbbsolutely delicious. Think back to childhood. You know you want some!
Mmmm mmm mmm.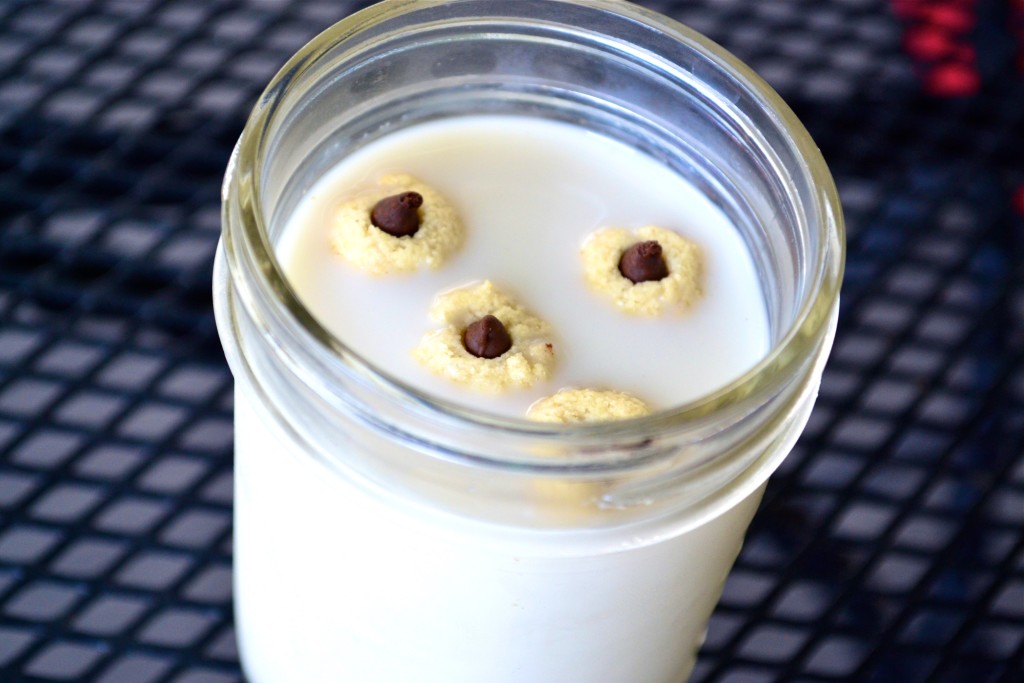 Questions for YOU
What is your favorite thing to get at Whole Foods?
What was your favorite cereal as a kid?!
What are your thoughts on this mint FreshFitNFREE shirt?
What do YOU want to be FreshFitNFREE from?
until next time,
xo Sarah Grace

Rating 5.0 from 1 reviews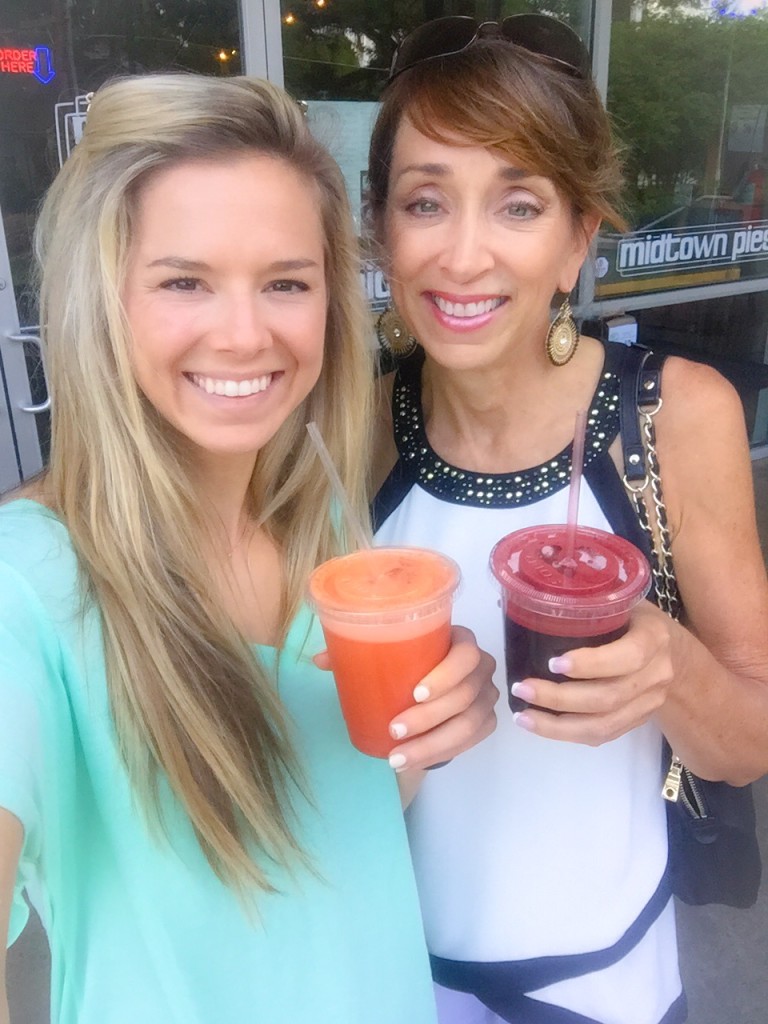 Ingredients
1 cup Almond Meal
¼ cup Coconut Flour
¼ cup Starch
¼-1/2 cup Erythitol (depending on desired sweetness)
1 tablespoon Butter
2 teaspoons Baking Powder
2 teaspoons Vanilla Extract
½ teaspoon Sea Salt
Mini Chocolate Chips as desired!
Instructions
Scoop out and roll into very small balls, about 1 teaspoon.
Press a mini chocolate chip into each and slightly flatten "cookie".
Bake at 350 degrees Fahrenheit for about 7-9 minutes.
Allow to cool on sheet.
Batter made about 125 "cookie crisps".