A gluten free, crunchy cinnamon snack that is naturally high in fiber and protein.
Now that I'm officially done with my SECOND semester of grad school (woop woop!), I'll have a littttle more time to be in the kitchen experimenting away. As you may have seen on my instagram…
I say a "littttle" because I came straight to Atlanta this weekend to get some experience under an amazing registered dietitian, Dr. Benardot here for a couple days. Then I'll be flying home home for a few days. Then I'll be going to Kansas City for CPSDA's annual conference. Then back to Tallahassee where I'll have a couple weeks before my internship rotations begin! whew that was long winded.
But no worries, with recipe experimentin' being a true joy to me, that is what relaxes me and what I choose to do in my down time 🙂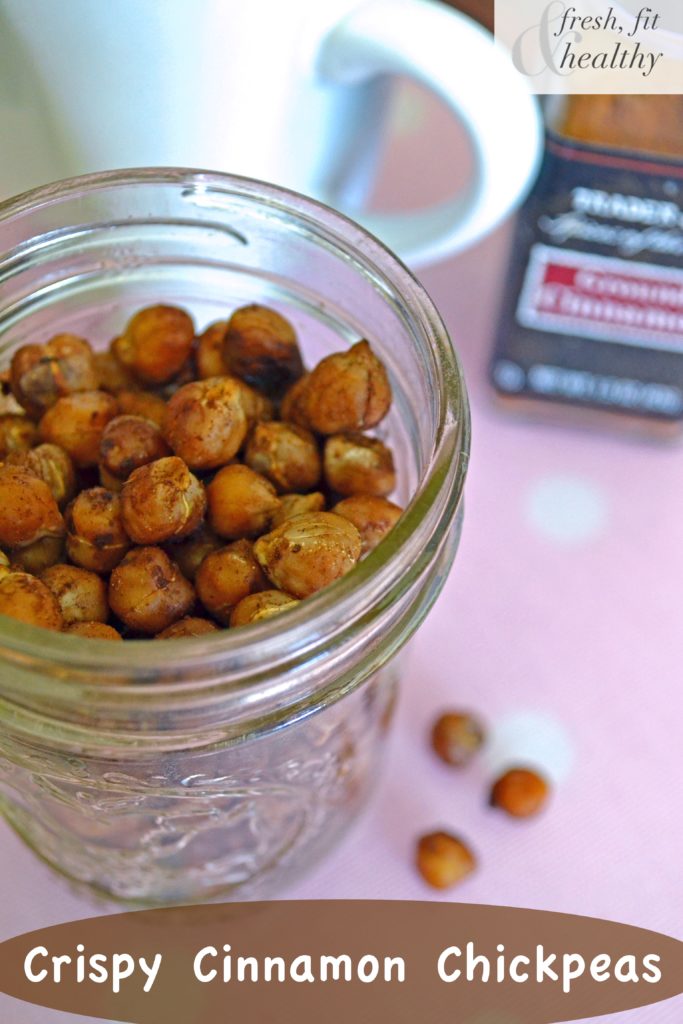 Anyways, these have become a favorite snack of mine! But typically I'm lazy and buy them. Roasted chickpeas, edamame, or wasabi peas. Oh yes. Sweet and salty, my favorite. Except the wasabi variety, those are just plain spicy and salty, yet deeelicious.
This time though, I got out of my lazy streak and made them myself! Mmm mmm mmm. It definitely won't be the last time. In feelin' homesick from Fall and the holiday season (I may or may not have had my spotify's christmas playlist on the other day), I decided to make these cinnamon sugar roasted ones!
Hope y'all enjoyed as much as this girl did!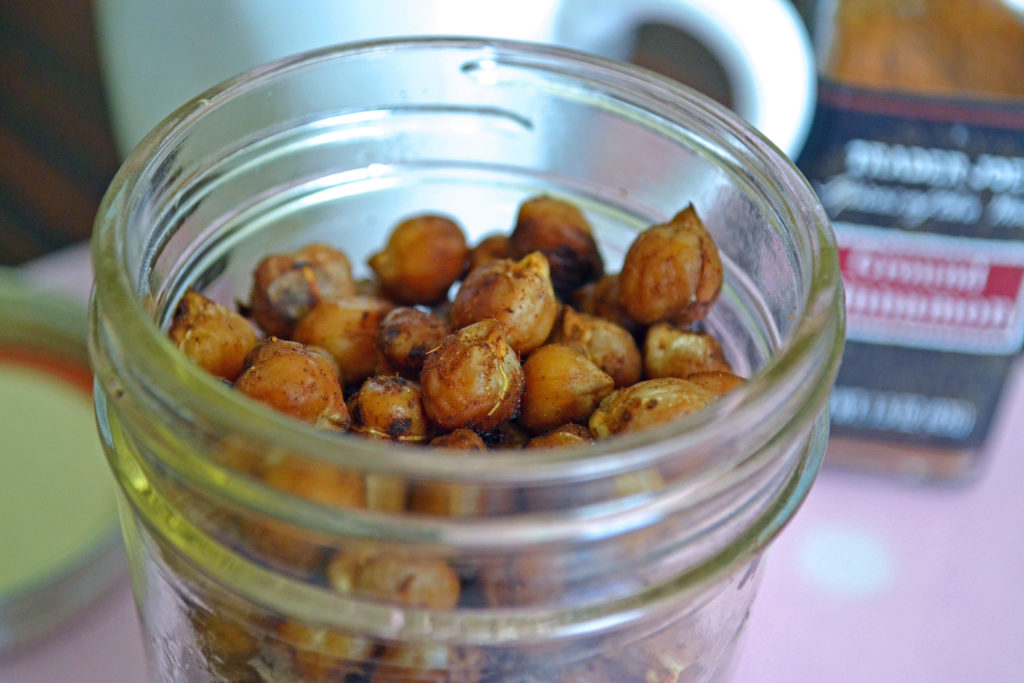 Questions for YOU
If you could have any flavor of roasted chickpeas, what would it be?
If you could BE any flavor of roasted chickpea, what would it be and WHY? (gotta have some fun sometimes, right?)
Whats you're favorite NFL football team?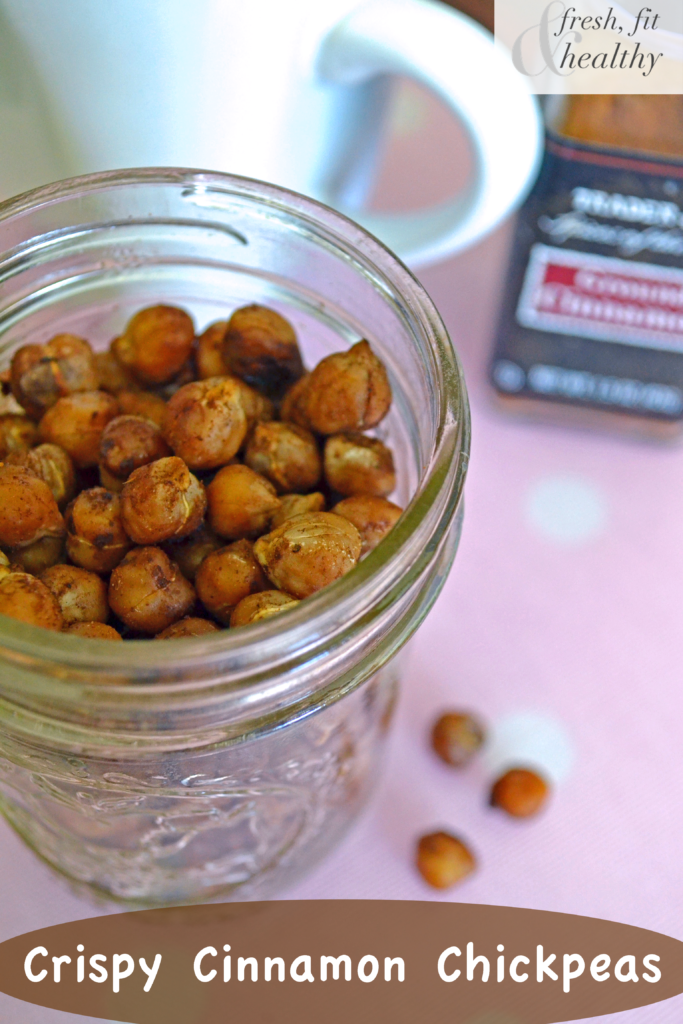 Ingredients
1 15-oz can Chickpeas
1 tbsp Coconut Oil, melted
1 tsp Cinnamon
2 tbsp Granulated Sugar of choice (I used Coconut Sugar)
*optional: Sea Salt to taste
Instructions
Preheat oven to 400 degrees.
Line a baking sheet with parchment paper.
In a large strainer, rinse and drain the chickpeas. It is very important to DRY them fully with paper towels before going to the next step 🙂 The drier the chickpeas, the crunchier they will be.
Next, place the chickpeas into the oven and roast for 15 minutes.
After 15 minutes, remove from oven and drizzle with melted coconut oil. Use a spatula to stir the beans around to make sure they are evenly coated. Mix the cinnamon and sugar together in a small bowl and sprinkle over the beans. Mix around to coat the beans.
Place chickpeas back into the oven and roast for another 15 minutes.
Then, turn off the oven, crack the oven door, and allow the chickpeas to cool with the oven.
Store at room temperature in a glass jar. (if you don't eat them all first!)