A healthier, gluten-free and low fat take on fries using Zucchini!
If a french fry met any of those delicious fried vegetables like fried green beans or fried zucchini…this is what their baby would look like.
Yep, I just predicted the baby of two vegetables. Maybe serving as nanny the past two days for my baby nephew has made me go a little crazy. Talking to a 1 year old all day long, aka, to myself. But boy is he a cutie…if you follow my on snapchat (sarah_grace11) or instagram, you saw these couple of photos…
or maybe its all these plane flights I've been on lately are making me go a bit insane. Did I mention I had to get patted down yesterday morning on my way to Kansas City? That was a sight.
Which makes me think, will any of you all (especially my RDs out there!), be joining me in Kansas City these next few days for the CPSDA conference?! Well hopefully I'll be coming away with a lot of cool knowledge to share from some of the top experts in the Sports Nutrition Field 🙂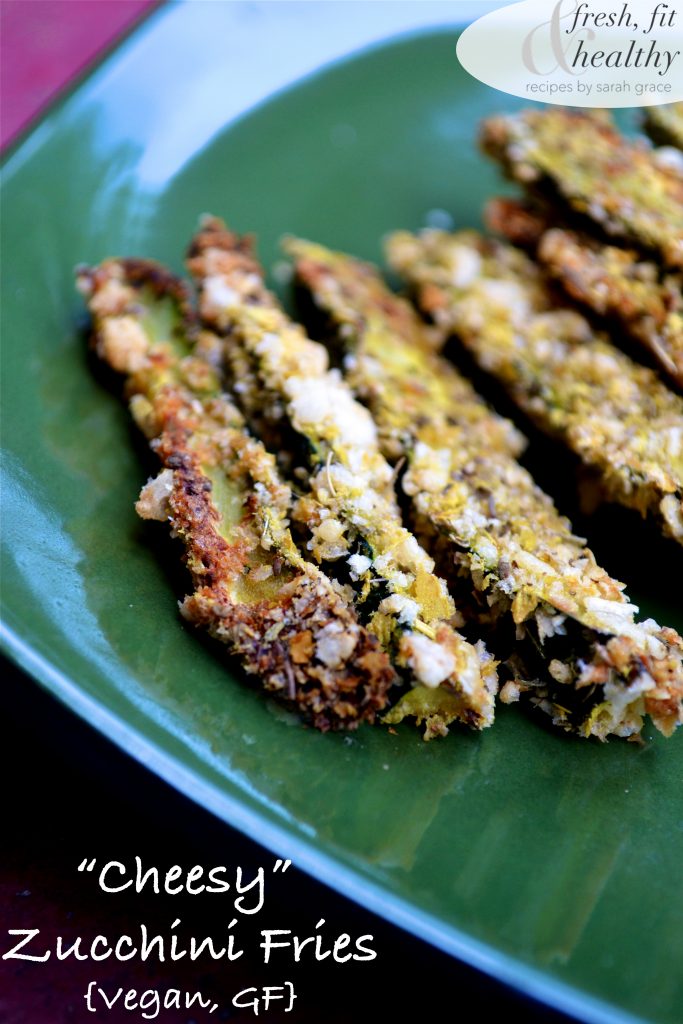 But really, getting back on track…have you ever ordered any of those fried green veggies at a restaurant before? Because that was the taste I was going for with these babies…
Except they aren't fried. They are baked. And delicious. And full of crunchy, cheesy flavor.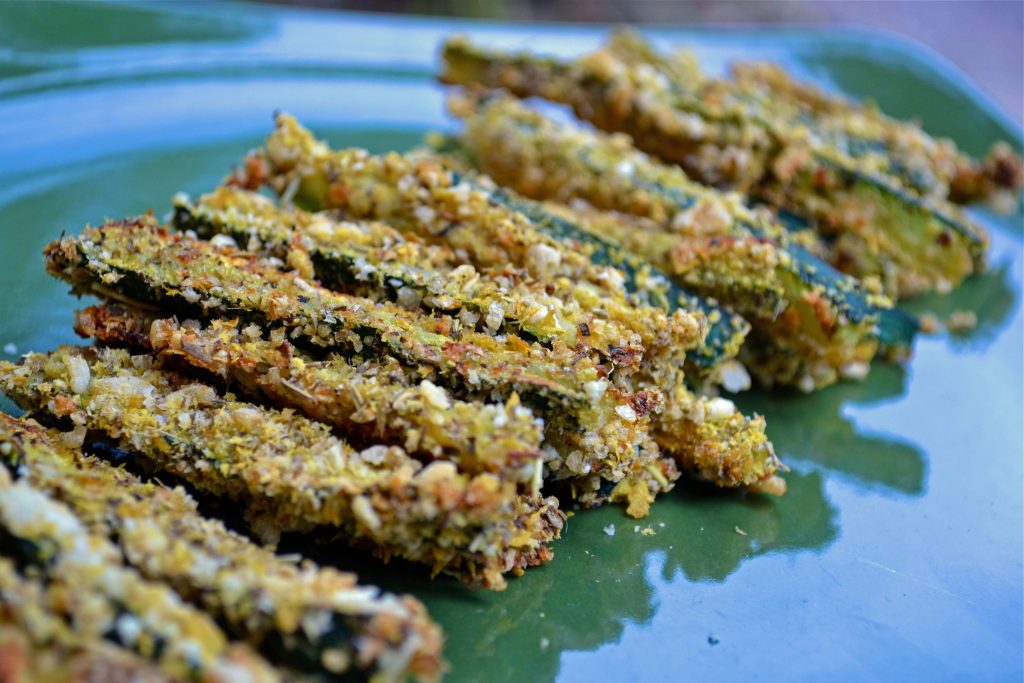 Cheesy? What am I talking about you may ask?
Well I decided to venture into the vegetarian "cheese world" and try out some nutritional yeast! It's known to give a cheesy flavor, and it truly did with these little guys! Plus, it offered the crunchy flavor I was going for.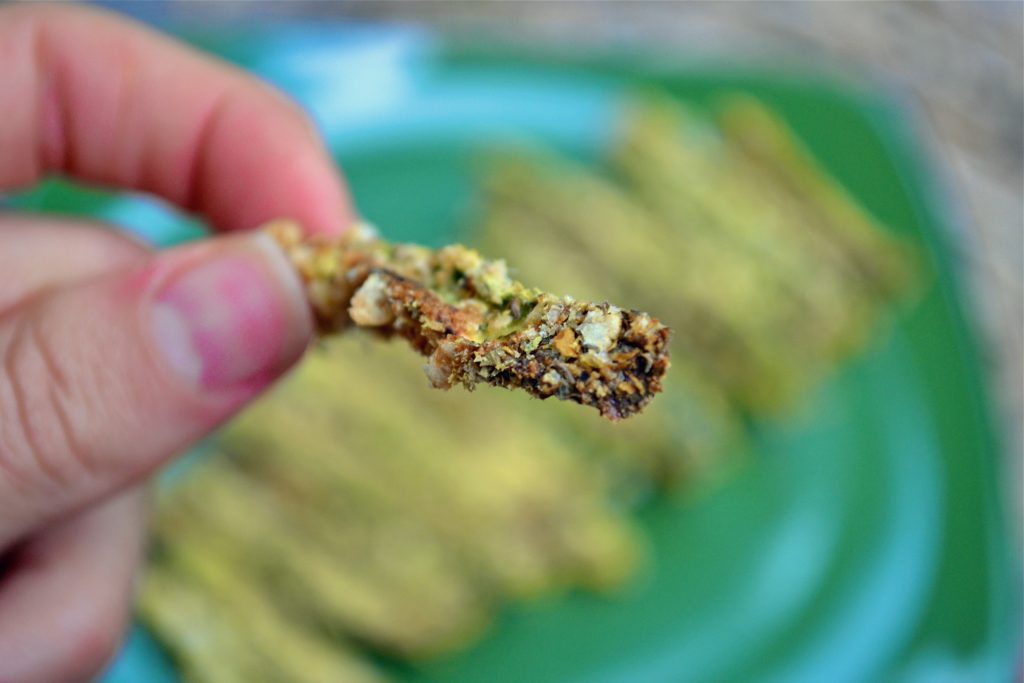 Perfect for any summer time party or grill out with friends. Or I mean, it could be good for anytime of the year now that I think about it, right? #FriesErrrDay
You can have your fries and be healthy too.
You're welcome.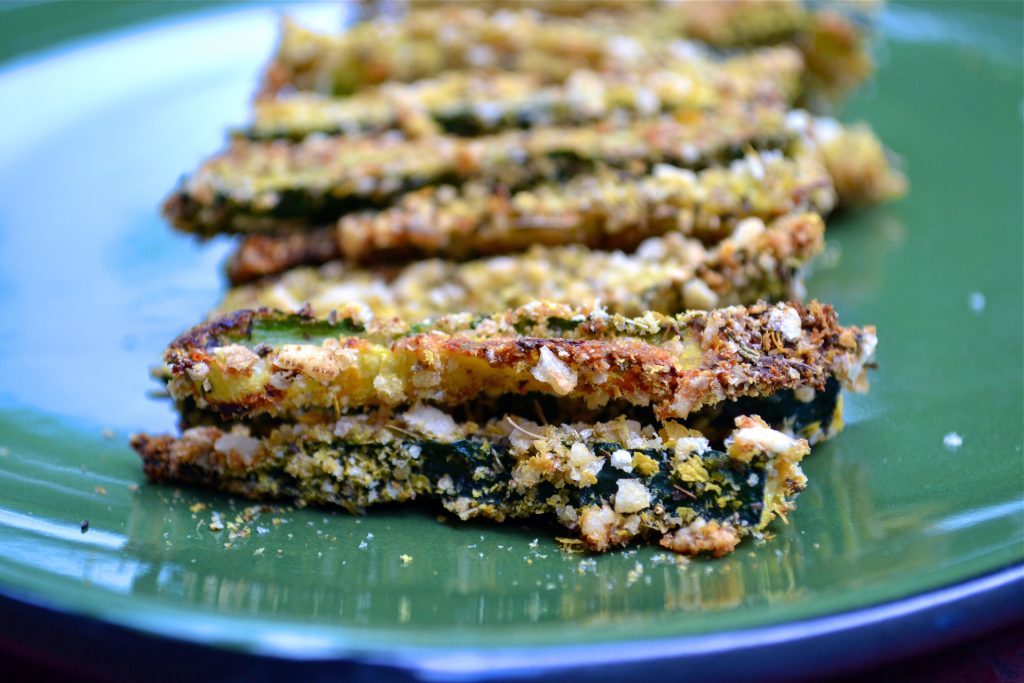 Now some questions for you all as always!
If you could be any fried vegetable, what would it be and why?
Where have you traveled lately?
What BURNING nutrition question do you have for me to answer for you?
If you could have any kind of flavor protein bar, what would you like to see created? What about mugcake flavor? or summer dessert?
xo, Sarah Grace

Rating 5.0 from 1 reviews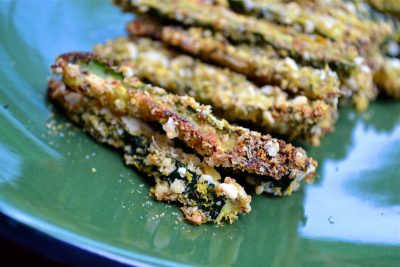 Ingredients
2-3 Zucchini
½ cup Almond Milk (or other milk of choice)
½ cup GF Flour (I used Oat Flour but Almond Meal could work too!)
½ cup Nutritional Yeast (ground in coffee grinder)
½ teaspoon Garlic Powder
¼ teaspoon Sea Salt (or to taste)
¼ teaspoon Cayenne Pepper (can omit)
Instructions
Preheat oven to 425 degrees F.
Mix all dry ingredients into a large bowl and mix together.
Pour milk into a small bowl.
Cut Zucchini into thin, "fry" shaped pieces (or you can cut them into rounds)
Dunk them into the milk, and then coat in the dry mixture.
Lay all on baking sheet sprayed with nonstick spray.
Bake for 15 minutes, flip, and then bake until brown and crispy (about 5-10 minutes more)