A wonderful recipe for all that leftover holiday turkey.
A touch of the wonderful curry spice, along with the delicious crunch of apples and celery. Ahh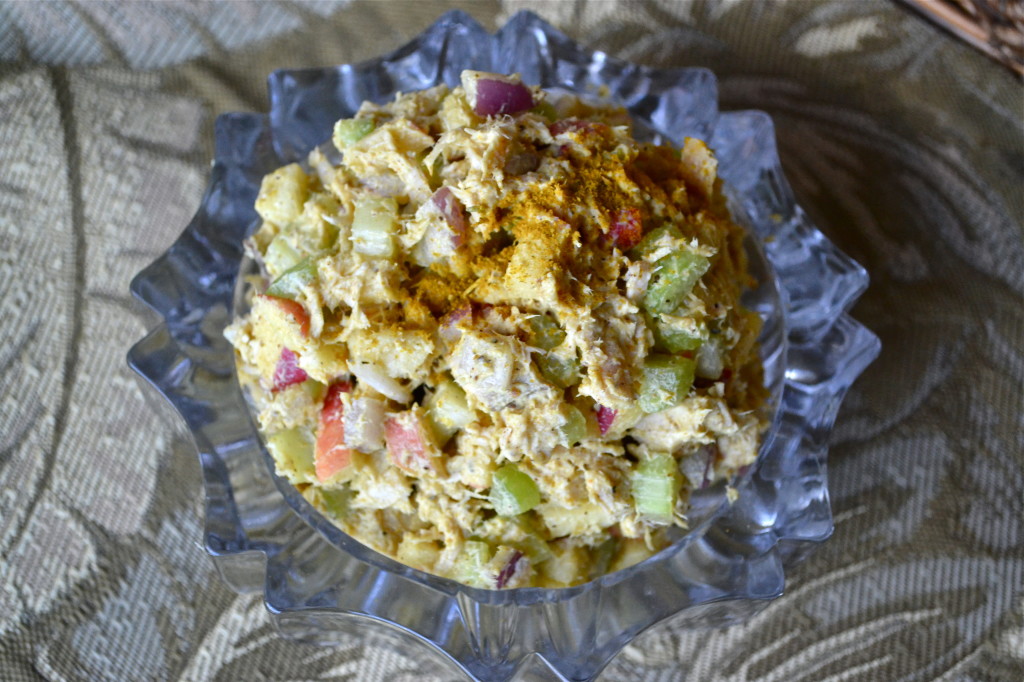 I made a huge bowl of this after Thanksgiving with our leftover turkey, and it was a wonderful thing to have on hand that quickly could be turned into a meal or snack.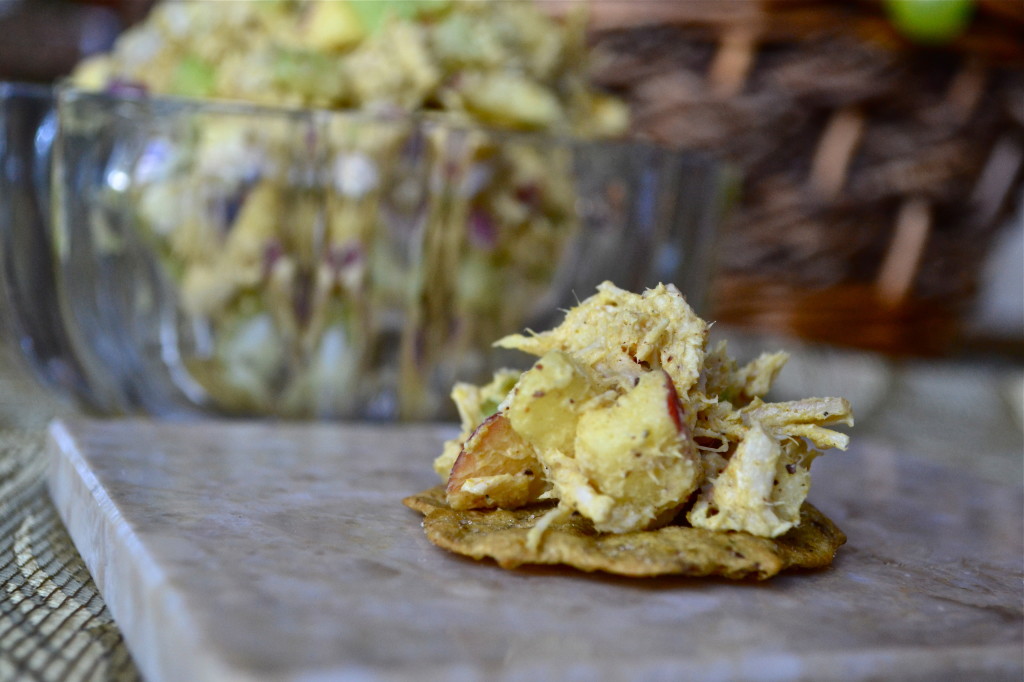 Enjoy it on crackers as a midday snack.
Or make a sandwich with it or top a nice big, green salad with it!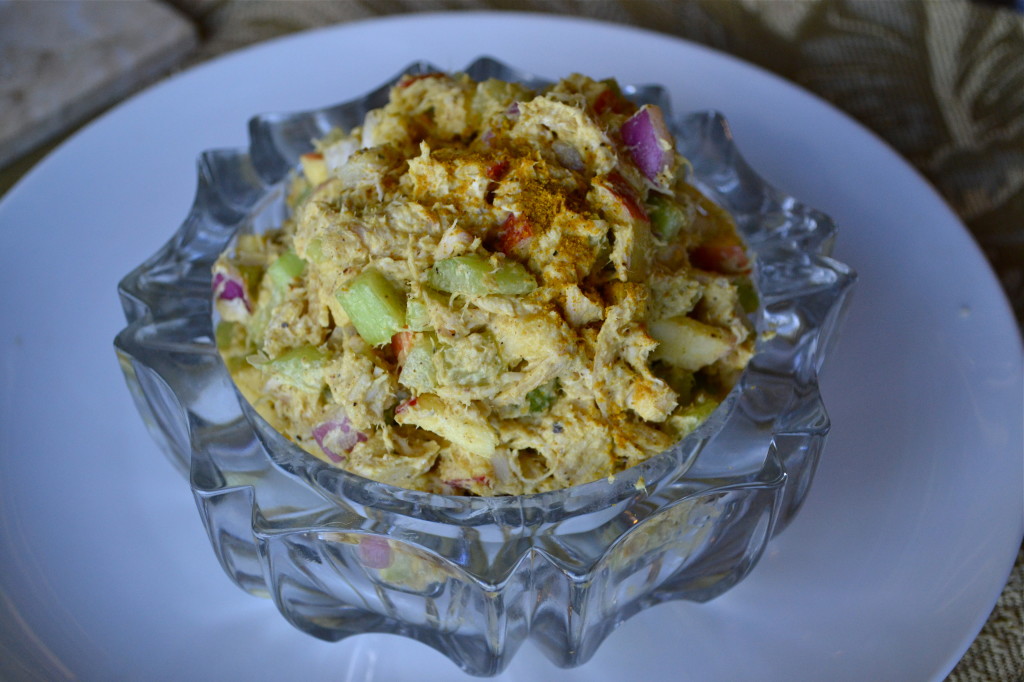 No matter how you enjoy this, it is lovely to have on hand. And why not use up all of those leftovers that become too dry to enjoyable eat plain?
Didn't have turkey for the holidays or went to someone else's house so you are leftover-turkey-less? Use chicken in this recipe! Canned or freshly shredded, this recipe is delicious!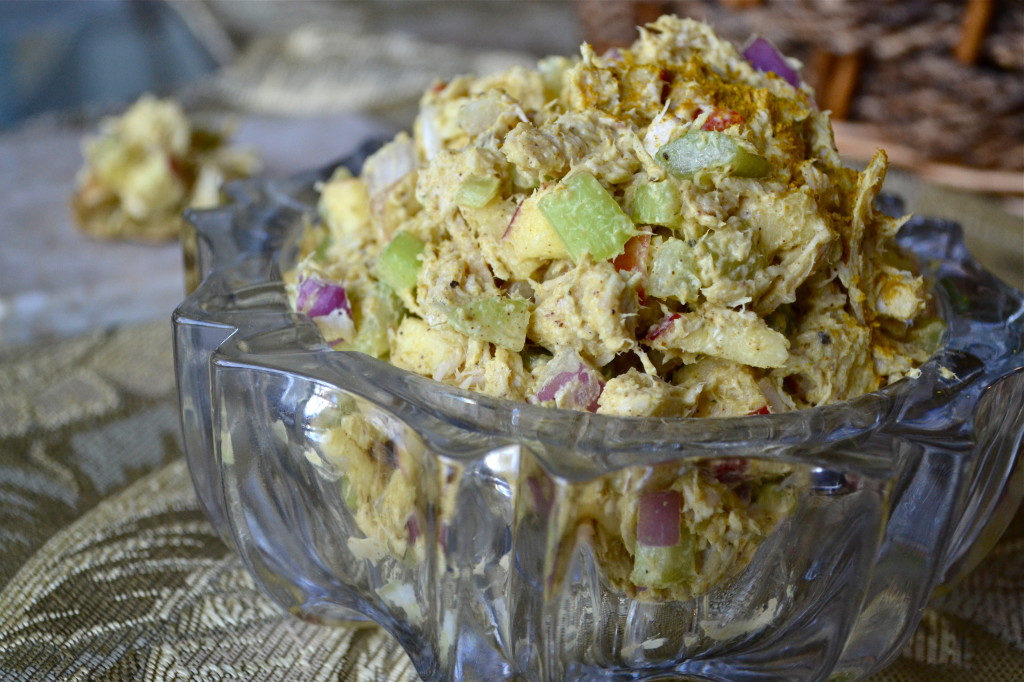 Until next time…
xoxo, Sarah Grace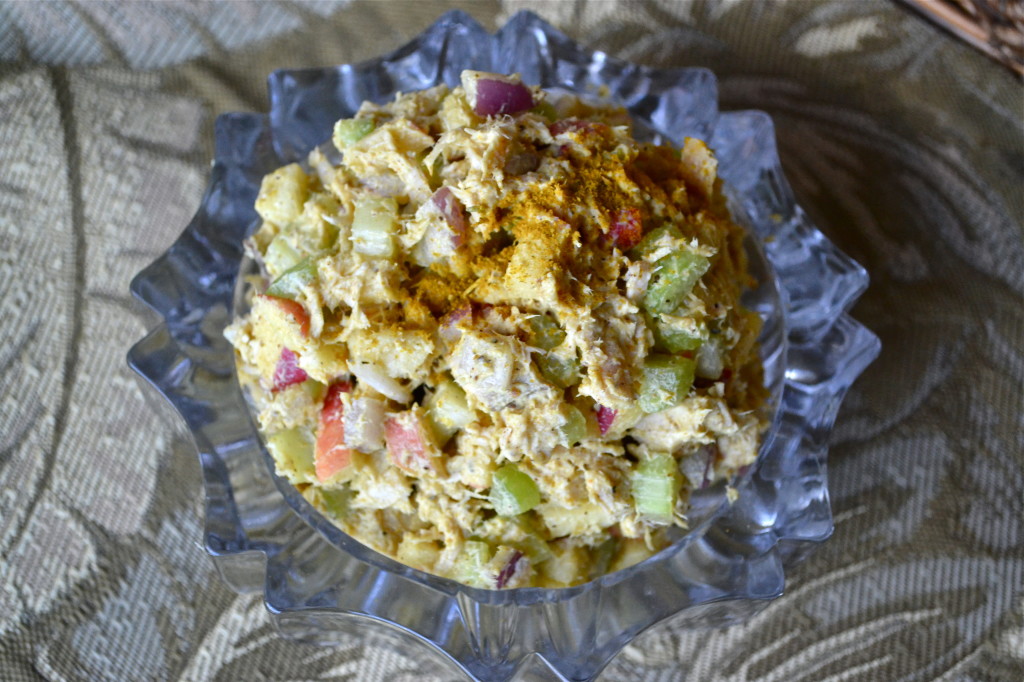 Ingredients
5 cups Shredded Turkey [or chicken!]
2 cups Diced Red Apple
2 cups Chopped Celery
¼ cup Diced Red Onion
1 cup Nonfat Greek Yogurt [I use this brand]
¼ cup Lowfat Mayonaise
1 tablespoon Curry Powder
1 teaspoon Garlic Salt
¼ teaspoon Red Pepper
Sea Salt and Pepper to taste
Optional: 1 tablespoon Raw Honey [to add sweetness] [I use this brand]
Instructions
Shred/Chop your turkey or chicken into small bits
Chop apple, celery and red onion, and add to chicken in large bowl
In small bowl, mix together rest of ingredients.
Add yogurt mixture to chicken mixture in large bowl
Stir until everything is combined well
Season with sea salt and pepper to taste
Add honey if desired
Enjoy!