Finding yourself googling "dietetic internship tips" in order to ensure you get matched? Here are the top tips from Emily and Seb Zorn!
One of the most common questions I get is, "I'm about to apply for the dietetic internship… what are your top dietetic internship tips for me?!"
I already made this video here to share my own dietetic internship tips and tricks when it comes to becoming a good applicant, and writing a good application and personal statement. And I've shared some of my rotation experiences here in diabetes camp and here in clinicals and a video interview with the MN Twins RD during that rotation too. But when attending CPSDA's conference in Phoenix this past month and making new friends that had also just finished their dietetic internship, I thought it would be great to get others' perspectives too on dietetic internship tips for you all.
It can be SO scary as you begin the dietetic internship process. Trust me, I felt FREAKED out and so directionless at first. I didn't know how to find schools that would be good matches for me. I didn't know how to write a strong personal statement. I didn't know who to select to make sure my letters of recommendation were outstanding. And I honestly just didn't even know the basics, like should I do a masters or not? Should I just get volunteering experience or also work experience? How do I stand out so I can be sure to get matched to a dietetic internship?
Thankfully, they answer a lot of these questions in the video interview I did with these two. Emily and Sebastian Zorn both just finished their MSDI program at Ohio State, specializing in sports nutrition like me. Emily is now working with the Chicago Cubs, and Sebastian Zorn is working with the Chicago Bears through the SNIP program meanwhile working on his private business, Zorn Fitness, with his brother Ben Zorn.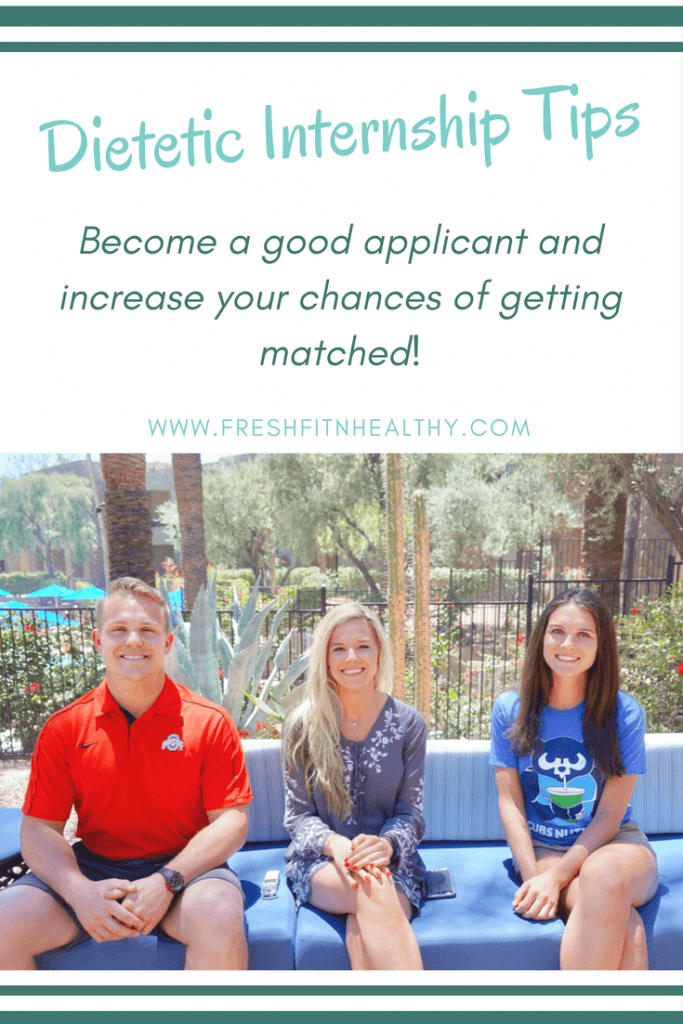 What dietetic internship tips did they offer?
Well some of the dietetic internship tips they gave were:
Reach out to people who have already done it
MSDI or just DI..a question I get a lot! (watch video to find out what they say)
Reach out to directors of programs you're interested in
Do something that makes you stand out
And I'll save some of their best tips and the details of these above, for the video below! So make sure you don't skip it!
BONUS: I ask them to share ONE rut in their personal life or career path, and their answers will offer such VALUE to your life, I loved what they shared and even learned myself. Watch it below!