I made a post a longgggg time ago of a dinner salad (back when my food photography skills were lacking and I used my iphone for photos haha, see the post HERE)
But as I was home again from college, my mom and I love making huge salads for lunch or dinner.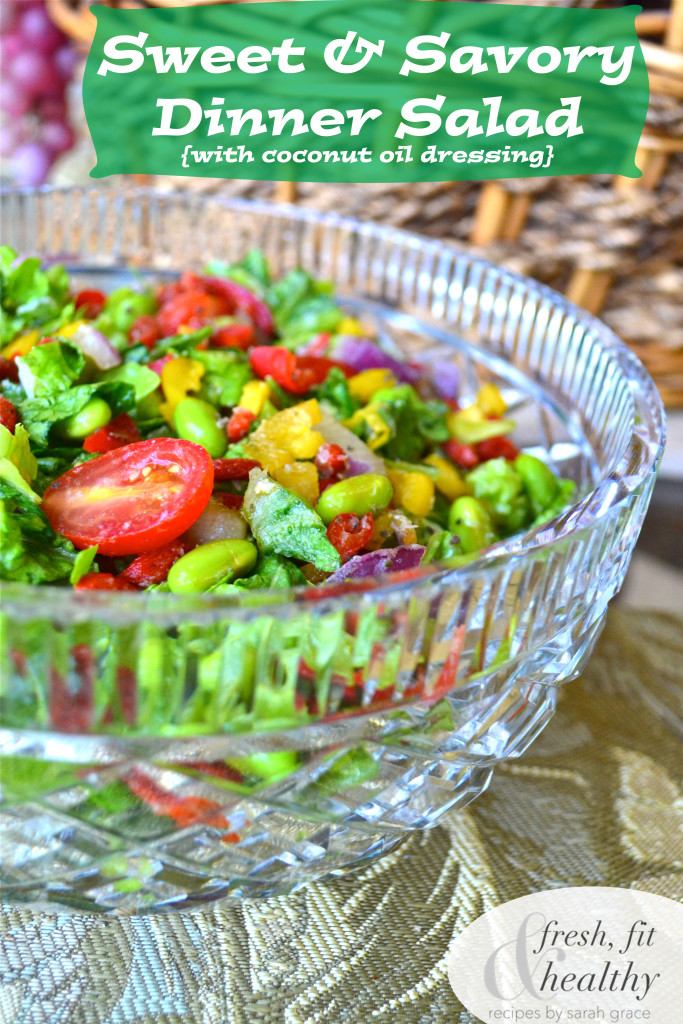 Many times, salads just don't fill me up. But when you add enough fiber and protein..it is definitely satisfying!
This recipe can be made with or without extra protein like chicken or salmon on top. Your choice!
And the dressing? ah, just a touch of coconut oil and sea salt. A delicious healthy fat and has so many health benefits. I just love the way the melted coconut oil hardens on the salad greens. mmmmm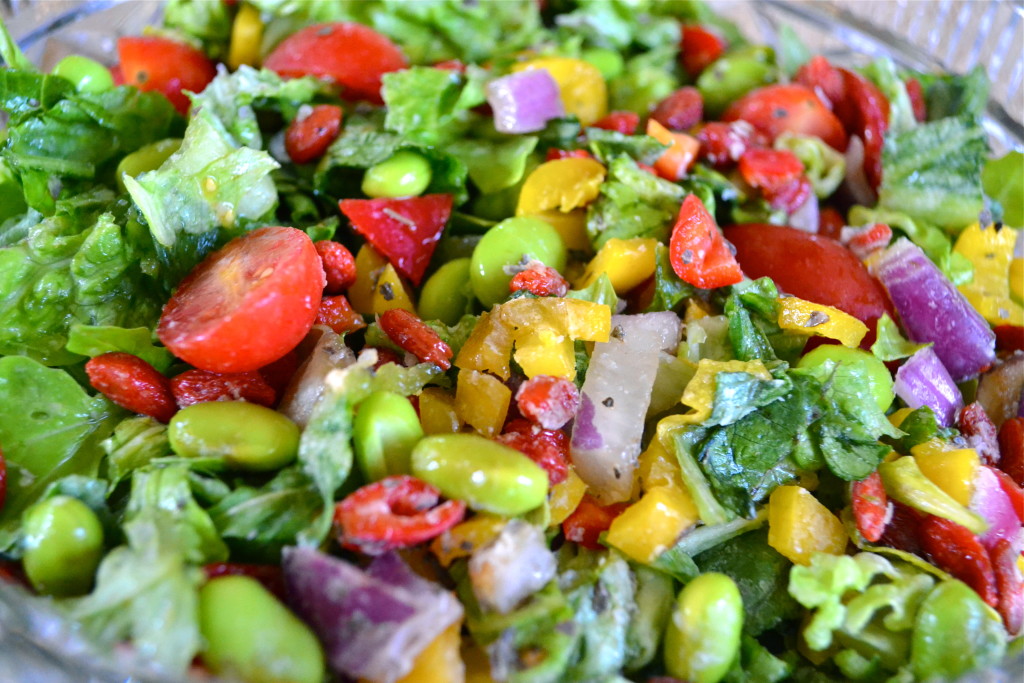 I didn't include exact amounts, because it all depends on how many you're wanting to make it for! But here are the basic ingredients to make a wonderful dinner salad!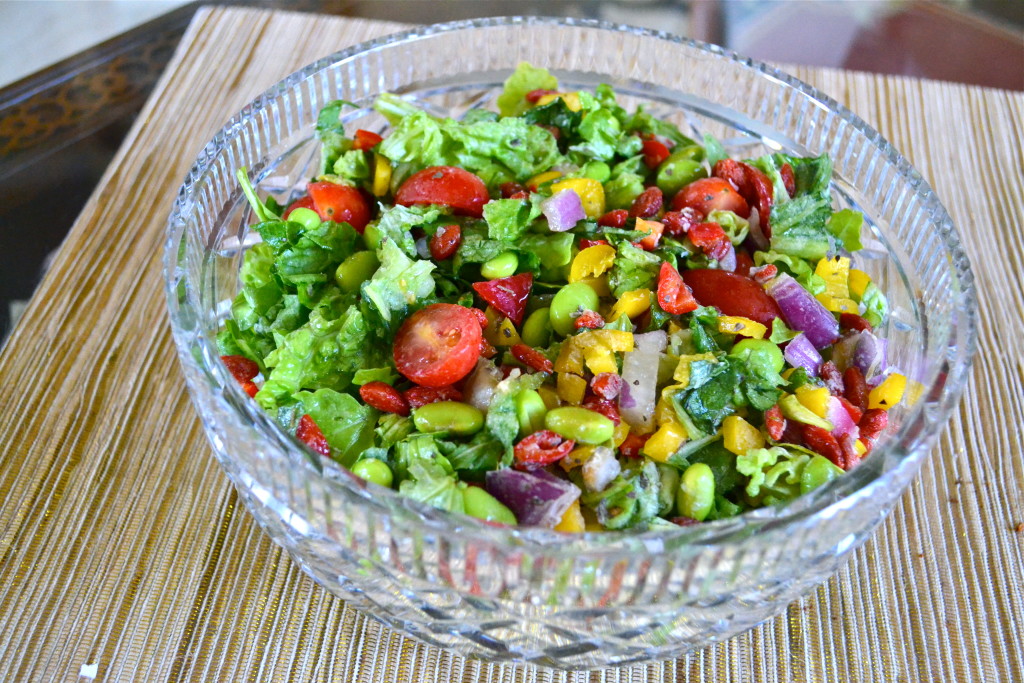 Hope you enjoy this for one of your next lunch or dinner meals.
Until next time,
xo, Sarah Grace

Rating 5.0 from 1 reviews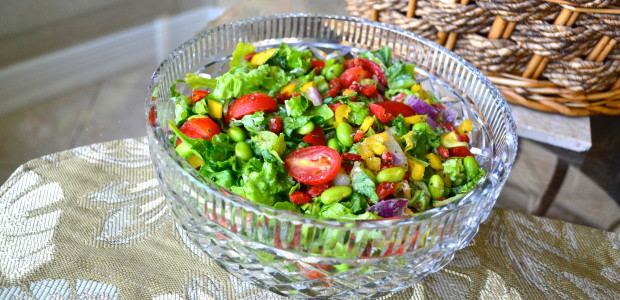 Ingredients
Mix of chopped Spinach and Romaine Leaves (about 1 head of romaine and 2-3 big handfuls of spinach)
Chopped Bell Peppers (i use the baby bell peppers that are red, orange and yellow)
Chopped Tomatoes
Edamame, out of the pod
Sliced Red Onion
Handful of Goji Berries
Sprinkle of Ground Flaxseed and Chia Seeds over the top of the entire salad after preparation
Dressing: Just a drizzle of Coconut Oil and Sea Salt
Optional: Grilled chicken, fish, shrimp, or tempeh for vegetarians
Instructions
Chop all ingredients needed
Mix all ingredients together and toss salad.
Sprinkle Goji Berries Chia Seeds, and Flaxseed on top
Serve in bowls and drizzle coconut oil on top and sprinkle with sea salt (and can add some season salt)