I caved in and bought a gingerbread latte at Starbucks a few weeks ago.
It was love at first sip.
And that is when I knew I must recreate those delicious flavors that were gone in a gulp. Of course, without all the multiple unneeded calories, fat, and sugar. A paleo version to be exact. How is that for innovative?
When Recipe Redux sent out February's theme as a drink recipe, I knew I needed to get on my game and make this finally 🙂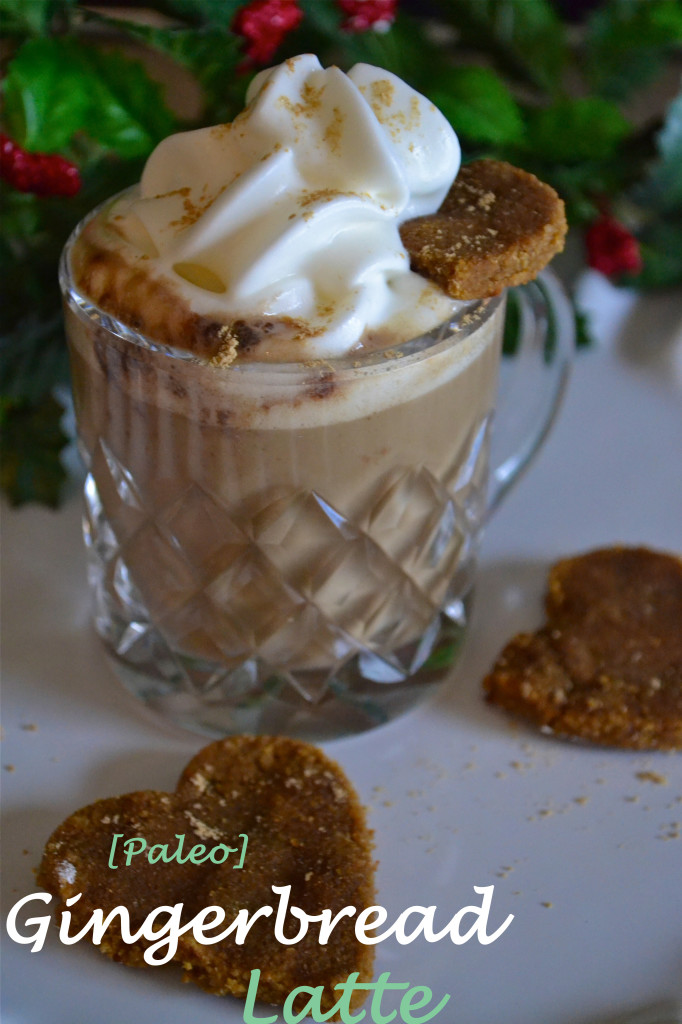 Whew, and good thing I did! Because boy, this has become my new favorite drink to sip on when those sugar cravings come on midday.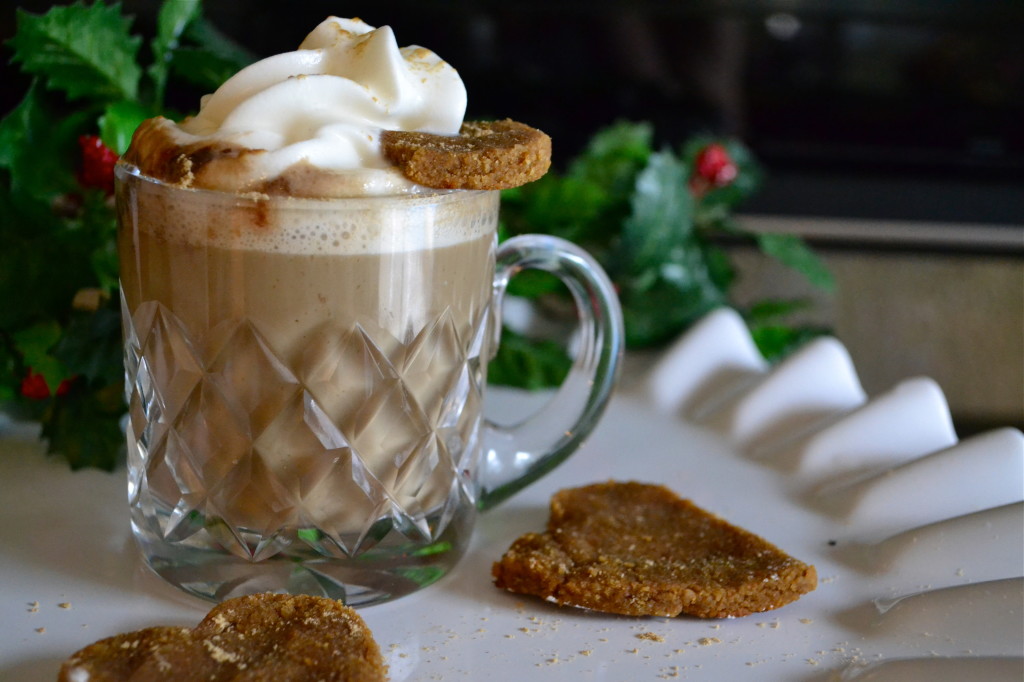 Saving calories. Saving money. But same amazing taste. Sounds like the best of both worlds to me.
I hope you make time to create this delicious cup filled with gingerbread flavors soon! Even in hot, sunny Florida I made it..whats your excuse??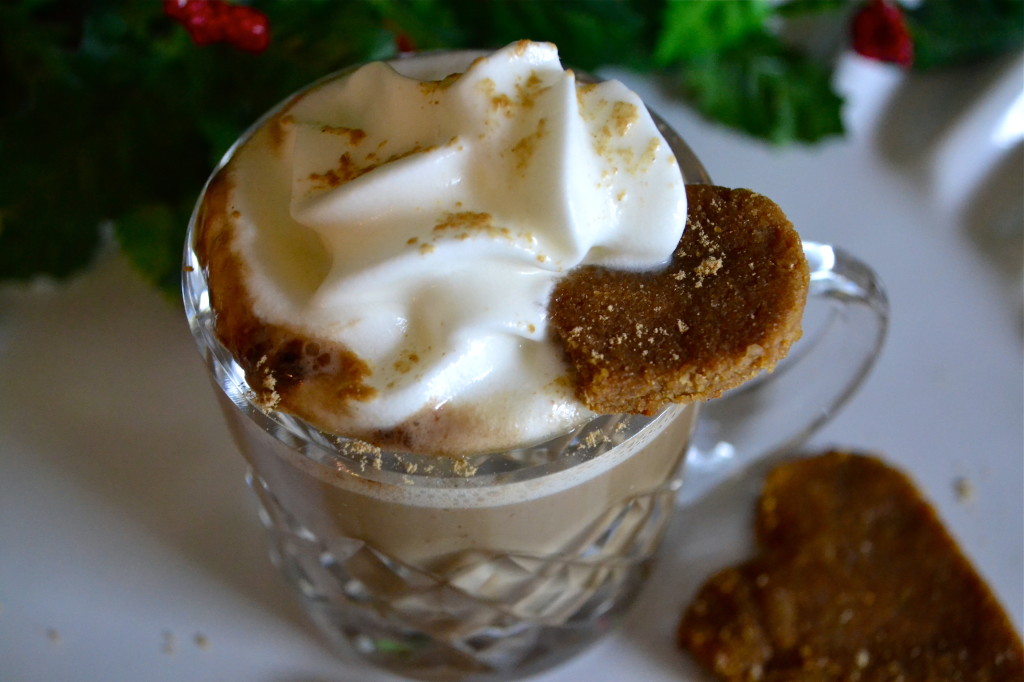 p.s. I would love to hear what you'd like to see recreated or made as Spring arrives 🙂
Until next time,
xoxo, Sarah Grace

Gingerbread Latte
Ingredients
1 cup Canned Coconut Milk (or milk of choice)
1 shot of Expresso (or 4oz very strong coffee)
1 packet Raw Stevia (or sugar of choice)
2 teaspoons Pure Blackstrap Molasses
Dash of Ginger
Optional: or Paleo Gingerbread Cookies
Instructions
Heat milk on stove until it reaches a boil
Pour in expresso/strong coffee and all other ingredients
Top with my Homemade Coconut Cream or enjoy it with my Paleo Gingerbread Cookies if desired
Notes
If you have a milk frother, feel free to use that to "froth" your milk like a typical latte has!
Molasses Benefits
1) Rich in Iron: Increase your energy by replenishing iron stores, and increasing hemoglobin levels (2 tsp supply over 10% of your needed iron)
2) Great source of Calcium
3) Good source of Minerals: Copper, Manganese, Magnesium, and Potassium
4) One of the only sweeteners that is actually healthy for you!
Coffee Benefits:
1) It may lower risk of death according to studies performed
2) Lowers risk of cancer in the reproductive system
3) Lowers the risk of developing type 2 diabetes
4) Help protect your brain
5) Great for skin/decreases skin cancer due to caffeine
6) Reduces risk of oral cancer
7) Strengthens muscles: studies show caffeine has similar effect to DNA molecules in muscles muscles of exercise
Canned Coconut Milk Benefits
1) The fat may increase metabolism and aid in weight loss compared to other sources of fat
2) Contains lauric acid antimicrobial lipids and caprice acid which have antibacterial, antifungal and antiviral properties
3) Medium chained saturated fat may improve heart health
4) Great source for dairy-free cream or whipped topping
5) Helps fortify and condition the skip and hair