A delicious, dairy-free, gluten-free, high-protein chia seed pudding that tastes like a rich chocolate chip frappuccino but can be eaten for breakfast!
Think chocolate chip frappuccino and chocolate pudding combined.
Because that's what I created for y'all right here. Because it's a month full of CHOCOLATE here on Fresh Fit N Healthy like you saw in this post!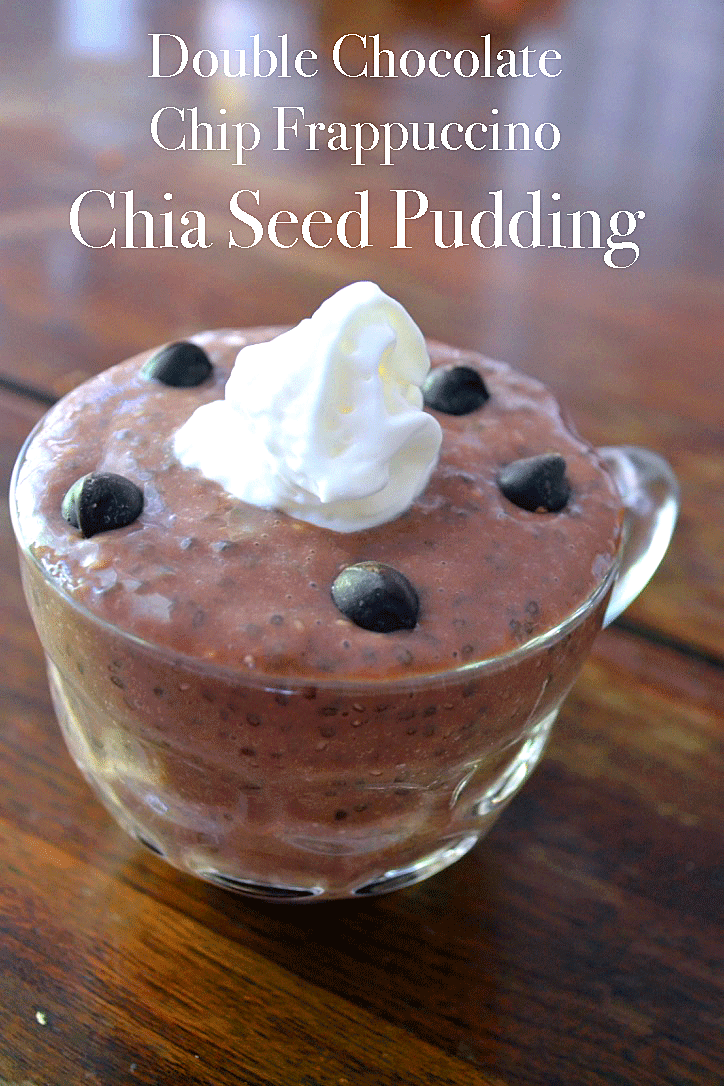 Except of course, HEALTHY.
But before we get to THIS delicious recipe, let's take a moment to realize what is this Sunday… 
~SuPeRbOwL SuNdAy~ 
So before sharing this recipe, I wanted to remind ya of my great little post last year on my top 10 superbowl recipes and my Superbowl Recipes from two years ago to keep things fresh, fit, and healthy this Sunday!
Anyways, back to what you guys CAME to this post for…
This recipe is IT, filled with everything yummy and good for you!
Chia seeds are SO beneficial for your health. Enough Protein is VITAL for your health. Coffee has so many health benefits. Oh and Chocolate also has health benefits like you read in February's FIRST post HERE.
If you're just now visiting, Every month on here has a theme. (see HERE for all details of how I'm beginning to run this bloggity blog). And this month just happens to be CHOCOLATE. I may be single, but I still like celebrating the month of valentine's day (yes I celebrate all month), because that means lots and lots of yummy CHOCOLATE.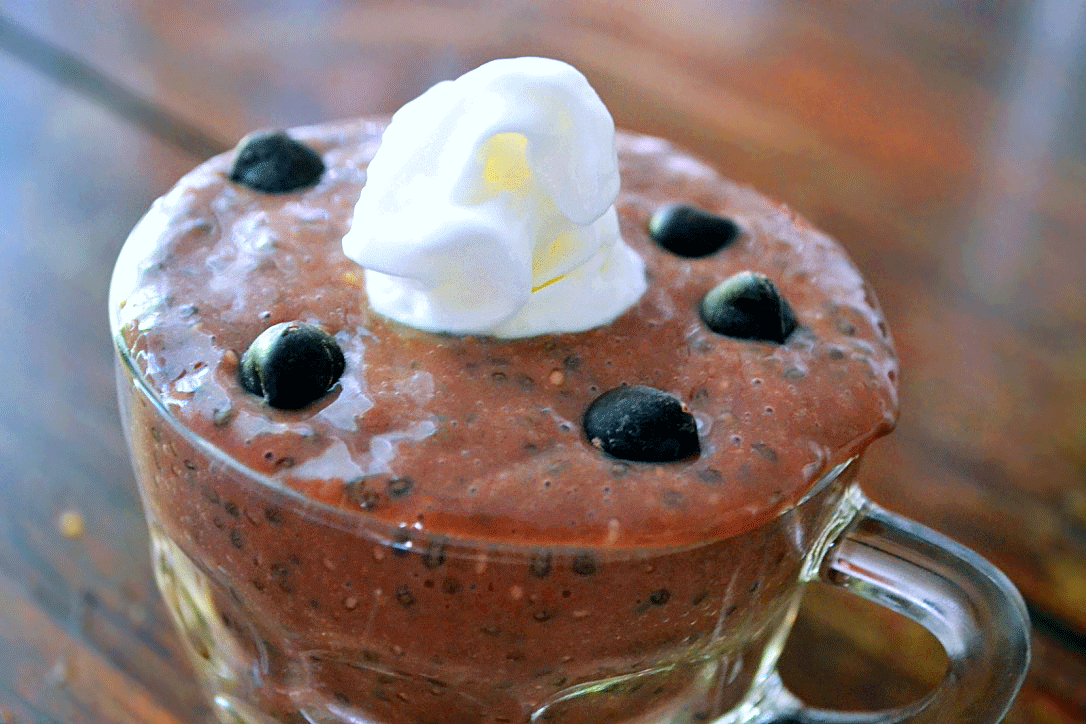 When I was younger, I actually HATED coffee ('gasp', I know). So when I would go to Starbucks with my family, I would ask them to make me whatever "doesn't taste like coffee". They would never fail to make me either the vanilla bean frappuccino or the double chocolate chip frapp. Boy was it good. (And most likely 1/2 my needed calories for the day)
Which is why I present to you, this RICH, yet HEALTHY Double Chocolate Chip Frappuccino flavored chia seed pudding!
Hope you enjoy! I know I did indeed.
Yes, for breakfast AND dessert!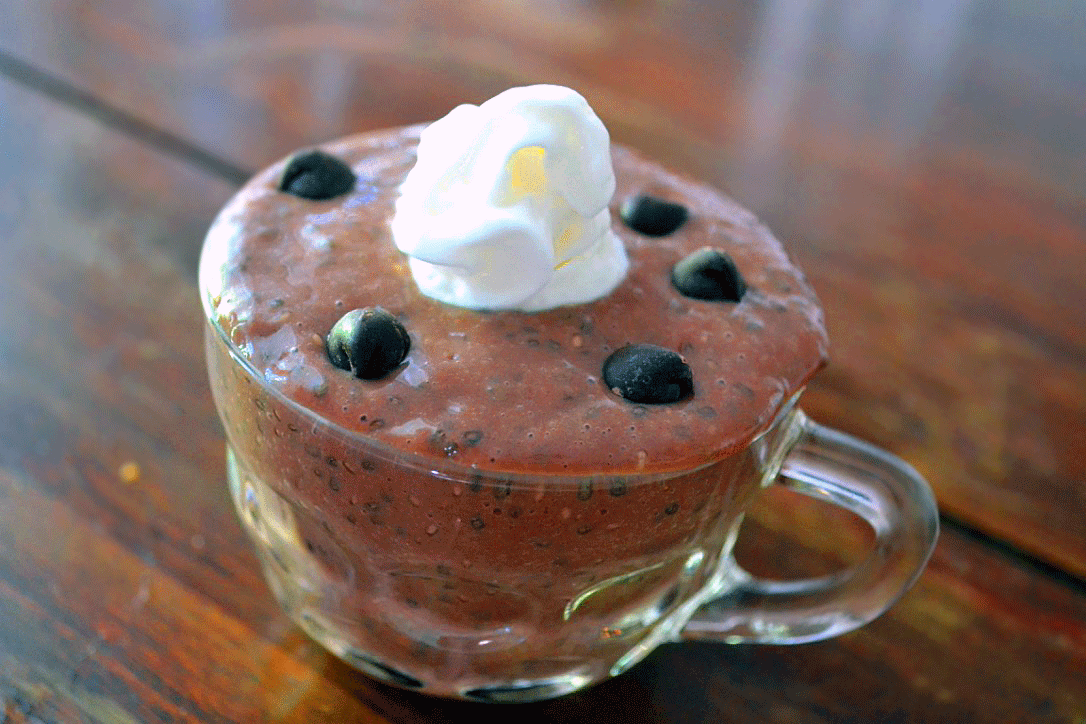 pstt: guess what next month's theme is?!
& ?s for YOU: what's your favorite thing to get at Starbucks?! Coffee or Tea drinker??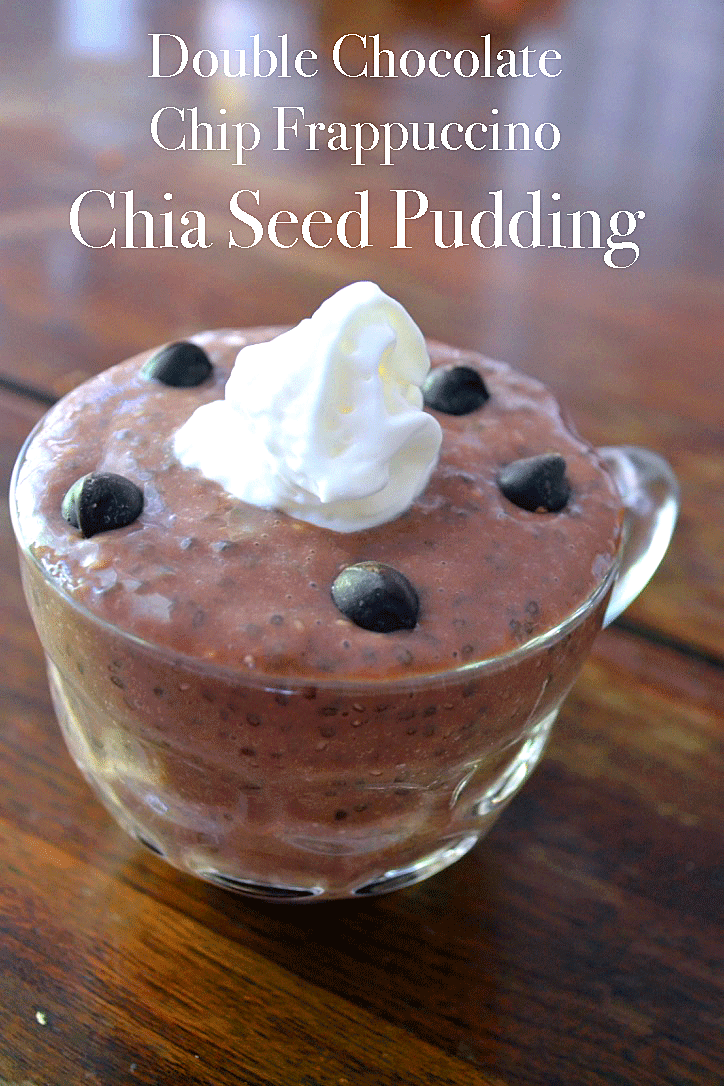 Ingredients
¼ cup Chia Seeds
½ cup Unsweetened Vanilla Almond/Coconut Milk
½ cup Coffee
1 tbsp Unsweetened Cocoa
1 tbsp Chocolate Protein Powder (I use vegan Try About Time)
Dash of each: Vanilla Extract, Sea Salt, Cinnamon
Sweetener to taste: I used liquid stevia as needed!
Chocolate Chips as desired!
Instructions
Combine all ingredients in large mason jar and shake until powder and cocoa are dissolved.
Place in fridge and keep overnight, shaking one last time 10 minutes after initially putting in fridge.
Serve with my paleo whipped topping if desired!