Needing a simple, quick recipe for dinner? This easy chicken fajita bake is healthy and can be made in one dish!
"Easy"  are the only type of dinner recipes I like nowadays as a graduate student. I'm so busy and always coming home so exhausted after a long day, that the last thing I want to do, is make a dinner that has 20 different ingredients and 30 different steps to make it. And if you're anything like me, you'll love this easy fajita chicken bake.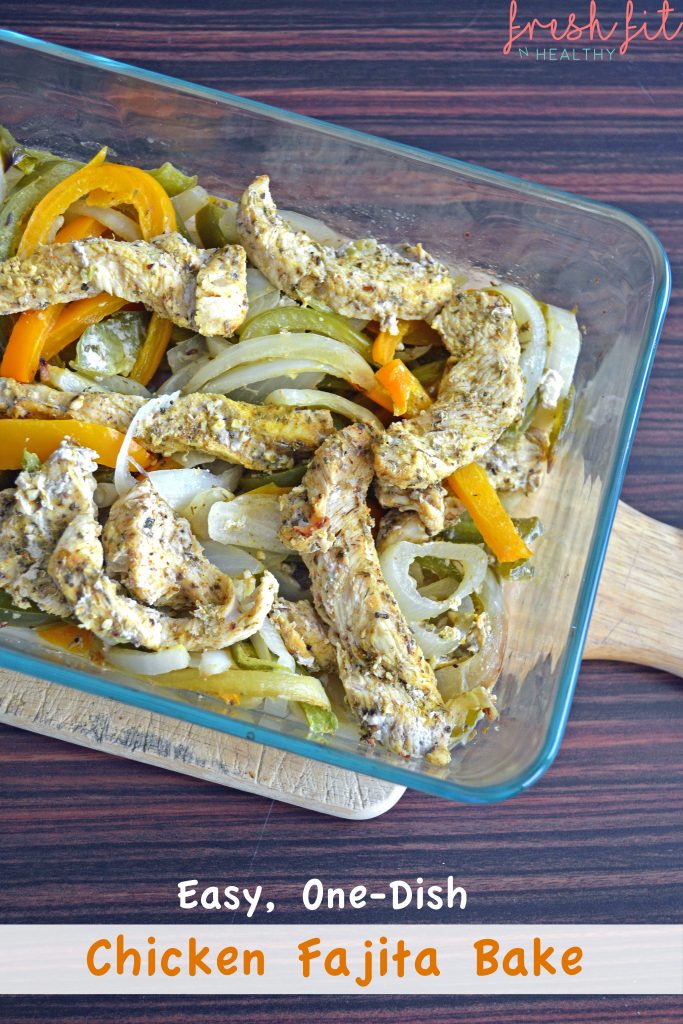 Another thing I don't like. Dirtying a ton of dishes while cooking. If I look at a recipe and it calls for using a bunch of different pans. It's a no go. And whether you're in a small apartment like me as a student, or not, I doubt many of you out there just LOVE to dirty a ton of dishes.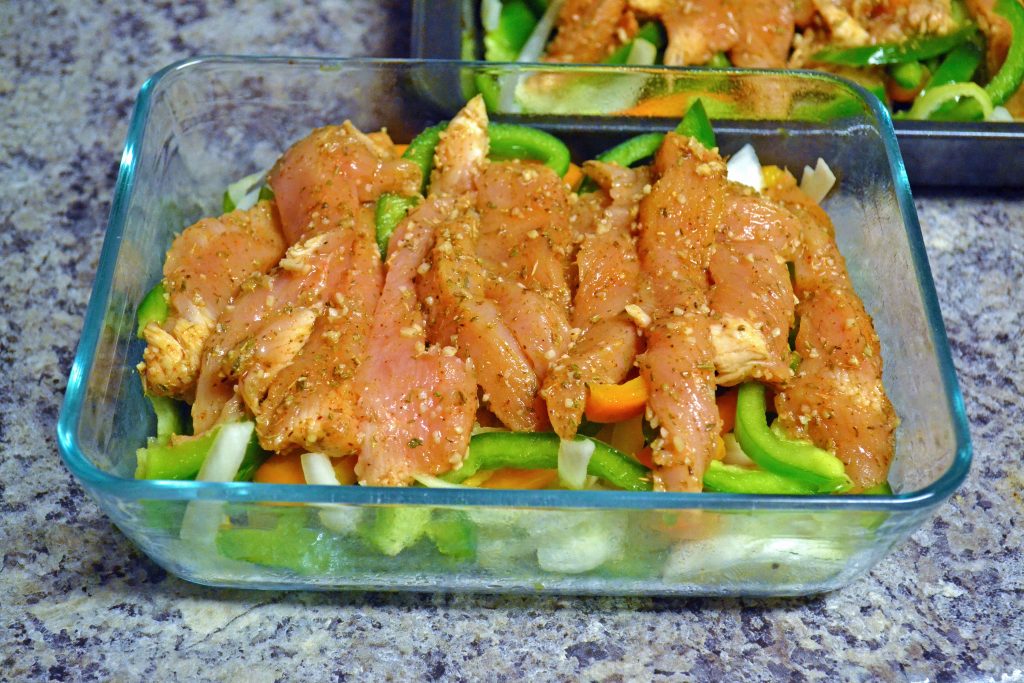 Which is why this one dish, super easy chicken fajita bake is PERFECT. You simply layer everything in ONE dish, bake it, and voila! You can make chicken fajitas by filling the mixture into tortillas. Or you can use it to make chicken fajita salads by putting it on top of lettuce, or you could make a chicken fajita wrap for lunch the next day with leftovers!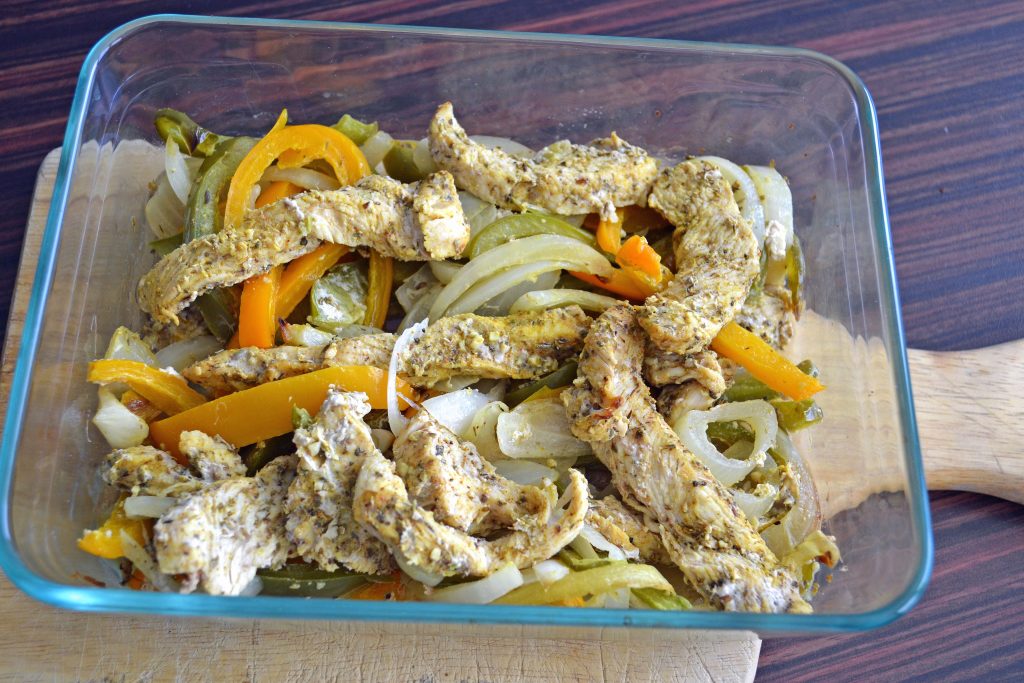 The possibilities are endless. But the ingredients, dirty dishes, and minutes it take to make it, are few.
So I want to hear from you now!
What is YOUR favorite one pot/dish meal to make?
Chicken fajitas or tacos? Hard shell or soft?
What's your favorite go to dinner to make?
until next time,
xo Sarah Grace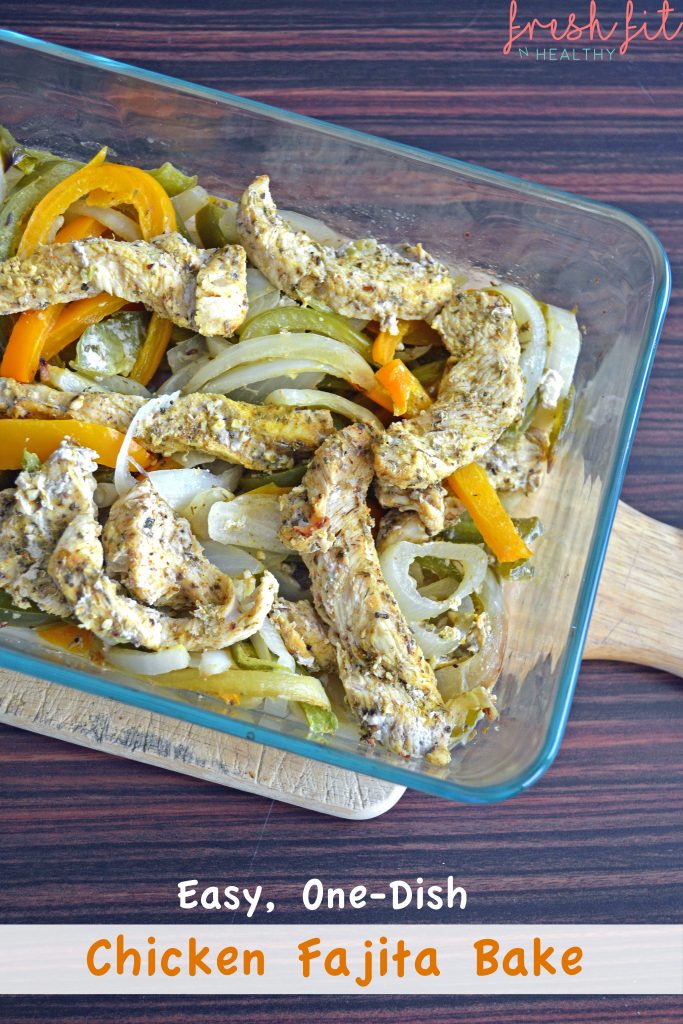 Ingredients
About 1 lb Chicken (either 3-4 breasts or package of tenderloins)
2 Bell Peppers
1 large Onion
1-2 tbsp Olive Oil
1 tbsp Chili Powder
1 tsp Paprika and Cumin
¼ tsp: Garlic Powder, Onion Powder, Dried Oregano, Sea Salt
**Can just use 1-2 tbsp Taco Seasoning from packet instead of all seasonings above
Instructions
In a bowl, combine all the ingredients for the taco seasoning.
Preheat your oven to 400 F.
Place thinly sliced onions and peppers in dish.
Slice the chicken breasts into thin slices (if not using tenderloins), and place in a baking dish.
Drizzle olive oil on top and then sprinkle the taco seasoning
Place in the oven and cook for 20-25 minutes, depending on thickness of chicken.
Serve with guacamole or your favorite salsa, cheese, tomatoes, or anything else desired, in warmed tortillas.