I mentioned in my Spicy Pumped Up Hummus post that I had a little something special coming in preparation for spring break..
Well with Spring Break just around the corner, and at least for me, that means being on a cruise in a bathing suit basically 24-7!
And even though I'm not needing to "lose weight" or anything, I know I want to be as healthy and fit as I can..and I'm sure you all do too!
So I decided to create a sample 1-month calendar of workouts for you as we approach spring break (mines March 1st!)..
but it doesn't stop there! I have also included a page of fitness tips and example exercises..a page of healthy living tips..along with a page of healthy food options!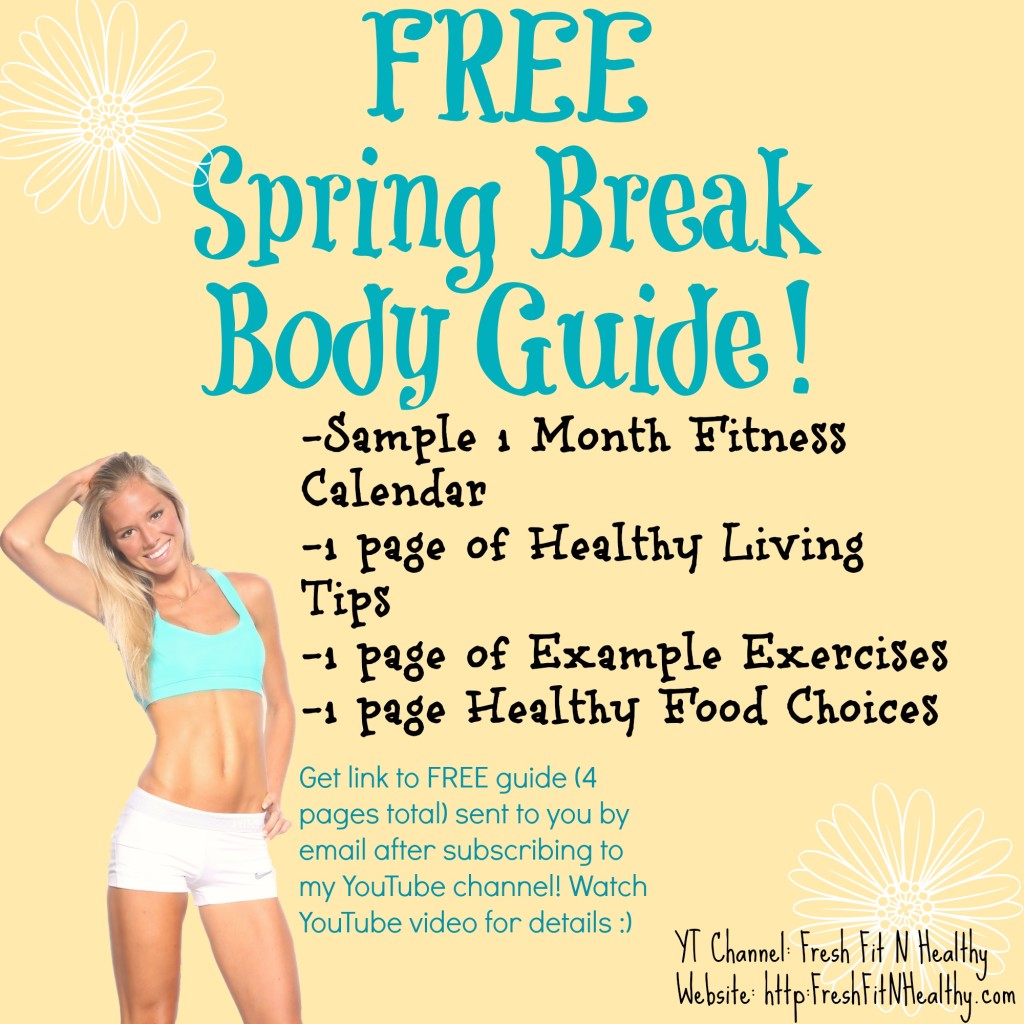 I'll also be posting motivational quotes, workouts I do, and food I eat throughout the month over on my instagram account! So if you aren't following me, head on over to @FreshFitNHealthy on instagram
🙂
Who is ready to get SPRING BREAK READY?! (Or just work off all those winter sweets we've been eating from the lingering holidays?haha)
You're thinking, there must be a catch..all of this for free?!
YEP! All I'm asking is that you subscribe to my YouTube channel..and then comment on the SB Plan video with your email address and I will send it to you!
Head on over to my YouTube channel to subscribe and get the Spring Break Plan emailed to you!!