Looking for a healthier alcoholic drink for 4th of July? This delicious, festive, yet healthy watermelon cocktail is perfect for any occasion!
This is it.
And just TWO OR THREE ingredients. Crazy huh?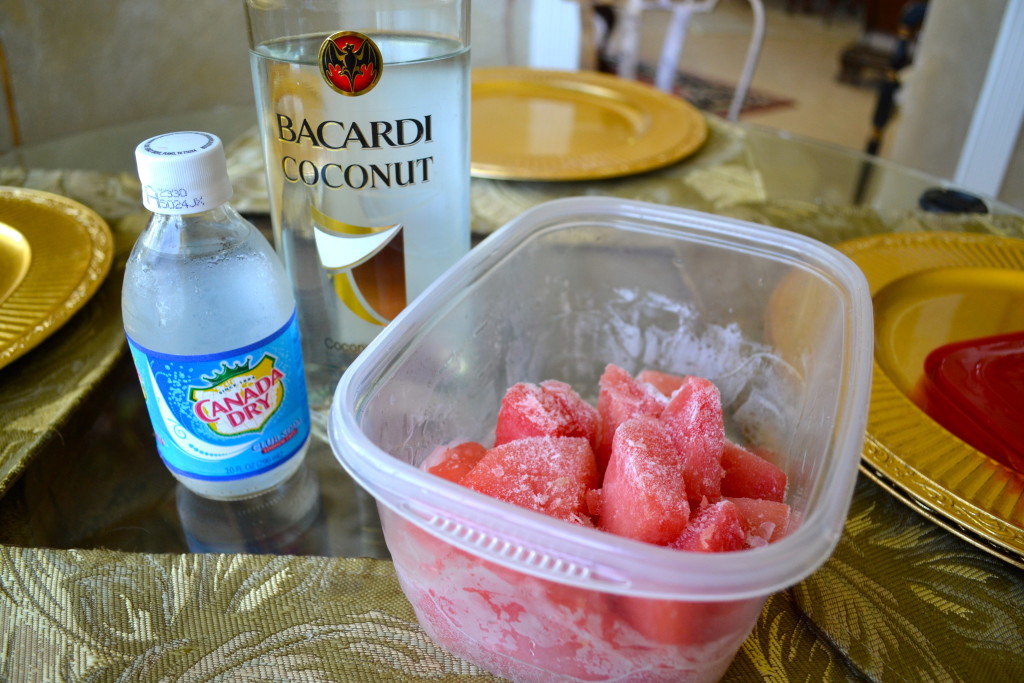 I'm telling you, not one person I have made this for has been disappointed.
It started back last summer when I had leftover watermelon..and decided to freeze it.
The rest was history.
As you saw last 4th of July with this more complicated version of what I'm sharing today.
One thing I've realized as I looked back at this recipe..I called it a margarita..and it's made of rum/vodka..
Amateur? I think so. oops. But in my defense, I was only 21 and had just started drinking.. I didn't get the fact that certain names meant certain kinds of liquor..
ANYWAYS. hence why I made sure this one was called a cocktail and not margarita again..even though, I don't know if that's the correct name either to be honest. OH WELL. ITS GOOD. That's all that matters.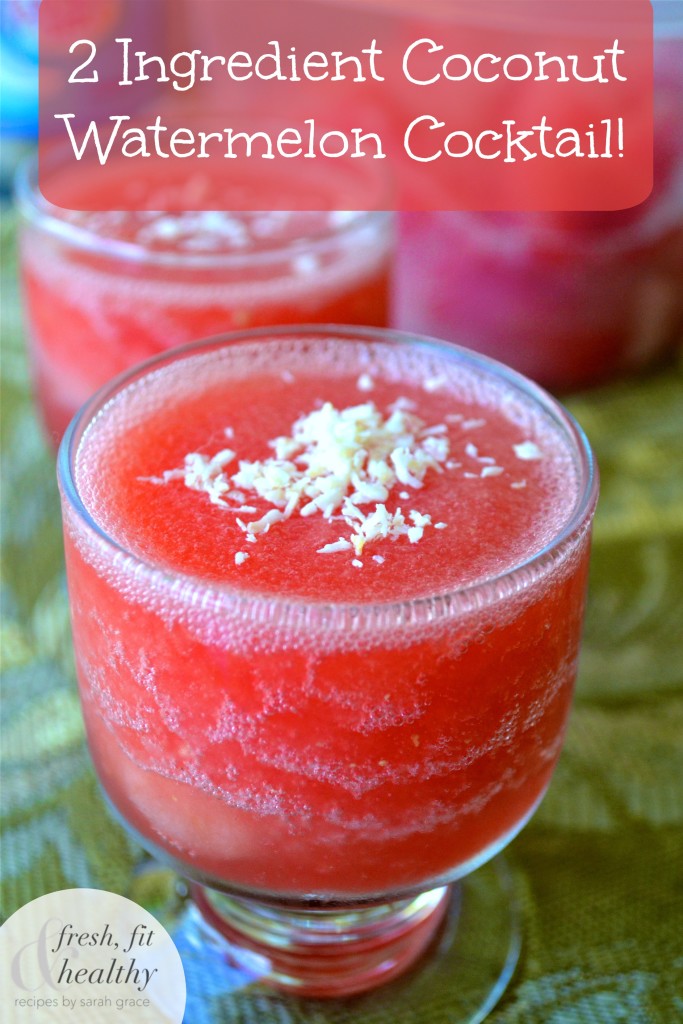 Hydrating and dehydrating at the same time? Is that possible?
Well, if you're going to drink, this is at least kinda healthier than typical frozen drinks.
Yet so delicious.
K.I.S.S. at it's best. (Keep It Simple Silly)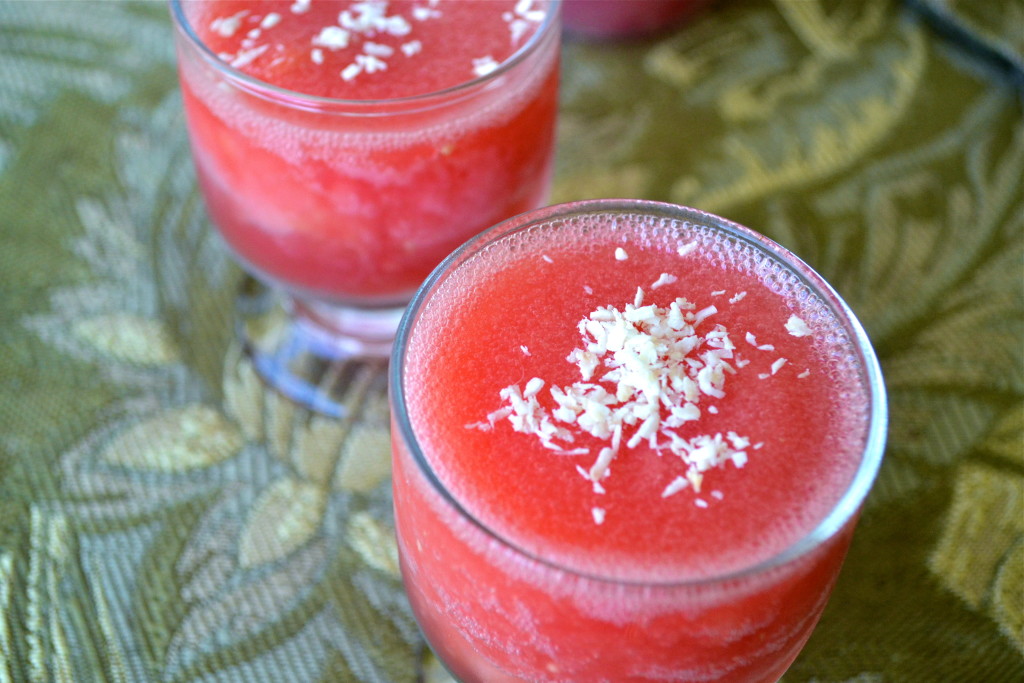 So fun, so delicious, and so ~festive~ for the 4th. But don't let it stop you at that one day. Once you make this once, there's no turning back.
Hope you enjoy this fruity, frozen cocktail!
And for fun, you can watch this video at minute 5:15 to see me making it 🙂

Have a Happy 4th of July Weekend! What are YOU doing??

Frozen Coconut Watermelon Cocktail~
Ingredients
Chunks of Frozen Watermelon
Bacardi Coconut Rum
Optional: Soda Water/Coconut Water to make it less strong
Instructions
I fill my blender ½ full of watermelon chunks, and then pour bacardi to cover about ¼-1/2 of the watermelon (this is where you add the coconut water to dilute if wanted!)
Blend and enjoy!
Top with coconut if desired 🙂