Back from my sissy's wedding! Oh my, I can't express the joy and happiness I felt the entire weekend for both her and her new husband. But happiness and joy means I need to bring you all a yummy holiday recipe, since the holidays always make me happy!
Ever since  I bought my first gingerbread latte at Starbucks, I fell in love with the taste.
And then I realized molasses and ginger are just two flavors I really like, and the rest was history. Molasses as my morning coffee's sweetener, and my homemade gingerbread latte, gingerbread frozen yogurt, caramel pumpkin gingerbread bars, gingerbread mugcake, sweet potato gingerbread cookie dough dip, and paleo gingerbread cookies were created. Mmmm. I just couldn't get enough of the flavor, as you can tell.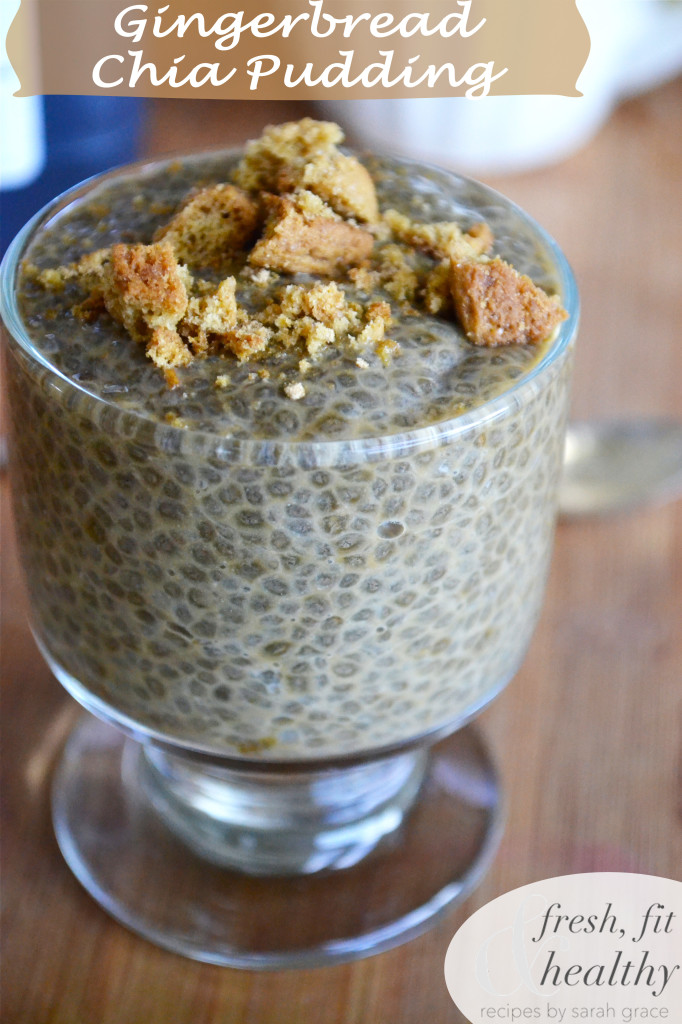 Well, winter is back and it's time to make more gingerbread goodies <3, like these recent 25 calorie gingerbread protein cookies too!
Add those or my paleo gingerbread cookies (recipe here) crumbled on top of this, and you really have a little taste of holiday heaven.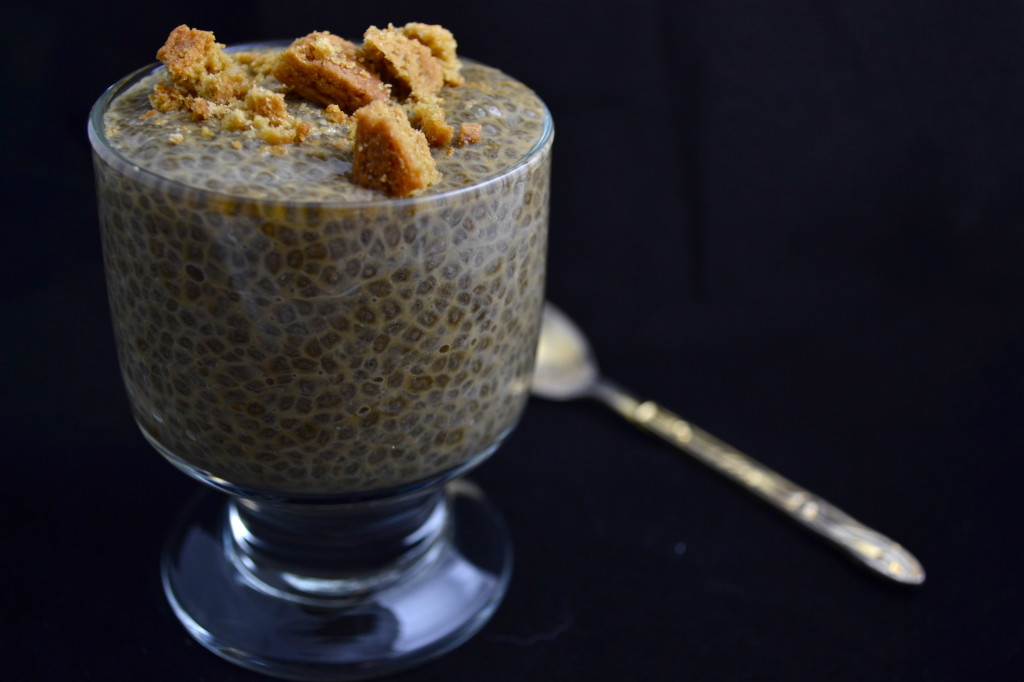 See, chia seed pudding is such a deLIGHTful, refreshing dessert (or breakfast!). It is so healthy, that like I suggested, it can even be eaten for breakfast. Yet is still a satisfying and sinlessly delicious dessert. Perfect for keeping those holiday pounds down.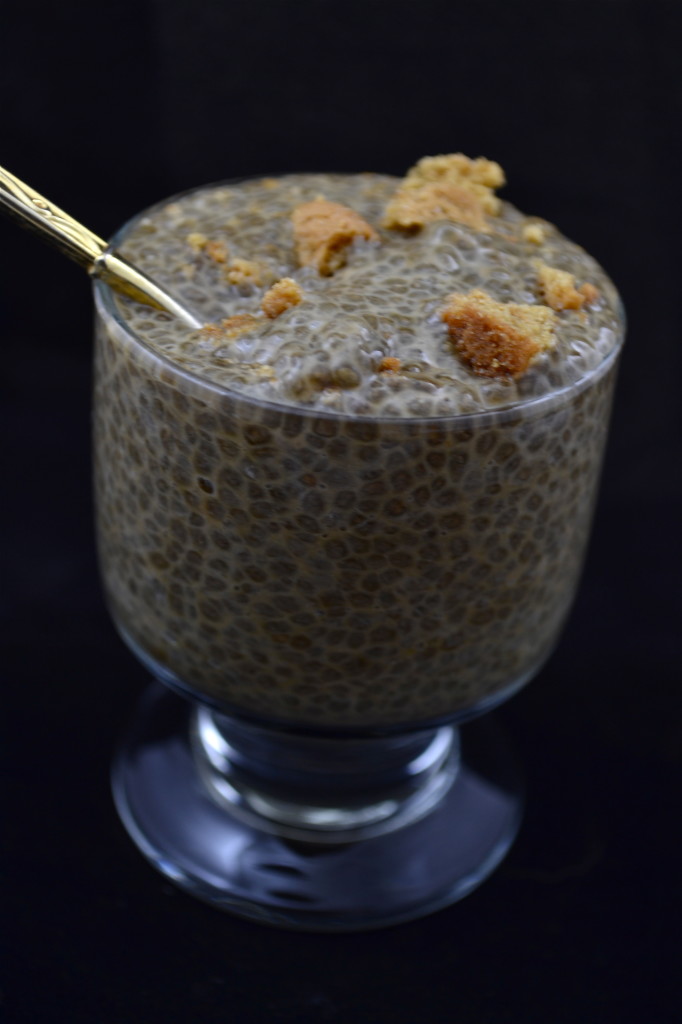 What better type of dessert than one that will keep that bikini figure..even in winter when you don't need it?
Mmmm. Ginger. Molasses. And those little superfood seeds.
Until next time
Xo, Sarah Grace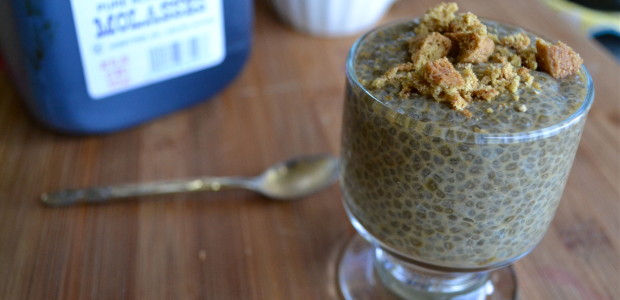 Ingredients
¼ cup Chia Seeds
1 cup Unsweetened Almond Milk
2 tablespoons Molasses
¼ teaspoon Ground Ginger
½ teaspoon Cinnamon
Dash of Sea Salt
More Sweetener as needed for taste
Optional: my homemade paleo gingerbread cookies, chopped (see recipe here)
Instructions
Combine all ingredients in a mason jar and shake until thoroughly mixed.
Refrigerate for at least 5 hours, best if overnight.
May need to shake every once in awhile to make sure chia seeds do not clump at bottom.
Add homemade paleo gingerbread cookies for more sweetness and flavor with rest of ingredients if desired.