Guess what Monday is?!
Cinco De Mayo!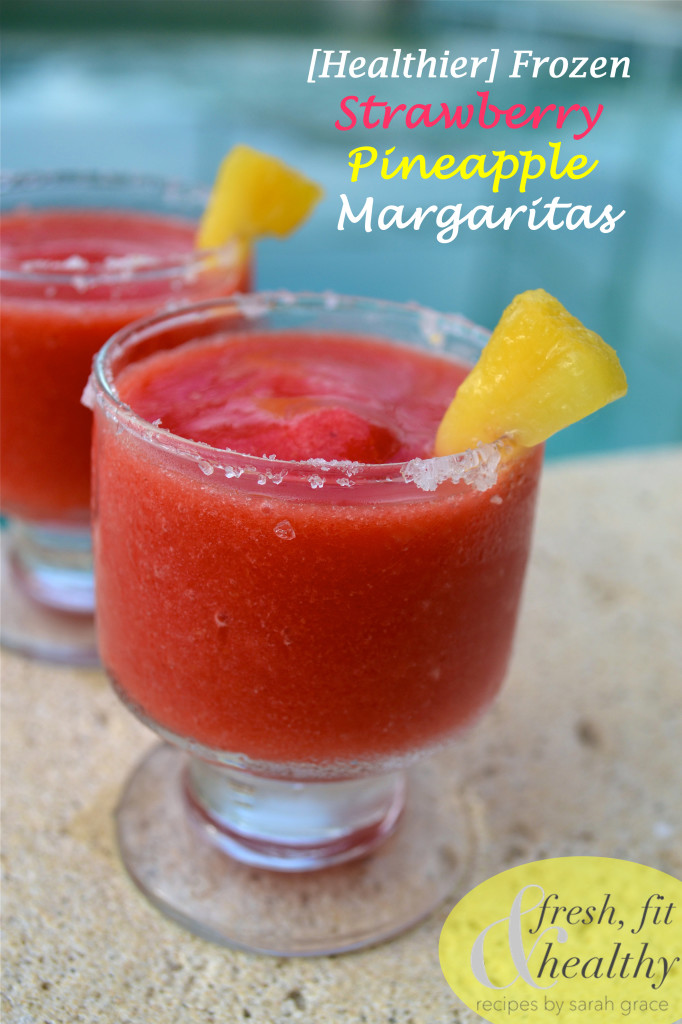 Since this is the first year of being 21 on May 5th, I decided I would make a healthier margarita recipe for you all to enjoy on Monday.
Using whole, real fruit instead of that concentrate stuff. Real fruit juice. And..well you can't really get around the liquor part 🙂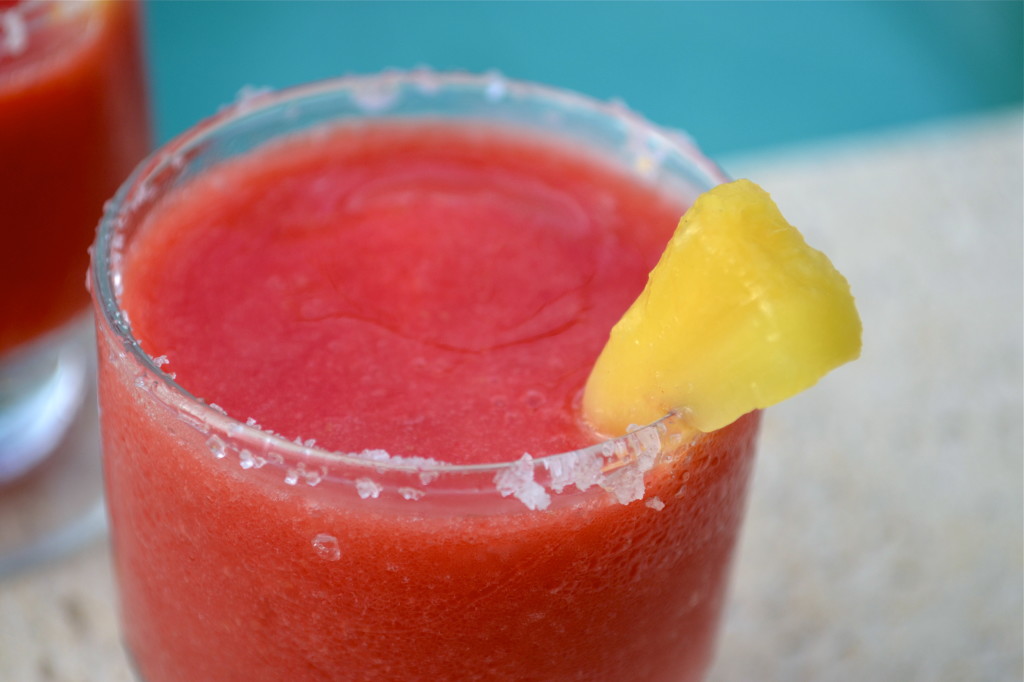 But it's still healthier than what you would typically order out, and is certainly less sugar!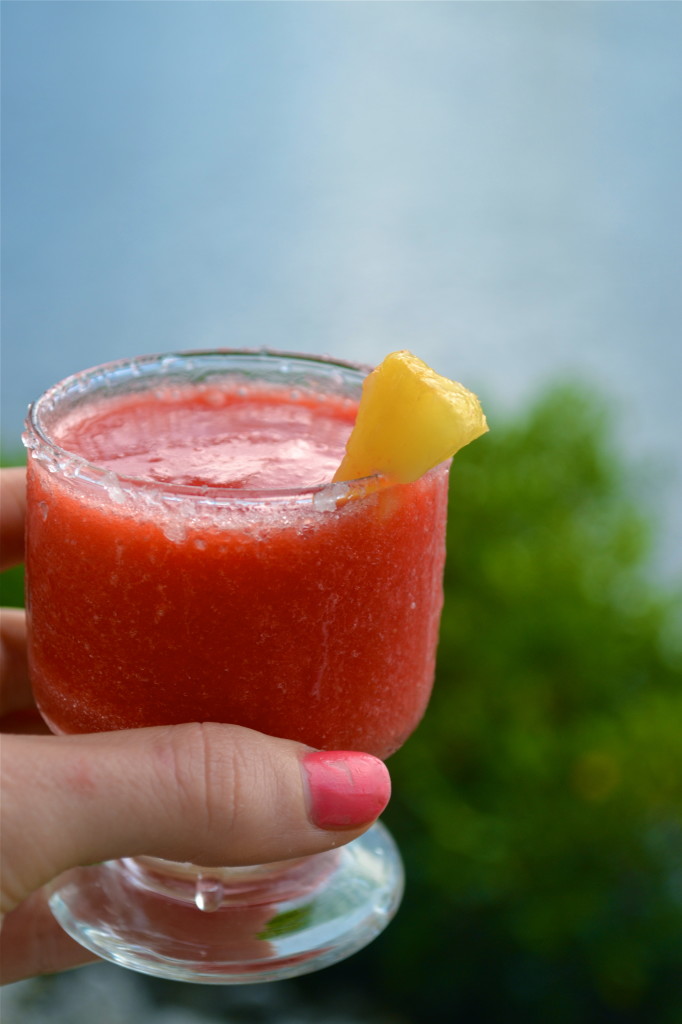 Personally, I never have celebrated this day believe it or not. But this year we're celebrating one of my good friend's 21st birthday, so I'll be out in the sun soaking up the rays these next two days down onhealthy prevacid here in sunny southwest Florida. Have a great weekend!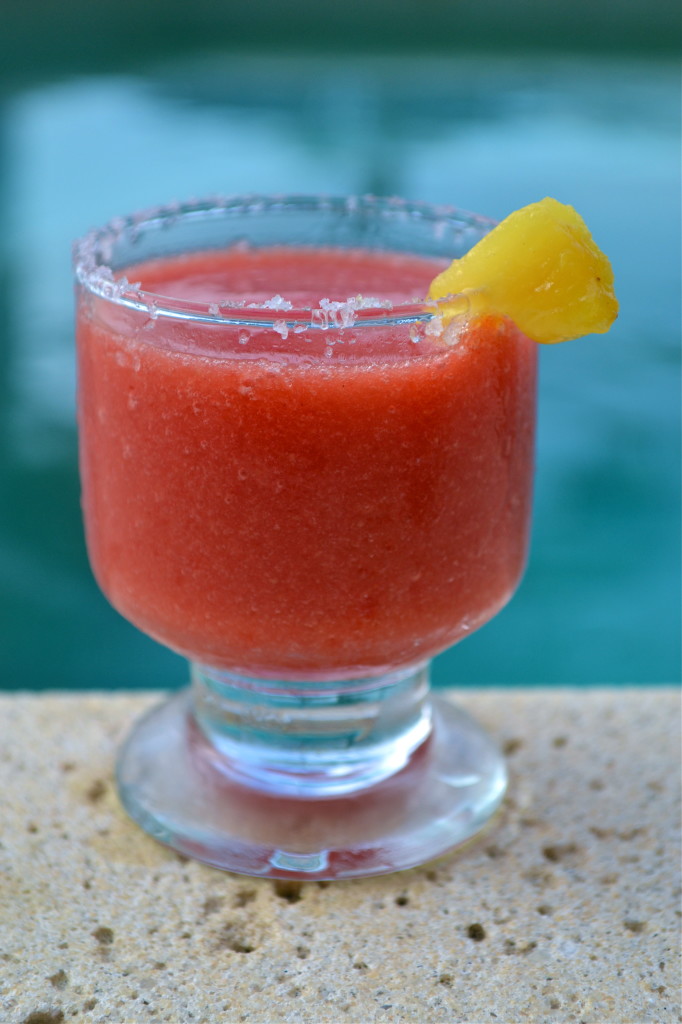 Do you celebrate Cinco De Mayo? Do you like seeing drinks like this on here? What is something you would like to see more of??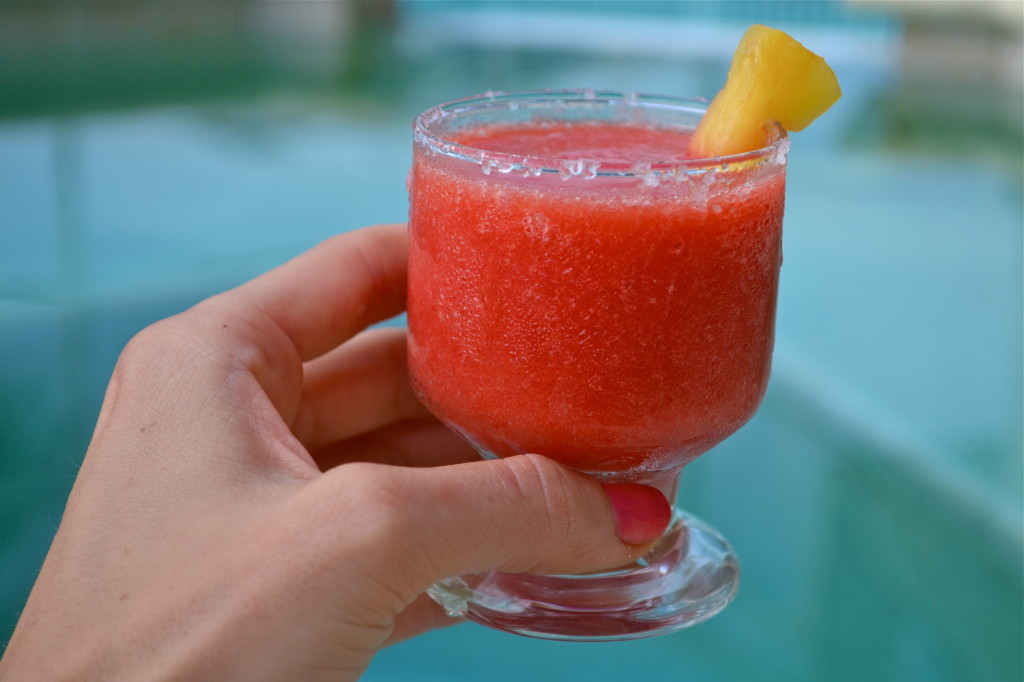 xoxo, Sarah Grace

Rating 4.0 from 2 reviews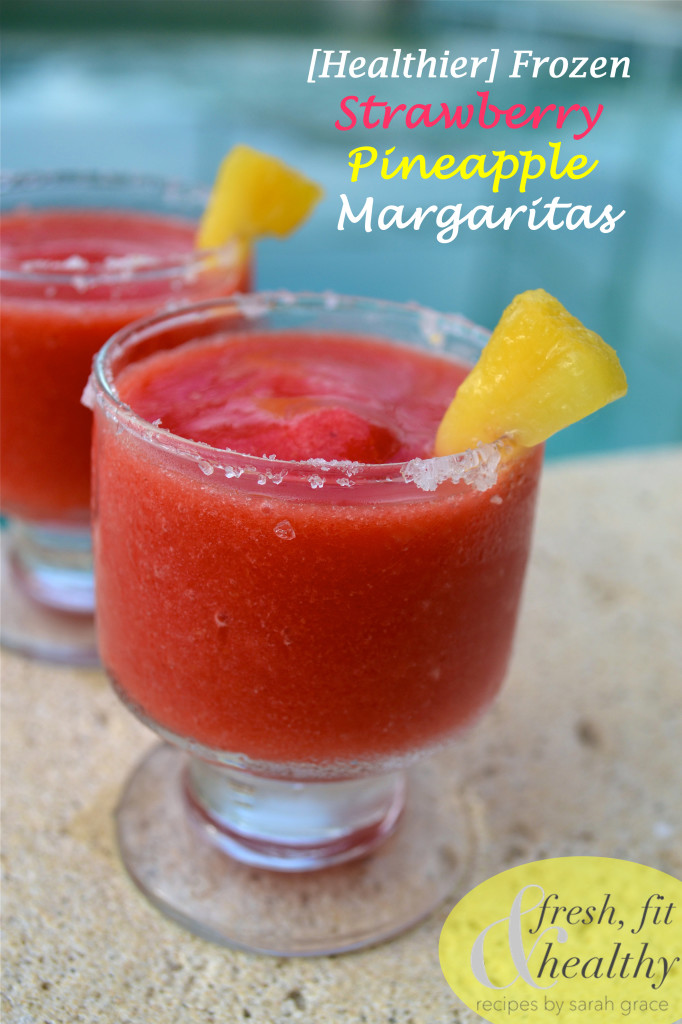 Ingredients
1 cup frozen Pineapple
1 cup frozen Strawberries
¼ cup fresh Lime Juice
¼ cup Fresh Pineapple Juice (or other fruit juice)
½ cup Tequila
¼ cup Grand Mariner
1 cup of Ice
Optional: 2 tablespoons of Agave to sweeten (I used BetterBodyFoods)
Instructions
Add ingredients to a blender and blend until smoother and thoroughly mixed.
Garnish glass with salt or sugar rims, fresh pineapple slice or lime wedges.
Makes 1 large or two small drinks