a rich yet healthy brownie recipe, that is packed with protein to satisfy that sweet tooth and keep your tummy full. Both gluten free and dairy free as well.
We're continuing this whole month of chocolate over here on Fresh Fit N Healthy!
First off though, I'm so happy after getting so much positive feedback through comments and emails about this very different post on being single I shared this past weekend. If you follow me on instagram, you know I love sharing things other than recipes, like inspirational quotes, and nutrition and life tips I learn through my own journey as well. So I'm happy to know you all appreciate it over here too.
But back to what you came for…now that we all know the benefits (and some fun facts) of chocolate through this post, we don't have to feel guilty in indulging in all these delicious recipes, like my Double Chocolate Chip Chia Pudding, or the latest over here, the no bake high protein brownie cookies.
And now, since you all loved the no bake brownie cookies so much, I decided to make a high protein brownie recipe as well that is baked and DELICIOUS!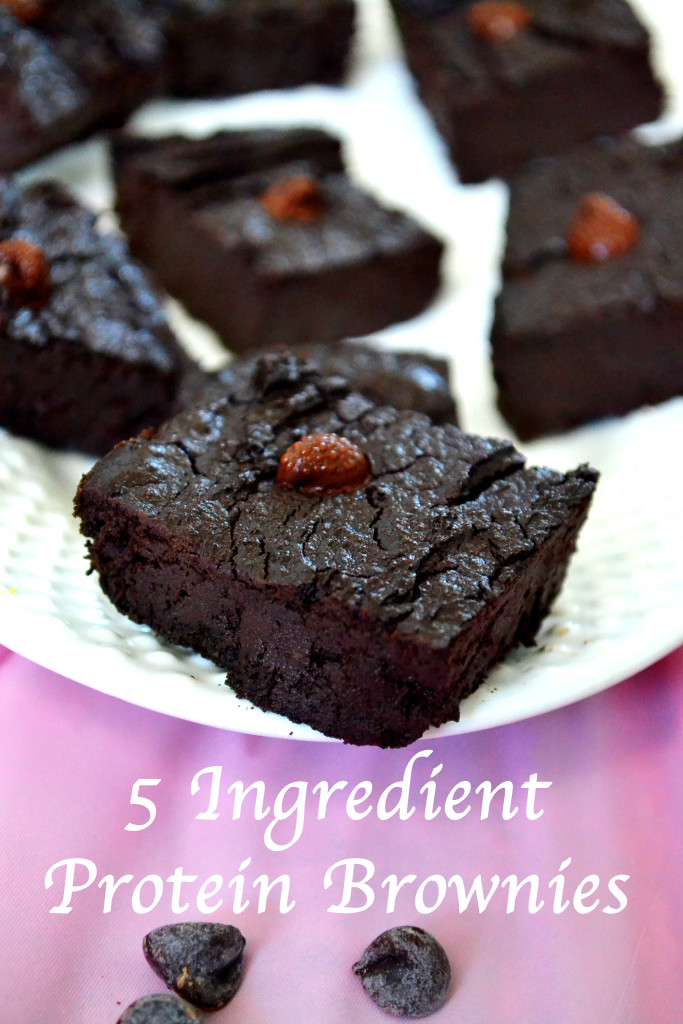 Mmm mmm mmm. Boy are they tasty. And the best part about it is that you can use it as a yummy, protein packed, midday snack…or dessert!
With being made of such clean, healthy ingredients…it can be perfect for any time of the day!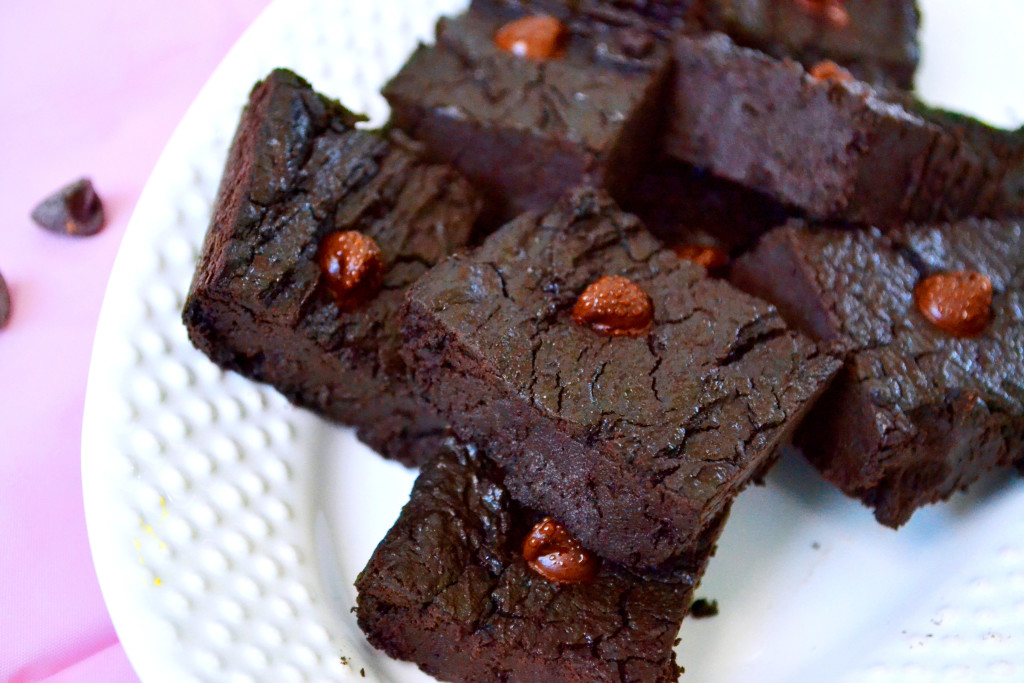 Yet it's satisfying and rich enough to satisfy that dessert tooth too 🙂
I hope you all enjoy and have a lovely day!
xo, Sarah Grace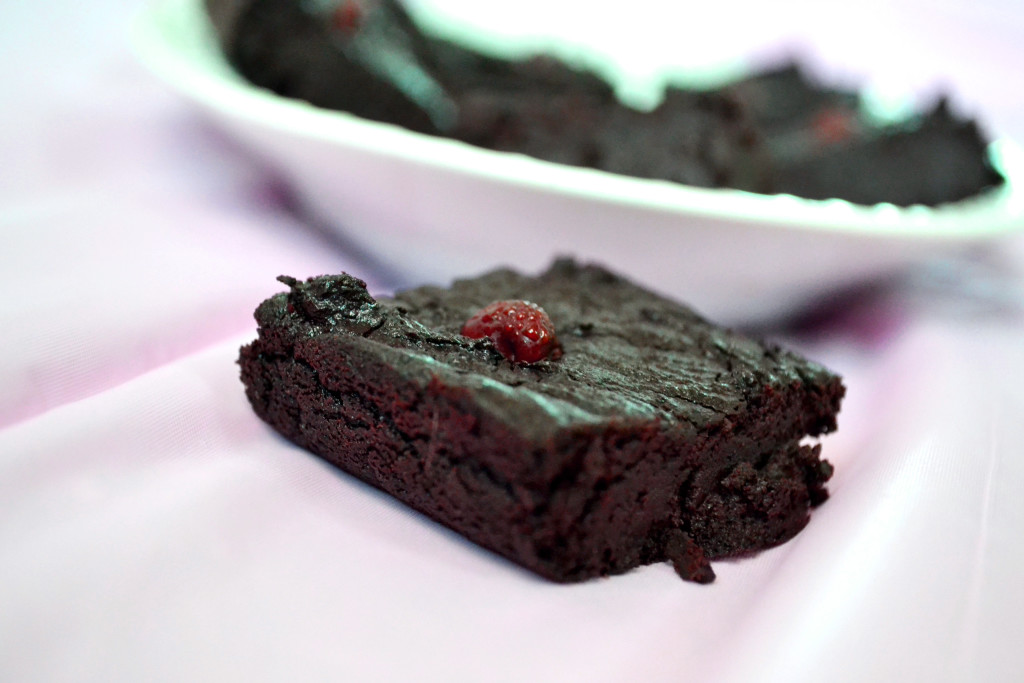 ps: many thoughts lately on the direction of this blog to come, as I begin preparing to enter the professional world as a true dietitian 🙂 Can't wait to share with you all!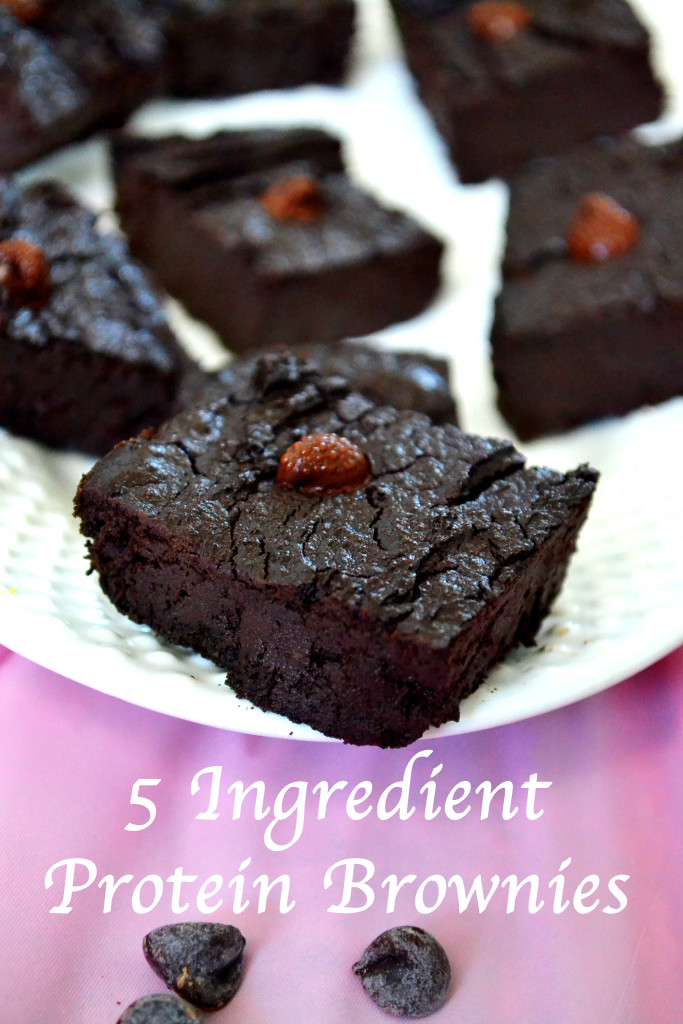 Ingredients
2 scoops Vegan Protein Powder ***
½ cup Unsweetened Cocoa (I used dark cocoa for a really rich taste)
¾ cup Apple Sauce
½ cup Almond Milk
4 heaping tbsp Natural Peanut Butter
Dash of Sea Salt and Vanilla Extract
**Add honey to taste depending on sweetness of protein powder
optional: chocolate chips as desired!
Instructions
Combine all ingredients together until thoroughly mixed.
Pour into a glass 8x8 pan sprayed with nonstick spray.
Bake at 350 degrees until done, about 20-25 minutes. (but all protein powder will bake differently)
Notes
*** DONT USE WHEY. This will lead to a dry protduct. I used Try About Time's vegan chocolate protein powder. You can buy it
HERE
for 25% off with the code fff1