Chocolate Chip Cookies. Who can say no to them?
Actually I have to admit I like the dough much better than the cookie..but with these gooey, half baked cookies..it's a win win!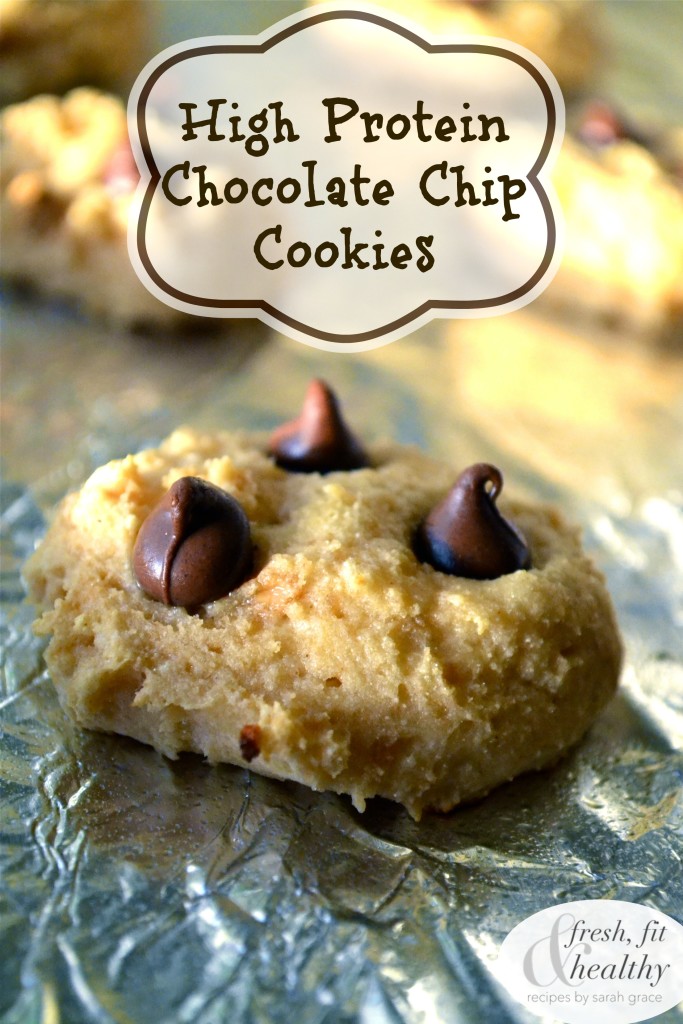 I have been LOVING baking with this Quest Nutrition protein powder.. it just..bakes so moist compared to others!
Every time I bake with normal whey protein..things just come out SO DRY. But not with this!
High protein, and only about 50 calories per cookie?! I'm talkin 5g protein in just 50 calories! YES, just YES.
Because we all know we can't just have ONE.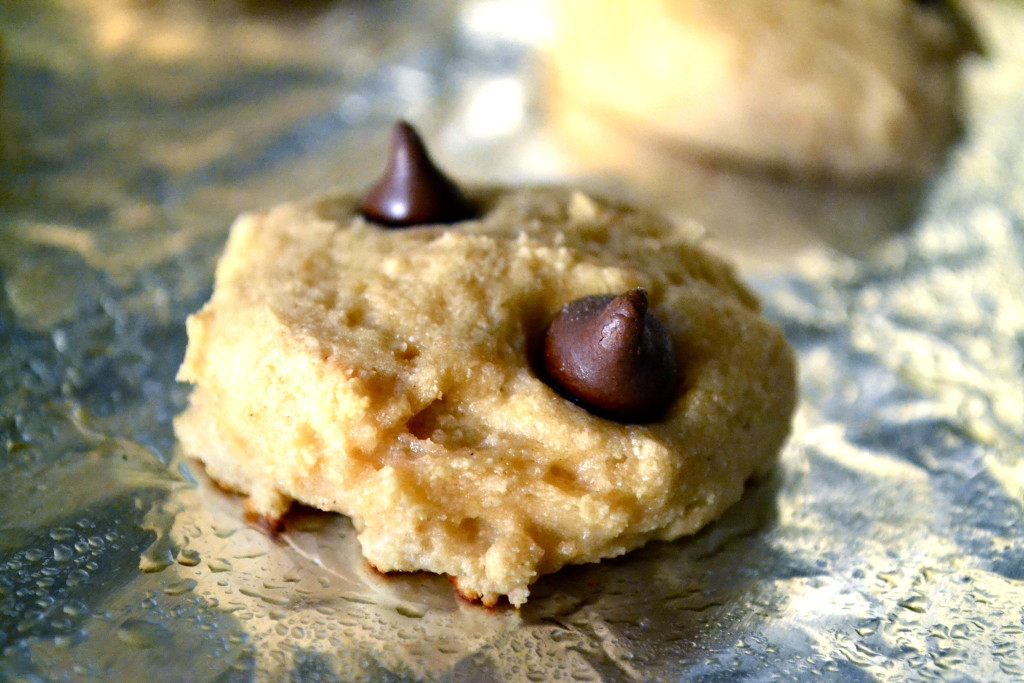 What is YOUR favorite cookie?!
Rating 5.0 from 3 reviews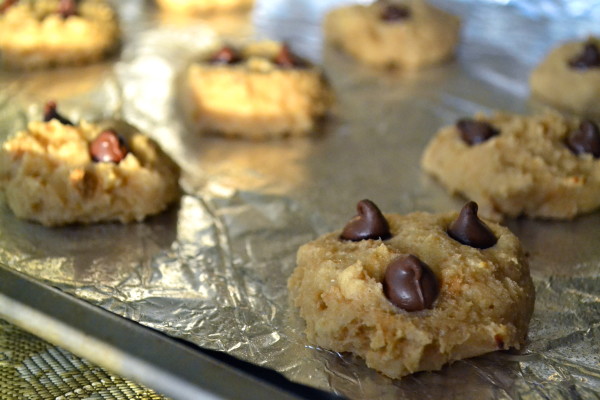 Ingredients
2 scoops Quest Vanilla Protein***
2 tbsp Coconut Flour
½ cup Unsweetened Applesauce
2 tbsp Peanut Butter or other nut butter
1 tsp Baking Powder
Dash of Vanilla Extract and Sea Salt
Chocolate Chips, as much as desired!
Instructions
Preheat oven to 350 degrees.
Blend all ingredients except chips
Scoop out by heaping tablespoons
Bake on cookie tray sprayed with nonstick spray for 5 minutes
YES, it will look undercooked and gooey, that's how you want them!
Allow to cool and store in fridge or freezer.