The delicious taste of banana bread, in a gluten-free, high protein, single serving form that makes a delicious breakfast for one!
The taste and smell of banana bread. One that will NEVER get old.
Don't worry, this recipe was made BEFORE I began my 1 week sugar detox…so I didn't cheat by eating it 🙂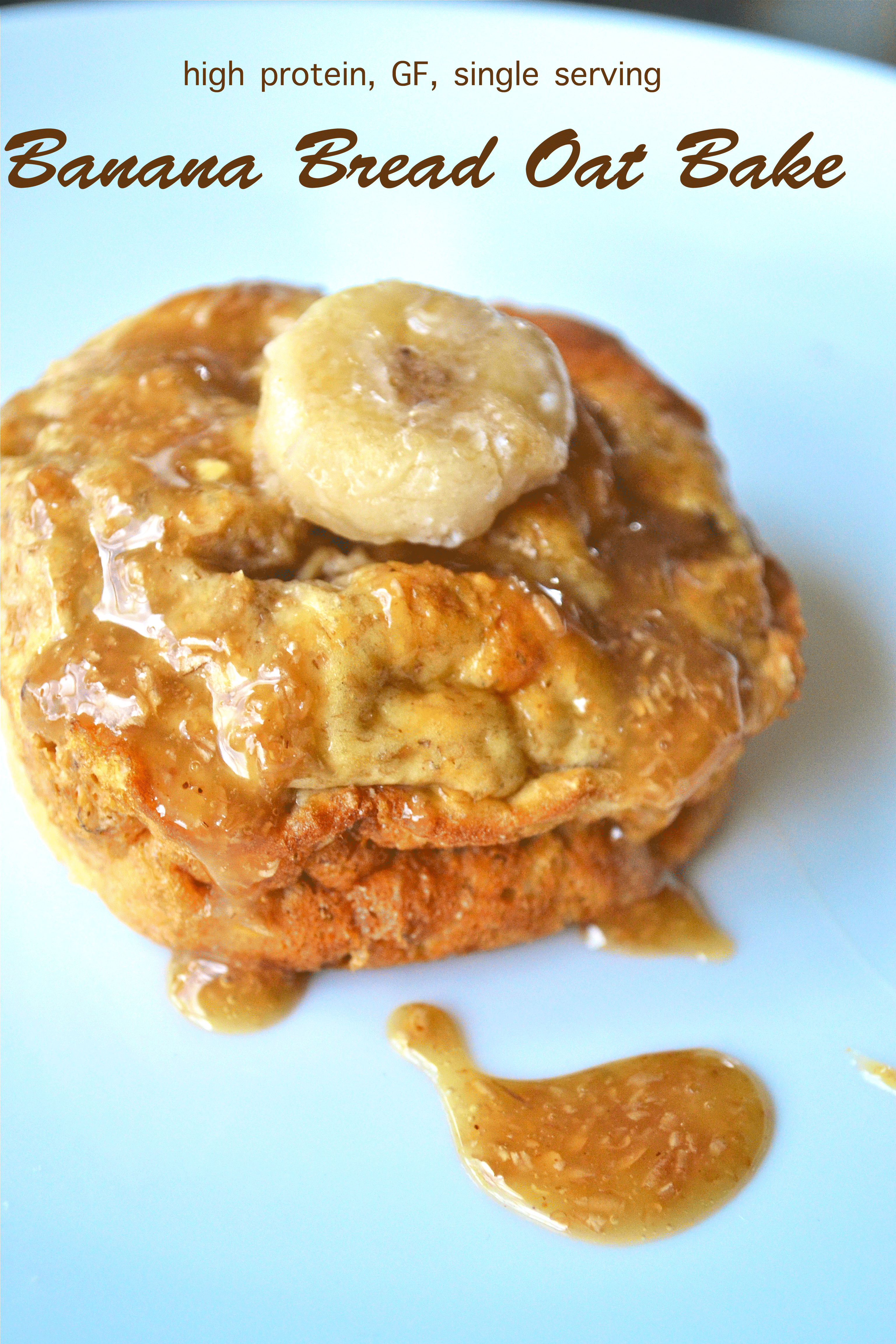 If there is one reason to wake up in the morning, this it IT.
So simple. Perfect for one. Or hey, double it for two (or one hungry tummy)!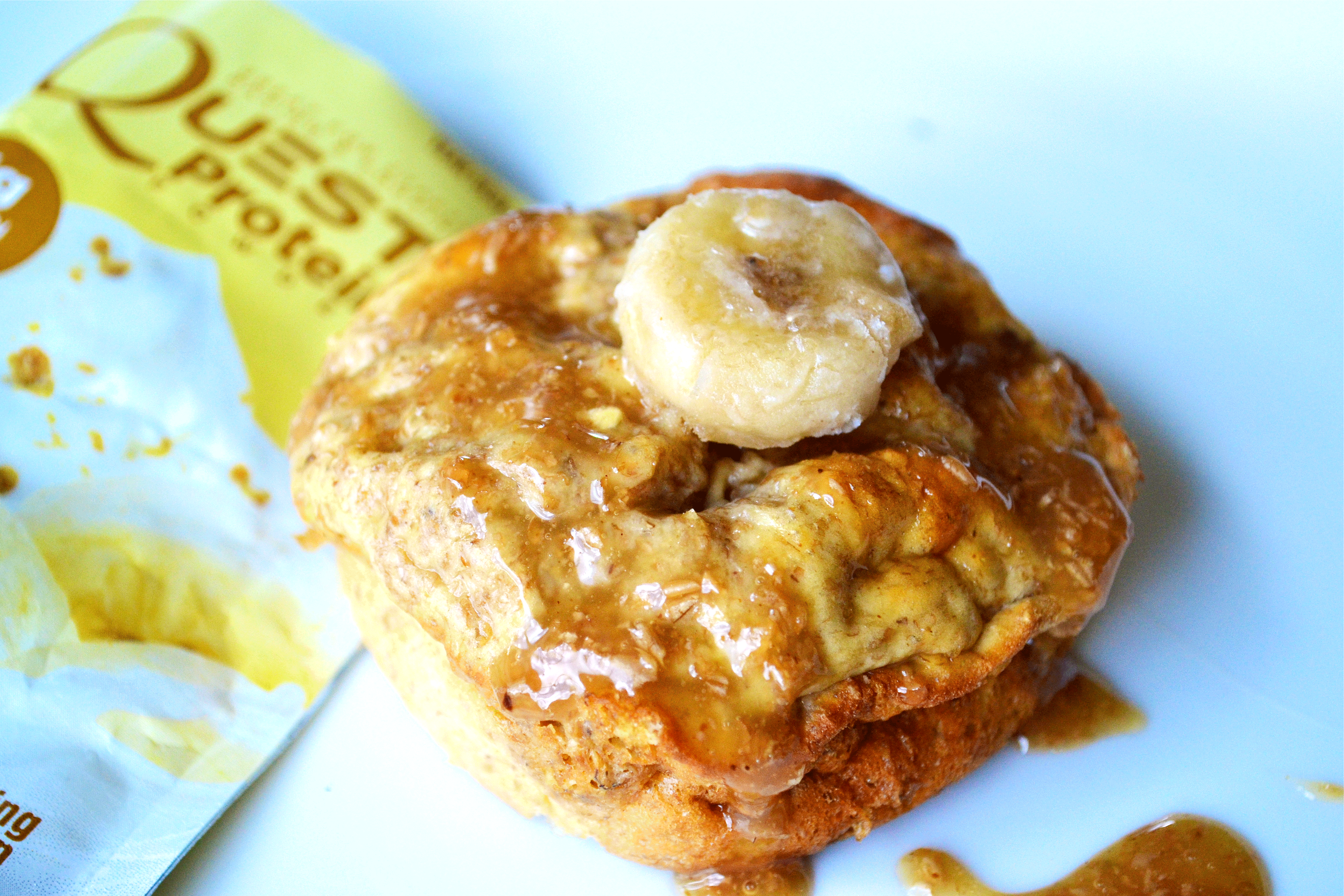 I have been LOVING to add protein to my morning oats, as I need some good protein in me to start my day…so I thought, why not do the same,but bake it?!
Protein banana bread for one please!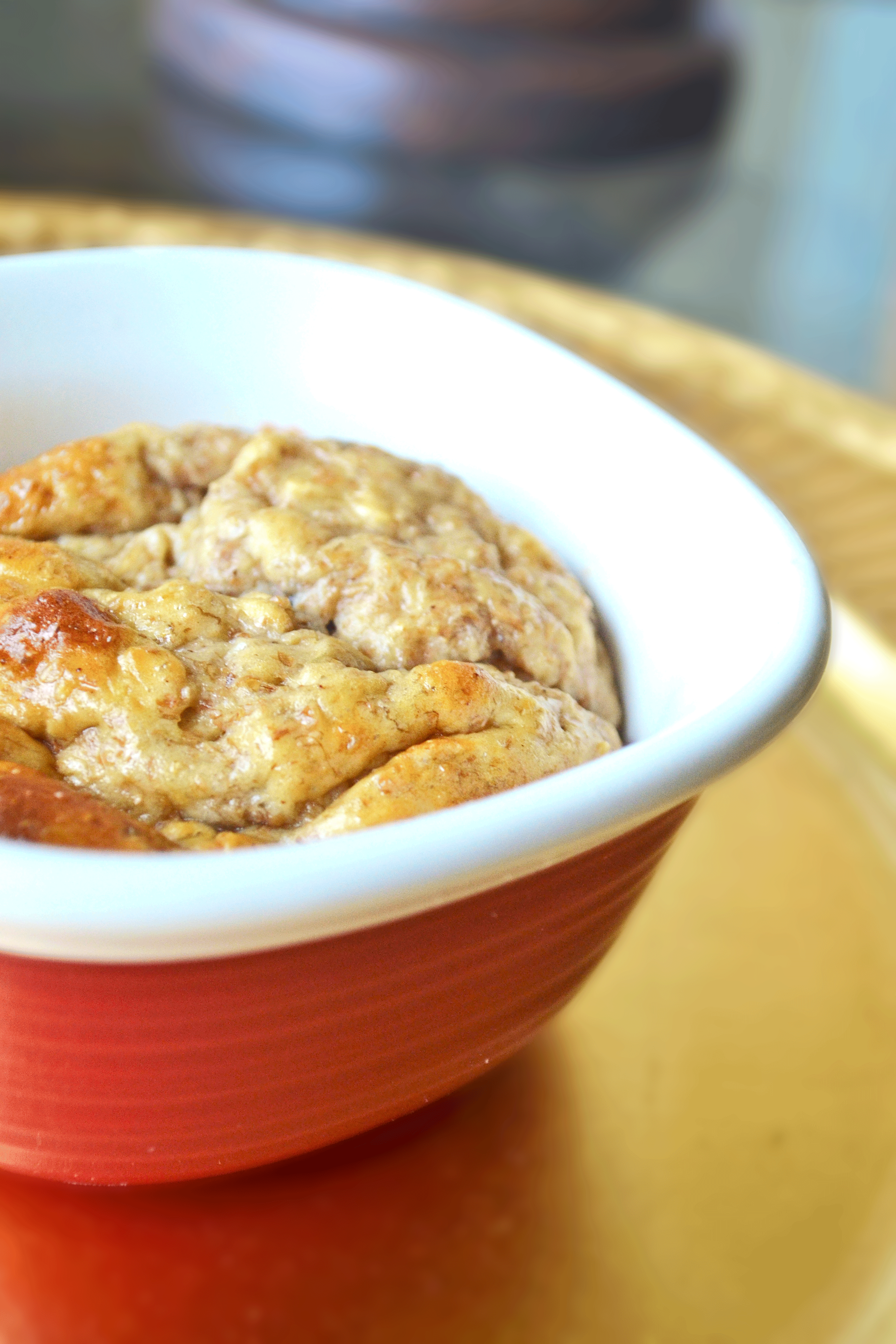 What's YOUR favorite home-baked bread flavor?! (I have to cheat on my banana bread and say mines pumpkin, but this is a close second!)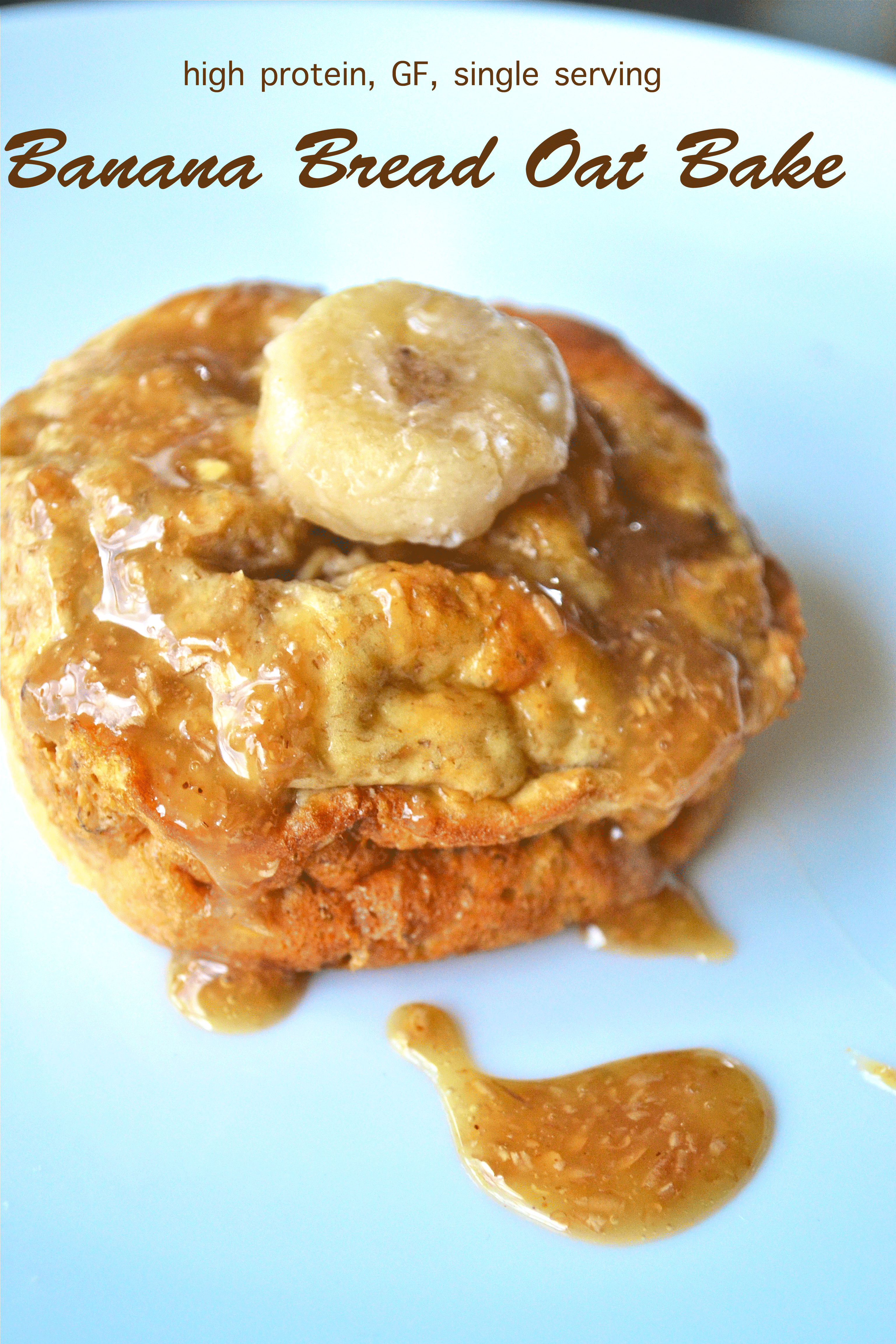 Ingredients
4 Tbsp Quest Nutrition Banana Protein Powder*
4 Tbsp Rolled Oats
½ large, very ripe Banana, mashed (or 1 small)
3 Tbsp Egg Whites (or 1 Egg)
3 Tbsp Almond Milk
1 Tbsp Liquid Sweetener (I used low sugar syrup)
1-3 tsp Almond/Peanut Butter (more the better!)
Dash of each: vanilla extract, cinnamon, sea salt, baking powder
Other add ins: nuts, dried fruit, coconut
Instructions
Preheat oven to 350 degrees.
Combine all ingredients together in bowl.
Spray ramekin with nonstick spray and pour batter in.
Bake in oven until done, about 20 minutes.
Option #2: Cook in microwave for 45 seconds in mug sprayed with nonstick spray (this option doesn't come out with AS good of results, but still yummy!)
Notes
Quest protein is 60% whey, 40% casein. If you substitute other proteins in place of this, be careful as it may affect end results. Don't sub in all whey, as that will lead to a dry product!