You've seen it before, but do you know how to make chia pudding yourself? Use this "how to make chia pudding" formula to create your own favorite flavors!
I had to laugh the other day, as I thought of just how many different flavored recipe posts I've seen out there lately for chia seed pudding. Clearly it's a hot topic and a recipe people love to make! But what if you want to make it, but use the flavors you already have on hand, or simply love the most? This is why I decided to bring you a How To Make Chia Pudding post today, as I show you the base formula with many different flavor options to make it your own!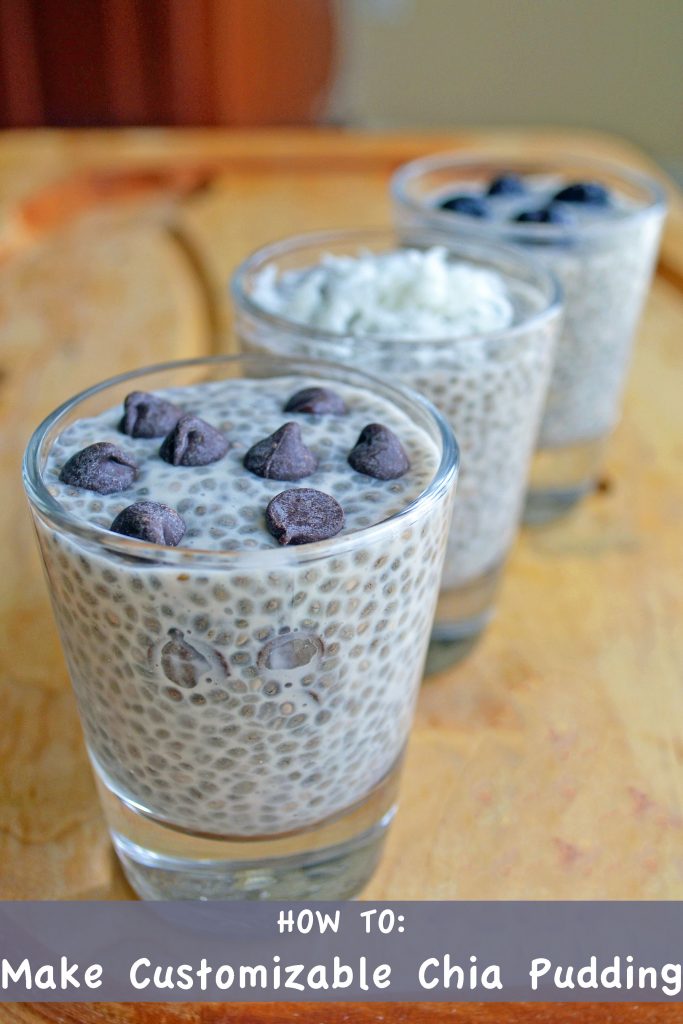 This month's Recipe Redux theme was:
Start unpacking your favorite vacation memories. Think about a trip you took state-side or internationally and create a healthy recipe from an unforgettable meal you enjoyed. Or, create a recipe from a native ingredient you saw or tasted on your travels.
You may be wondering HOW this post topic aligns with this theme.
Well, I did travel a lot this summer. Some to pretty cool places. But this post is relating back to my travels back home to southwest Florida, where I completed a 4 week rotation for my dietetic internship with this Minnesota Twins MLB and MiLB teams!
So, even though this recipe post may not be very "cultured" or represent a cool place I traveled this summer, it does have a story!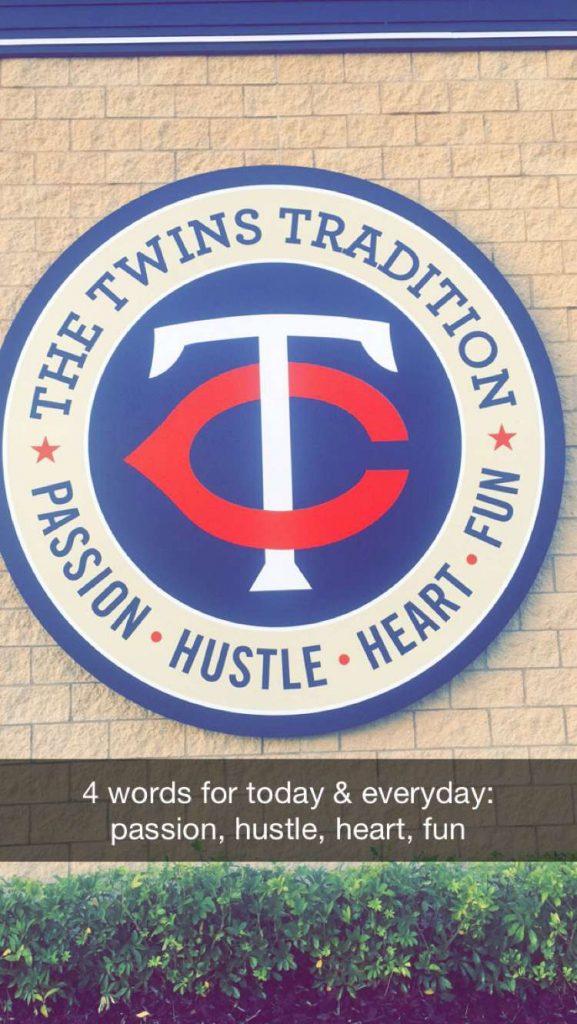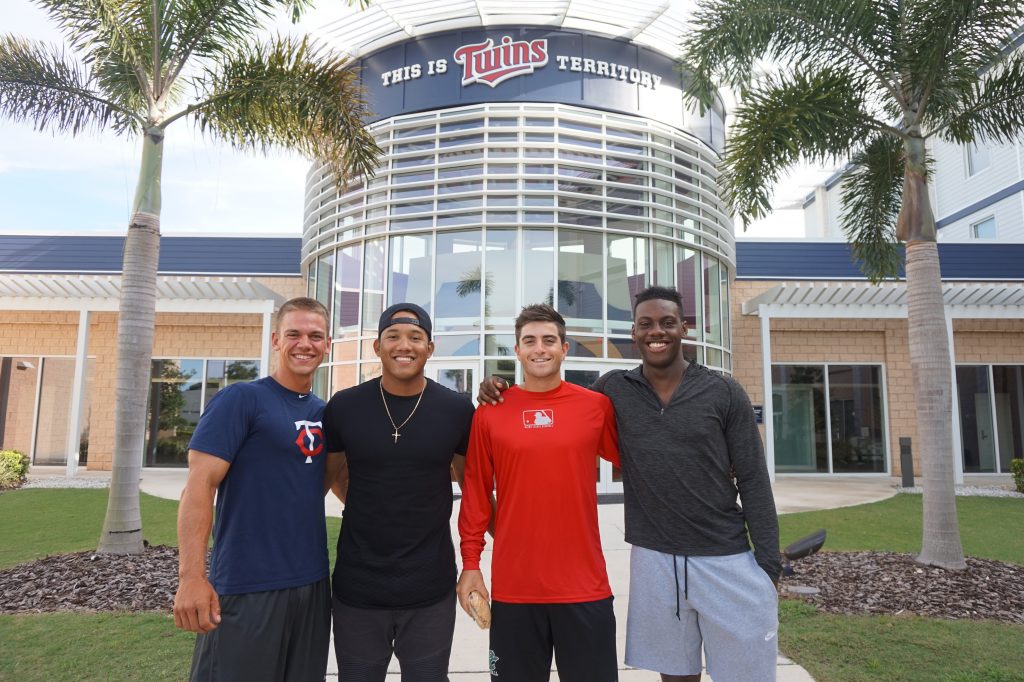 See, remember how I worked with these MN Twins baseball players this summer?
Well, there was one thing I found SO FUNNY. They LOVED chia pudding. The dietitian I interned under would make it for their "snack fridge", and they would RUN to it after a hot practice or game. They loved it, both the flavor and the hydration they got from the chia seeds!
I absolutely LOVE keeping a huge batch of plain chia pudding in the fridge at all times, and then ading ingredients as I pour single servings, depending on what I want that day! I thought it'd be great to share with you all this base formula and possible flavor additions, so that you can add YOUR OWN unique twist on it, depending on what flavor you're feeling that day or the ingredients you have on hand.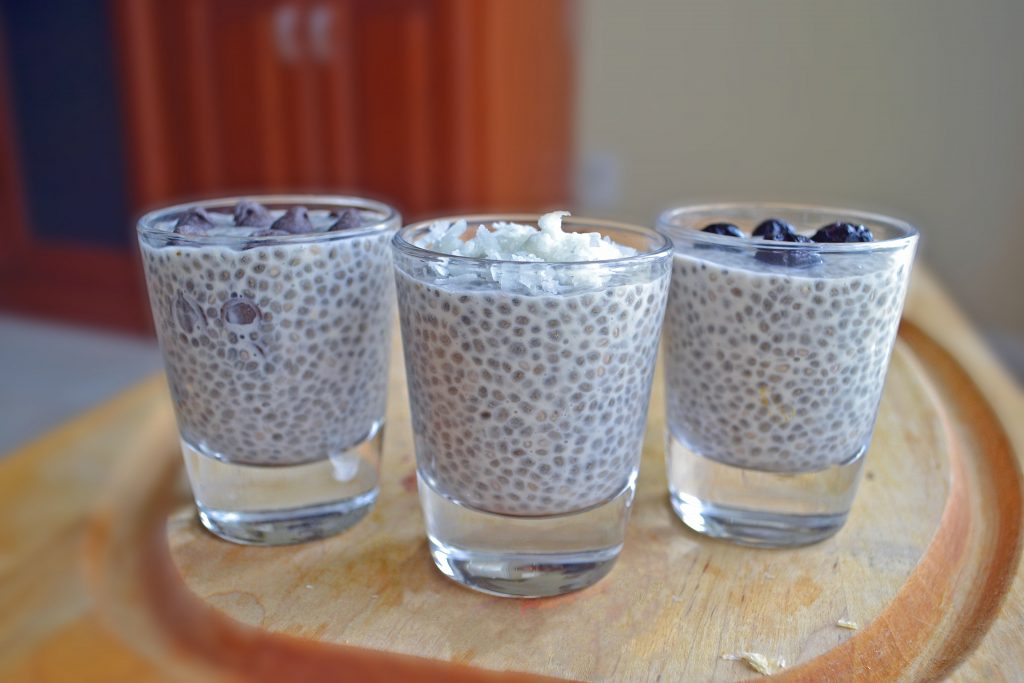 So now that you know WHY I'm sharing this post today, let's actually get to
How To Make Chia Pudding
Add your chia seeds, liquid of choice, sweetener, and optional vanilla extract to a large jar.
Shake shake shake! With the lid sealed tightly of course.
Refrigerate, shaking every 30 minutes for the first 2 hours to break up the chia MASS that tends to form.
Keep in fridge until wanting it, and then add your own flavors to individual helpings of it daily!
See it is SUPER simple as you just read these How To Make Chia Pudding steps, right?? And as you know, I've already given you a few flavor options by past recipes I've shared…like my , my , My , My , my , or my .
But see even more flavor option combinations at the very bottom of this post!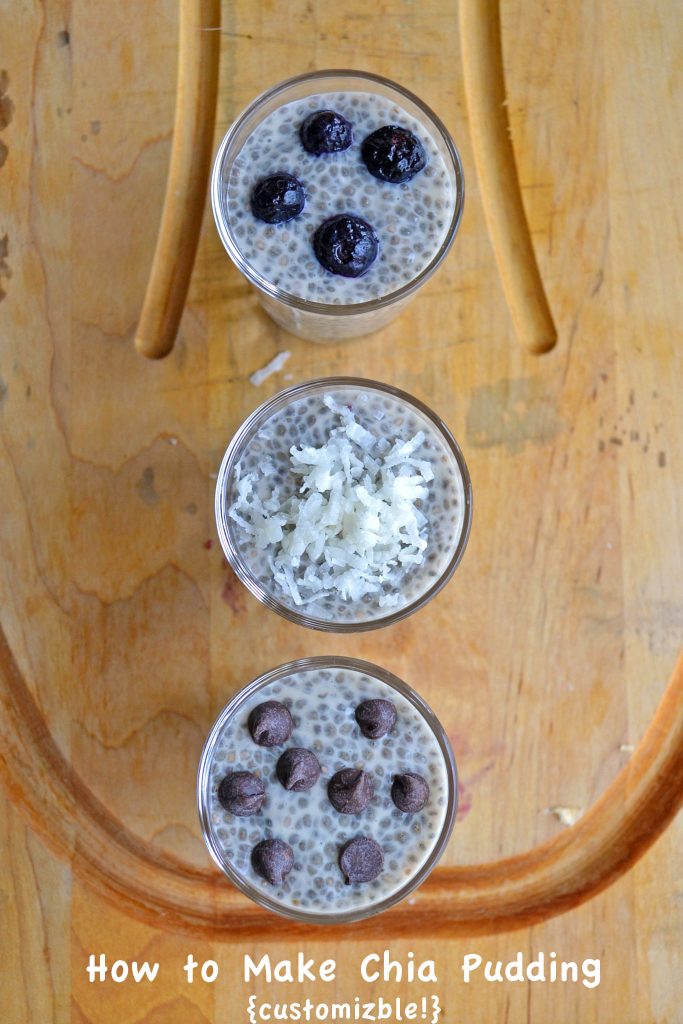 Right here below though are the EXACT ratios of how much to add of everything for ONE serving. Multiply these numbers by the amount of servings you think you will eat in a week! Trust me, you'll go through it quicker than you'd think!
ps:
I am working on a VERY cool project that I'll be able to announce soon…in case you aren't and didn't see . Want to make sure you get an email about this FREE "thing" (haha no details yet) I'm working on??
until next time,
xo SarahGrace
pps:
Rating 5.0 from 1 reviews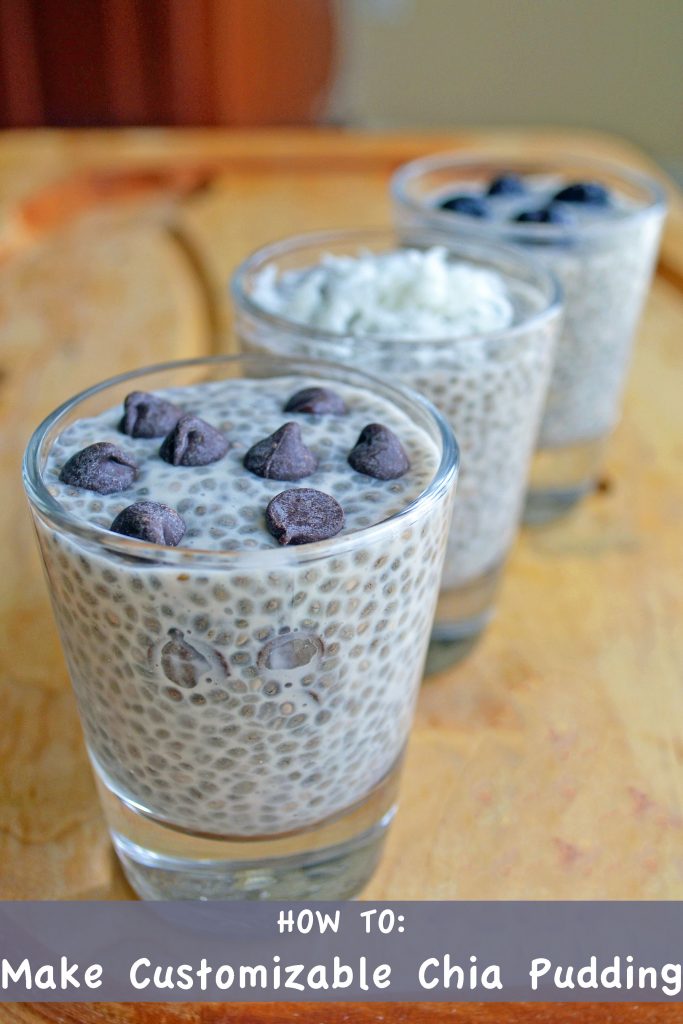 Ingredients
1 cup Liquid: I use Unsweetened Vanilla Almond Milk typically
3 tablespoons Chia Seeds
Sweetener to taste: I use Honey, Maple Syrup, or Liquid Stevia
Optional: Dash of Vanilla Extract
Instructions
Multiply the ingredients above by the number of servings you'll have in a week.
Combine all in a large jar or some type of sealed container.
Shake to mix all together.
Shake to break up chia seeds every 30 minutes for the first two hours.
Store in fridge until ready to eat.
Pour 1 cup serving and add desired flavors/mix-ins (options I like below!)
How To Make Chia Pudding: Custom Flavor Ideas!
Mocha Flavor: add 1-2 tbsps Cocoa Powder, 1/2 tsp Instant Coffee, Sweetener of choice
Pina Colada: use coconut milk for the liquid, and add 1/4 cup chopped Pineapple + Coconut Flakes
Banana Bread: add 1 small Banana (half of it mashed up and half cut into chunks) + Chopped Walnuts and a Dash of Cinnamon
Pumpkin Pie: add 1/4 cup Pumpkin Puree + Dash of Cinnamon/Pumpkin Pie Spice + Maple Syrup as desired
Berry Delicious: add 1/2 cup Berries of choice + Coconut Flakes
Chocolate Cherry: add 1 tbsp Cocoa Powder + 1/2 cup chopped Cherries (can also add a tablespoon or 2 of cherry juice)
Blueberry Lemon ChiaSeed: add juice of 1/2 Lemon + 1/2 cup Blueberries
Red Velvet: add 1-2 tbsps Cocoa Powder + Red Food Coloring + Sweetener of choice (red velvet cake is just chocolate cake, did you know that? Want the full red velvet flavor? Stir in a tbsp of cream cheese since it's the cream cheese frosting on the cake that makes it!)