Have you ever felt insecure about your weight or how you looked? Do you struggle to love your body? Here's over 50 body positive quotes for you!
First off, I had such great response to my last non-recipe post on losing your passion, that I think I may begin incorporating more posts like that, thoughts?? It's just something I'm passionate about, so if you all are interested, I'd love to share more ~life~ inspiration and lesson type posts as they come!
But today is a very special day. It is LOVE YOUR BODY DAY, nation wide. If you've been following me on snapchat (Sarah_Grace11), you know I actually got put in charge of an entire event on the Florida State University campus as part of my internship. So much of my life has been revolved around loving your body lately 🙂
Anyways, now on to the post for today. Some thoughts, awareness and tips on body image, and quotes throughout to get you loving that body!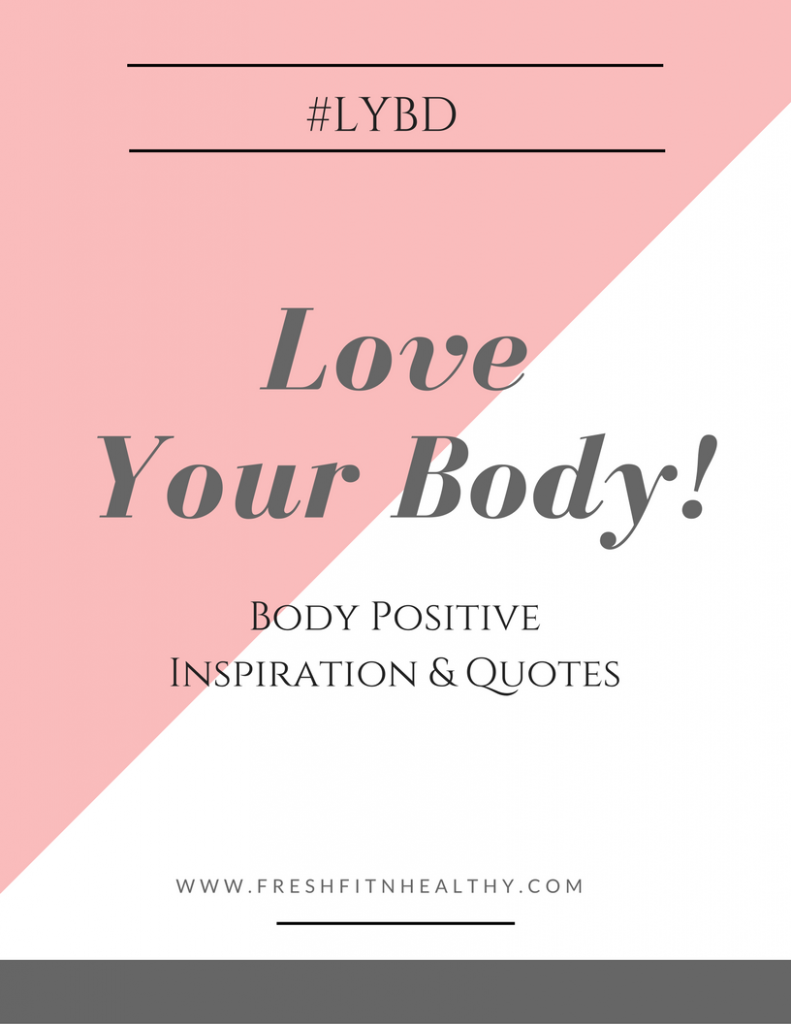 Loving yourself is hard. Really hard. In a society where we are taught at such a young age to criticize every facet of our bodies, it's almost impossible to love ourselves for who we are.
When did it become okay for a number on the scale, or the whiteness of your teeth, or the shade of your tan, to decide how beautiful you are as a human being? When did it become the "norm" to edit every single photo that's posted before sharing with the world? Skin a bit pale? Nothing a little saturation tool can't veil…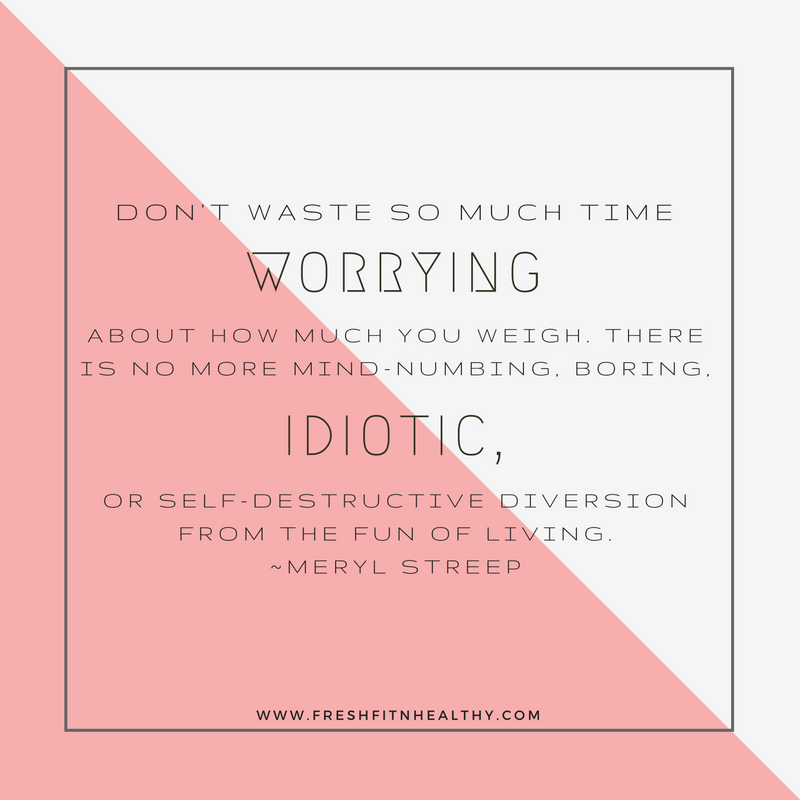 And I'm not saying this all because I've perfected the whole 'love yourself as yourself' thing. I'm sure if you follow me on social media, you would think I'm 100% confident in who I am and never have a second thought or insecurity. But there are many days I've looked in the mirror and NOT like what I've seen. Like those certain weeks of the month where I think, 'awesome, love it when my face breaks out'. Or after that day last week when someone made a comment (as a joke) of me losing my tan already, leading to me thinking, 'do I really look that pale?'. Or that time the hair salon royally messed up my hair's highlights, making me feel so upset and "not beautiful" until it was time to get it redone.
No, I'm definitely not perfect. Whether it be small days here and there now, or back in high school when my insecurities and personal life issues led to a full blown eating disorder (book on that story here), or even when the modeling industry almost through me back into disordered thinking like I shared here, I'm not sure there will ever be a day that I can say, YES, I 100% love my body and never have insecurities, 100% of the time. But I do try to take a stand every single day, in going against the "perfect body", like I shared in this post.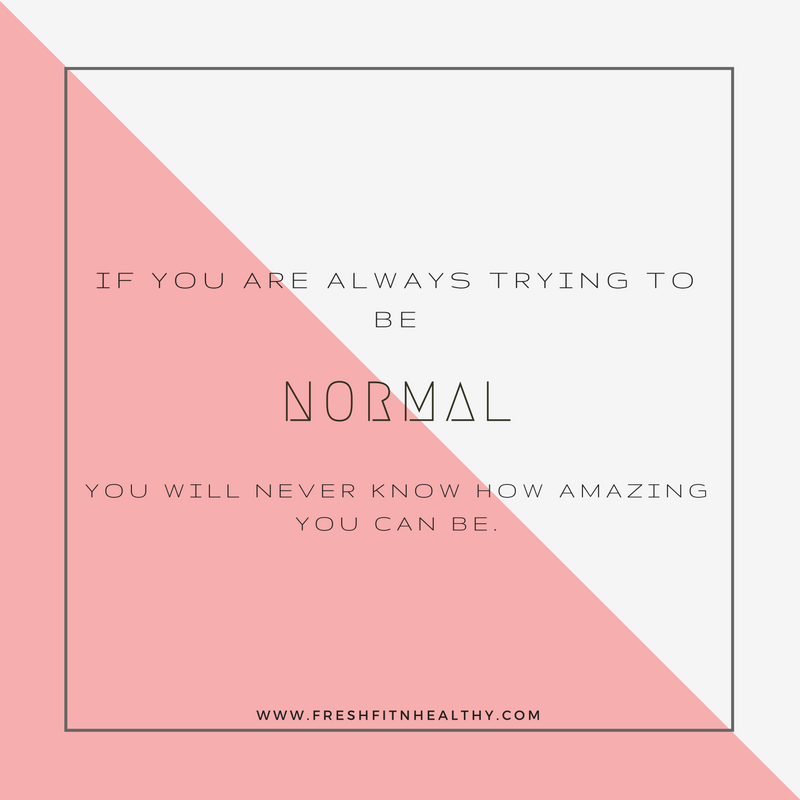 And I say this as a reminder as we scroll through our instagram feeds, wishing we had the confidence or body of those behind some of the fitness and health accounts out there, that even they, have insecurities. Everyone uses filters to hide their not-so-perfect facets of life. Editing apps and software have become so insane nowadays, that every pimple, wrinkle or not so pretty part…can be altered. And trust me, even the "most beautiful" women you see on instagram, do it.
No one is perfect. So if it looks perfect, if someone looks perfect, if their life looks perfect… it's nothing but an illusion. And some perfectly planned photoshoots/editing.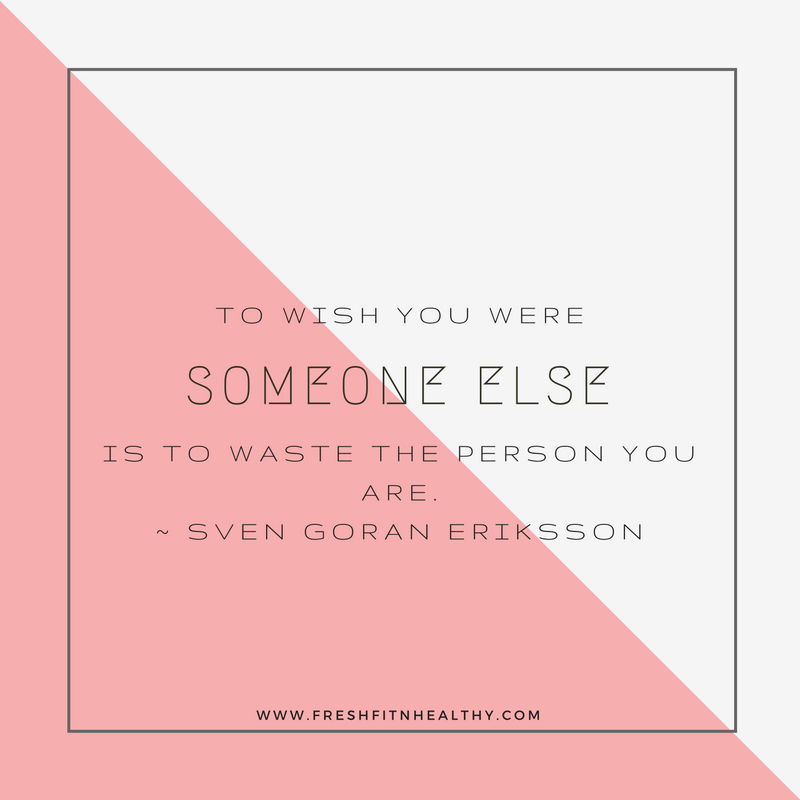 And that is why we can NOT let a specific number on the scale dictate how much we love ourselves, or that one body part we've never liked, set the tone of how confident we are in our own skin. Because I have learned something through the past 24 years, and that is the fact that if we don't get to a place of happiness and self love at our body's current status… no weight loss, teeth whitening, tanning bed, or amount of make up, will change that.
Unfortunately, society tells us otherwise. And numbers prove just how much society's focus on the "perfect body", has affected our world. 80% of fourth grade girls now have tried out some type of fad diet. 10 millions women and girls around the world have eating disorders.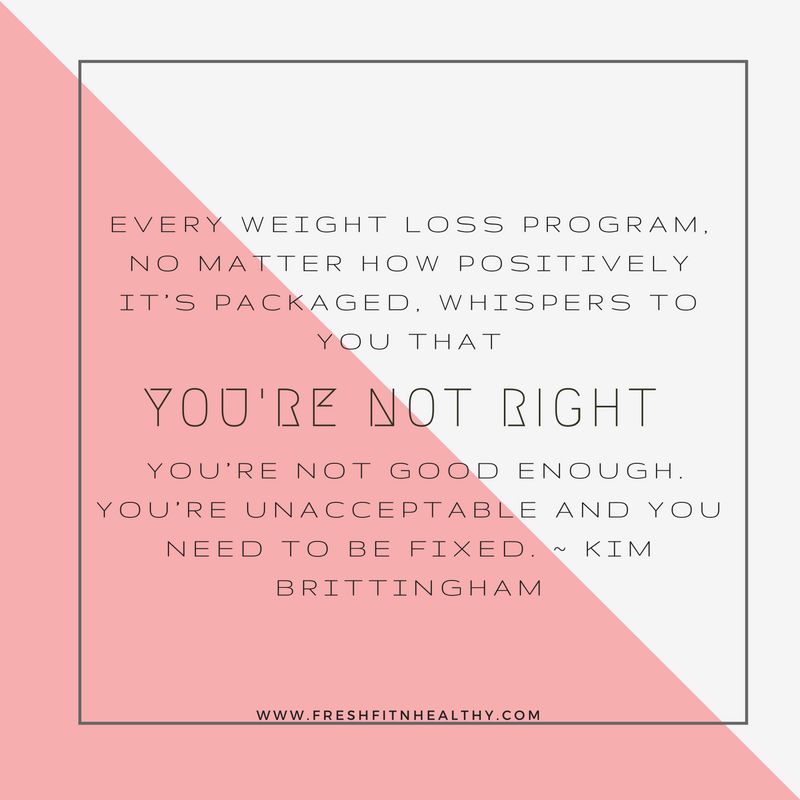 We have to stand up against it. We have to fight back.
It will NEVER be easy to fully love ourselves. It will be a daily fight and CHOICE. But it is possible.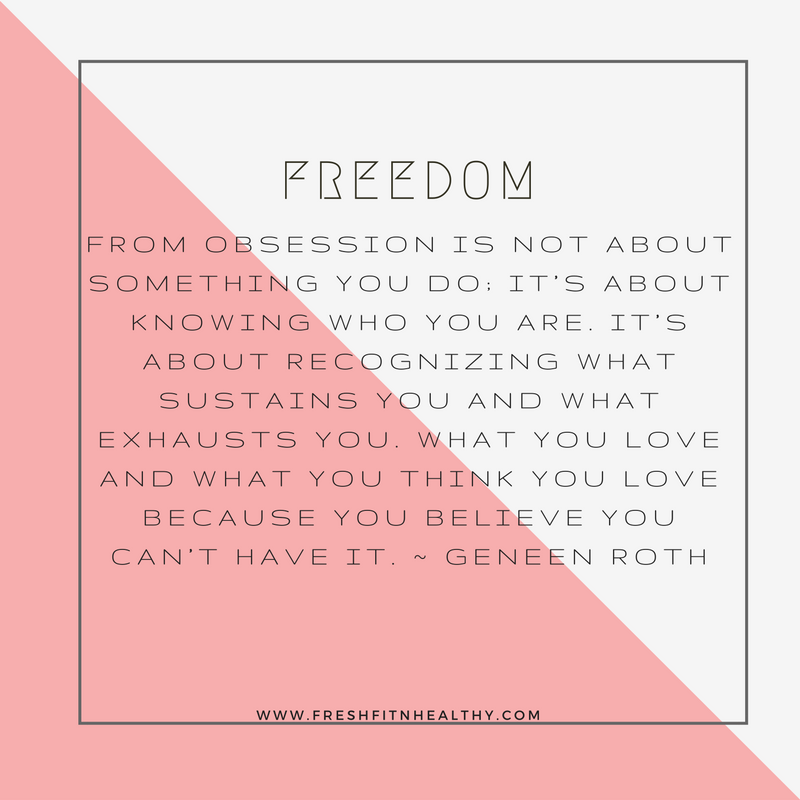 To love your body, is to know who you are, and what sustains you and gives you true joy.
Does a continual depriving diet sustain you? Does weighing yourself every day, hoping you are one pound less, offer you joy? Is what you're choosing to allow on your feeds, inspiring you? Is a constant focus on what you don't like, making you happy? Or does this all exhaust you?
Another thing that is often overlooked, self criticism as a means to "be humble", in some skewed, messed up way.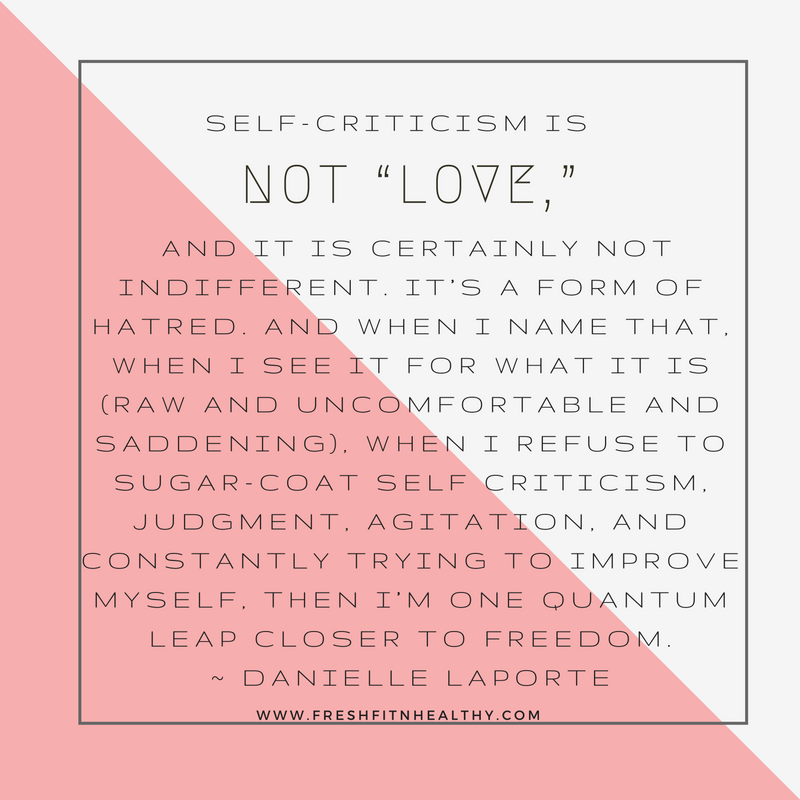 We need to STOP saying hateful things to our bodies, and begin talking to ourselves like we would talk to our best friends, or daughters.
Ask yourself: if you talked to your friends like you did to yourself, would you have any friends left?
I want to end the writing portion of this post, with just saying one thing. I am SO proud of every single girl and woman out there trying to love themselves and the  bodies they've been given. It is NOT easy. And I want to say, GO YOU. You are already so far ahead of many, simply by DESIRING change and taking steps towards loving yourself. Keep going. You got this. We got this. We are in it together. And I hope that whether it is on instagram, youtube, or snapchat…that you can find more daily inspiration and motivation to stay on this journey on LOVING your body, and finding a life that you love.
ps: sign your email up HERE for updates on an exciting webinar coming in the future, no spam or even my future posts will be sent to you, promise 🙂
So now, I want to leave off with many great quotes, and then a list of ways you can begin loving your body again.
Because, if you're anything like me,

quotes have POWER

, and can be so incredibly helpful and inspirations <3
So keep scrolling!
________________
Some amazing quotes from women with impact in this society on loving your body: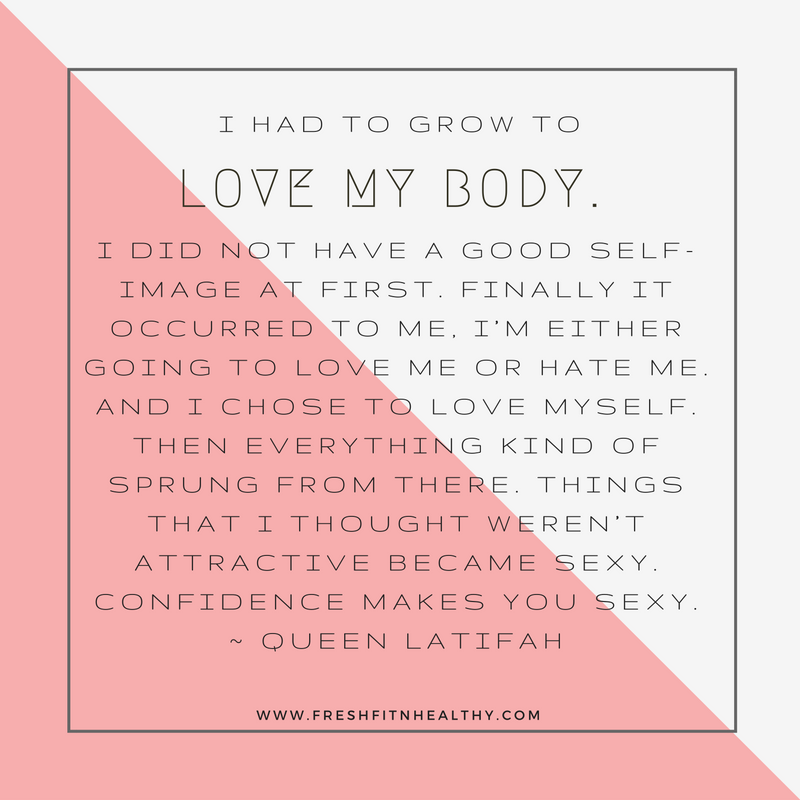 I had to grow to love my body. I did not have a good self-image at first. Finally it occurred to me, I'm either going to love me or hate me, and I chose to love myself; then everything kind of sprung from there. Things that I thought weren't attractive became sexy. Confidence makes you sexy. – Queen Latifah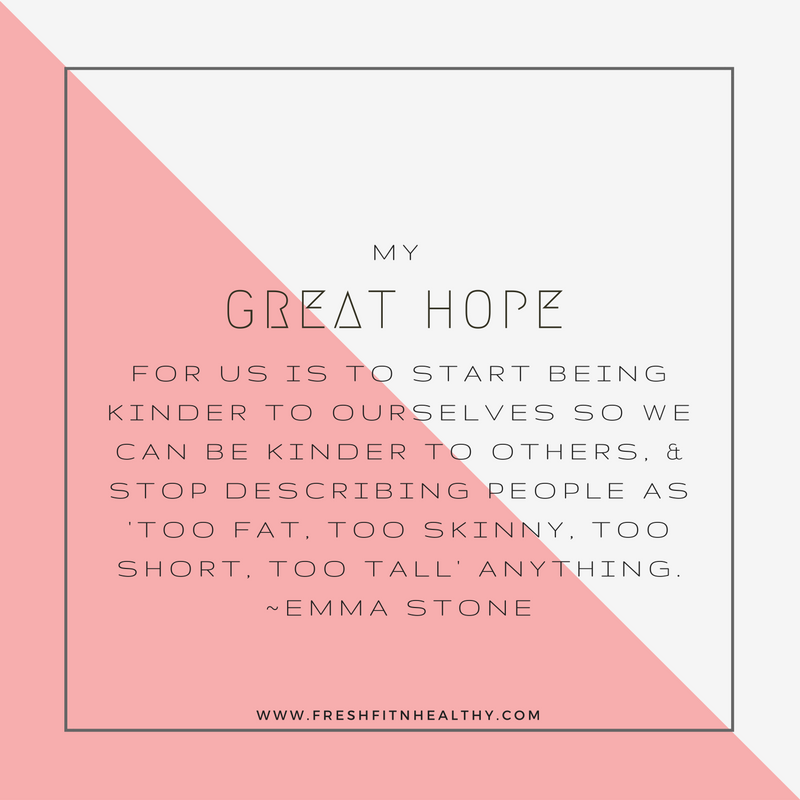 My great hope for us is to start being kinder to ourselves so we can be kinder to others, and stop describing people as 'too fat, too skinny, too short, too tall' anything. – Emma Stone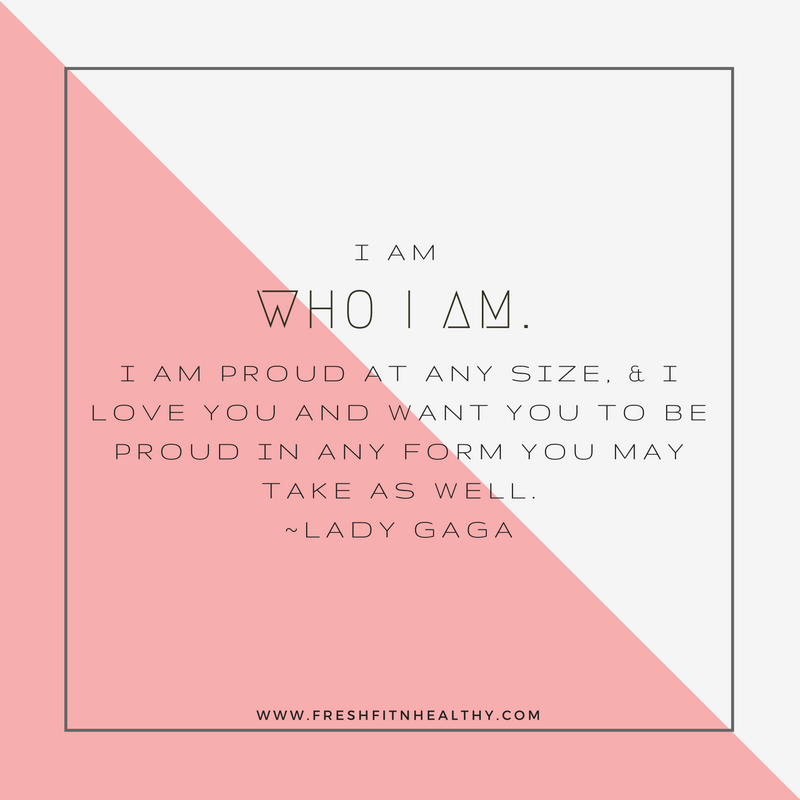 I am who I am. I am proud at any size, and I love you and want you to be proud in any form you may take as well. – Lady Gaga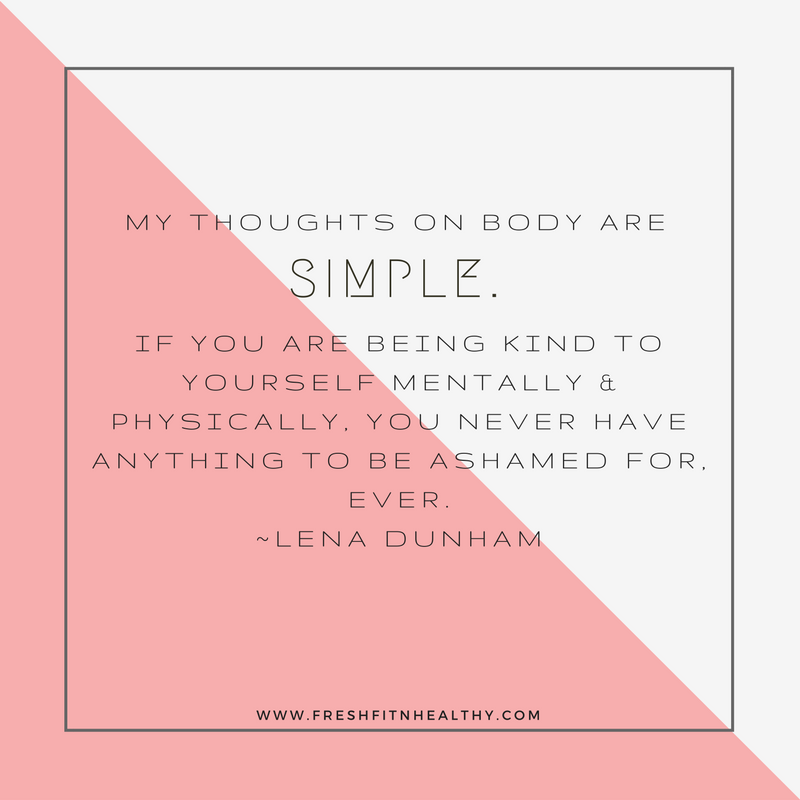 My thoughts on body are simple. If you are being kind to yourself mentally and physically, you never have anything to be ashamed for, ever. – Lena Dunham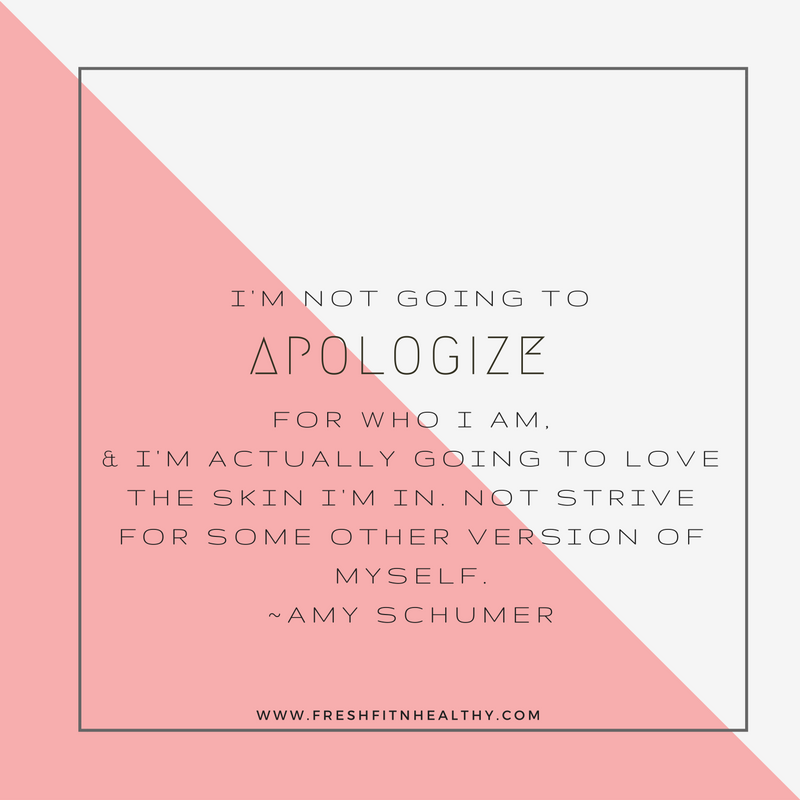 I'm not going to apologize for who I am, and I'm actually going to love the skin I'm in, not strive for some other version of myself. – Amy Schumer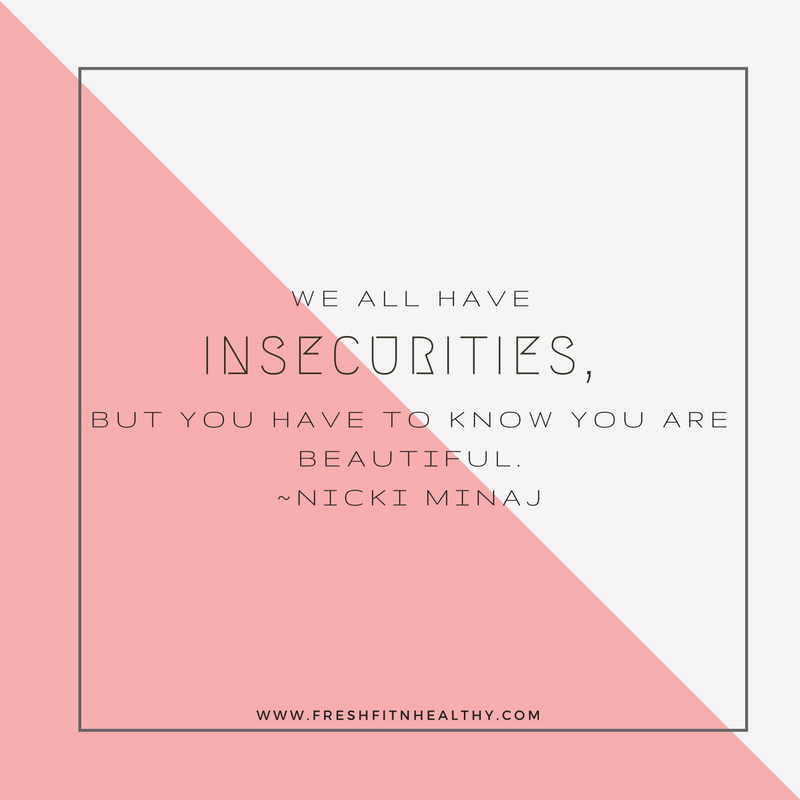 We all have insecurities, but you have to know you are beautiful. -Nicki Minaj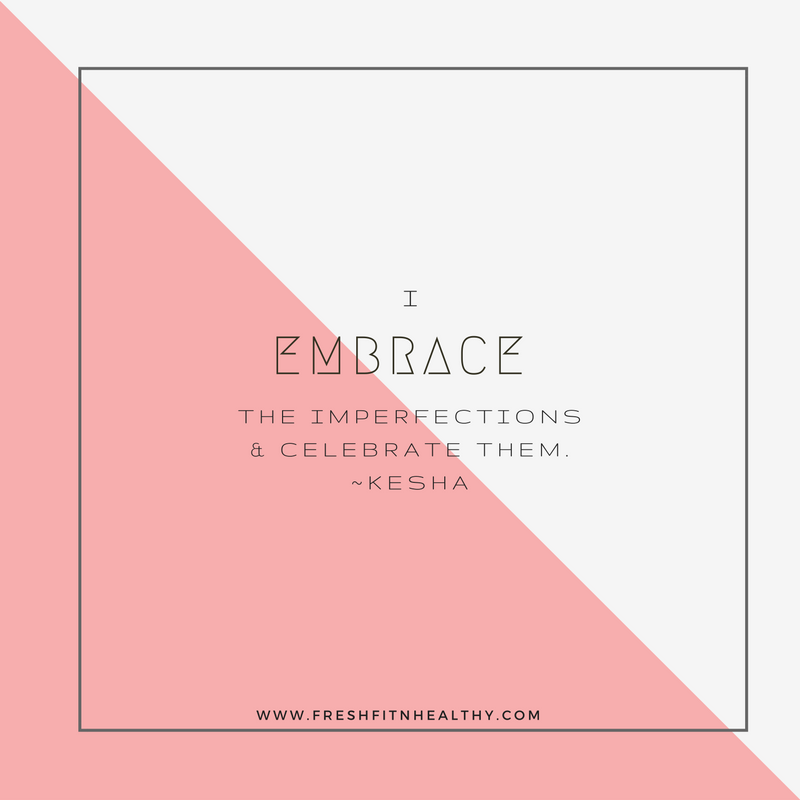 I embrace the imperfections and celebrate them. – Kesha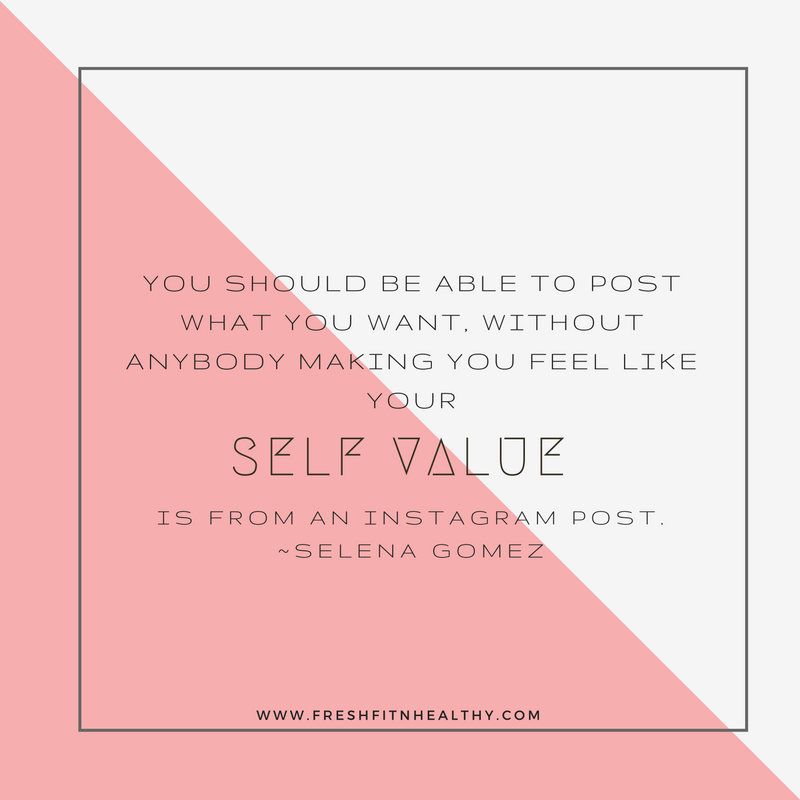 You should be able to post what you want, without anybody making you feel like your self value is from an instagram post. – Selena Gomez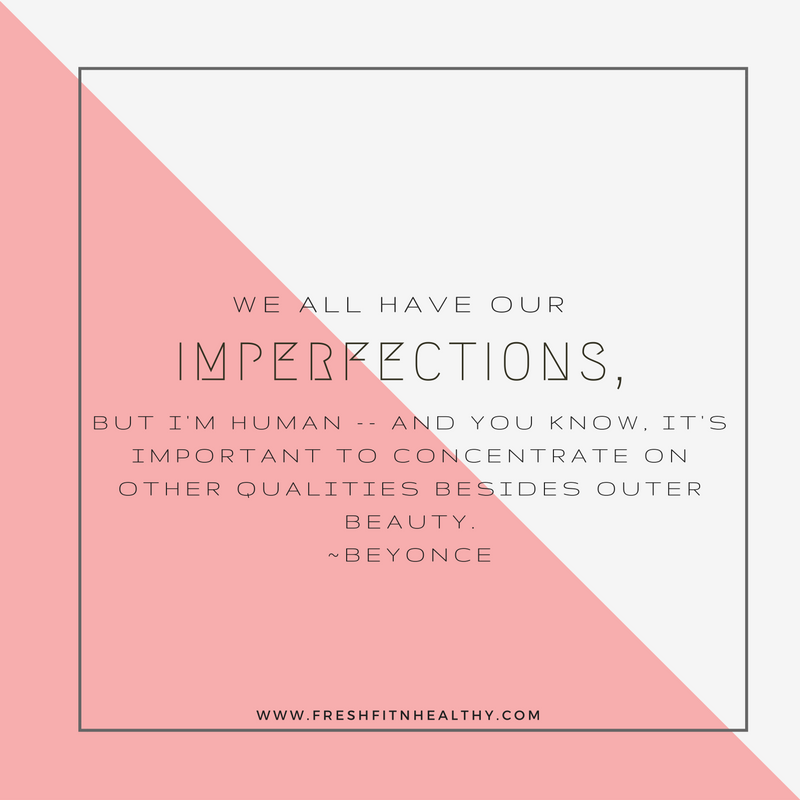 We all have our imperfections, but I'm human — and you know, it's important to concentrate on other qualities besides outer beauty. – Beyonce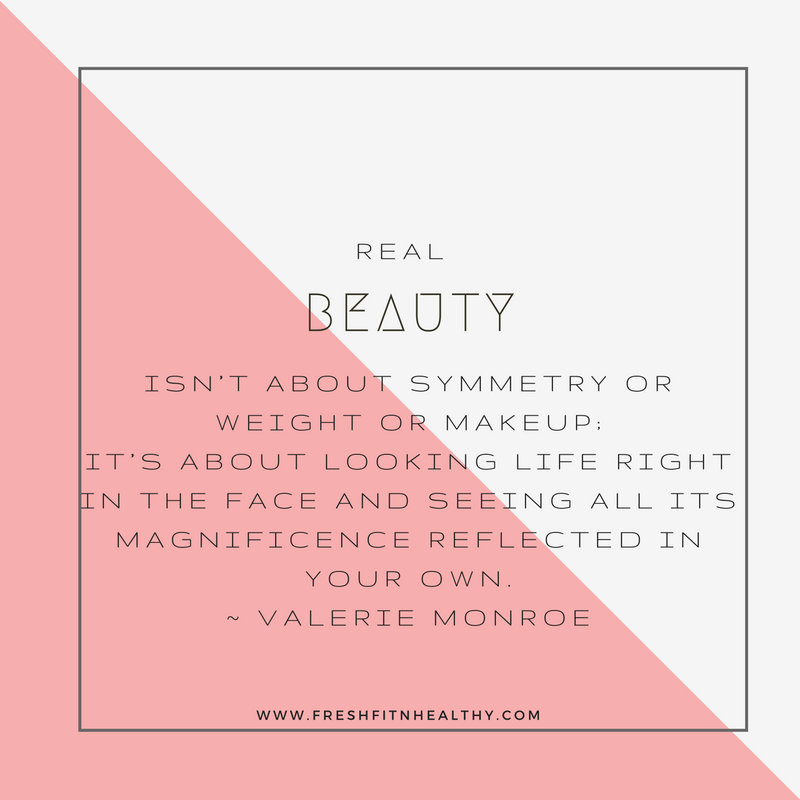 Real beauty isn't about symmetry or weight or make up; it's about looking life right in the face and seeing all it's magnificence reflected in your own. – Valerie Monroe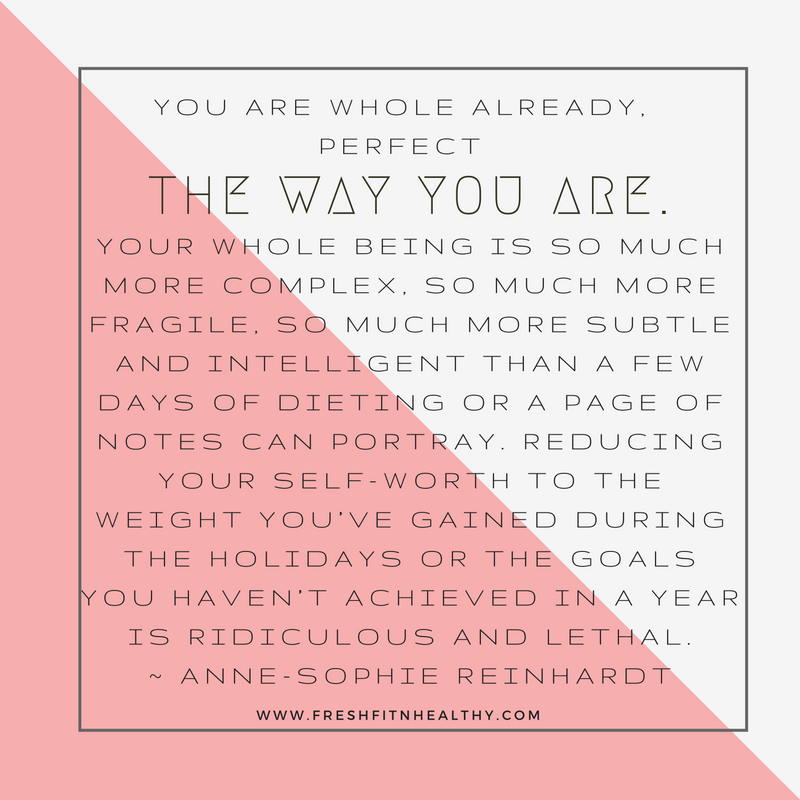 You are whole already, perfect the way you are. Your whole being is so much more complex, so much more fragile, so much more subtle and intelligent than a few days of dieting or a page of notes can portray. Reducing your self-worth to the weight you've gained during the holidays or the goals you haven't achieved in a year is ridiculous and lethal. – Anne-Sophie Reinhardt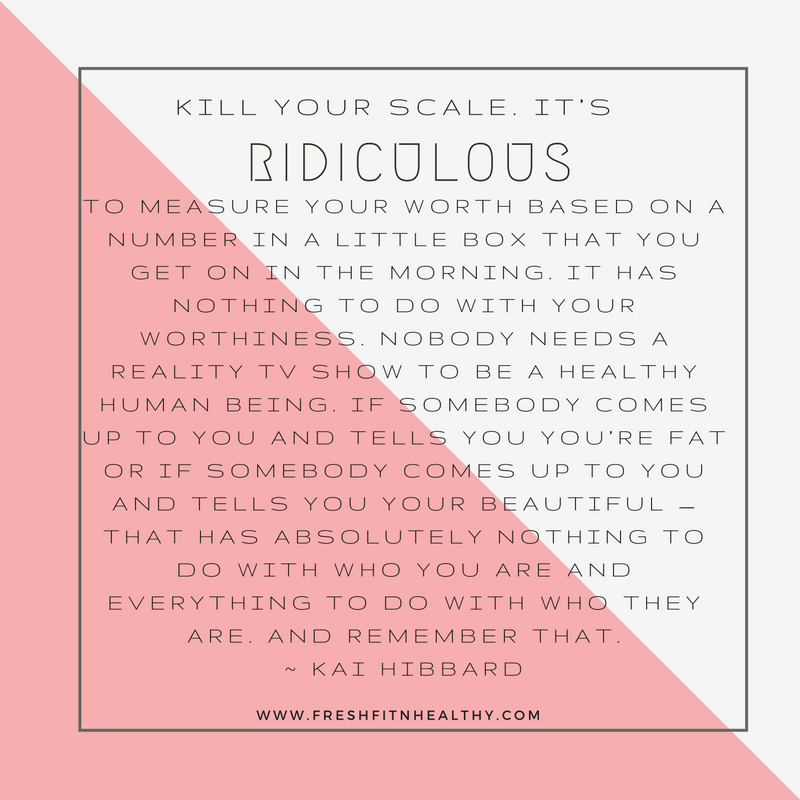 Kill your scale. It's ridiculous to measure your worth based on a number in a little box that you get on in the morning. It has nothing to do with your worthiness. Nobody needs a reality tv show to be a healthy human being. If somebody comes up to you and tells you you're fat, or if somebody comes up to you and tell you you're beautiful — that has absolutely nothing to do with who you are and everything to do with who they are. Remember that. – Kai Hibbard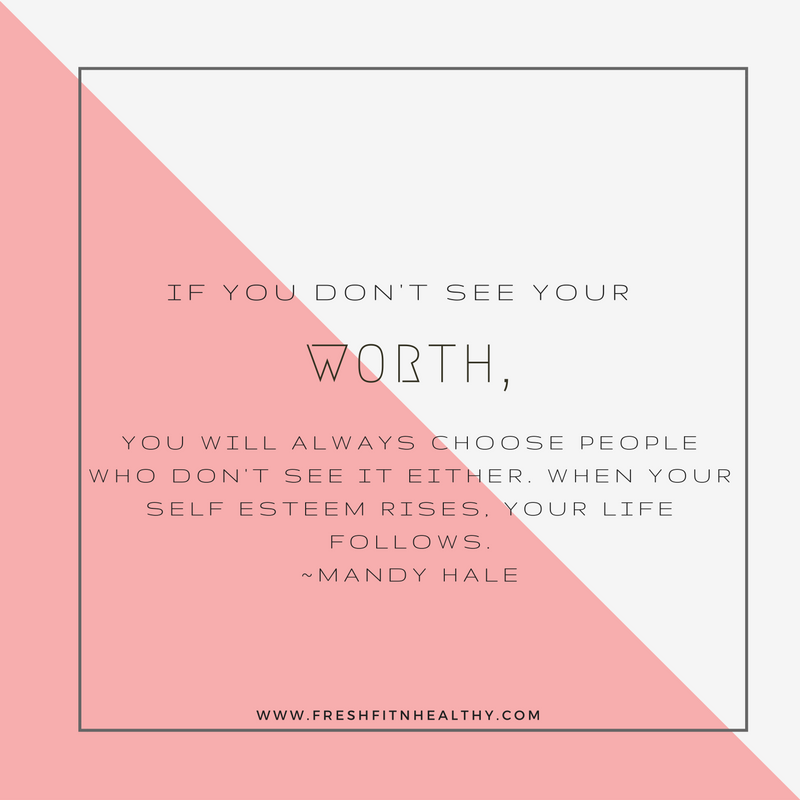 If you don't see your worth, you will always choose people who don't see it either. When your self esteem rises, your life follows. – Mandy Hale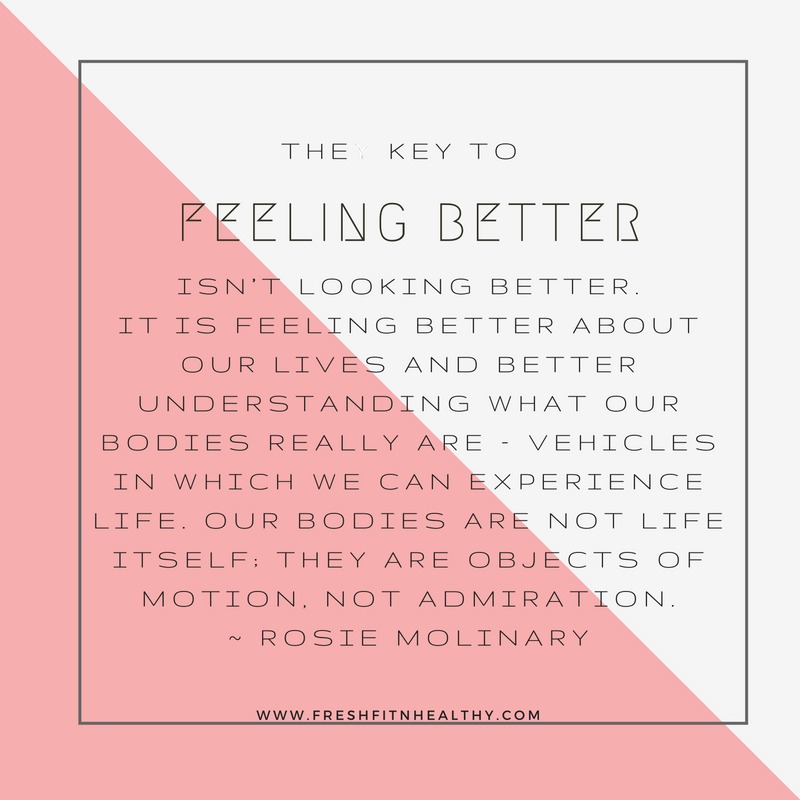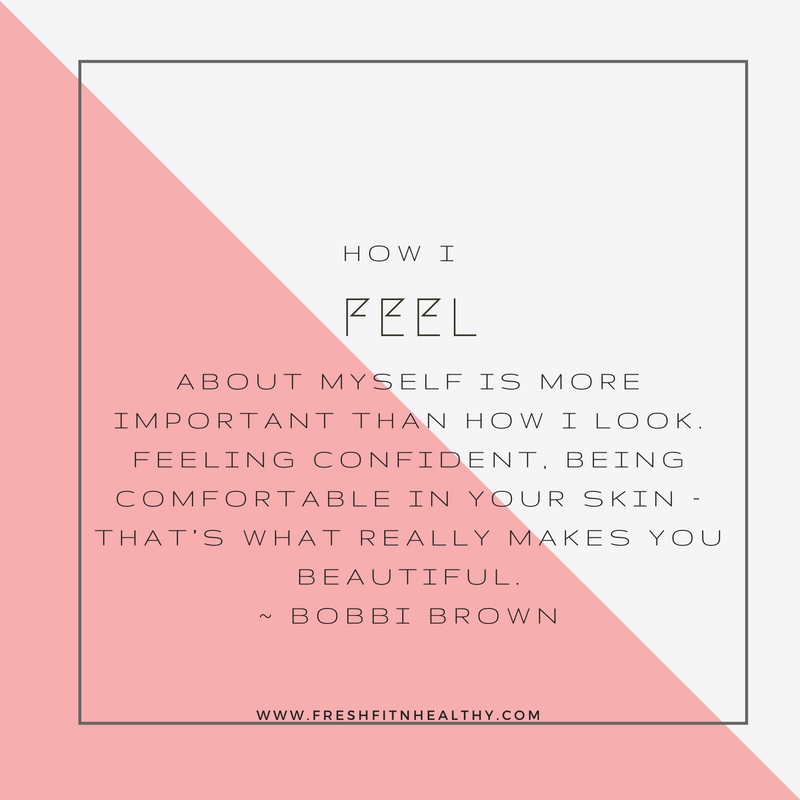 How I feel about myself is more important than how I look. Feeling confident, being comfortable in your own skin – that's what really makes you beautiful. – Bobbi Brown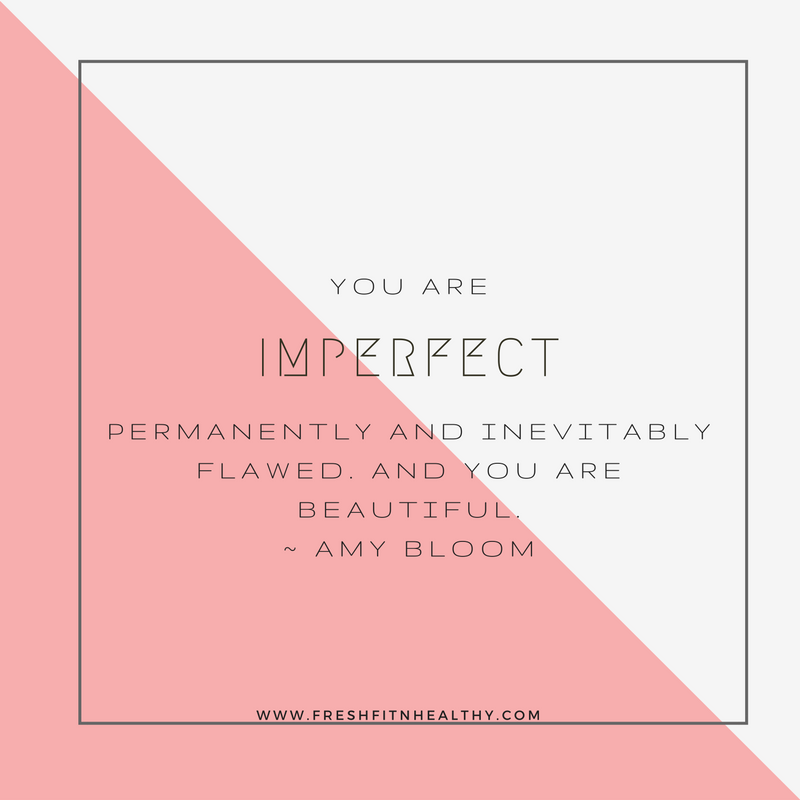 You are imperfect, permanently and inevitably flawed, and you are beautiful. – Amy Bloom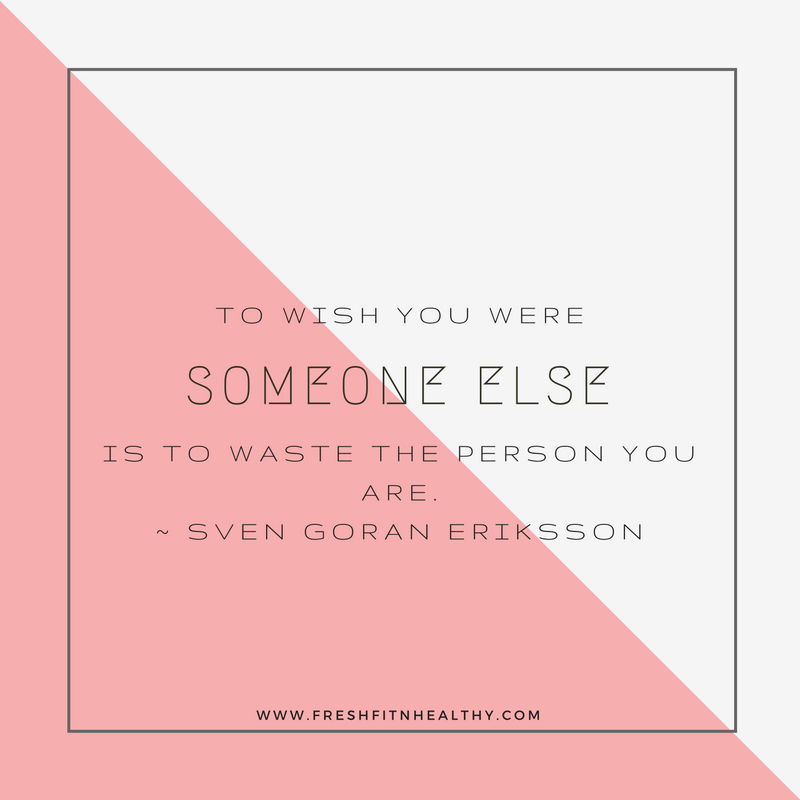 To wish you were someone else is to waste the person you are. – Sven Goran Erikson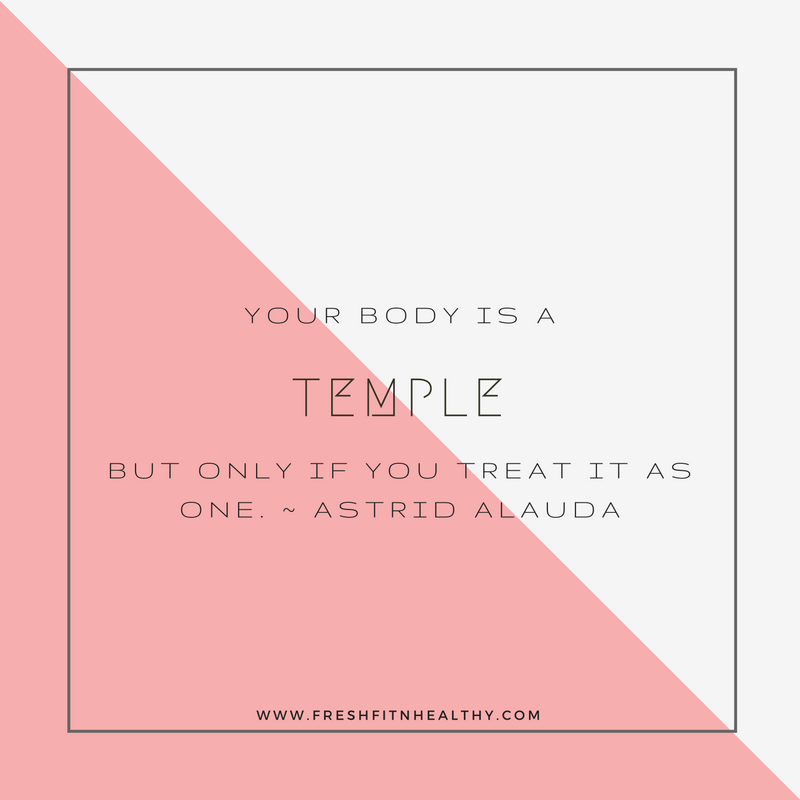 Your body is a temple, but only if you treat it as one. – Astrid Alauda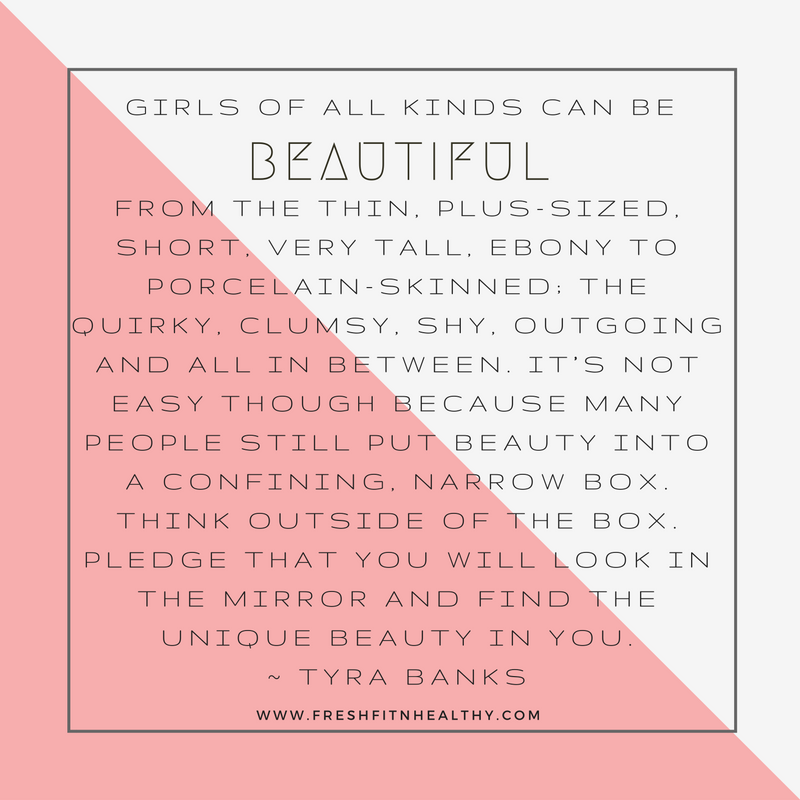 Girls of all kinds can be beautiful. From the thin, plus-sized, short, very tall, ebony to porcelain-skinned; the quirky, clumsy, shy, outgoing and all in between. It's not easy though because many people still put beauty into a confining, narrow box. Think outside of the box. Pledge that you will look in the mirror and find the unique beauty in you. – Tyra Banks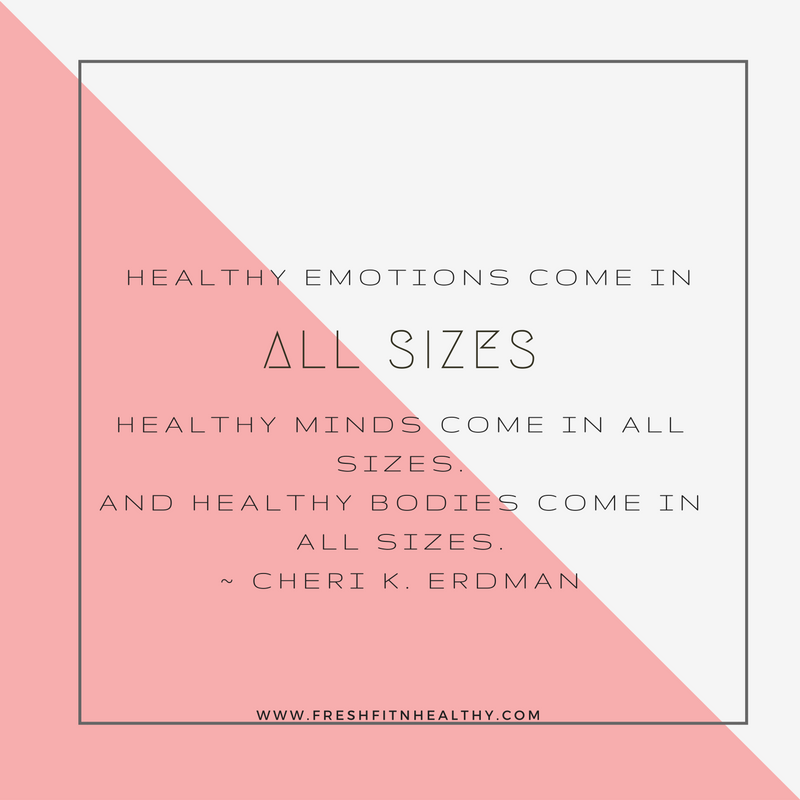 Healthy emotions come in all sizes. Healthy minds come in all sizes. And healthy bodies come in all sizes. – Cheri K. Erdman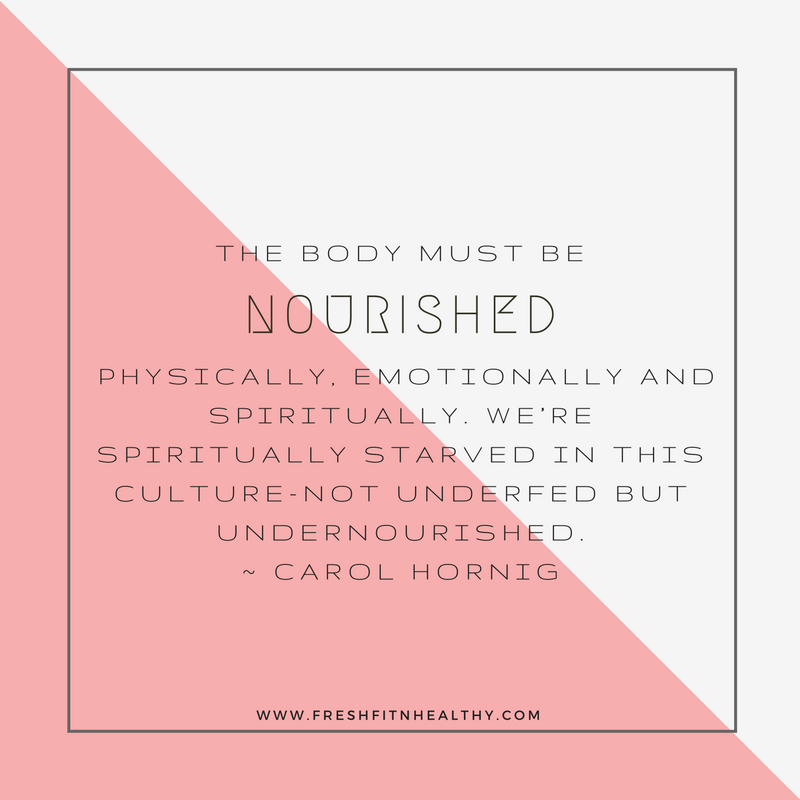 The body must be nourished, physically, emotionally, and spiritually. We're spiritually starved in this culture – not underfed but undernourished. – Carol Hornig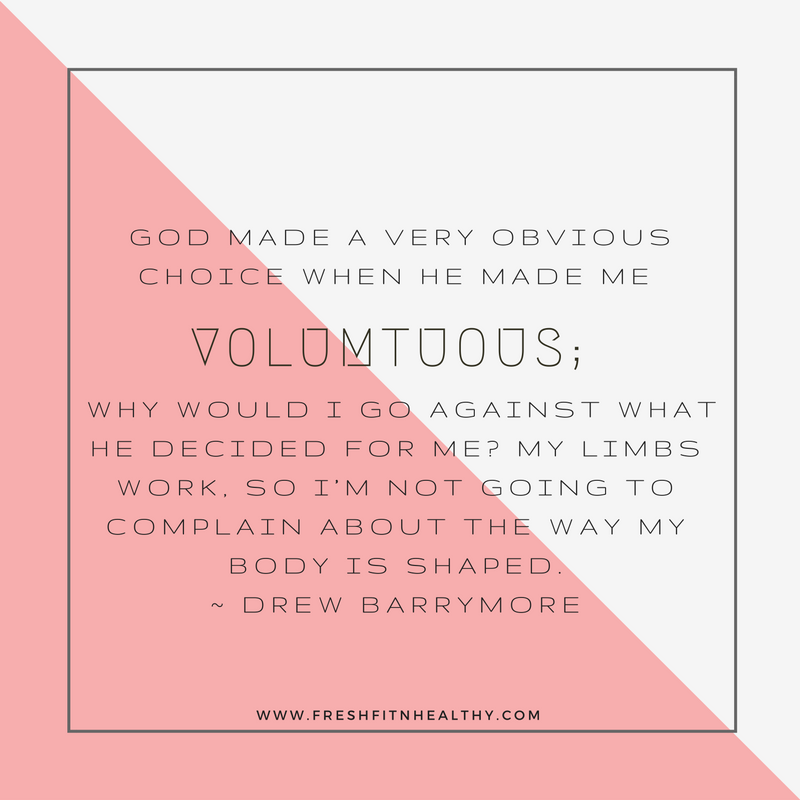 God made a very obvious choice when he made me voluptuous; why would I go against what He decided for me? My limbs work, so I'm not going to complain about the way my body is shaped. – Drew Barrymore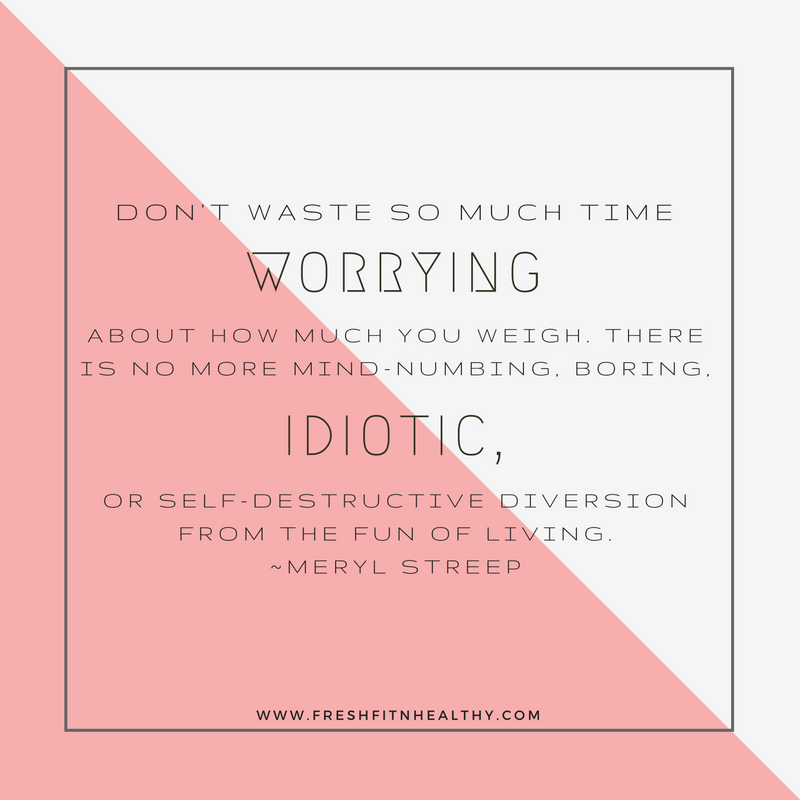 Don't waste so much time worrying about how much you weigh. There is no more mind-numbing, boring, idiotic, or self-destructive diversion from the fun of living. – Meryl Streep
In hollywood, I'm obese. I'm considered a fat actress. I eat like a caveman. I'm never going to starve myself for a part. I'm invincible. I don't want girls to be like, 'I want to look like katniss, so I'm going to skip dinner!' – Jennifer Lawrence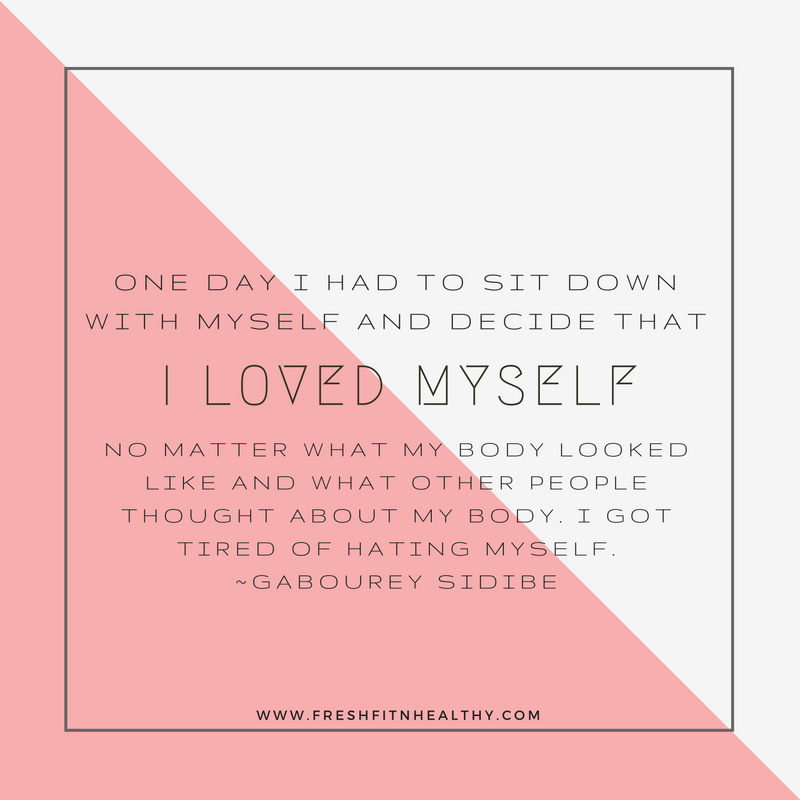 One day I had to sit down with myself and decide that I loved myself. No matter what my body looked like and what other people thought about my body, I got tire of hating myself. – Gabourey Sidibe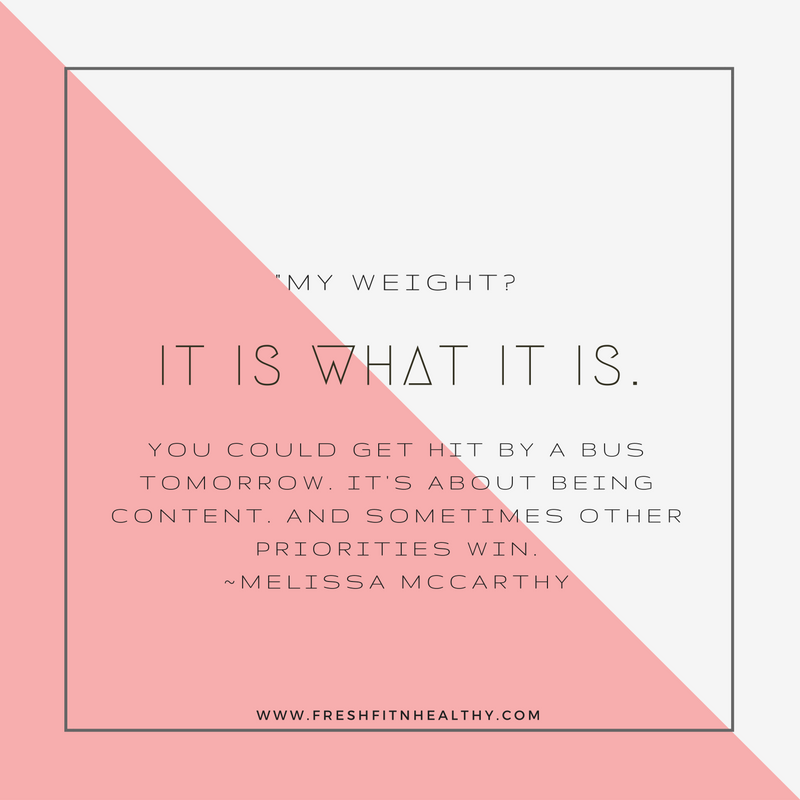 My weight? It is what it is. You could get hit by a bus tomorrow. It's about being content, and sometimes other priorities win. – Melissa McCarthy
Here are some ways to daily improve how we feel about ourselves and love our body again!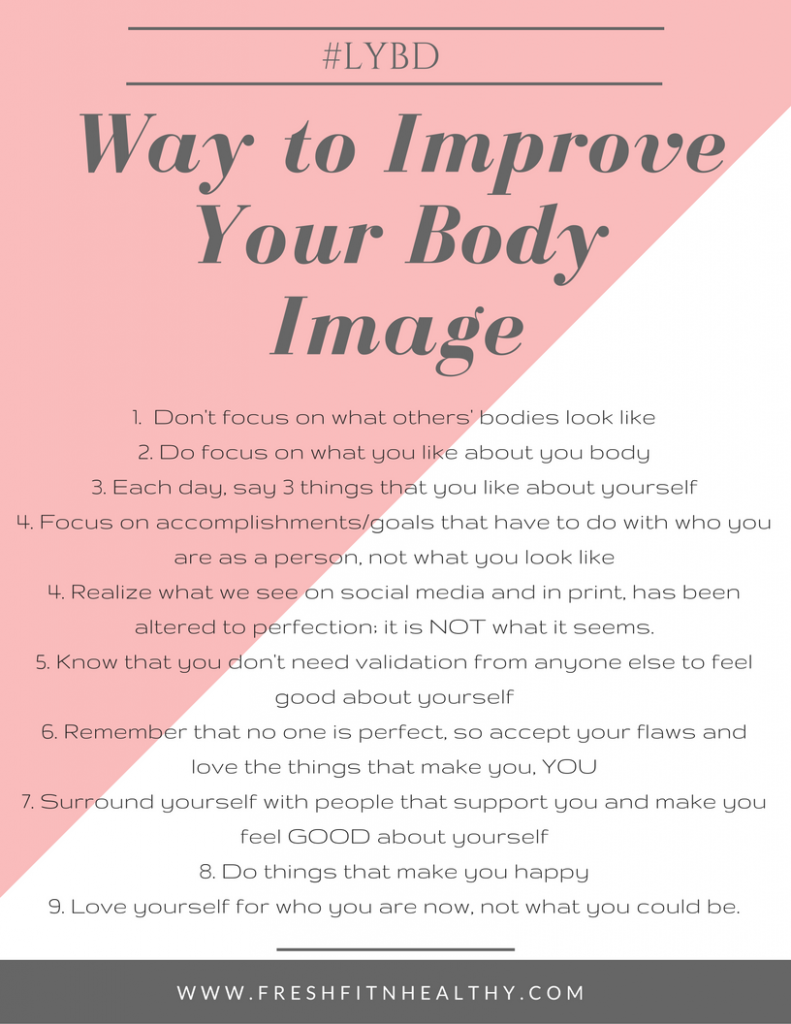 And lastly, a few more quotes for inspiration throughout your coming weeks!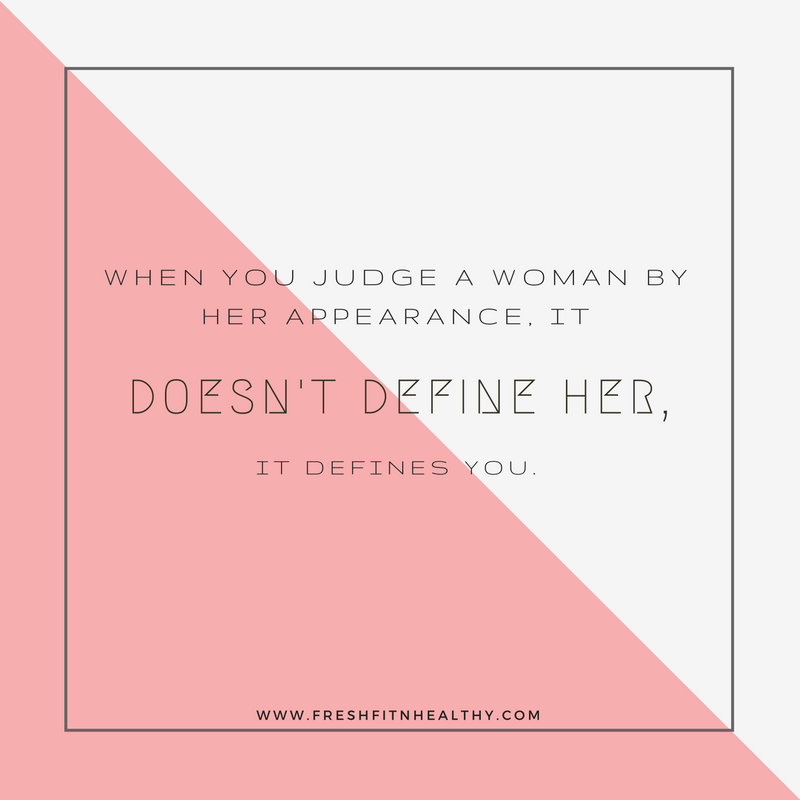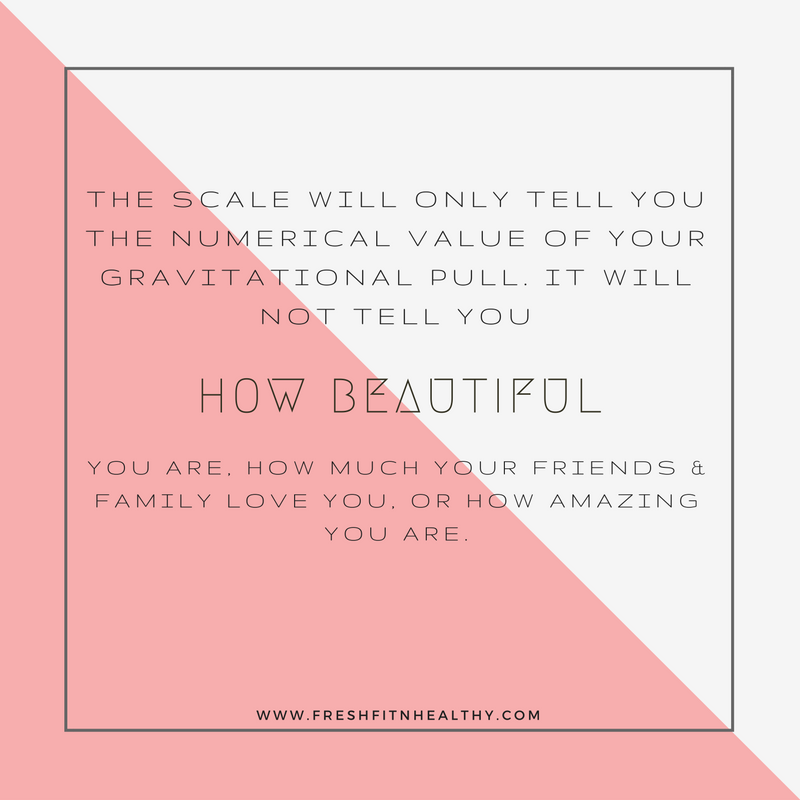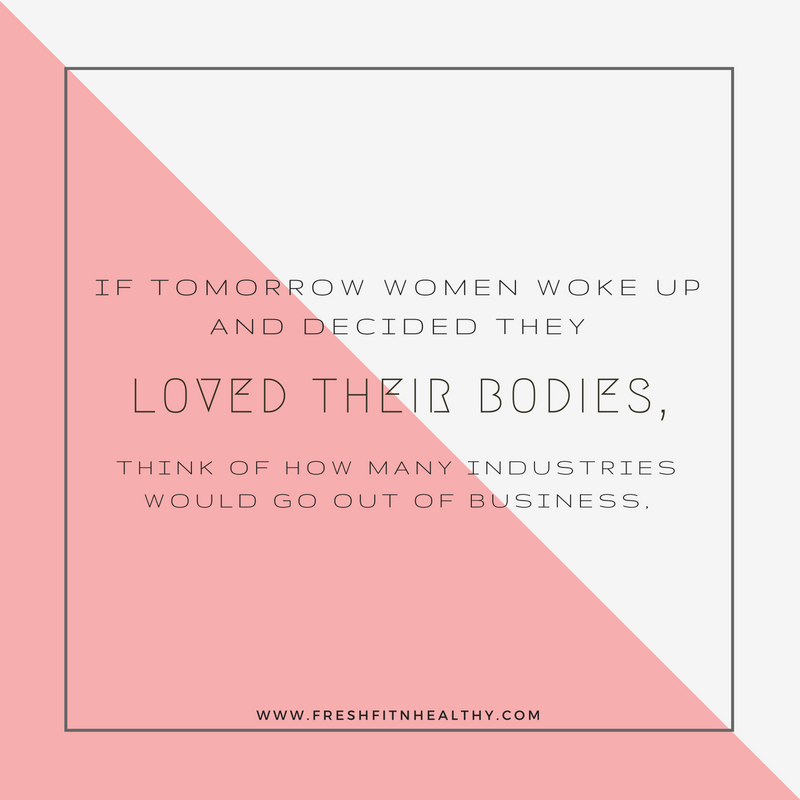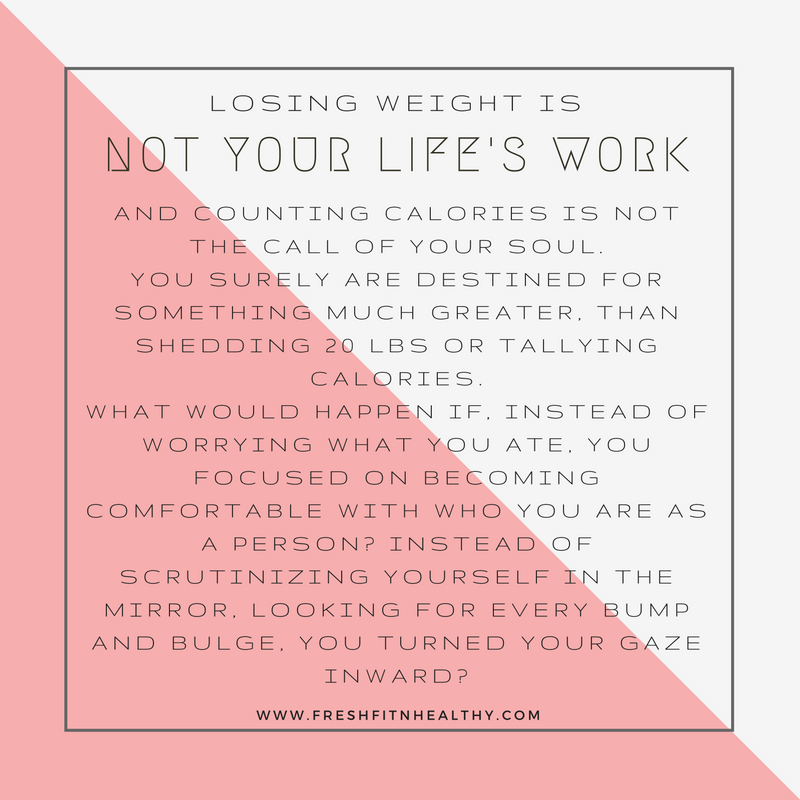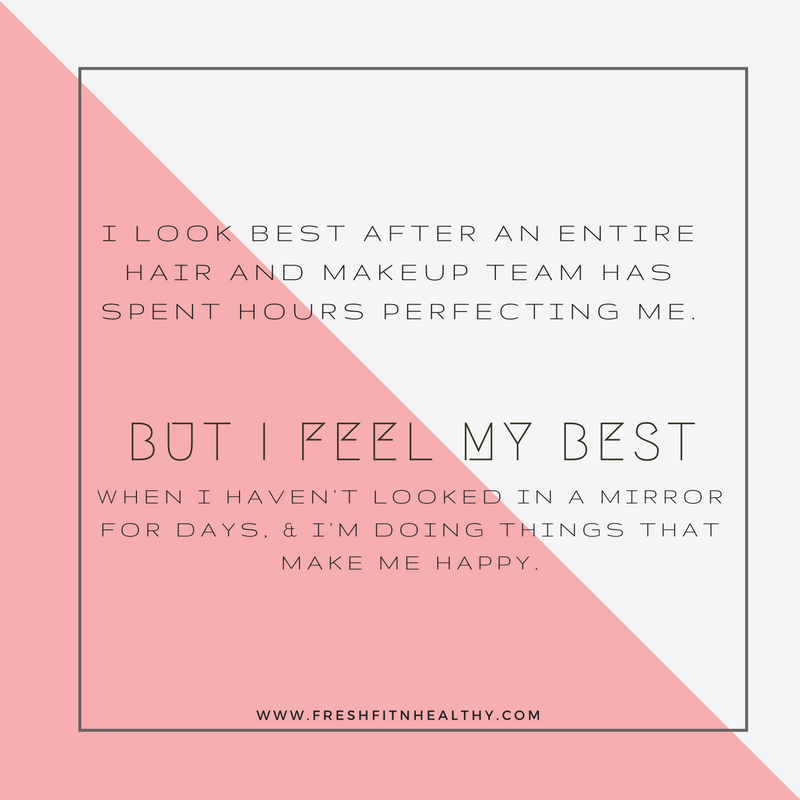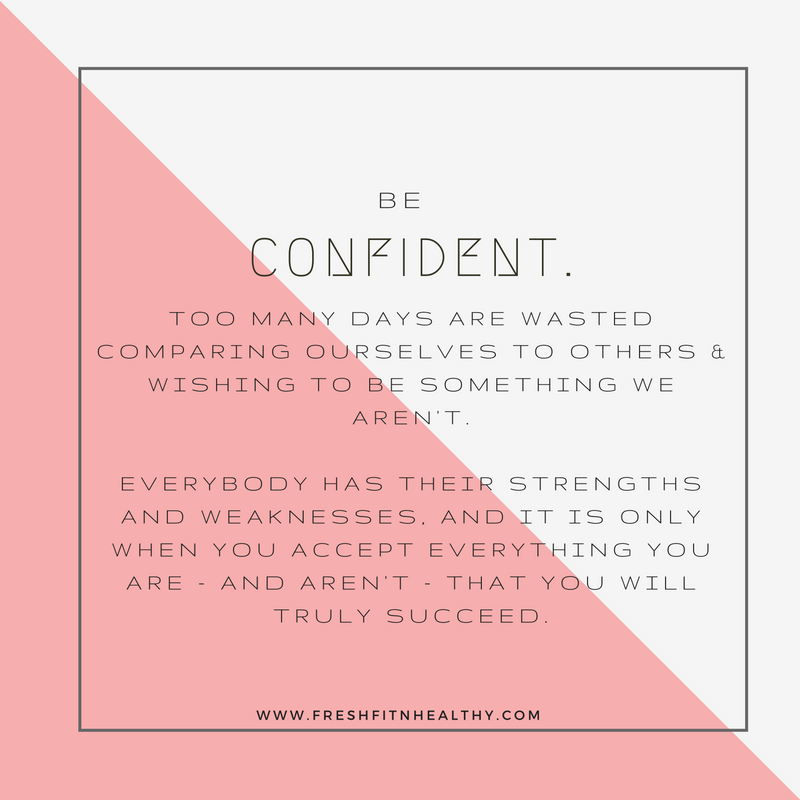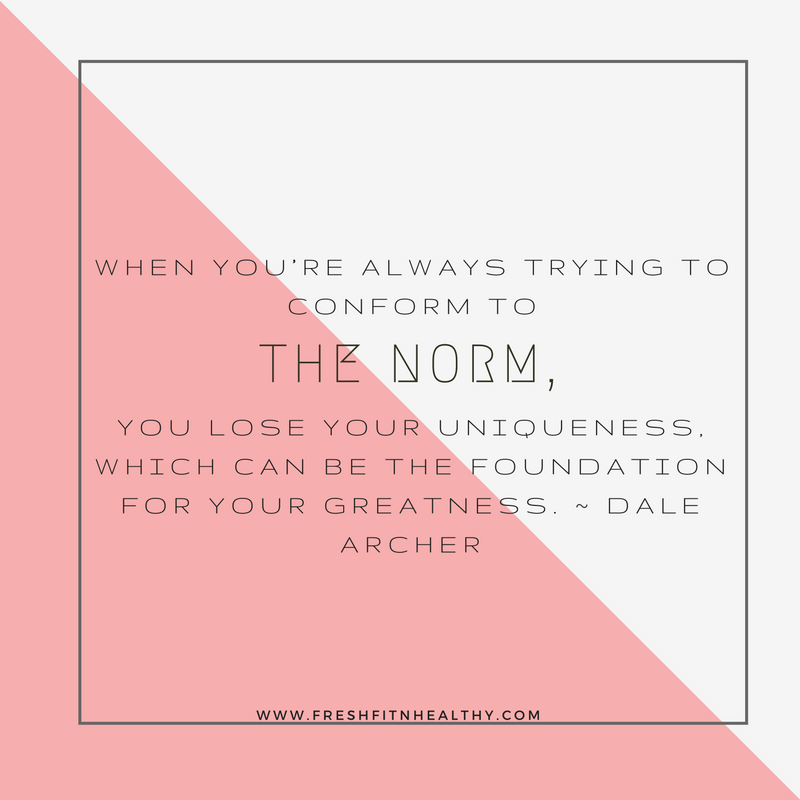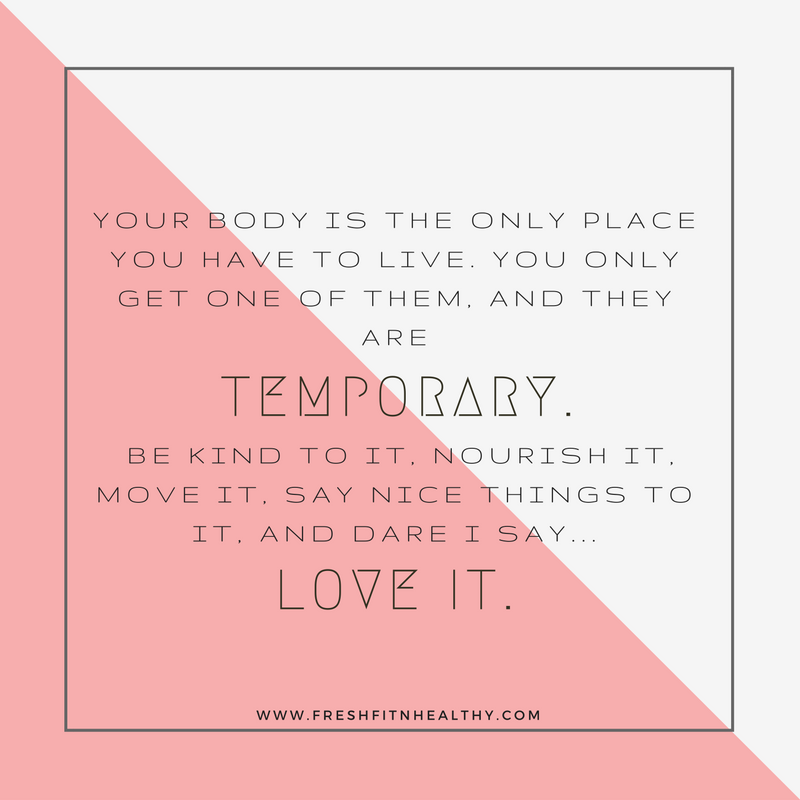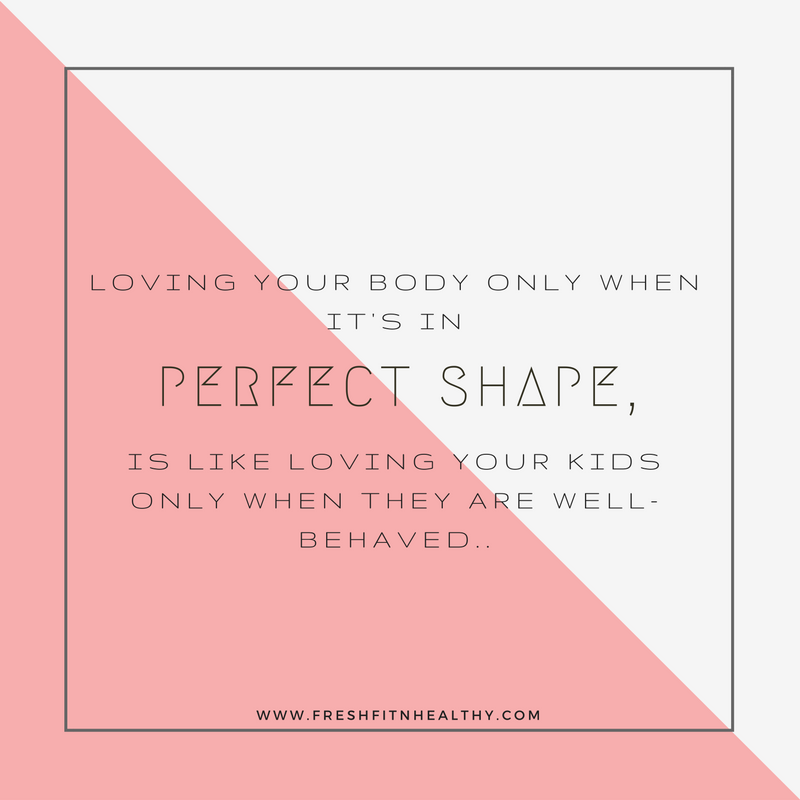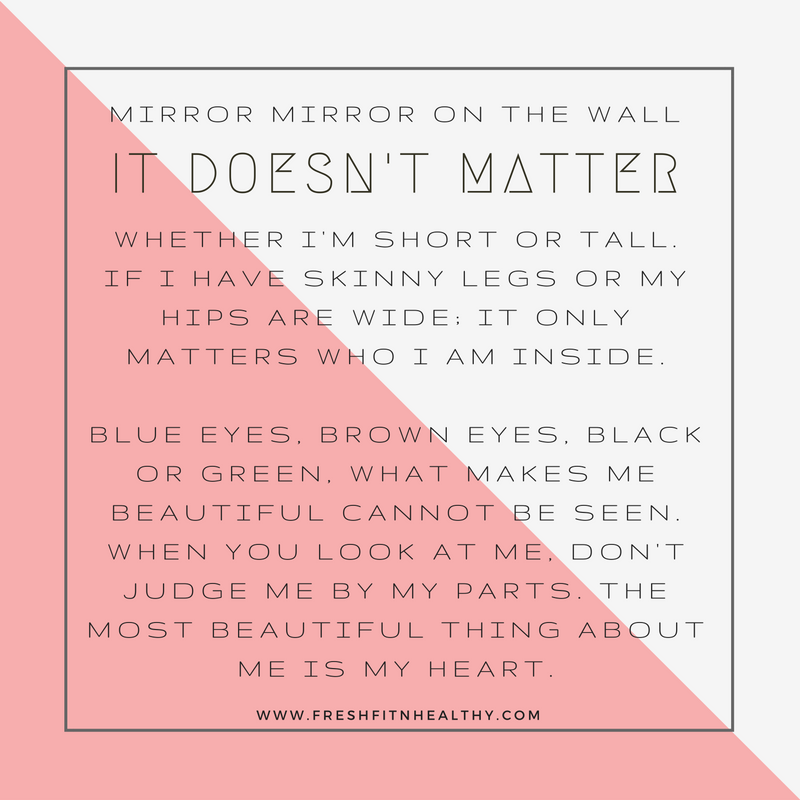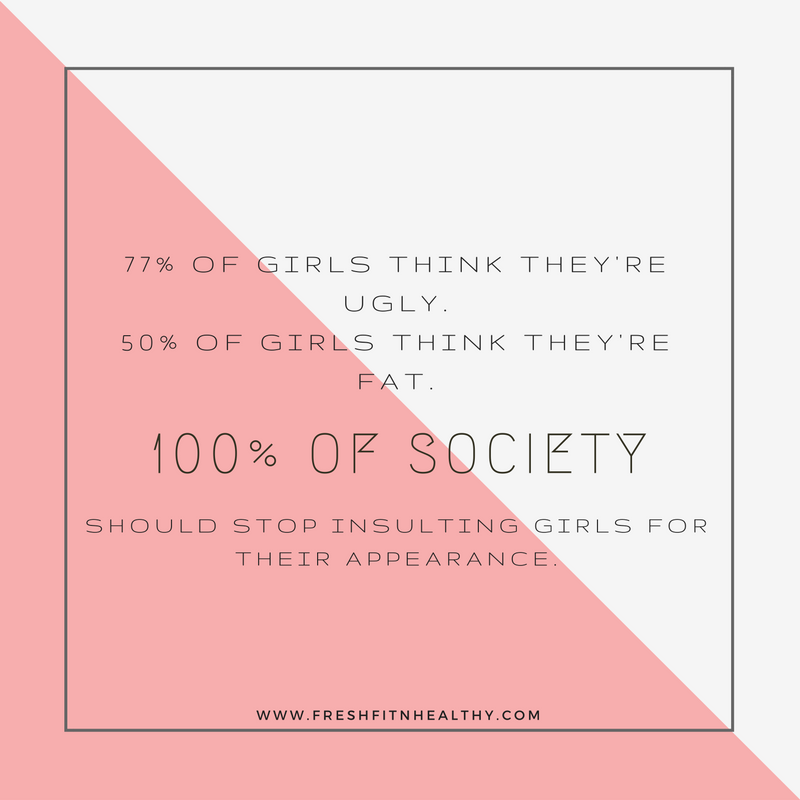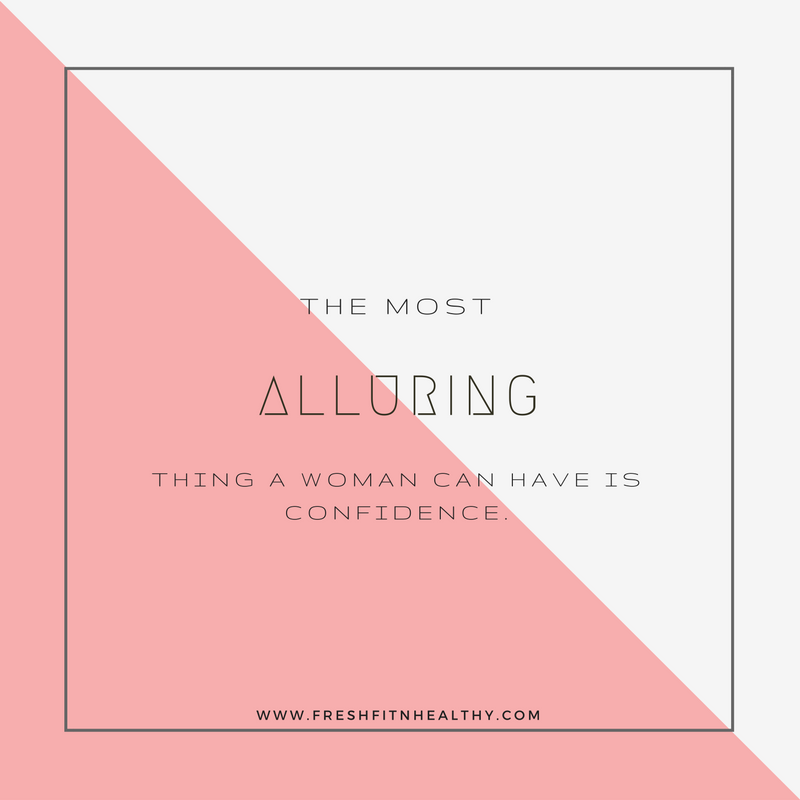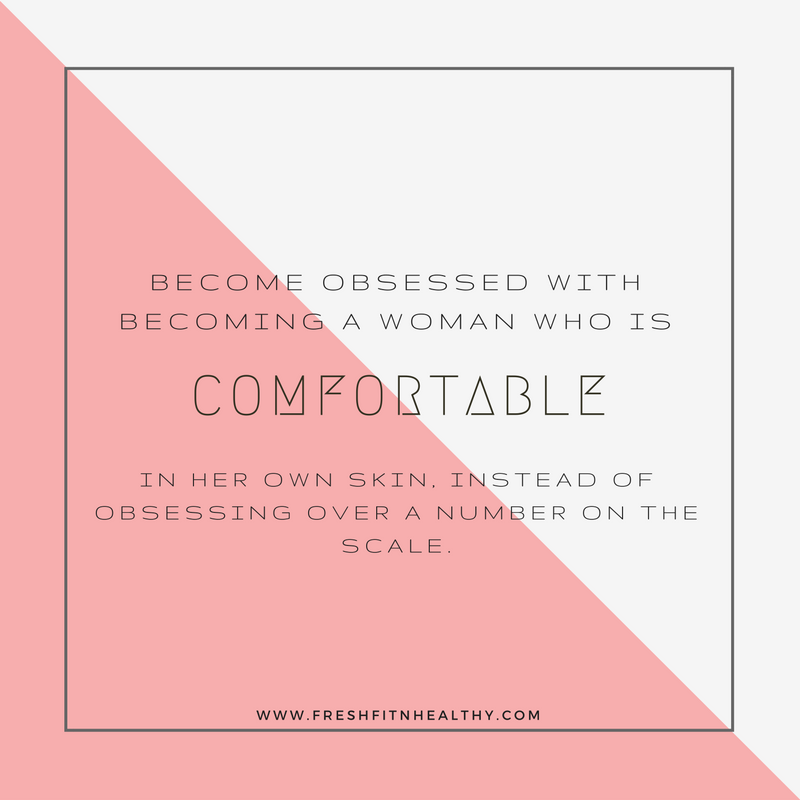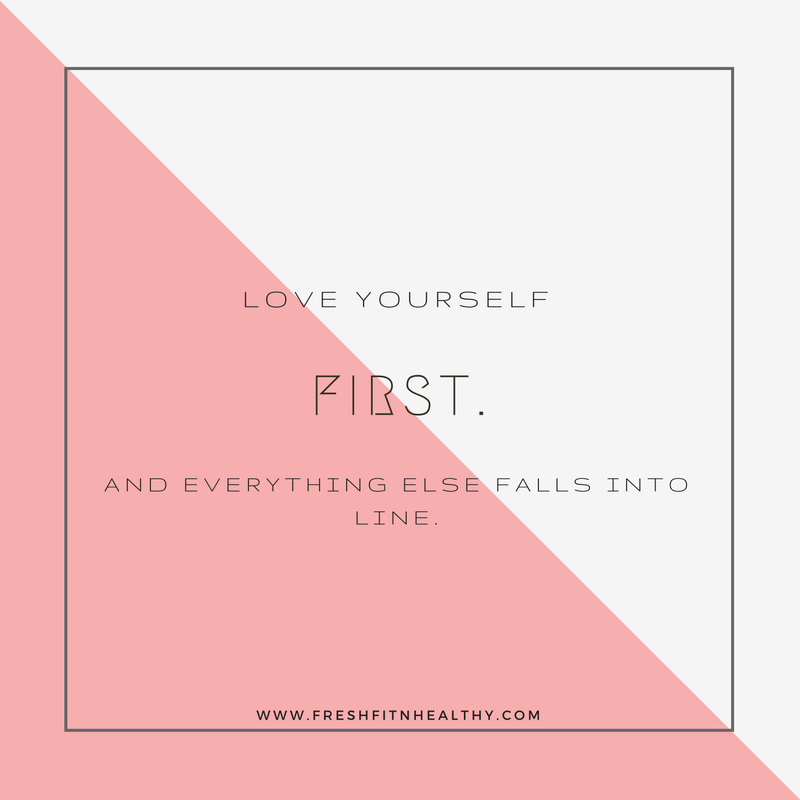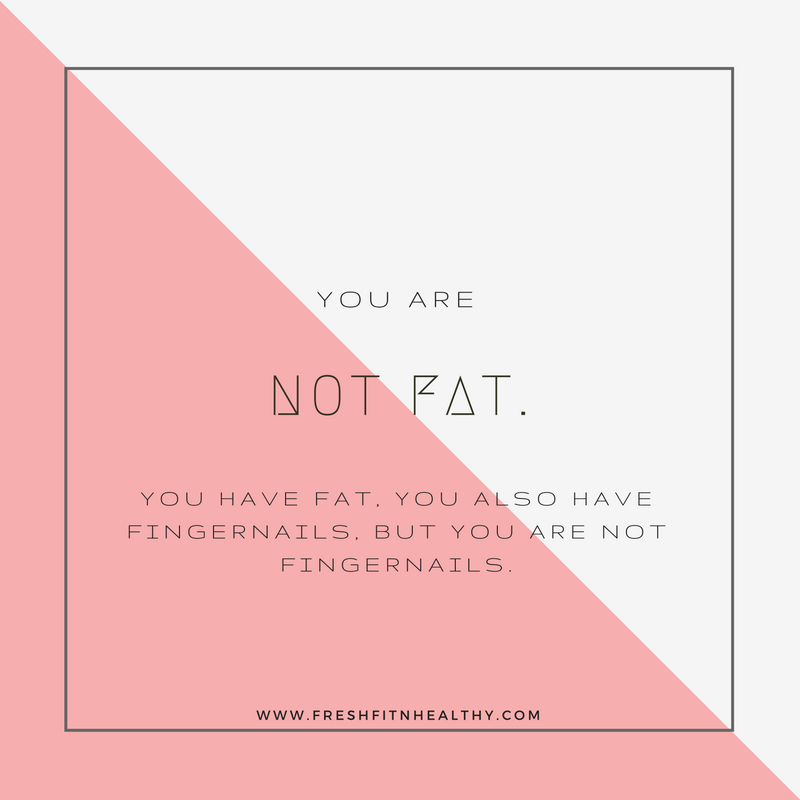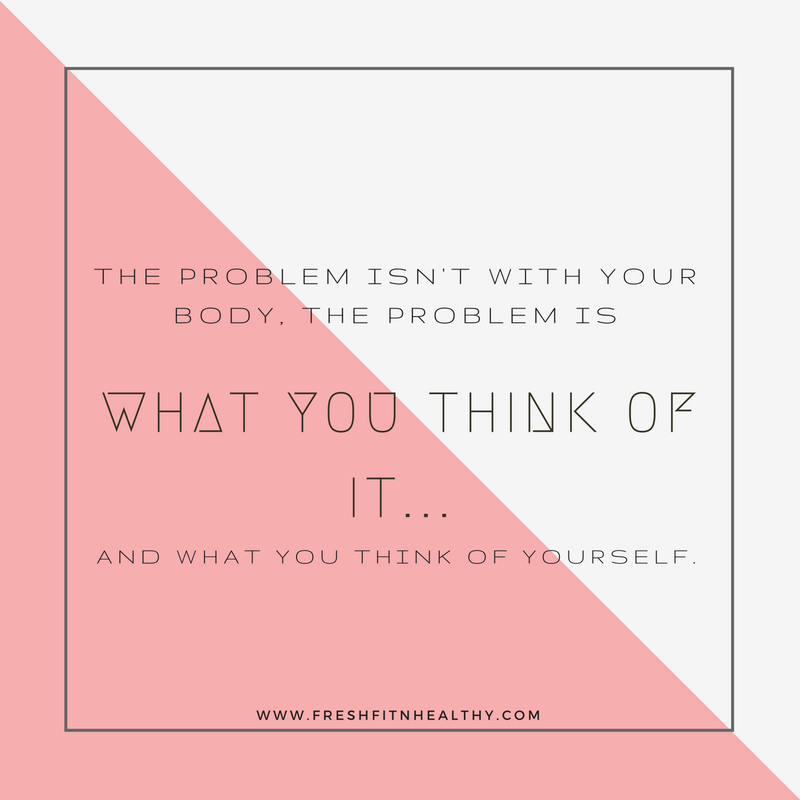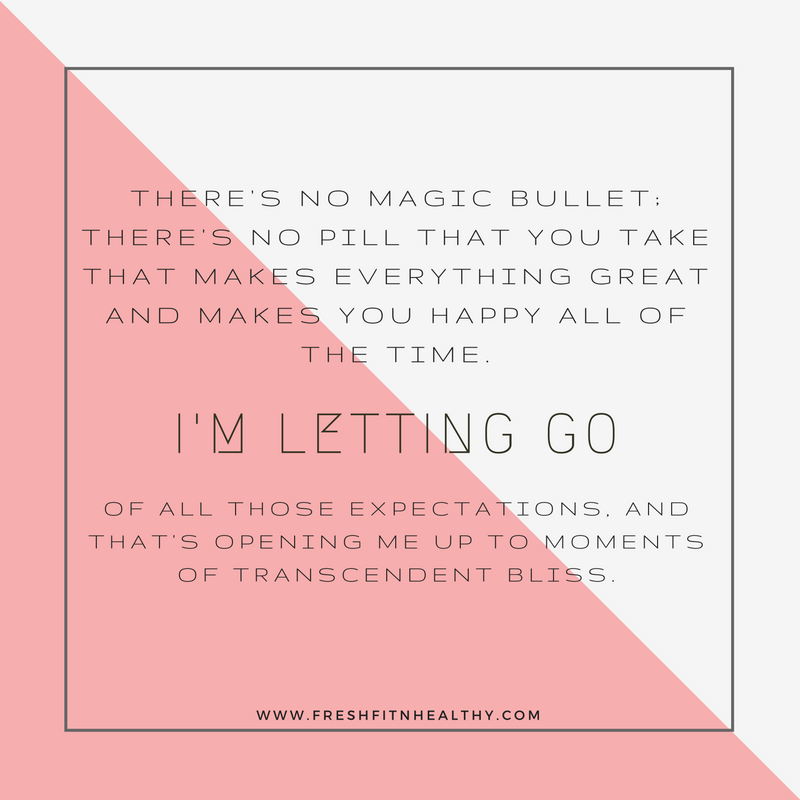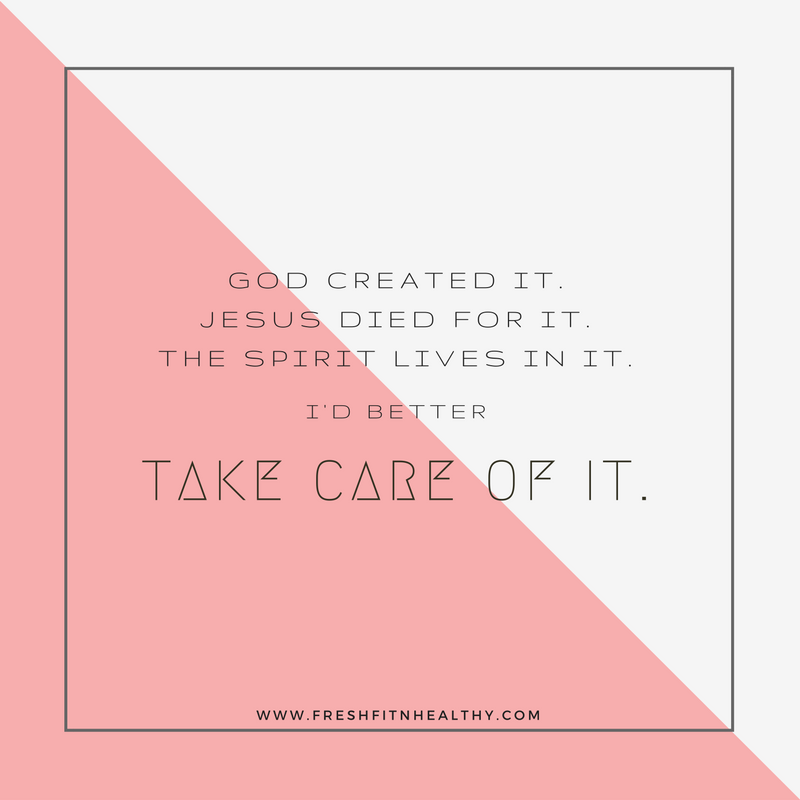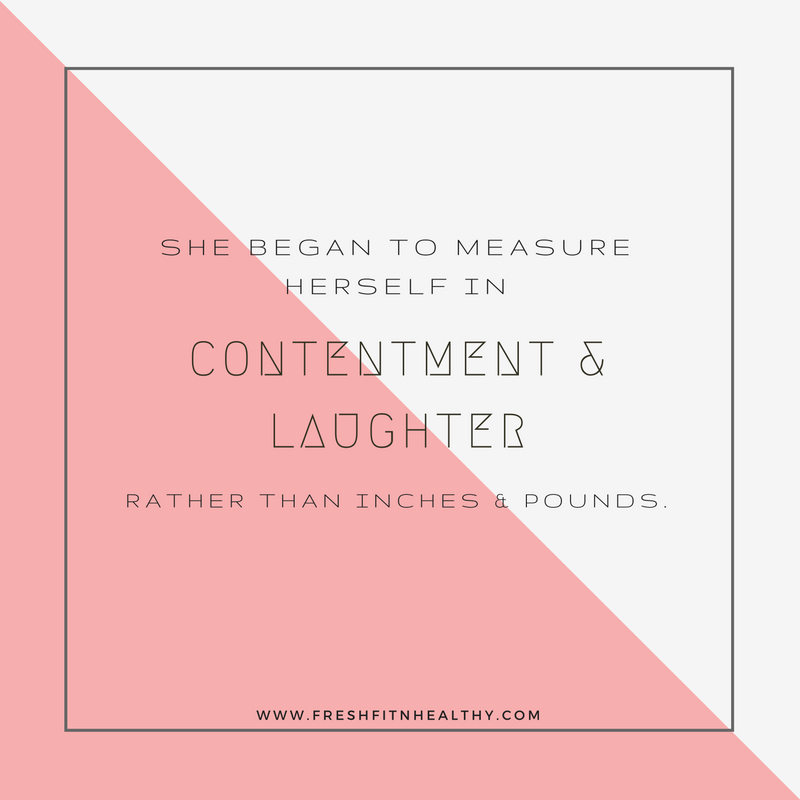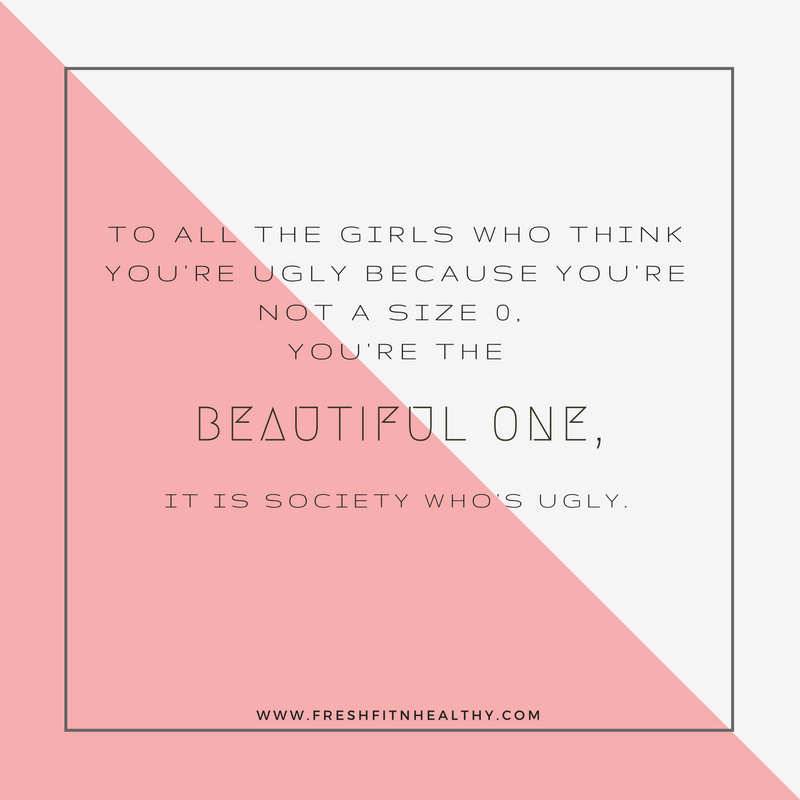 Hope this post help spread some self love<3
Happy LOVE YOUR BODY DAY!
xo,
Sarah Grace