Need a quick, easy, yet delicious side dish for a meal?
Look no farther. This recipe was a hit during my winter break when I was home and made these for my family.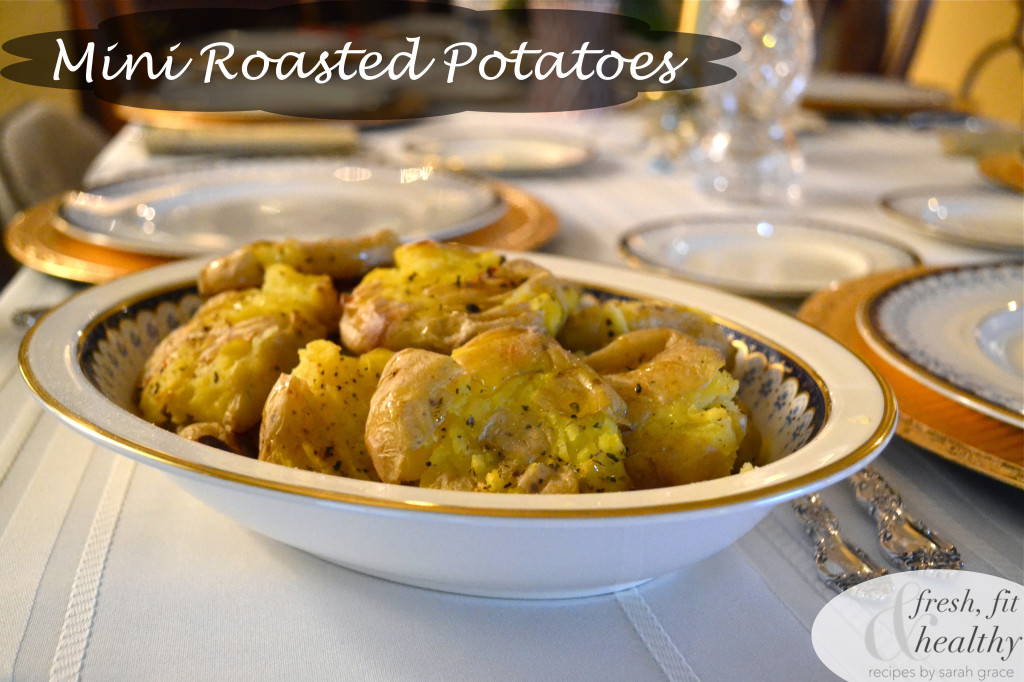 They thought it was such a delicious and fun idea!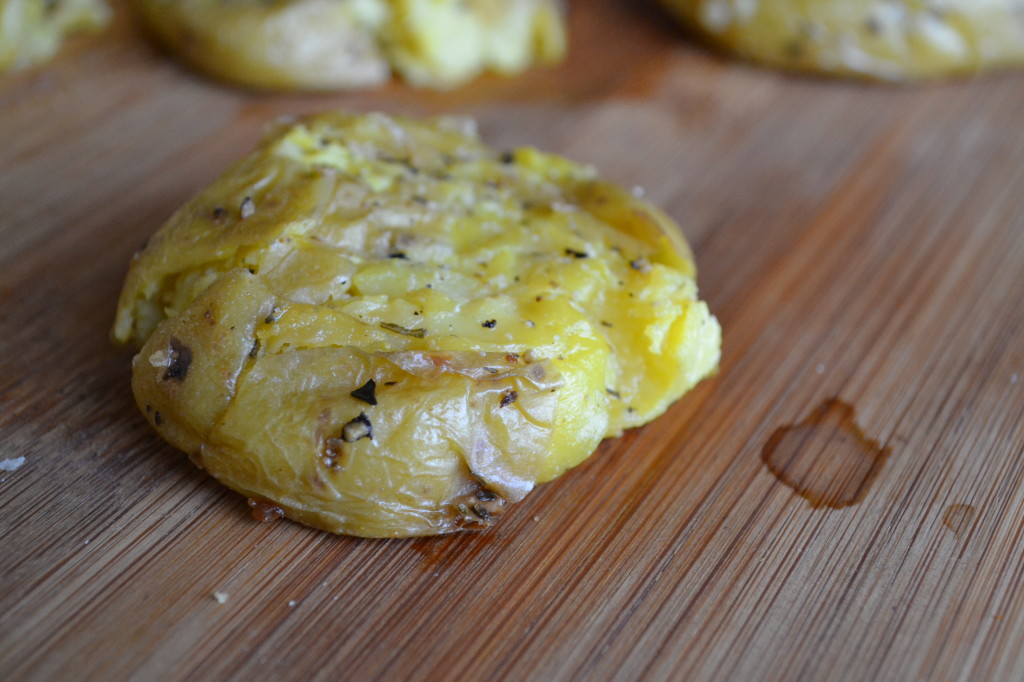 I usually don't eat white potatoes that much because I just really only love sweet potatoes. Hence why I made all those recipes like a sweetpotato pizza crust, a sweetpotato cookie dough dip, sweetpotato pumpkin muffins, and sweetpotato brownies!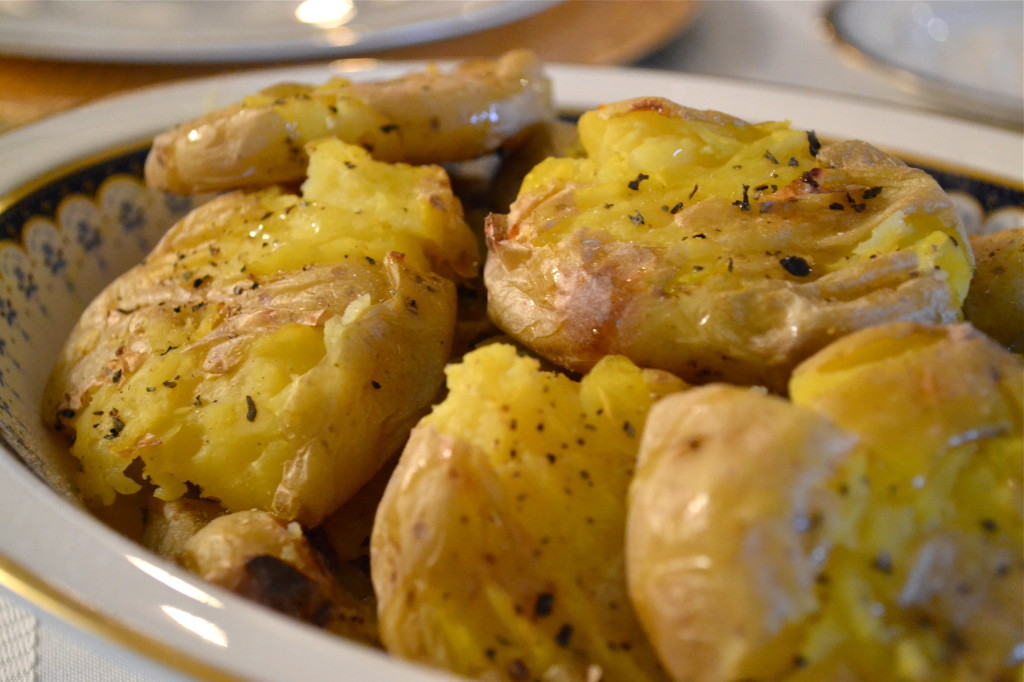 But guess what? I LOVED these.
Like I said, need a side dish, these are it next time!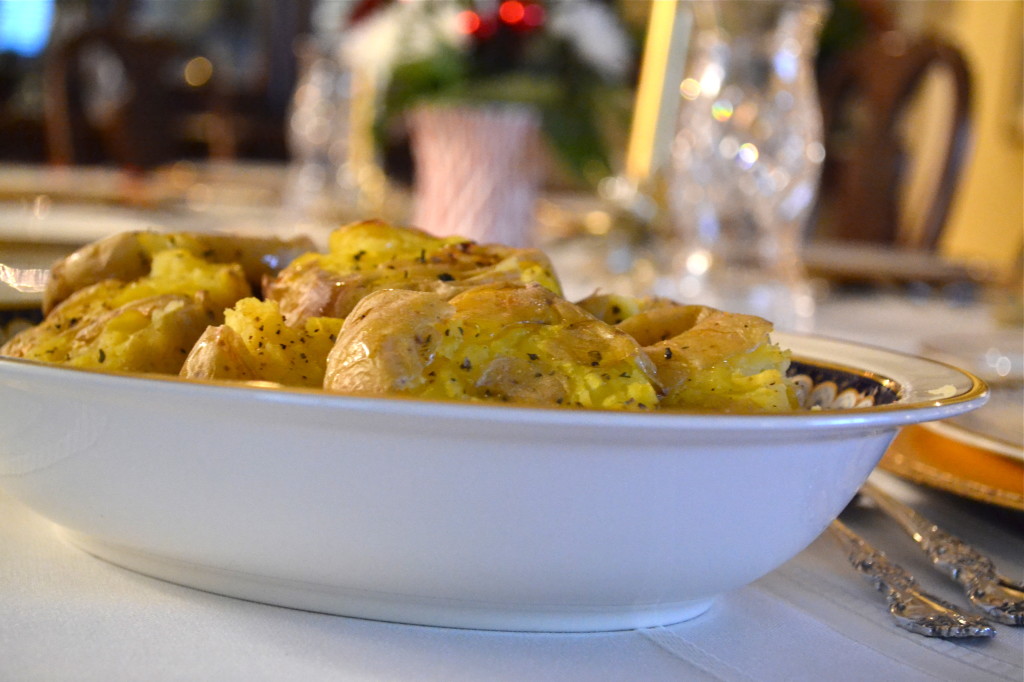 Until next time,
xoxo, Sarah Grace

Rating 4.8 from 6 reviews
Prep time:
Cook time:
Total time: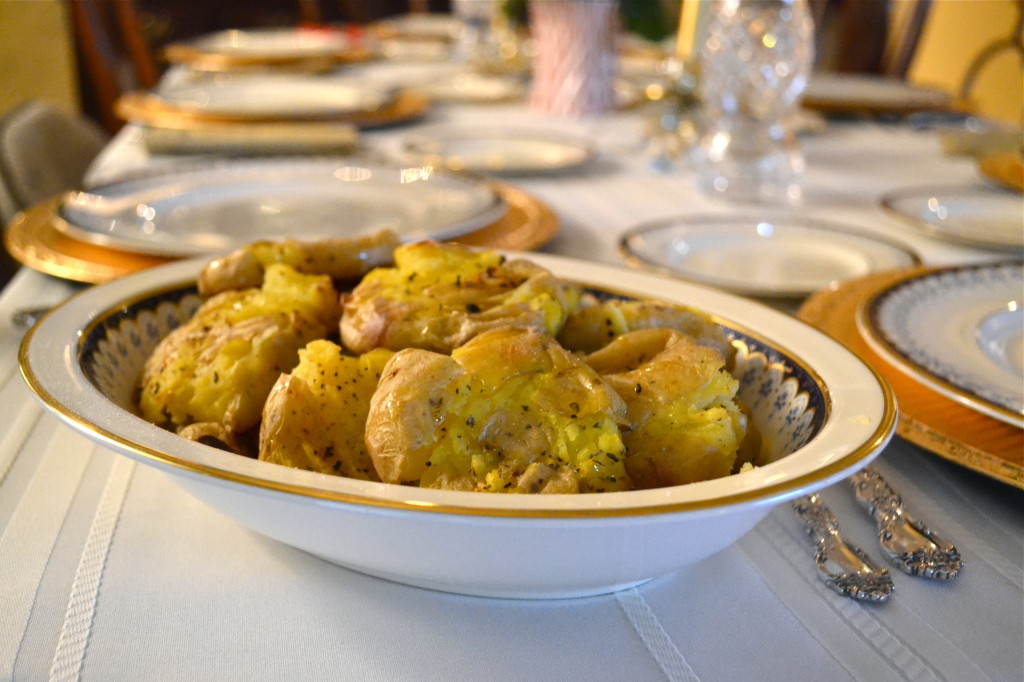 A great side dish and can be prepared a day in advance so that all you have to do is bake it when desiring! Perfect for a big meal presentation
Ingredients
1 bag Mini Golden Potatoes
Olive Oil Spray or just some to drizzle
1 tablespoon dried Rosemary
Sea Salt and Pepper to taste
Instructions
Bring a large pot of water to a boil and add mini potatoes
Simmer potatoes until soft, about 20 minutes
Drain potatoes and get out the cookie sheet you will bake them on
Spray sheet with nonstick spray
One at a time, set a mini potato on the cookie sheet, and press down on it gently with the back of a spoon, in order to mash it down but still keep it intact as one piece
Once all potatoes are smashed and on cookie sheet, drizzle or spray with olive oil
Sprinkle dried herbs, sea salt, and pepper on potatoes.
At this point, you can either cover and refrigerate until ready to bake, up to two days
When ready to bake, preheat oven to 400 degrees F and remove sheet from fridge if it was in there in order to bring to room temperature
Bake in oven for about 20 minutes, or until potatoes are slightly crispy on edges
Serve warm