Before you think that is dumb, hear me out. Do you set "resolutions" for yourself every year, only to fail them at one time or another? I may be making a commitment for my life, but not your typical one.
As a lover of all things health and fitness,  a graduate student pursuing a masters in sports nutrition, a girl that is also pursuing a career in the field as an RD, and also is currently a certified personal trainer… you'd think I would be setting resolutions this new year focused on health and fitness.
Well, I won't be making any "New Years Resolutions" this year. 
Why? Because typically (at least speaking for myself), I set a whole bunch of "resolutions" in all my areas of life, and then when I fail with one, I throw them all out the window!
But the biggest reason why I won't be setting resolutions this year (because as you saw here, I DID set them last year!), I FORGET my main callings in life.
I could sit here and list off tons of little goals I have for myself in blogging, career, school life, social life, and just everything for my business with Fresh Fit N Healthy…
But see, even though I am a graduate student that loves healthy and fitness, I am first and foremost a girl that is a follower of Christ. And in God's eyes, I only have TWO callings in life:
To love the Lord you God with all your heart and with all your mind, and with all your strength.

To love your neighbor as yourself
But so often I get into "doing" things for both God and selfishly for my own future and well-being, that I forget that his greatest desire for me is to simply LOVE.
And the awesome part about it all, when I am good about following that ONE desire of His, all the other, small things fall into place. When I love God, love others, and love myself, I will naturally be working with all my heart to pursue the things God loves and I love, I will be impacting other's lives, and I will be taking care of myself. And that's honestly all that matters to me.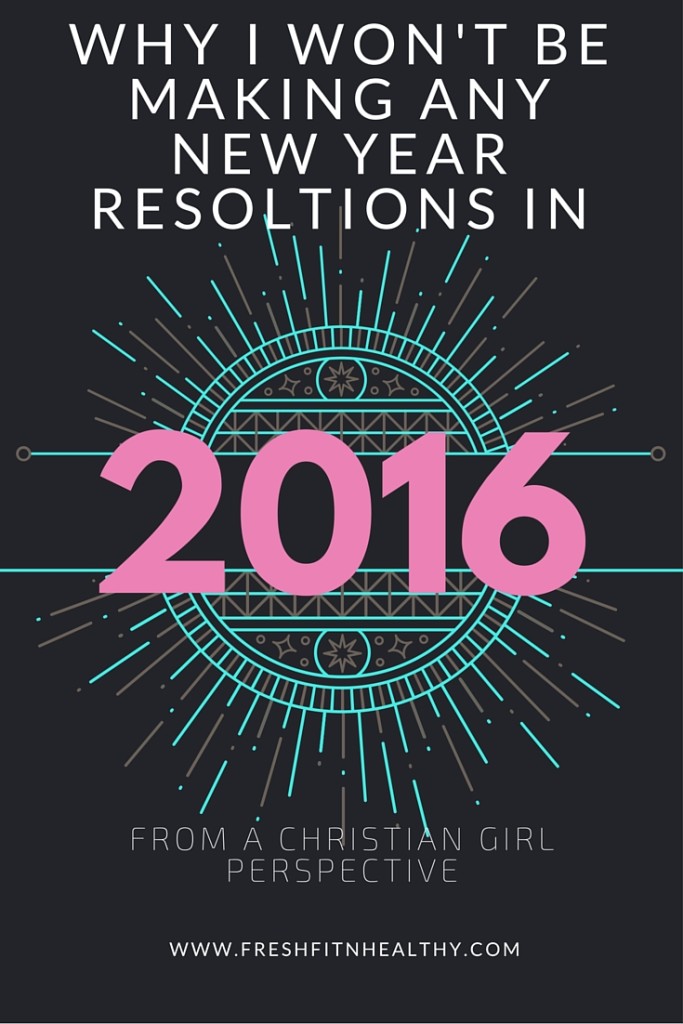 But this is why I said I would be setting a commitment for myself, just not your typical one.
To fulfill a calling, you have to make a commitment.
So, I will be making ONE commitment this new year.
Thankfully, my pastor back home helped me to see WHAT that commitment should be, in order to fulfill my two CALLINGS
Commit to BEING STILL with the Lord every single day, so that you can be filled with His love and strength, hear what He is wanting you to do, and go where He is leading you.
So there you have it. I may not be making "New Year Resolutions" this year, but I WILL be making one commitment in order to pursue my two callings in this life:
I am making a commitment to take time each and every day to BE STILL, so that in this rush-crazed age, I can hear where God is leading me to go, and do what He is desiring me to do.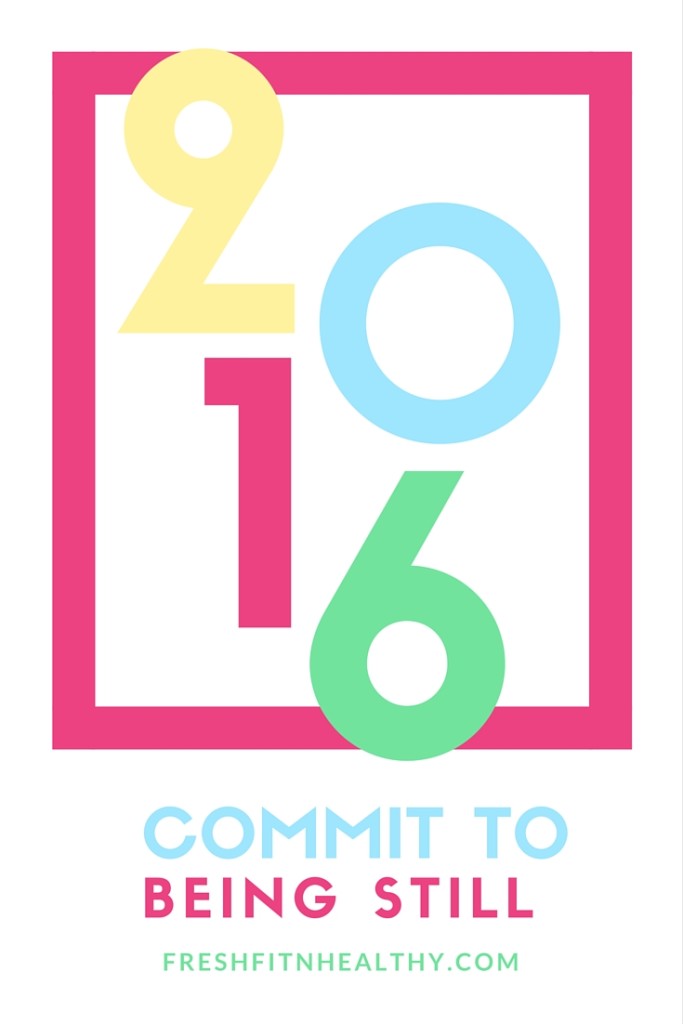 Because let me tell you, I have this feeling inside of my heart that 2016 is going to be an amazing year. God has been preparing me these past 6 months and strengthening me in so many ways. I'm ready for what He has for me right around the bend for my life! And I don't want to miss out on any part of it. Yes, I have FOMO for God's plans for my life.
And because of having a fear of missing out on His plans, I will choose to be STILL and to LISTEN.
What are you choosing to commit to this year of 2016?!