Hear & SEE my experience with , an amazing natural products company, after attending their immersion event in Bloomingdales Illinois!
Wow.  I think I could write a book on this incredible trip with and because of experiencing SO many things and getting to meet so many inspiring people. And that's saying something with the trip being less than 48 hours long!
I'll try to keep it to the main, most exciting points…but you know me and my capability of "being short". Reason why I just published my , because I can write…for days.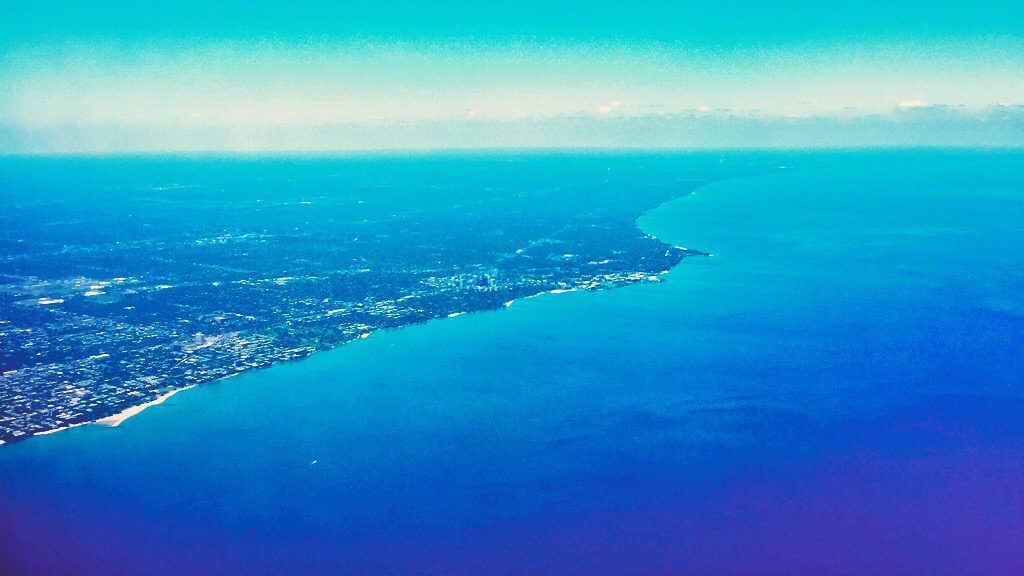 Which is also why I made a , because I didn't think words did justice for all the cool things I was able to do and see! So after reading, you've got to go watch the video at the bottom for the full effect!
Now it was just about one year ago I first heard of , after they reached out to me, wanting me to try their products. Like to most companies that do, I agree to try the product out, but not to post anything until actually seeing if I like it and it aligns with my core beliefs.
Well, as you may guess, NowFoods's products all AMAZED me, and I was instantly in love. Not only because they were healthy and natural…but because the food actually TASTED GOOD. Like as good as the "real stuff". I remember chowing down on the , the , and the delicious . But not only did I love their food, but their protein powders and supplements too! I quickly found myself thinking, wow, this company has IT ALL…it's natural…and it's AFFORDABLE. #winner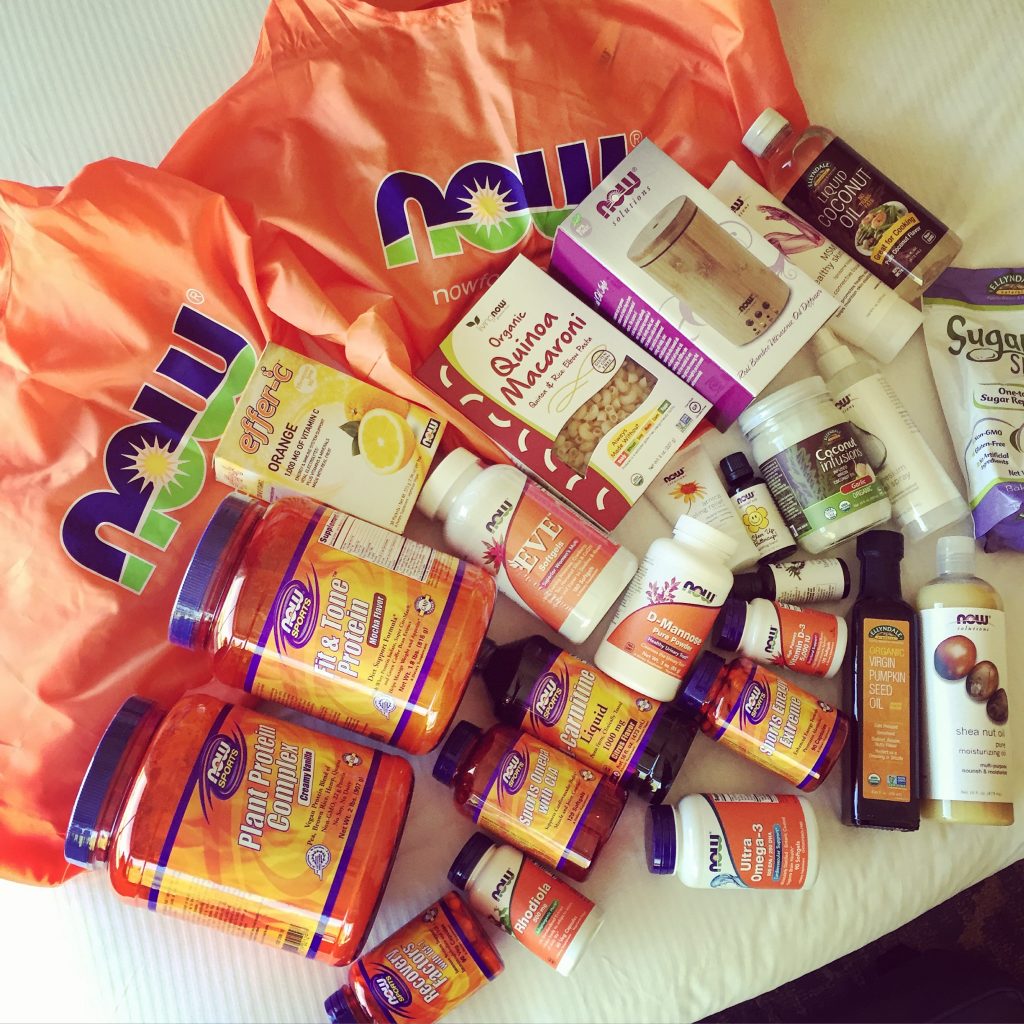 And since that package they sent me a year ago, I've used their products nonstop like their Better Stevia Vanilla Drops in my coffee (as you may see in my snaps — Sarah_Grace11).
ps: want a package like this from Now Foods?!
head over where I'm hosting a giveaway!
Which is why I was ECSTATIC when I got offered this opportunity to go to their production facility in Bloomingdales, Illinois with some other amazing FitFluential bloggers. And let me tell you, as I write this post on the plane ride home, I was anything but let down by the experience.
I had the most incredible time from the minute I walked out of the airport. I was quickly greeted by two other bloggers that I have followed but never met in person (LOVE events like this when I get to put faces to blogs!), and a nice ride to take us to the hotel!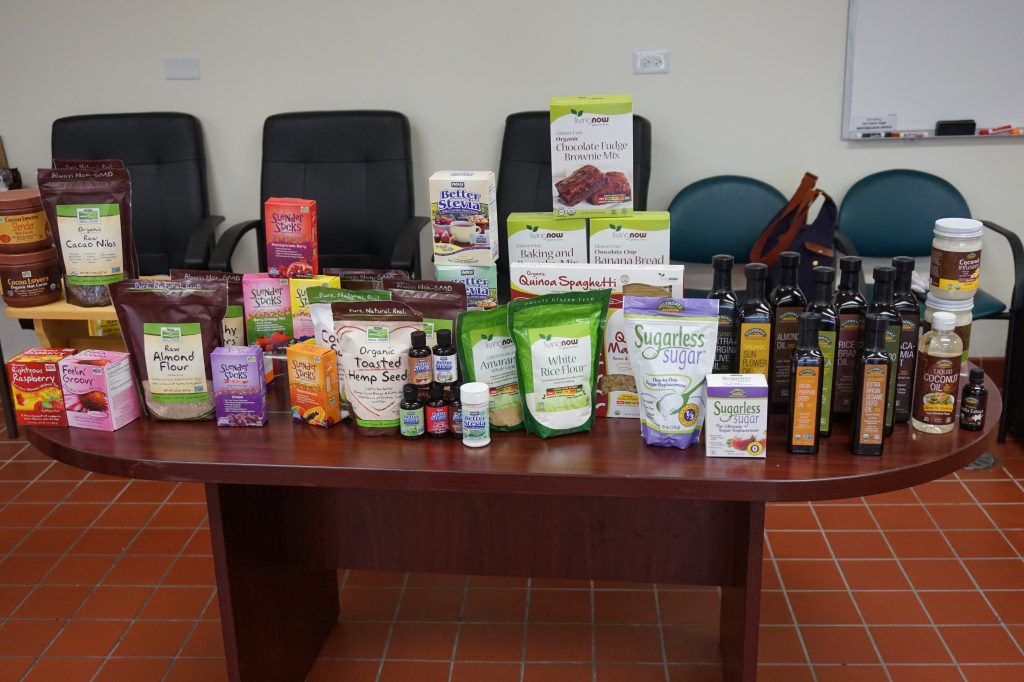 We were greeted by Fitfluential and NowFood members, giving us snacks and cool ~swag~. But it didn't stop there because when I got up to m room (my OWN, HUGE room), I found TWO HUGE bags full of products that they offered to ship home for me!
But getting to the HEART of things and away from just the cool "stuff" I walked away with, NowFoods really impressed me. And I don't say that about any company as you know. I am very careful with who I associate with, and I can say without a doubt I proudly support NowFoods after my experience. The company is one of the largest independent manufacturers of natural products in the U.S. health food store channel, and their success they've experienced doesn't surprise me.
With being family-owned, they can run things the way they want, the way they know is best and safest for their consumers, rather than following mandates from others. They have over 30 MILLION dollars worth of equipment just to ANALYZE their supplements and products, ensuring we are receiving only the best of quality and what they claim on their labels. NOW's industry-leading Quality Control and Quality Assurance programs guarantee that what's on the label is in the bottle or package. Which is rare. Let me tell you, in becoming more educated lately on supplements in my Sports Nutrition Masters program, I am coming to realize just how many companies LIE or try to get away with anything they can with the words they use on their labels, just to sell their products.
And 100 percent of NOW's family of food brands are non-GMO; and 88 percent of NOW's supplements are non-GMO Assured.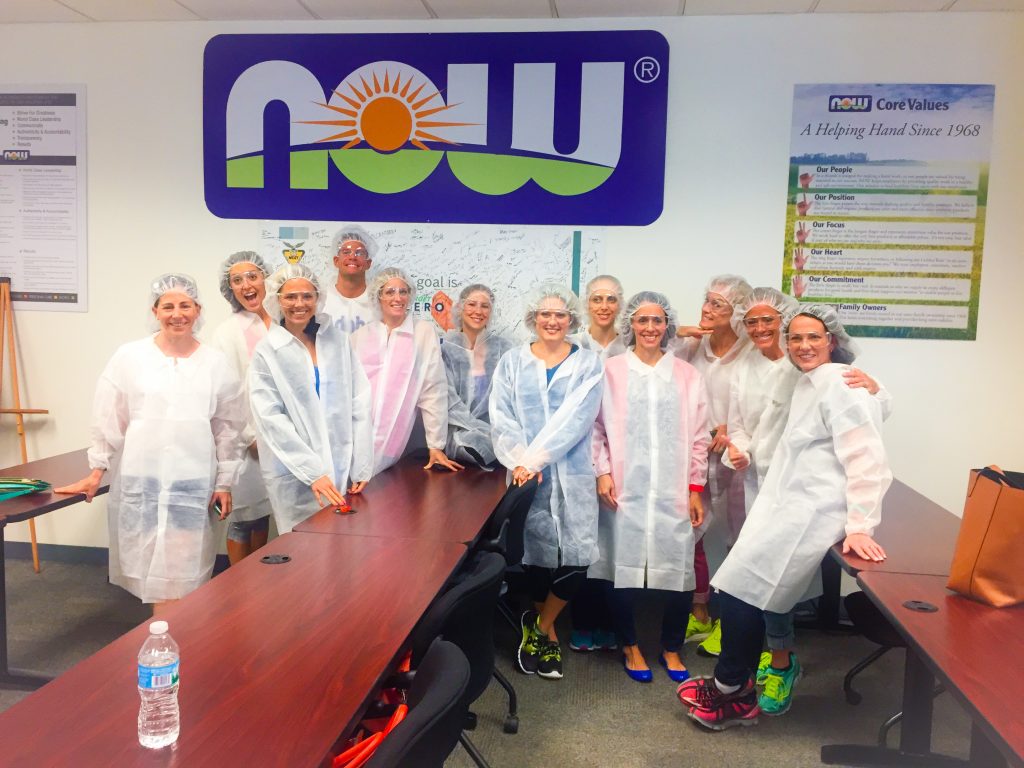 But is the real thing. And as I toured their private plant and their headquarters, I couldn't help but to notice that EVERY single employee LOVED what they did. They LOVED their job. Their faces LIT up as they would tell us about what they specifically did and the machines they worked with. It was a beautiful thing to see.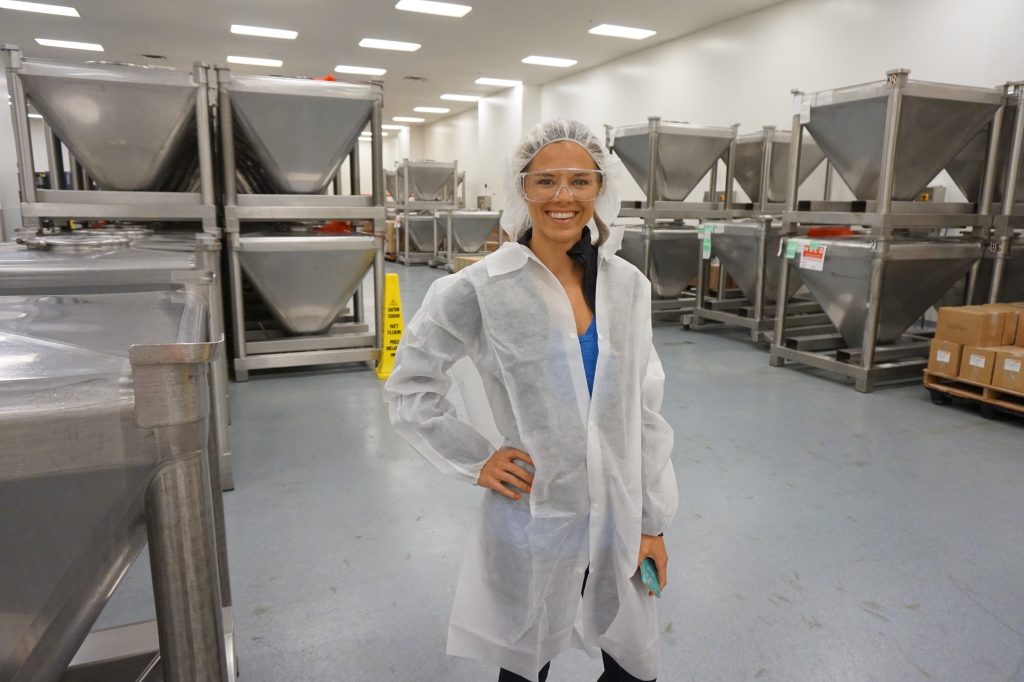 But as a FOODIE, you know I took photos of all the treats and delicious food ON FOOD I got in these 48 hours, but that's all included in the video. So I hope you enjoy, and get to see a little bit as to WHY I have come to truly love this company!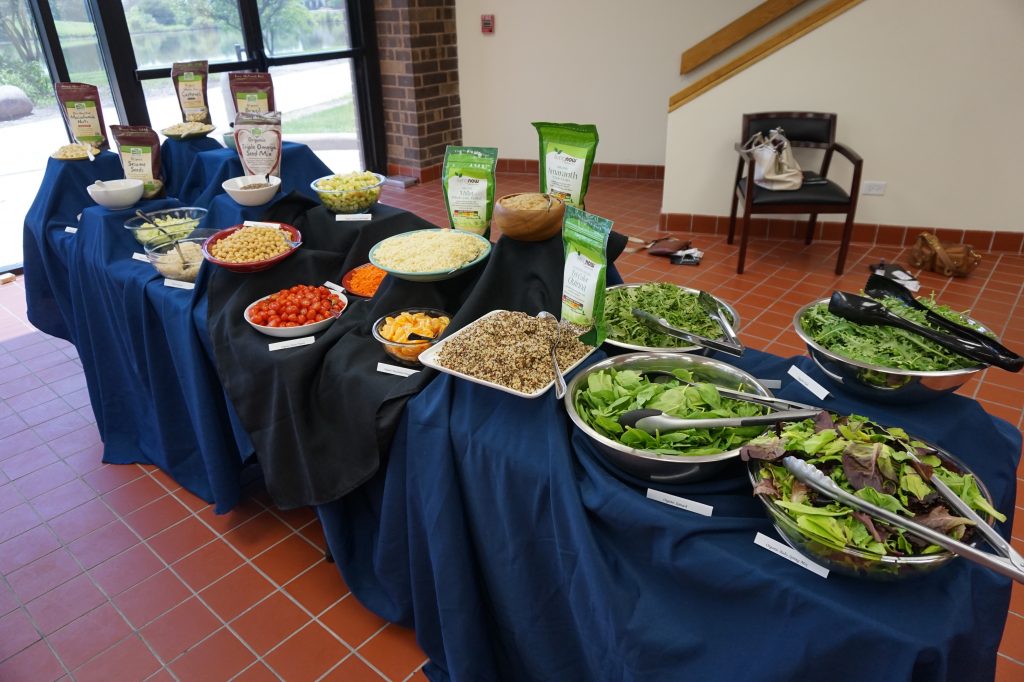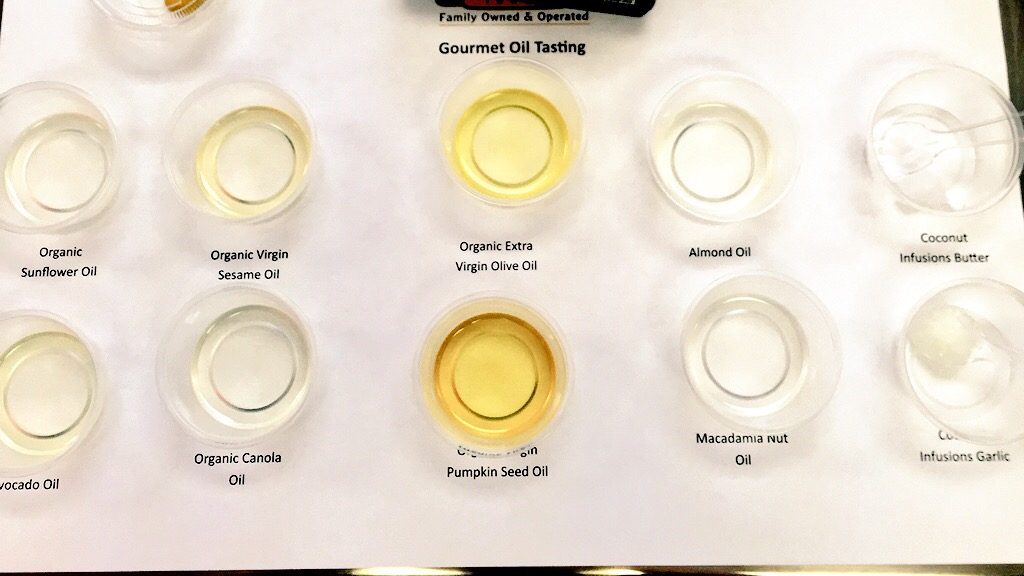 And as most posts, I'm leaving you off with a DELICIOUS recipe of NowFoods I got to enjoy, AND a diy Soothing Bath Salts recipes that we made during our time in their facility. (see more of this all in the video!) But yes, Sarah Grace over here who is NOT diy-material or crafty….made a crafty diy bath teabag and cleansing oil spray! Just another highlight of NowFoods, they offer health and beauty products too that you can make things like this too!
Oh! And before I forget… tune in to the , Thursday, June 16 @ 9 pm EST!
Hope y'all enjoy!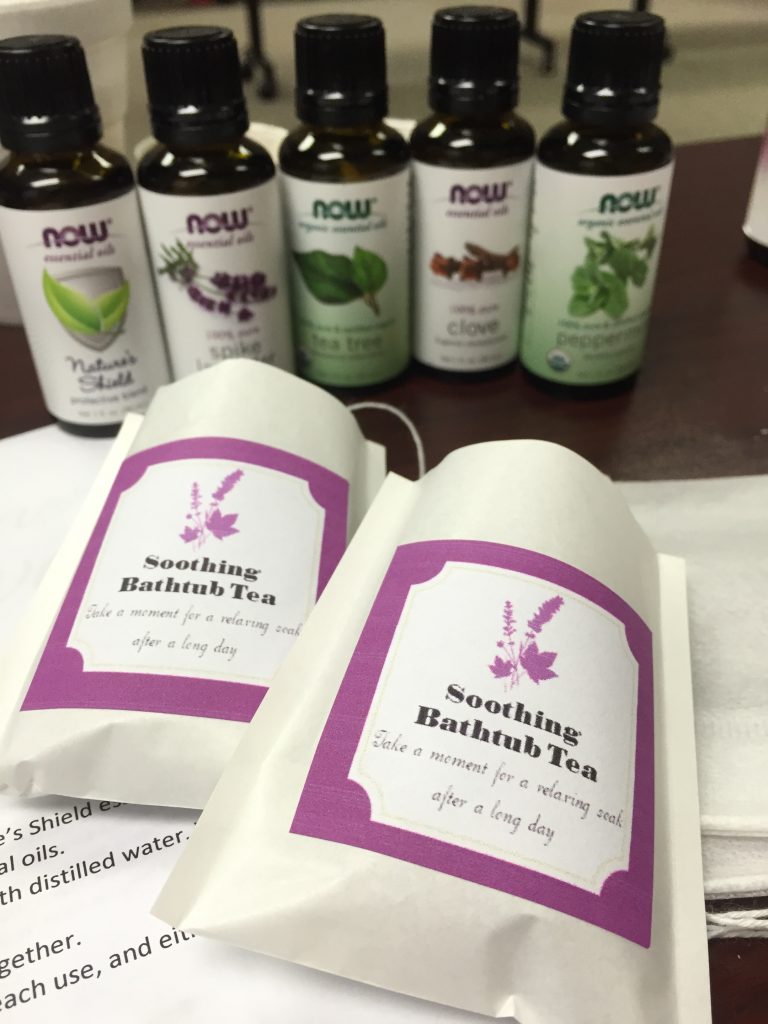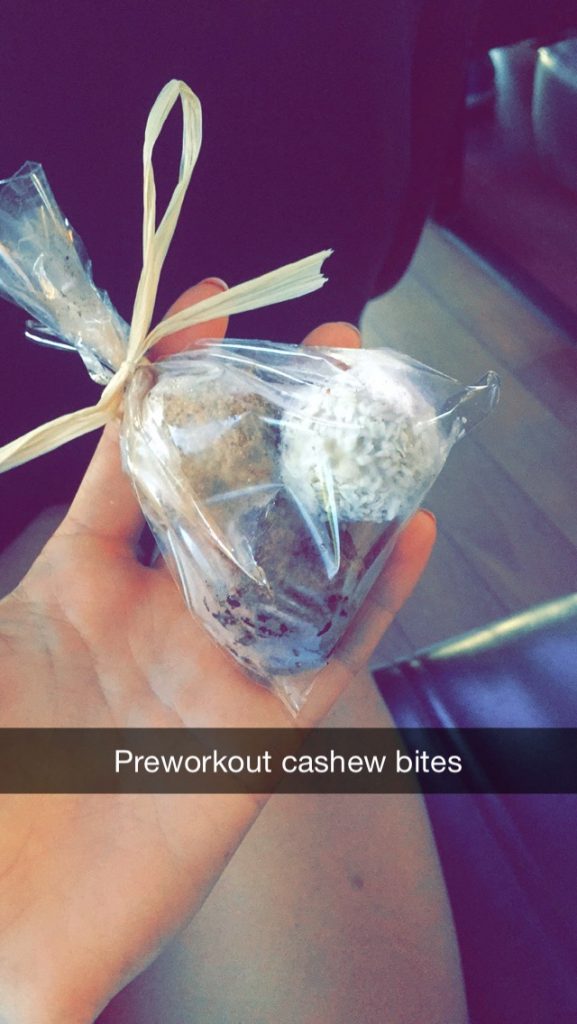 Questions for YOU:
What is your favorite part of the video?!
Have you heard of before? If so, what's your favorite product?
What's your favorite nut butter?? (Mine's cashew, which is why I'm including this recipe of NowFoods!)
Xo,
Sarah Grace
Ps: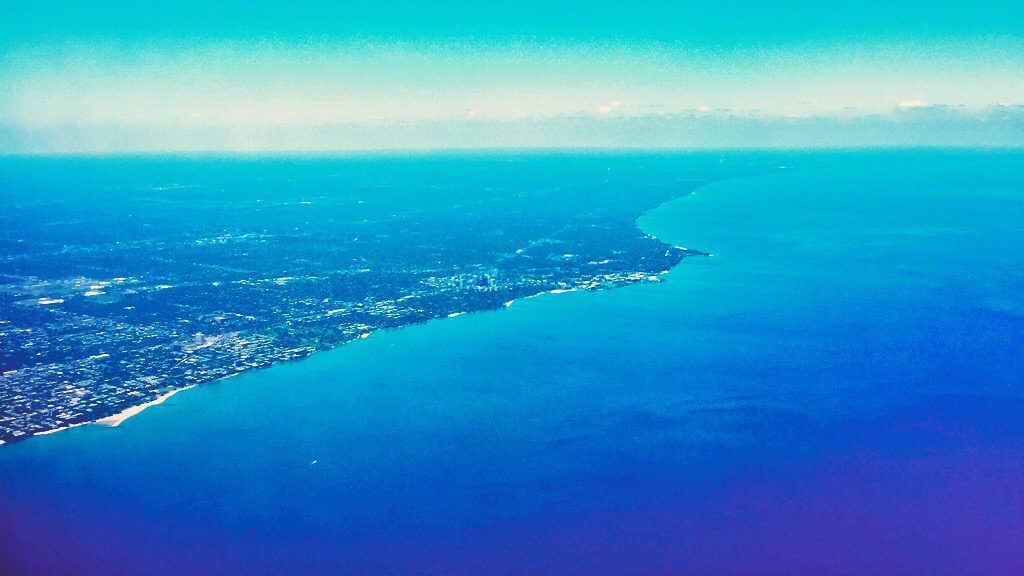 Ingredients
1 cup cashew butter, refrigerated
½ cup NOW Real Food® Dry Roasted and Salted Macadamia Nuts
¼ cup NOW Real Food® Organic Coconut Flour
4 drops BetterStevia® French Vanilla Liquid Extract
¼ cup NOW Real Food® Shredded Coconut
Instructions
Place parchment paper on ½ sheet pan.
In a chilled bowl combine cashew butter, macadamia nut, organic coconut flour, and french vanilla liquid.
Using a small scoop, roll mixture into ½ inch balls.
Roll balls in shredded coconut until evenly coated.
Place balls 1 inch apart on sheet pan.
Place in refrigerator for a minimum of one hour.
Serve and enjoy for up to 2 weeks.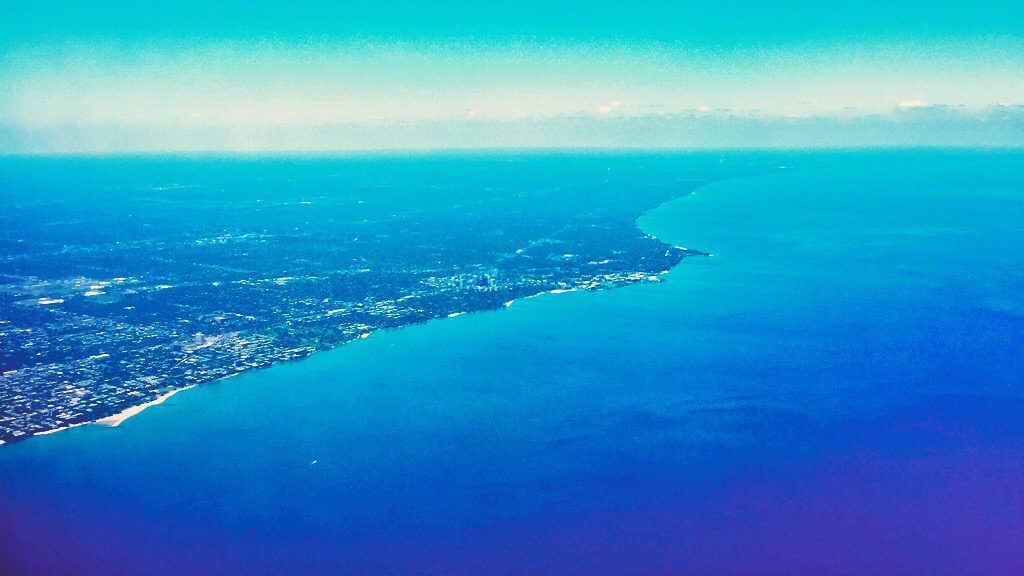 Ingredients
6 fillable tea bags
¾ cup Epsom Salt
¼ cup Sea Salt
¼ cup Baking Soda
½ cup Dried Lavender, Chamomile, or calendula flowers
10-15 drops NOW Solutions Spike Lavender essential oil
5 drops NOW Solutions Peppermint Essential Oil
Instructions
Combine all dry ingredients in bowl together and mix well. Add in essential oil drops and mix well.
Use a teaspoon to fill each tea bag with combined ingredients and tie bag shut.
To use: run a bath, and drop a couple tea bags into the water for the duration of the bath. When you are finished, you can discard the tea bag.
Want this SAME package of @NowFoodsOfficial goodies?!
To enter this EASY and FREE giveaway:
Head over to and follow the rules to enter!!

Winner chosen Friday night!
This post is sponsored by FitFluential on behalf of NOW Foods.