This month's recipe theme for Recipe Redux through me for quite the loop. Let's just say I felt like I was on a wild goose-chase, and surely not catching the goose.
"Nothing brightens up a dish like a real flower! Whether you live in the northern or the southern hemisphere, edible flowers can add flavor and aroma to salads, breads, spreads, desserts or dips. Make your recipe bloom with rose water, flowering herbs, floral teas, dried lavender blossoms or even fresh flowers like nasturtiums, violets, borage, squash, sunflowers or pretty much any blossom in a vegetable garden."
After reading that theme, I thought, hm. I've never use edible flowers in a recipe before. Where do I even start? I thought maybe do something simple like infuse honey with some type of flower since I'd never cooked with them before. But the better question was where do I even purchase edible flowers around here?
It surely wasn't easy to find I can tell you that. Did you know? Apparently most edible flowers are grown in fall or early spring..so every single market I went to said the same thing.. "I usually sell them, but just not this time of year!".
Agh. I spent a full two days on the search around Gainesville for some edible flowers. ANY kind of edible flower. I checked the local co-op, the two natural food stores, I even resorted to going to a delicious, well-known sushi place that typically serves flowers on their plate, asking to purchase some off of them. I came back flowerless. Poor friends that I dragged around with me on this goose chase…
But the day came..I decided to try out the local market that sets up downtown once a week that all different vendors come in and sell their products at. I walked from tent to tent..with no luck at first.
BUT THEN IT HAPPENED. I found ONE tent that sold ONE kind of flower, basil flowers. Now I know these may not be a "floral flower", but come on, feel bad for this poor girl driving around like a maniac asking tons of people where I can buy edible flowers from..you'll have to be happy with basil flowers for this post. I was sure proud to finally find SOMETHING.
And I think you surely will be once you try this recipe out.
Let me tell healthcarewell sildenafil you, I am NOT one for any type of shortbread cookie, or any savory/less sweet cookie..but boy I couldn't keep away from these. Right after photographing, I popped one in my mouth, and then another.
The flavors of basil and coconut just go perfectly together.
Shortbread cookies are typically just lots of butter, but not this recipe. This recipe is paleo-friendly and healthy! Swapping butter out for coconut oil, and using all grain free flours, I couldn't have been happier with the results.
Don't they just look so pretty?
And yummy?
You may want to go out and buy some basil flowers…I know the hunt was worth it for me!
Questions for YOU
-What is your favorite kind of cookie?
-Have you ever gone out to get something, only for it to turn out like my wild goose-chase for edible flowers?
-Have you ever experimented with edible flowers in a recipe? And if so, what did you make?
Until next time,
xo Sarah Grace

Rating 4.7 from 6 reviews
Prep time:
Cook time:
Total time: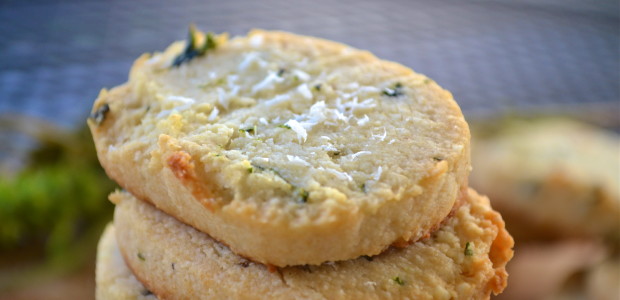 Ingredients
1 cup Almond Meal
¼ cup Coconut Flour
¼ cup Tapioca Starch
3 tablespoons Coconut Oil, chilled
2 tablespoons Honey/Agave
2 tablespoons Fresh Basil Flower Leaves, chopped and packed
1 teaspoon Vanilla Extract (I used BetterBodyFoods)
½ teaspoon Coconut Extract
¼ teaspoon Sea Salt
1½ teaspoon Baking Powder
Optional: ¼ cup Unsweetened Shredded Coconut
Instructions
Combine almond meal, coconut flour, starch, basil, salt, and baking powder (and coconut if adding) in a bowl, and mix with a fork.
In a separate bowl, mix together honey and extracts.
Stir honey mixture into flour mixture, and combine until a crumbly texture is achieved.
One tablespoon at a time, add in the coconut oil, mixing. Add 3 to 4 tablespoons of coconut oil in, depending on how much you need to achieve a cookie dough mixture that hold together in a ball (but don't let it become to moist).
Roll into a log like shape, and wrap it in plastic wrap. Refrigerate for at least 4 hours.
When ready, preheat oven to 375 degrees fahrenheit.
Cut log into slices to form a flat circular cookie and place on cookie sheet with nonstick spray.
Bake in oven for about 6 minutes, remove, and allow to cool on sheet.
Enjoy! Store in sealed container when cooled.