A delicious, gluten free muffin filled with the delicious flavors of peanut butter and honey. Low in fat and super moist by the use of real California dairy yogurt!
Remember all those YUMMY, gluten free and healthy cookie dough using CHICKPEAS??
Yeah, you know…like my , or my , or my , or my , or of course my favorite flavor, !
Well, these mini muffins are basically a BAKED version of that. Except filled with the delicious peanut butter and honey flavors. The perfect midmorning or midday snack. Because everything is better in bite size, right?
Am I the only one that has peanut butter and honey toast as a comfort food? Just having one of those days? Peanut butter and honey toast. Simple and comforting… right?
You all may know that I use almond milk a lot in my recipes to keep things dairy free, but if you aren't lactose intolerant, real California dairy products are a great option! When I was given the opportunity to make a recipe with their products (not a specific company, just a real california dairy seal on product of many different types!) I began looking into it. And I loved their motto:
"We don't believe in overly processed and we don't believe in overly complicated. We believe in real food made by real families, kissed by the California sun. Real California Milk represents the simple and real dairy foods made from California dairy families."
I give the student athletes I work with dairy all the time, as dairy products ARE good for you as long as you don't as an intolerance.
So for this onhealthy nolvadex yummy snack recipe, I decided to make the muffins with delicious real California dairy yogurt! Vanilla flavored to be specific, for an extra great taste to these already delicious peanut butter and honey muffins. Perfect snacking for the entire family, at anytime of the day!
What are you waiting for?! Better go make some!
Questions for YOU:
What is YOUR favorite way to use chickpeas?!
What is your favorite dairy product?!
Rating 5.0 from 1 reviews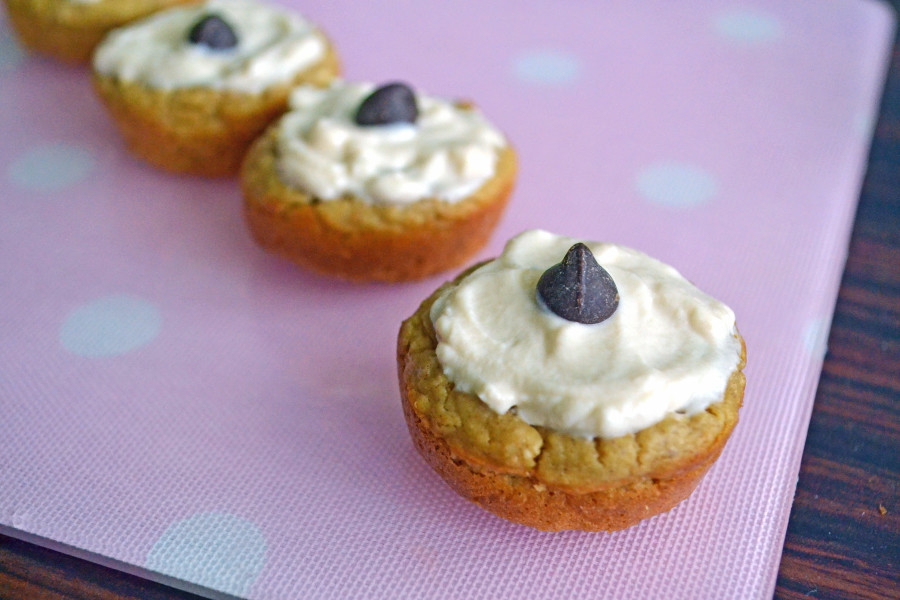 Ingredients
1 single 5oz container real California Vanilla Yogurt
1 can White Beans, drained and rinsed well
6 tbsp Peanut Butter
6 tbsp Honey or Agave
¼ cup Brown Sugar or Coconut Sugar
¼ cup Rolled Oats
1 Egg
2 tsp Baking Powder
2 tsp Cinnamon
1 tsp Vanilla Extract
¼ tsp Sea Salt
Yogurt "Frosting": Equal Parts of Extra Real California Dairy Vanilla Yogurt and Natural Peanut Butter (add honey or liquid stevia to taste depending on sweetness of peanut butter and yogurt used)
Optional toppings: mini chocolate chips, coconut, nuts
Instructions
Preheat oven to 350 degrees F.
Place all ingredients up through honey into a high speed blender or food processor, and blend until fully smooth (make sure all the beans are fully pureed).
Add in other ingredients and blend for a little longer, but do not over blend.
Pour into mini muffin tins sprayed with nonstick spray
Add in chocolate chips or additional toppings at this time.
Bake in oven for about 20 minutes, or until mini muffins are set.
Mix together 1:1 ratio of extra yogurt and peanut butter, and use as "frosting" for muffins!