A delicious, low fat, gluten-free, dairy-free, high protein dessert dip, that tastes like cookie dough yet is filled with a secret healthy ingredient!
Remember that Gingerbread Sweet Potato Cookie Dough Dip?? Or my Chocolate Chip Cookie Dough Dip??
Welllllll it's back!
In pumpkin form 🙂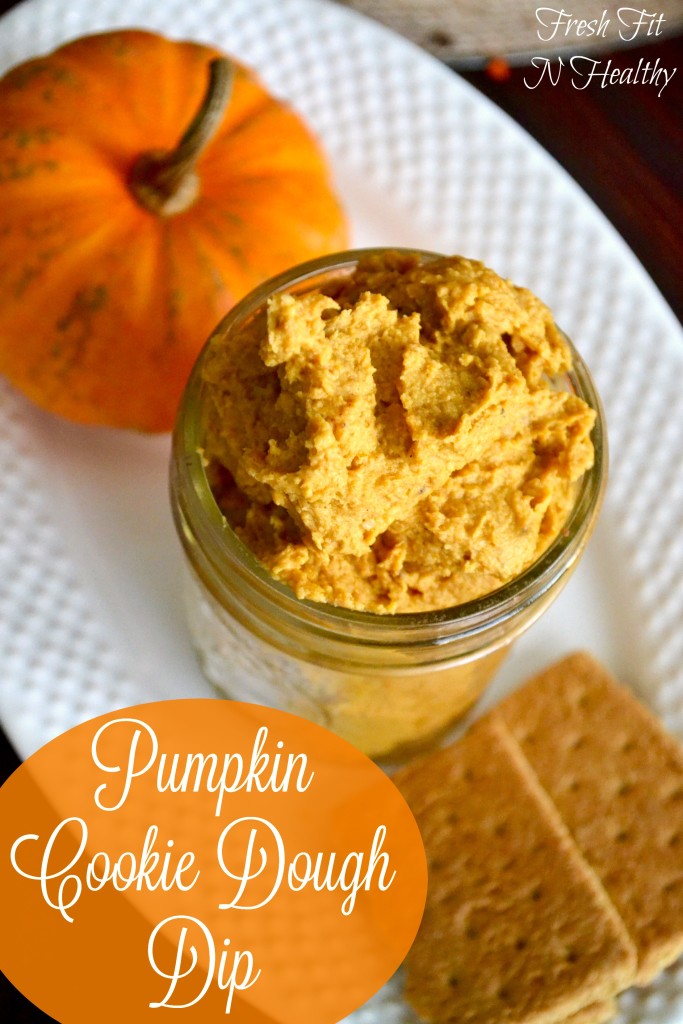 I just cannot get enough of these bean dip recipes. (oops, just spoiled it for those of you who haven't seen my first two cookie dough dip recipes mentioned above)
You would think they would taste like straight, well, beans. And certainly not taste SWEET.
But boy oh boy, now that I'm hooked on making these dessert, there is no getting me away from it.
I have to say, I've tried some baked desserts that I found on the web, and I still haven't found one I quite like/doesn't taste beany..BUT, this raw, blended cookie dough dip, tastes like ANYTHING but beans.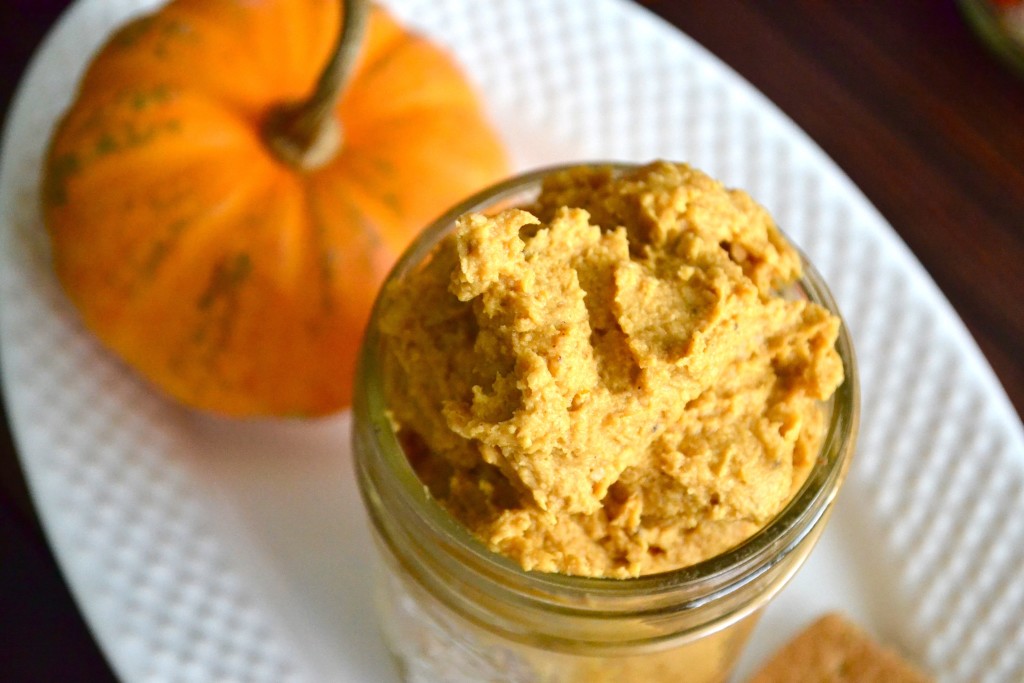 I make a whole batch, and it just, disappears. 
I don't know what happens to it.
Guess it's a good thing it's healthy, huh?!
What is YOUR favorite healthy dessert??
What do YOU think of these bean desserts all over the web??
until next time,
xo Sarah Grace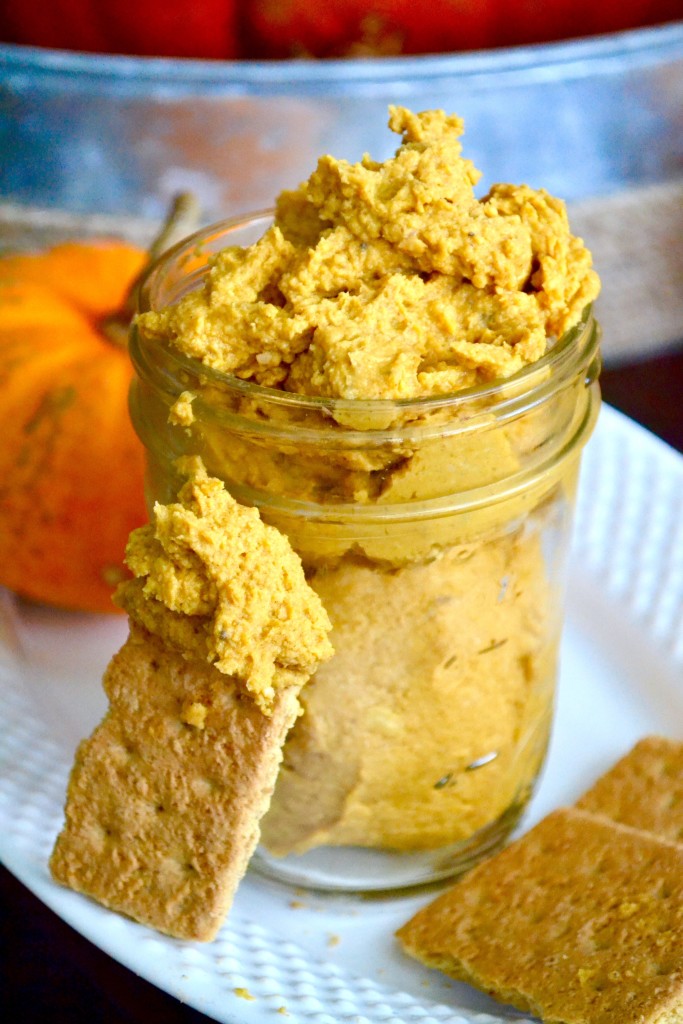 Rating 5.0 from 2 reviews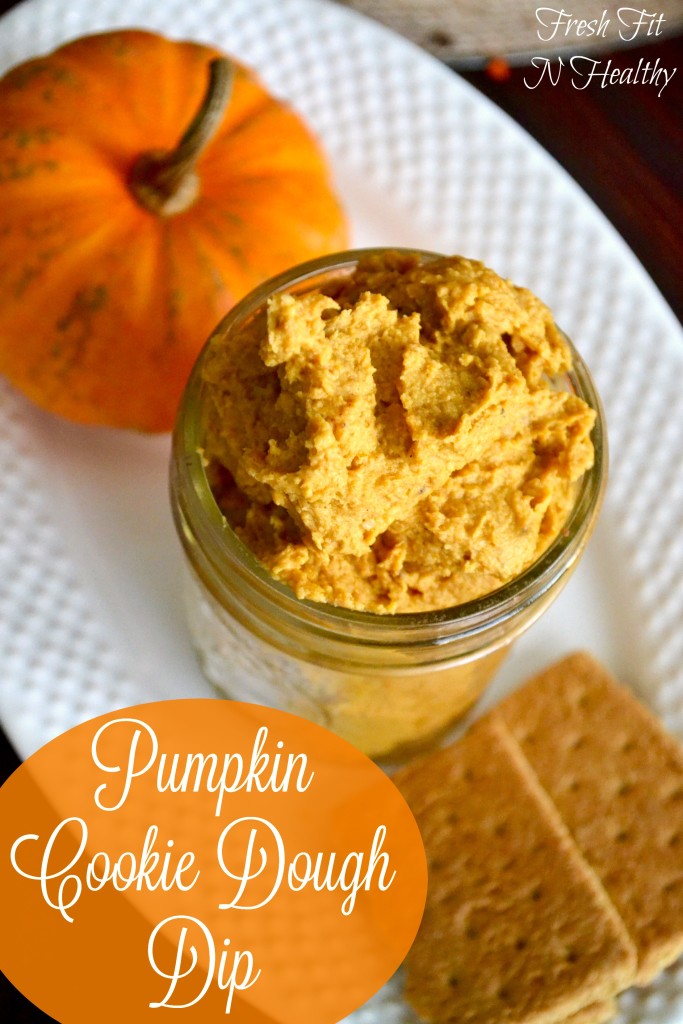 Ingredients
1 can Chickpeas, rinsed well
½ cup Pumpkin Puree
6 tbsp Maple Syrup or Honey
4 heaping tbsp Natural Peanut Butter/Cashew Butter or other nut butter of choice
2 tsp Pumpkin Pie Spice (or a mix of cinnamon, ginger, nutmeg, cloves)
1 tsp Vanilla Extract
¼ tsp Sea Salt
Instructions
Combine all ingredients in a high speed blender.
Blend until completely smooth (no one wants bean bits in their dessert! 😉 )
Refrigerate for at least 2 hours.
Serve with cookies, graham crackers, or apple slices!