Who loves pumpkin as much as I do? And peanut butter?!
Well, with a love for both, I thought there was nothing better than to combine the two for one deliciously flavored dip.
Low in fat and calories compared to any other kind of peanut butter dip or fruit dip, this recipe will surely help you keep that holiday weight off as the season quickly arrives.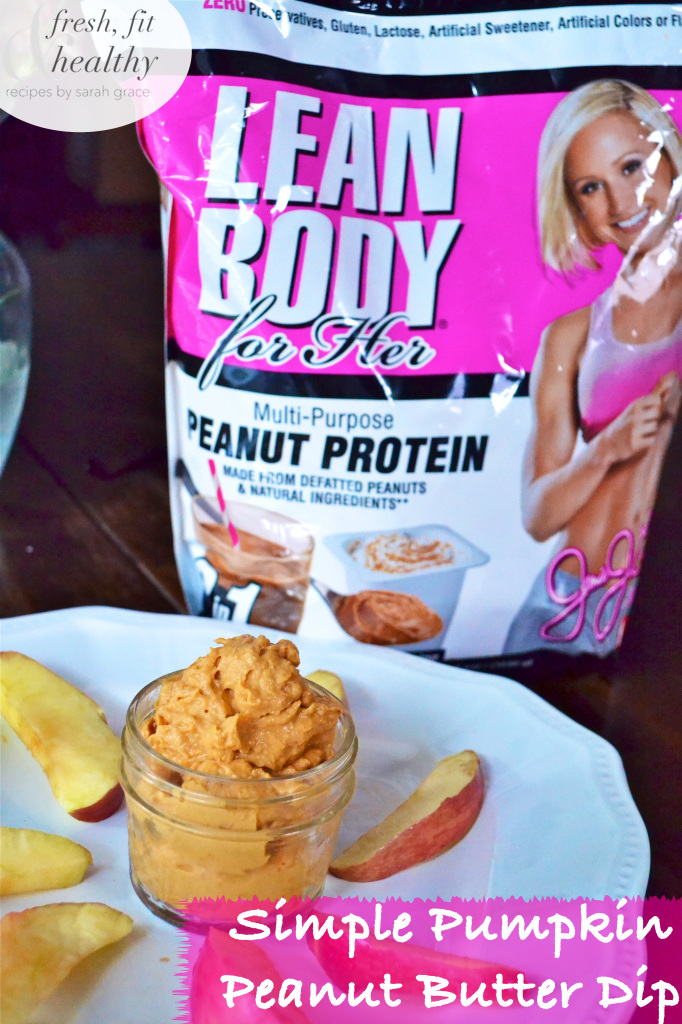 How did I make a peanut butter flavored dip that in LOW in FAT? Well, instead of using peanut butter, I used Jamie Eason's Peanut Protein powder! It is sort of like any of those peanut flours you can buy, but is naturally sweetened with stevia as well, so there is no need to add extra sweetener when using it! Mmm. Boy is it delicious. I've used it in smoothies already, in baking creations, and now this dip. A very versatile product. PLUS, it was so cool to use this after meeting Jamie Eason this past weekend in Vegas at the Olympia Expo! So fun.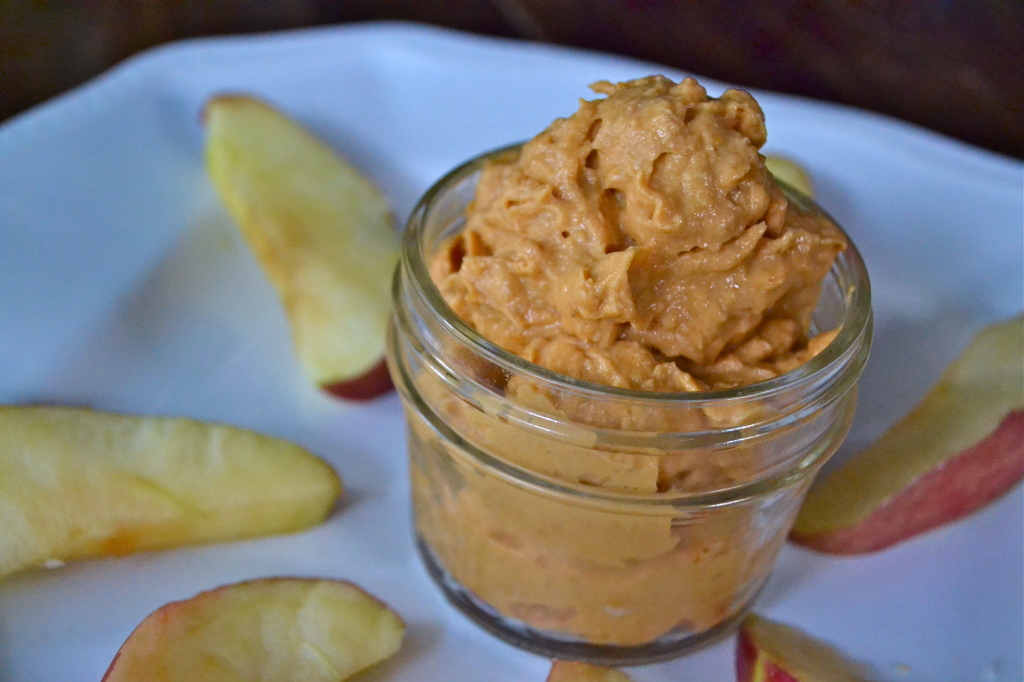 But about the dip itself? Out of this world. And for a simple, healthy recipe, that takes only about 5 minutes to throw together, how could you not be happy about that?
And don't even get me started about the delicious pumpkin flavor. As you all know by now if you've read my blog for awhile, this girl loves her pumpkin. So get ready. Whether you're a pumpkin fan or not. Because tis the season for pumpkin, pumpkin, and more pumpkin!
🙂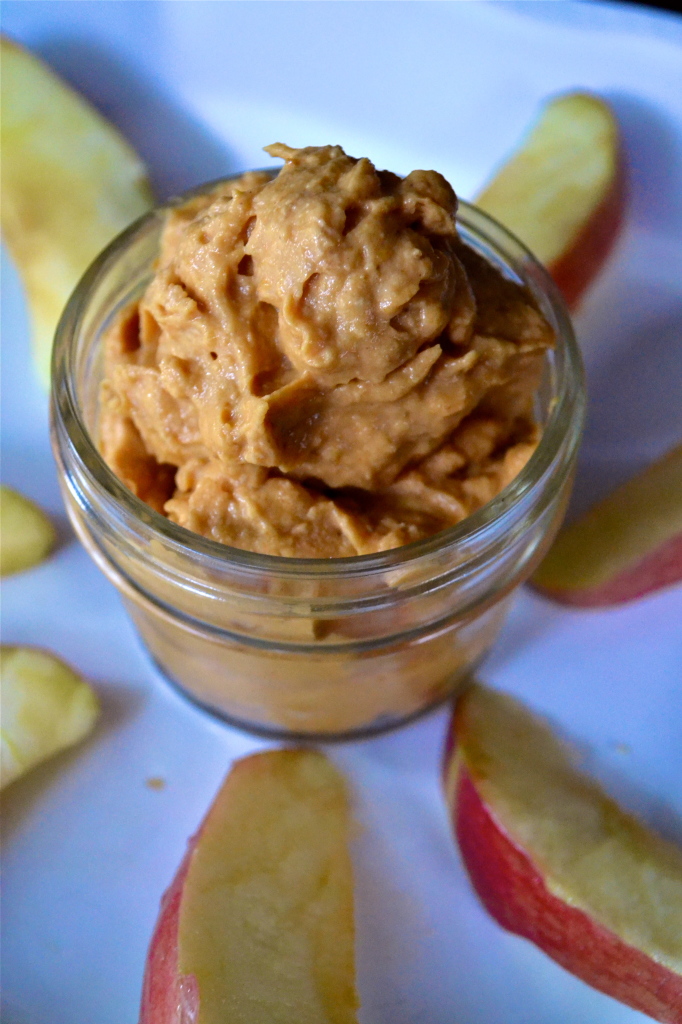 Questions for YOU
-What pumpkin creation would you like to see on here?
-what is your favorite holiday flavor?
-Is there any ONE recipe that you make every holiday season?
Until next time.
xo, Sarah Grace
Rating 5.0 from 1 reviews
Prep time:
Total time:
Serves: 8
Serving size: ⅛ of recipe
Calories: 40
Fat: 1.3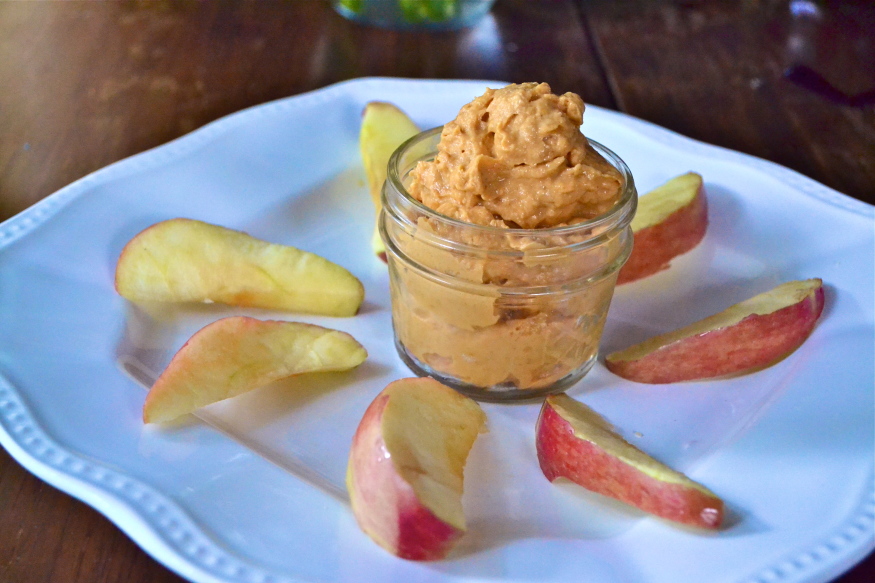 Ingredients
½ cup Jamie Eason's Peanut Protein (or other peanut flour like PB2)
1 cup Pumpkin Puree
¼ cup Unsweetened Almond Milk
1 teaspoon Vanilla Extract
1 teaspoon Cinnamon
Optional: extra sweetener (about 1-2 tablespoons Honey) if wanting a more dessert type dip
Instructions
In one bowl, combine all ingredients and stir until combined, adding in almond milk in last until achieving desired thickness.
Store in a jar in the refrigerator until using
Can use as a dip for fruit or sweet crackers/chips, or simply eat by itself with a spoon!