Peanut Butter. Cheesecake. Can you say yummy??
And since it's also high protein and healthy, you can also say GIMME, without shame 🙂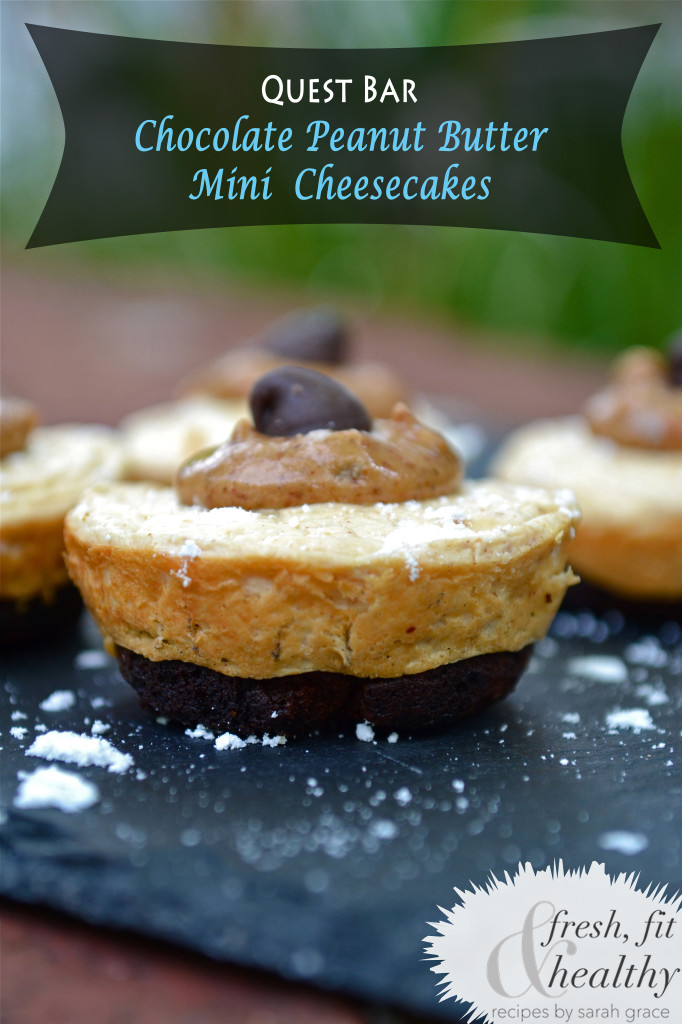 Quest Bars are the one protein bar I will eat, as it has such few ingredients and is all natural..none of those fake ingredients. They even have a line that is only sweetened with stevia, which is what I typically stick to most of the time. Mmmm.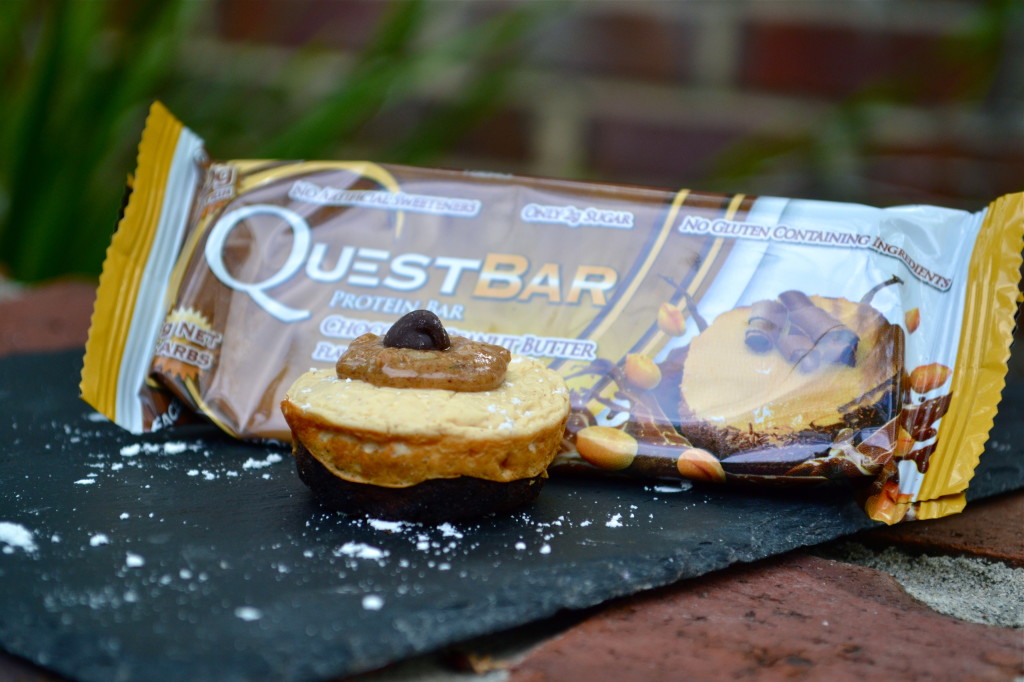 Usually I just bring them with me on the go as a high protein, high fiber snack throughout my busy days, or eat them as a delicious and healthy snack at night time. But sometimes, I like to create a little something special with them.
Like these frozen chocolate tartlets with peanut butter filling, using Quest's Double Chocolate Chunk bar. Or this pumpkin cinnamon roll dessert ravioli, using Quest's Cinnamon Roll flavored bar. Or these Pumpkin Banana Muffins with Quest Bar "Chocolate Chips".  Ahh the possibilities with bars that has such delicious flavor options.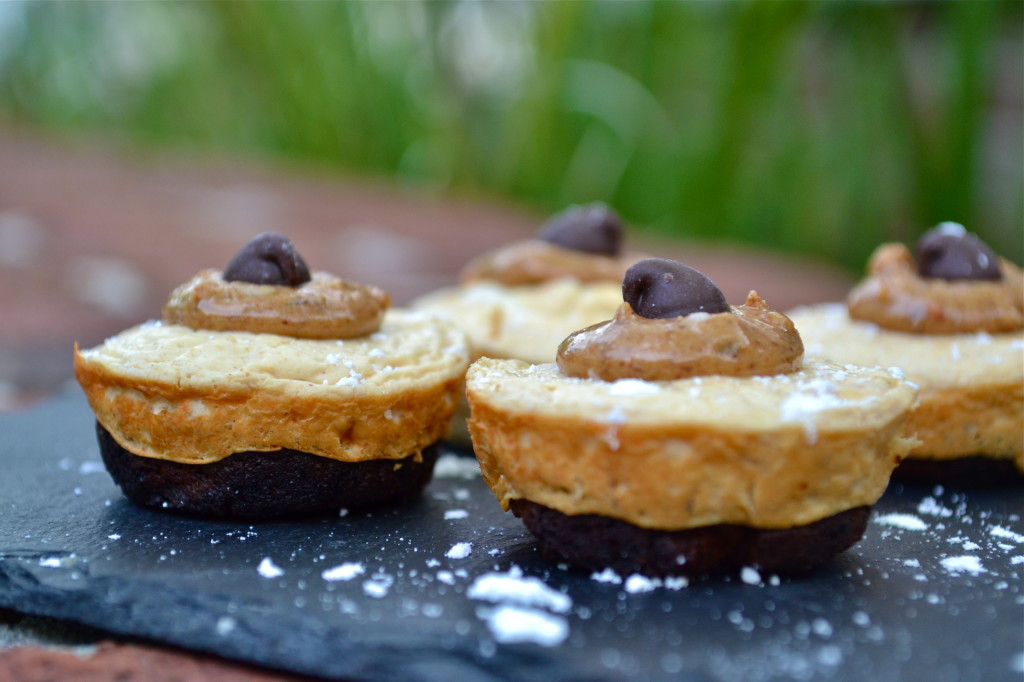 Well I use to make these little mini cheesecakes for holidays all the time, but they were anything but healthy. So when eating one of Quest's Chocolate Peanut Butter bars the other day, I got a genius idea. Yes, I would make a healthy version!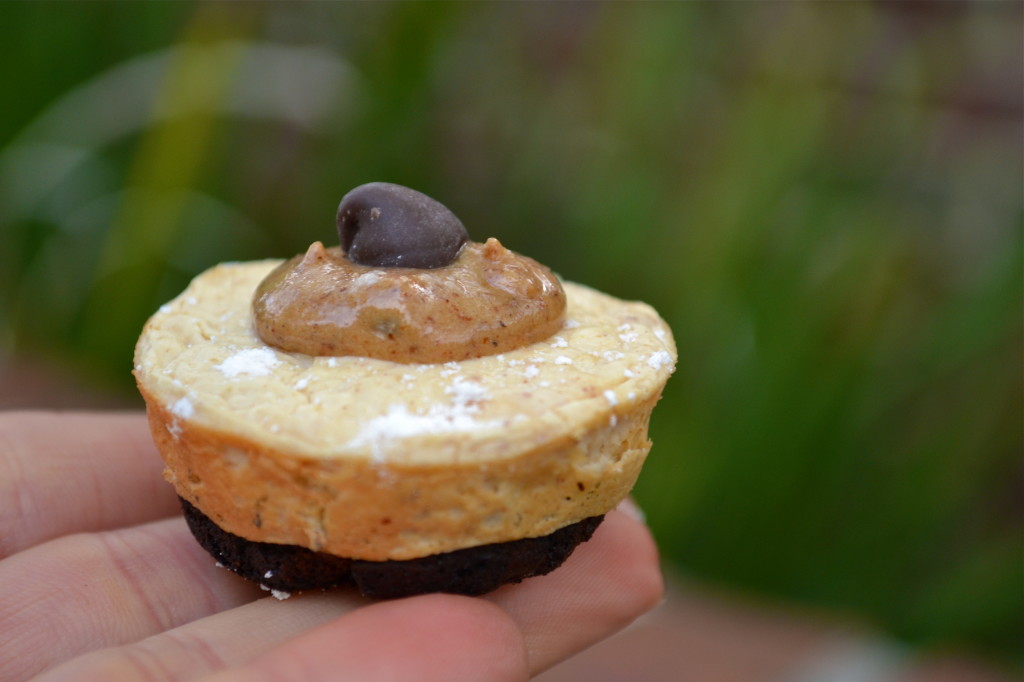 The result was delicious. They were gone before the week was up. And a hit with my roommates up here in college. That says a lot!
What is your favorite Quest Bar flavor? What flavor protein bar would you like to see a recipe made for on here? I love your feedback!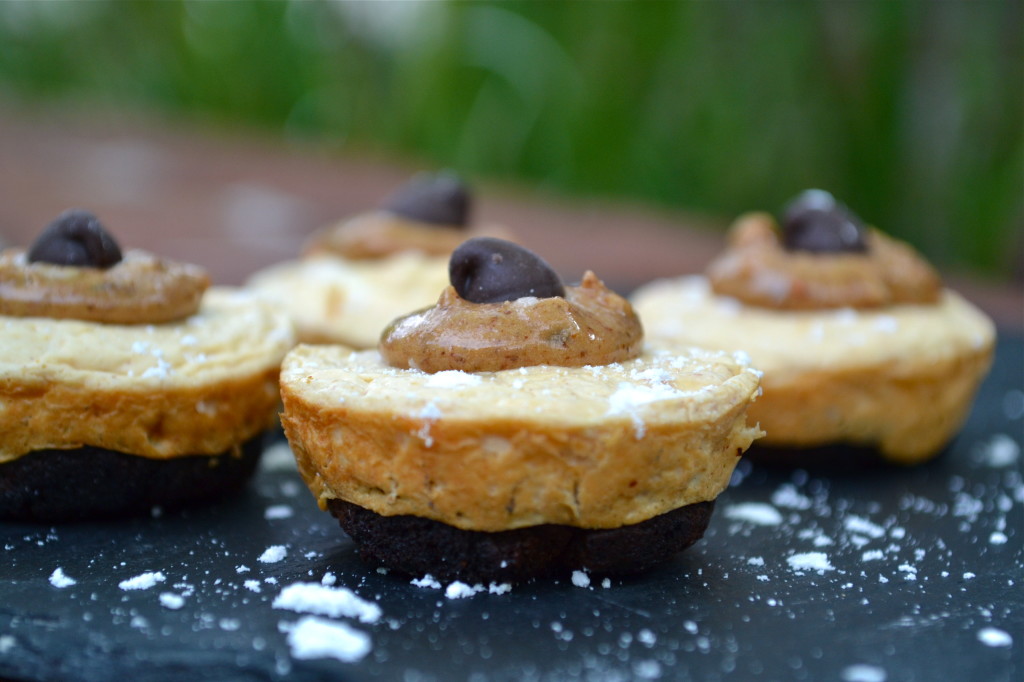 Until next time,
xoxo Sarah Grace

Rating 5.0 from 3 reviews
Prep time:
Cook time:
Total time: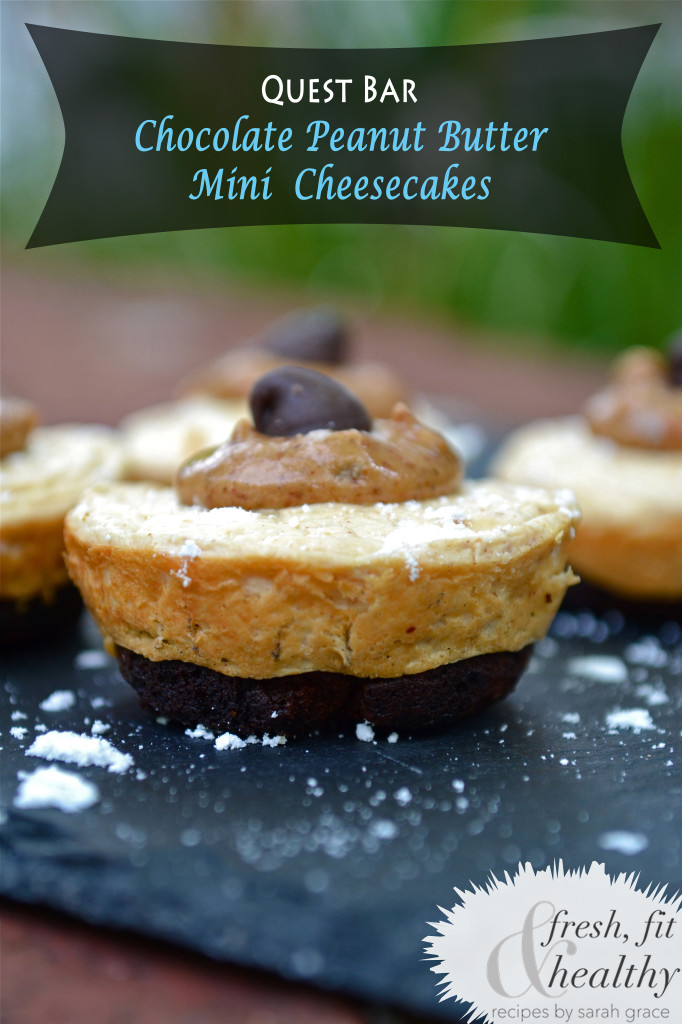 Ingredients
1 Peanut Butter Quest Bar
4 oz. Low Fat Cream Cheese + 1 tablespoon (could use fat free)
¼ cup + 2 tablespoons Nonfat Greek Yogurt (I used Chobani)
3 tablespoons Egg Whites (or 1 egg)
3 tablespoons Peanut Flour
2 packets of Raw Stevia, or sweetener to taste
½ teaspoon Vanilla Extract (I used betterbodyfoods)
Dash of Sea Salt
Instructions
If quest bar is not soft, heat bar very briefly to make flexible.
Cut into 15 pieces, and flatten each piece to fit the bottom of a mini muffin pan
Bake at 350 degrees Fahrenheit for 3 minutes
Combine all other ingredients in blender until smooth
Pour filling over baked quest bar in mini muffin pan.
Bake for 7 more minutes
Serve with a teaspoon of peanut butter and chocolate chip on top if desired (I used P28 Foods brand of peanut butter)