A delicious, high protein, low carb ice cream sandwich, made quick & simple right in your own kitchen!
Don't you wish you could sometimes just quickly make one of those delicious chocolate chip cookie ice cream sandwiches you loved as a kid? Well now you can, a high protein and low carb one too!
Alright did you miss my homemade high protein chocolate chip cookies?
Because if you did, then you're one step behind already..
But no worries, because I also include another VERY simple high protein cookie you can use in the video.

AND THE BEST PART. You just take whatever flavor pint of healthy ice cream you like, cut off he bottom of the pint the thickness you want your ice cream middle to be, and WALLAH. Or maybe the best part is that these ice cream sandwiches are SO healthy, they could be eaten for breakfast!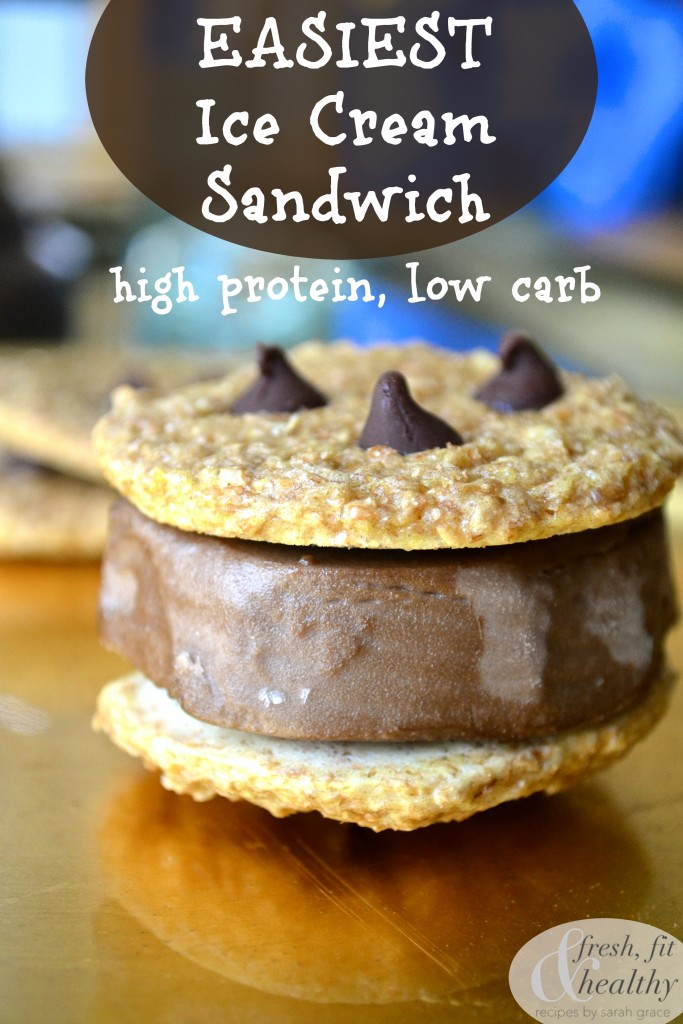 I used artic zero, because, well, I finally got around to buying the dang $4 small pint just to see how it was.
Hope you enjoy the recipe/video of these delicious ice cream sandwiches!  Tellin ya, in less than 10 minutes you can have your VERY OWN high protein, low carb ice cream sandwich! Whatcha waitin for?!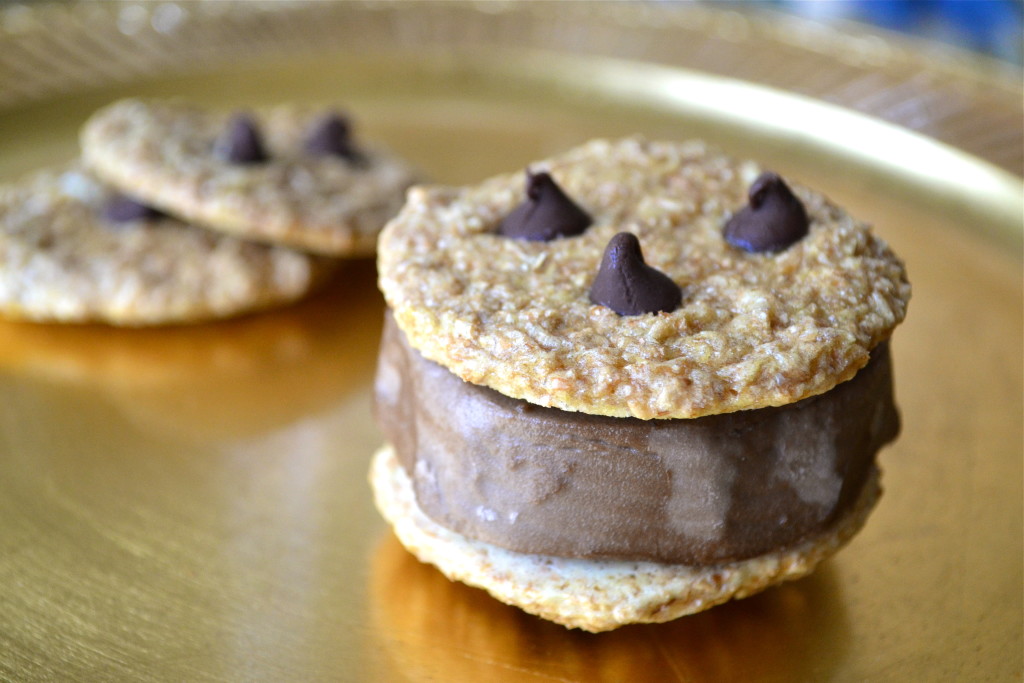 Questions for YOU
what is your favorite ice cream flavor?
what is your opinion on artic zero? on quest bars?
whats your favorite frozen dessert!?
Rating 5.0 from 4 reviews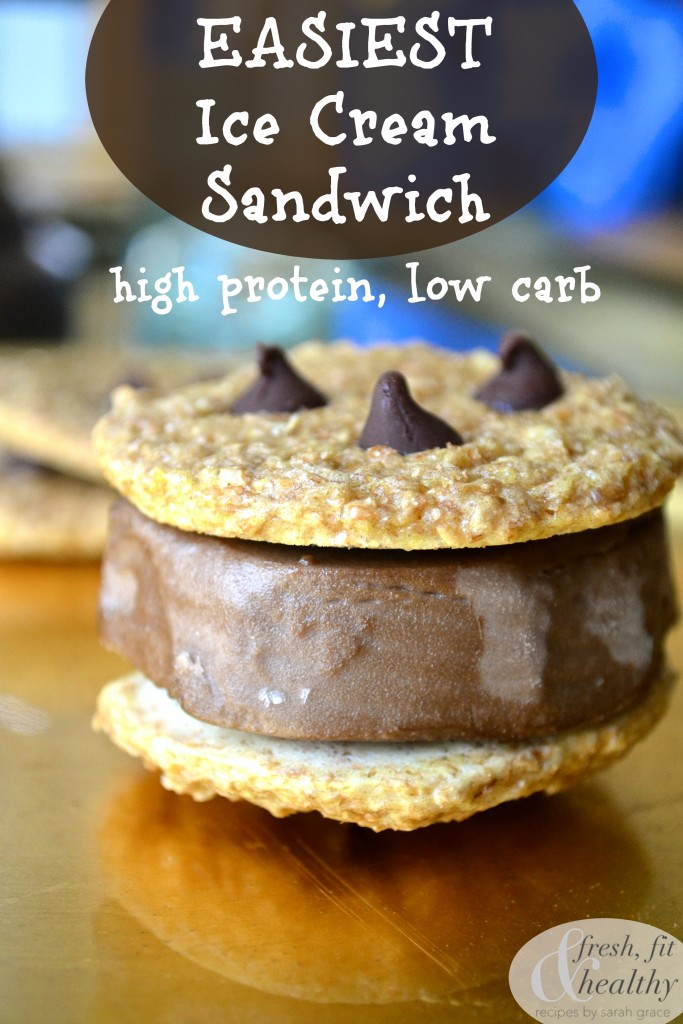 Ingredients
2 of my High Protein Cookies, or 1 Quest Bar broken in to and baked
1 pint of healthy Ice Cream, your choice! (I used artic zero)
Instructions
Bake the cookies, and allow to cool.
Cut off the bottom of your pint of ice cream (you can just seal with wrap if not eating the rest!)