A little taste of heaven.
Gluten Free. Dairy Free. It's even Paleo friendly!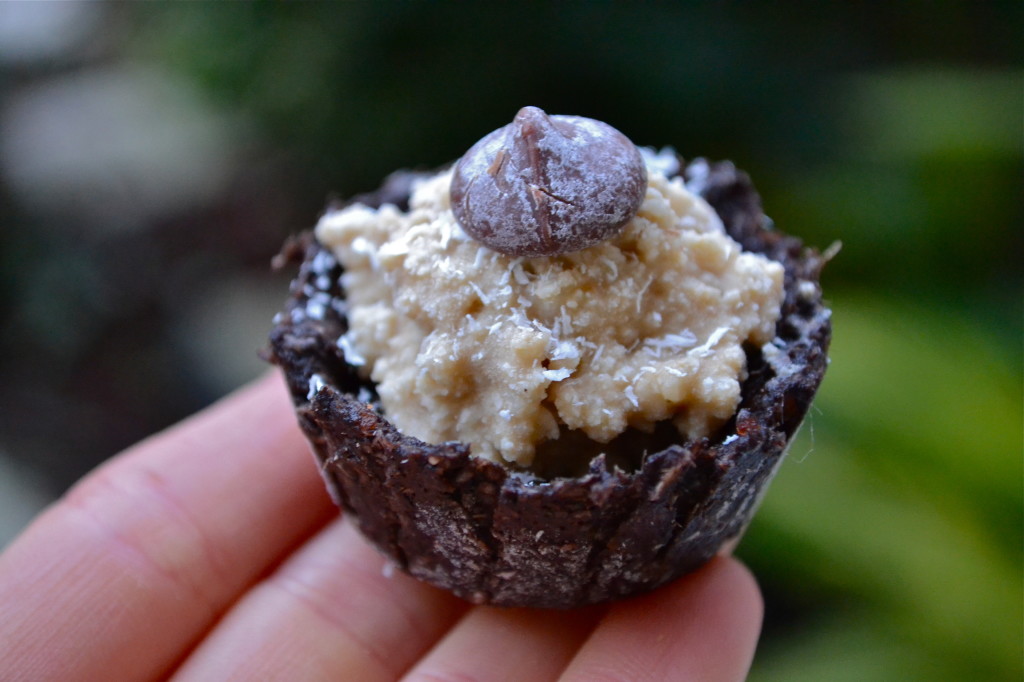 As another Thanksgiving dessert, I came up with this recipe!
My entire family loves dark chocolate and coconut, so I knew I had to use those flavors. And with my mom wanting to "eat right for her blood type" (every blood type has a different type of diet they should loosely follow), she has been wanting to avoid all gluten.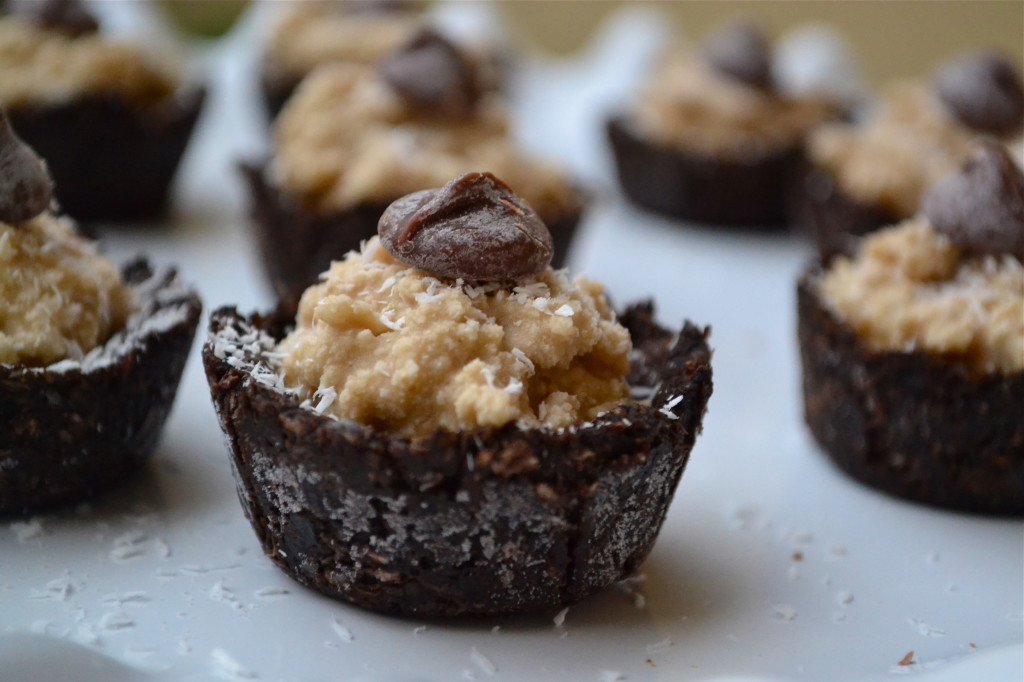 So I cut all that bad junk out, and I made these mini raw tarts. Boy were they delicious. They were a hit!
I just received delicious Coconut Butter from Kevala in the mail, and knew I wanted to use it. Believe it or not, before Kevala sent it to me, I had never had coconut butter! Gasp. I know, I wasn't living. But as soon as I got it in the mail, I opened it right away, and it was love at first bite. After making my homemade oreos with it, I knew I wanted to make a new recipe with it!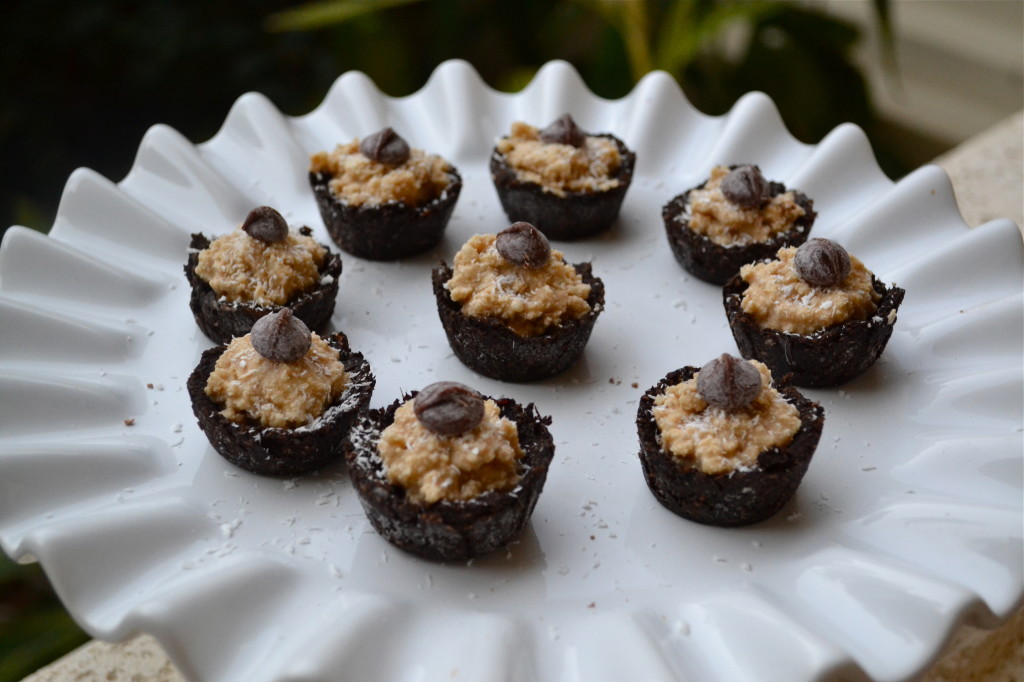 And with my brother and sister who despise anything that "tastes healthy", that says a lot.
Next time you're wanting a sweet treat that doesn't ruin all that hard work you've put it with health and fitness, these are certainly the best choice. Even your "unhealthy friends" are sure to like them 🙂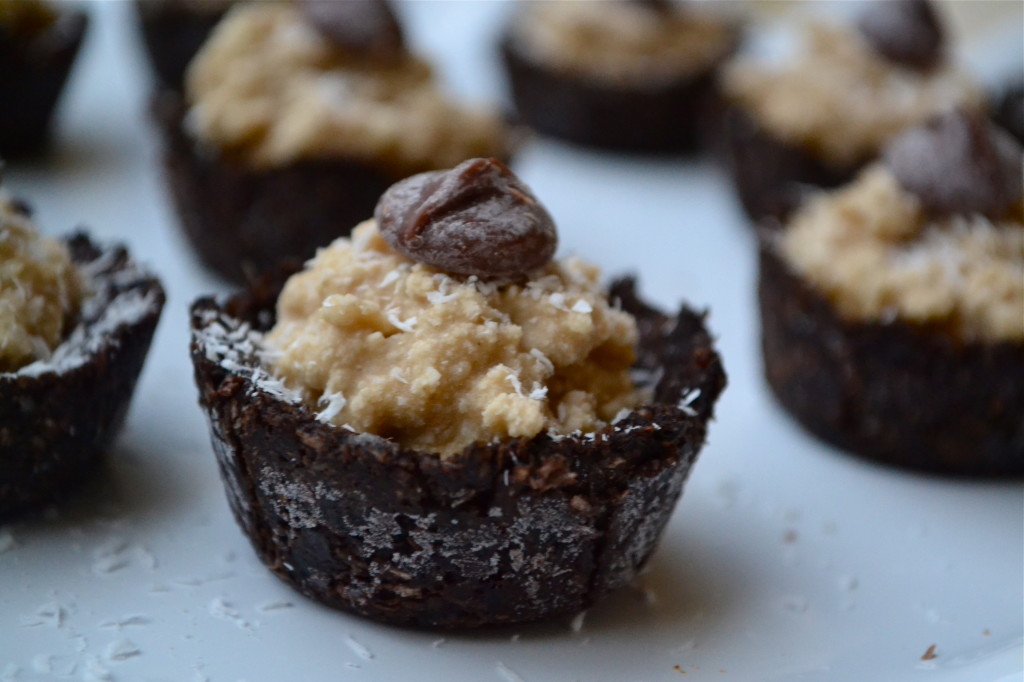 Find the recipe for my homemade coconut whipped cream in this post of my homemade oreos, if you're unfamiliar with how to make it..as you'll need it for this recipe!

Rating 4.0 from 1 reviews
Prep time:
Total time: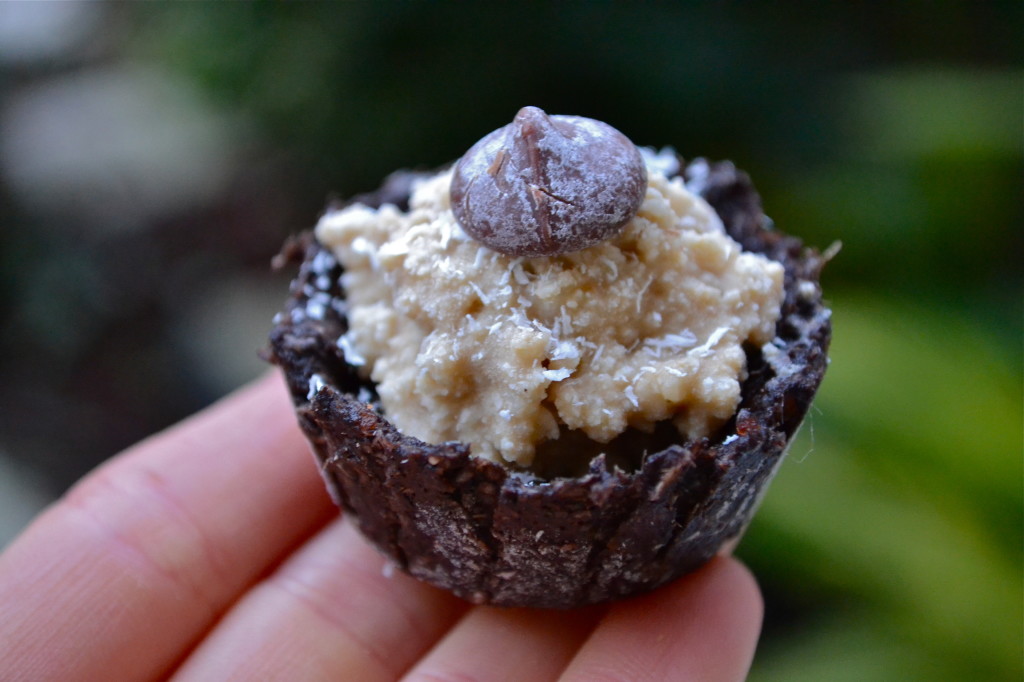 A delicious mini dessert with the taste of coffee, coconut, and dark cocoa!
Ingredients
1 cup Dates, soaked overnight
½ cup Unsweetened Shredded Coconut
3 tablespoons Almond Meal
2 tablespoons Dark Cocoa Powder, unsweetened
⅛ teaspoon Sea Salt
½ cup Coconut Butter, soften if hard (I used Kevala brand)
½ cup Coconut Whip Cream (or any frozen whipped topping)
2 teaspoons Instant Coffee
1 teaspoon Vanilla Extract
Sweetener to taste
Instructions
Soak dates overnight
Place dates (without liquid) in food processor with coconut, almond meal, cocoa powder and sea salt in food processor
Blend until crumbly texture in achieved, if needed, add more almond meal if too wet
Place about 1 tablespoon mixture into the bottom of each mini muffin mold (makes 12), and push mixture up along the sides with finger, leaving enough in the bottom for a sturdy cup
Place in freezer for at least 2 hours
Before serving, blend coconut butter and coconut whipped cream together (coconut butter may start to harden with cold whipped cream, but blend as best as you can)
Stir in instant coffee and extract
Taste for sweetness (I didn't add any extra sweetener)
Take frozen cups out of freezer and place about 1 tablespoon coffee coconut cream into each cup, top with chocolate chip if desired
Store in freezer if not eating right away
Move to fridge 30 minutes before eating, or allow to sit out at room temperature for about 5 minutes
Notes
Don't know what coconut whipped cream is? Learn how to make it in my homemade oreo post! Only one ingredient, canned coconut milk. Link up above the recipe