Love red velvet cake? Too busy to make breakfast in the morning? These red velvet protein overnight oats are for you!
I'm not sure about you, but I rarely have time to make a healthy and whole breakfast in the morning, if it's not already prepared in advance. It was when I was in high school and began competitively running, getting up for morning practices before school, that I learned the art of making breakfast in advance. I started out with simple yogurt parfaits and breakfast sandwiches. But then I came across overnight oats, and I instantly found the breakfast of choice. And if you're rushed in the morning too, this red velvet protein overnights oats recipe will be perfect for you too!
Since first discovering the art of overnight oats, I've made many different flavors. Like my , or  (the most popular recipe on my blog by far!)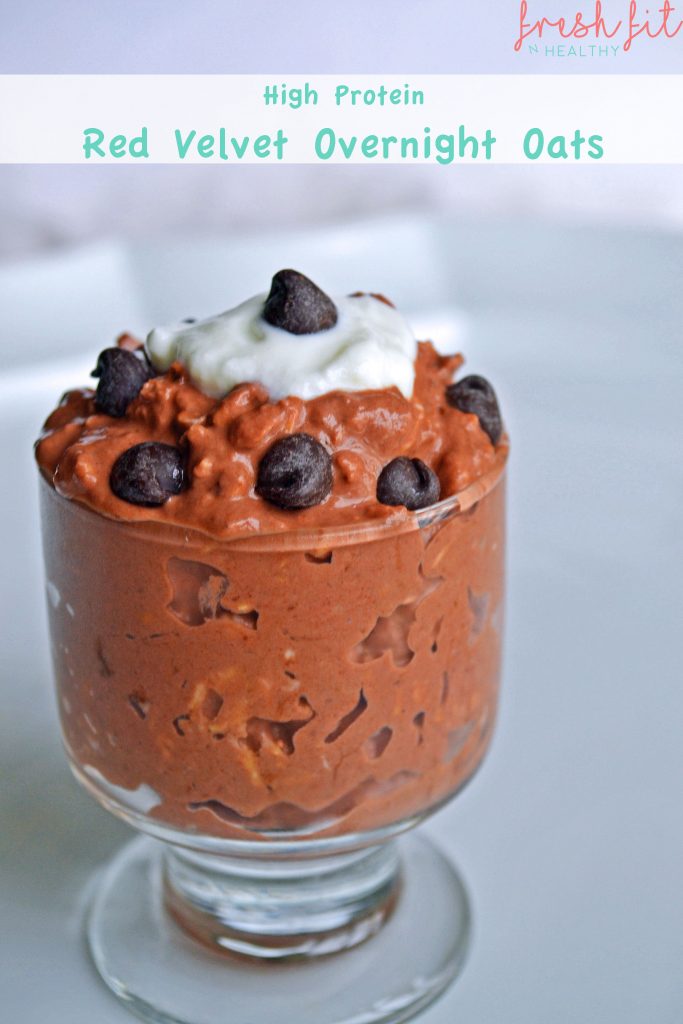 However, whether hot of cold, I love adding protein to my oats, to fuel my morning better and keep me satisfied. Adequate protein is more than a ticket to a fitter physique. It turns out that consuming protein is important for women when it comes to appearance and long-term health.
That's why when to try out and experiment with, I knew I wanted to create another overnight oats recipe with it! Their plant-based protein powders are not only more sustainable, but they are also less concentrated and refined than animal protein powders, therefore carrying more macro and micro nutrients from the plant source (e.g. fiber, carbohydrates, phytonutrients).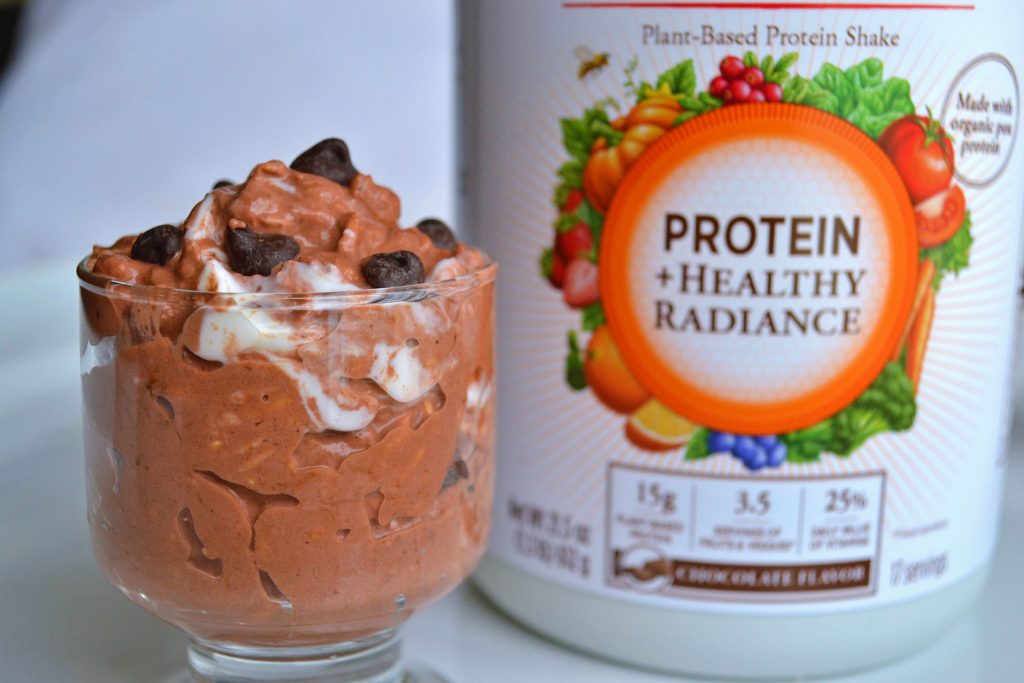 Why I came to love their protein other than the delicious, non-grainy taste?
Crafted with four organic protein sources – Pea, Rice, Flax Seed, and Sunflower Seed
Includes Oats to achieve high digestibility and a complete essential amino acid profile
Has added vitamin extracts and whole fruits and vegetables to bring forth the best nutrition nature has to offer
70% organic
Non-GMO
Made with no artificial sweeteners or flavors
Not made with any of the eight most common food allergens, including no dairy, soy, or gluten
Provides a complete essential amino acid profile – offering the 9 essential amino acids that must be consumed through protein foods – and achieves high digestibility.
See, I get the question of "what protein powder should I use?!" very often. And My answer is always: find a protein that is natural, no artificial sweeteners or ingredients you can't pronounce, and settles well with you personally. And all the points above are why I loved using Burt's Bees Protein in this recipe here today!
And as they promised, it wasn't grainy tasting, but had a delicious, silky smooth flavor. Something that is rare in plant-based proteins I've come to find!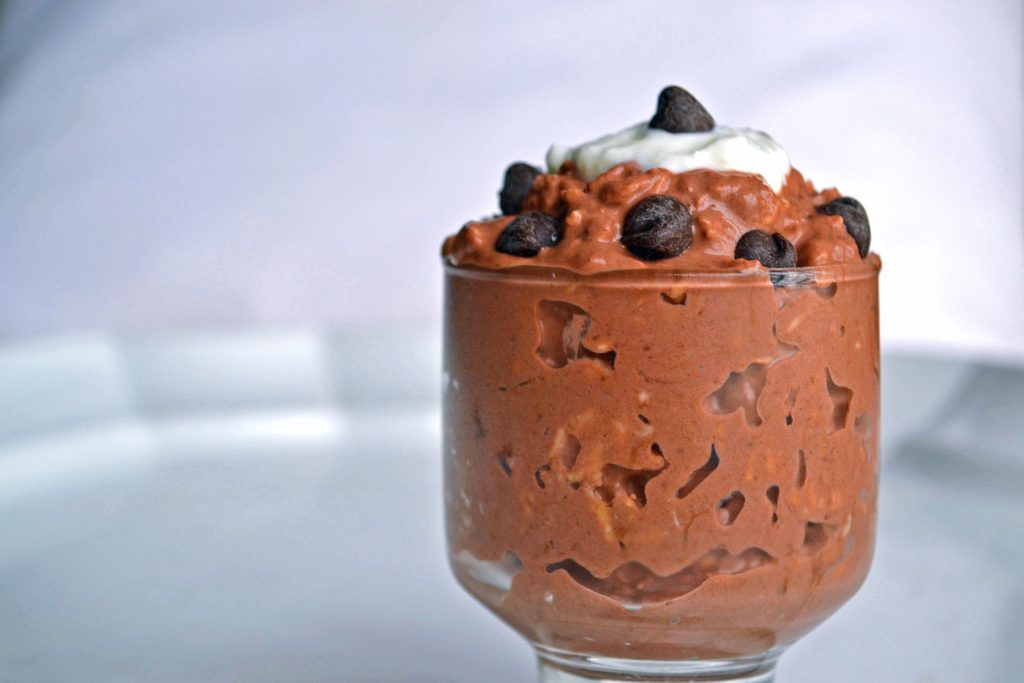 Why is a breakfast with ample protein a smart choice?
It will keep you more full, longer.
It helps keep your body in positive muscle protein balance (in non-nutrition masters terms, it keeps your body building muscle versus breaking it down!)
Protein is needed for many of your body's processes
Helps maintain good blood sugar levels
After going a long period without food (as you sleep), your body needs a good, balanced meal to kickstart that metabolism and fuel you for your day!
So if you realize you're short on time in the morning, desire to have a relaxed, stress-free morning, or simply want a delicious and healthy, protein packed breakfast, try out this red velvet protein overnight oats recipe!
And if you like your oats warm, no worries! You can still make this and just heat it up in the morning really quick!
You can have your cake, and health too!
Questions for YOU
What is YOUR favorite cake flavor?
Red Velvet Cake or Brownies?
Oatmeal — hot or cold?
Do you typically have a breakfast with enough protein in it?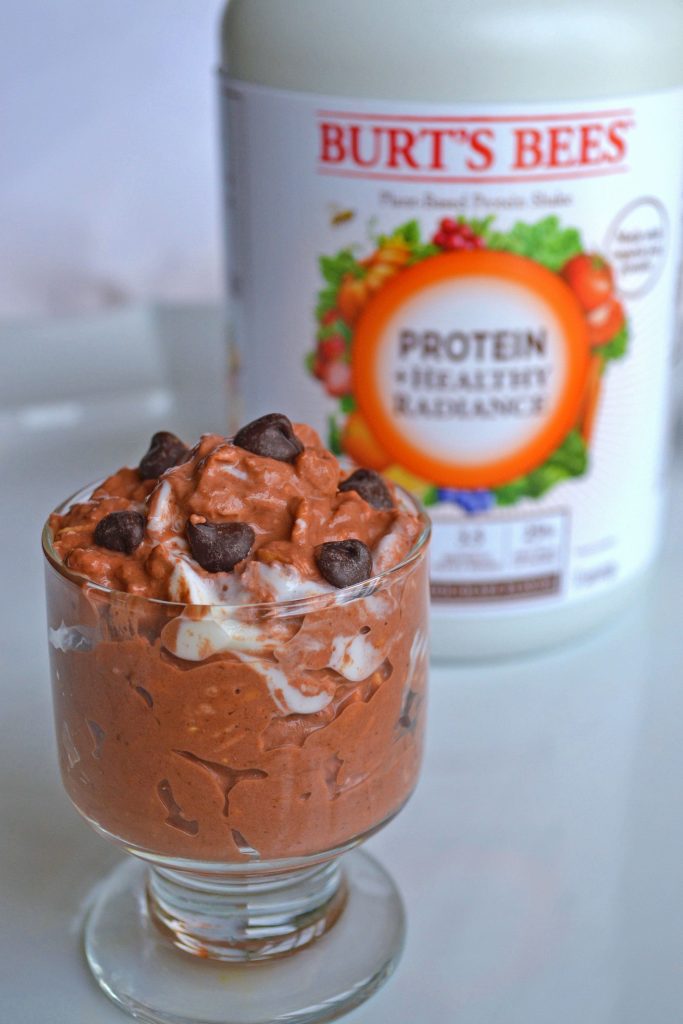 until next time,
xo Sarah Grace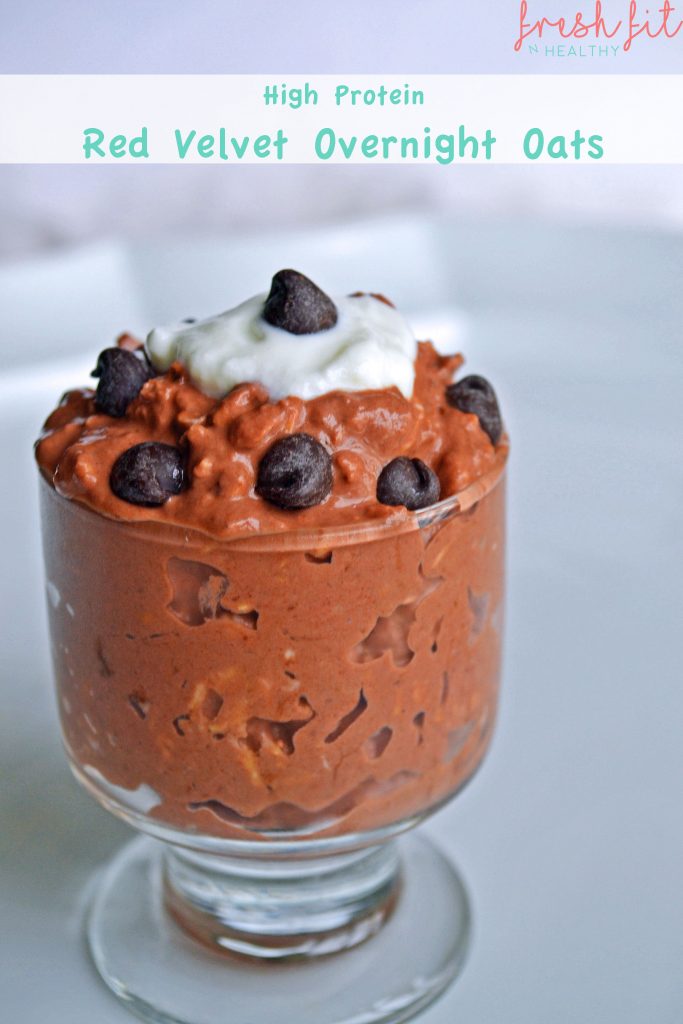 Ingredients
½ cup Oats
½ cup Yogurt (dairy free if needed)
½ cup Milk
½-1 scoop Burt's Bees Chocolate Vegan Protein (or protein of choice)
Dash a Sea Salt + Vanilla
Stir in before eating: 1 tbsp Low Fat Cream Cheese (vegan variety if needed)
Optional but highly recommended: 1 tsp Butter Extract and Chocolate Chips of choice
Instructions
Combine all ingredients in jar and mix together.
Store in fridge overnight.
Swirl in cream cheese in the morning.
Enjoy!
This is a sponsored conversation written by me on behalf of Burt's Bees. The opinions and text are all mine.