A quick and healthy, gluten free, no bake chocolate protein bar to take on the go with you to support a healthy lifestyle when in a rush!
Sometimes, I just want a quick, protein packed snack to grab and eat without having to take the time to fix anything..
And that is when these chocolate protein bars come so in handy!
The only store bought bar I will eat typically are Quest Nutrition bars, but sometimes I like to mess around and make my own to keep on hand as well. And this chocolate protein bar recipe was just that, messing around so that I could have a yummy, protein filled snack.
See that yummy puffed rice cereal in there? <3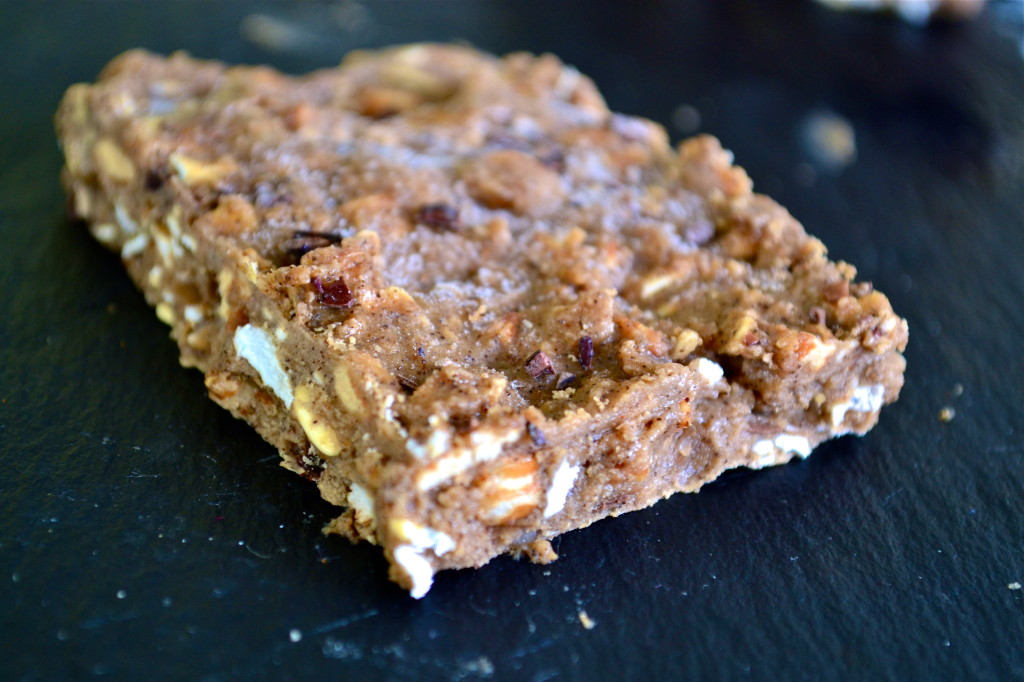 And with them being no bake, you don't have to worry about these chocolate protein bars being dry. Just stick em in the freezer, and take out when wanting to eat! And even though you can't necessarily bring these for later snacking with you as they do need to be kept in the freezer until eating, they are so simple and quick to make, that you just can't resist making them.
And who doesn't like chocolate? Even added some cacao nibs in my chocolate protein bars for an extra crunch!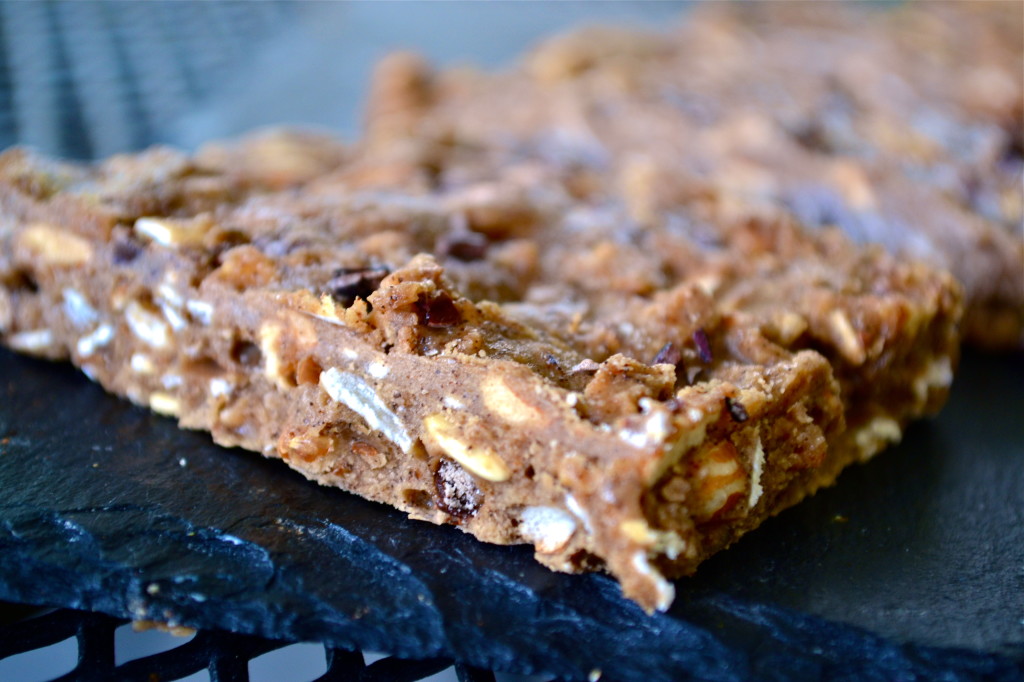 I know my momma and I loveee to eat these when those midday sweet snack attacks come on..And guess what? Unlike reaching for a chocolate bar, these chocolate protein bars satisfy and keep your tummy full! Not too mention, aid in strengthening those muscles you've been working on. Find the wonderful nutrition facts on these babies below!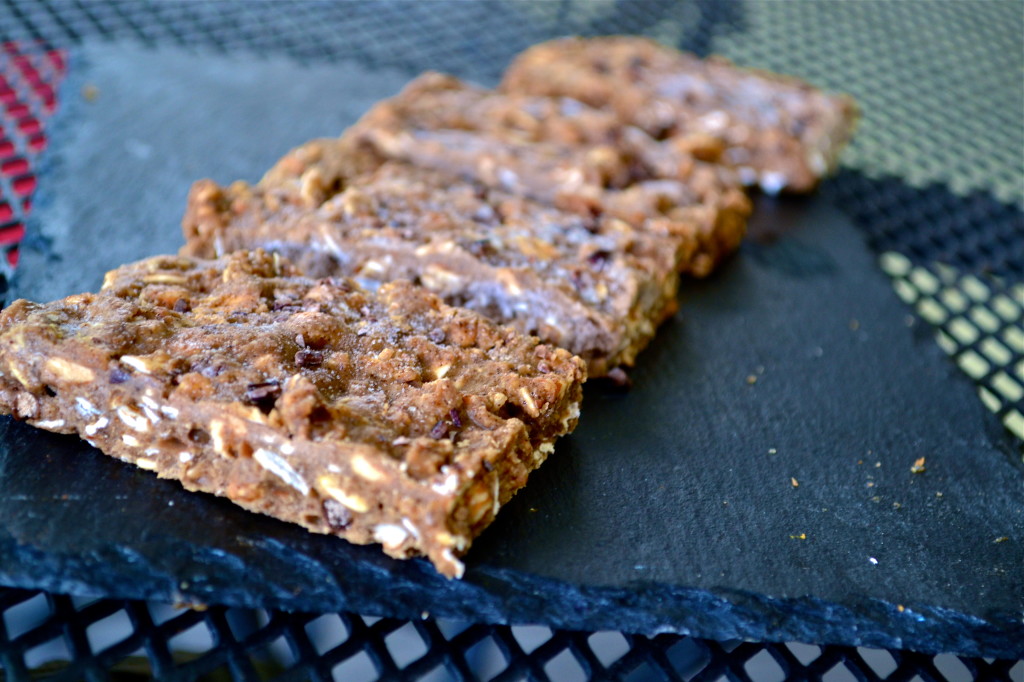 The perfect quick and light breakfast, or midday snack, pre/post workout treat, or midnight dessert!
Basically, these chocolate protein bars are GREAT at ANY time of the day 🙂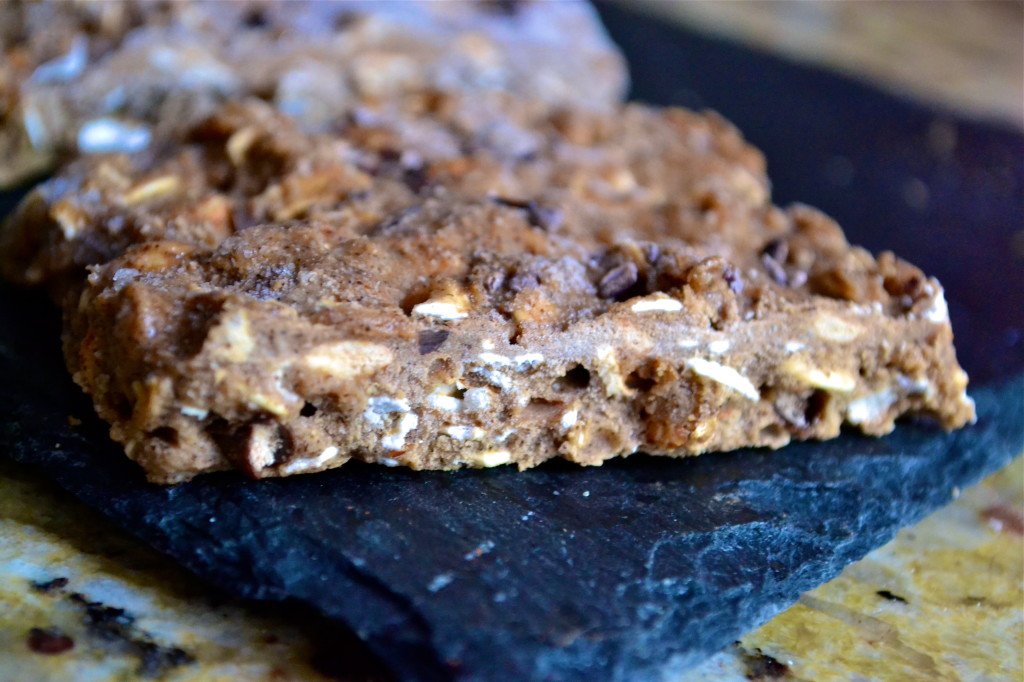 Questions for YOU
What kind of protein bars do you eat?
What would your dream protein bar flavor be?
If YOU could BE any flavor, what would it be and why?
Until next time,
xo Sarah Grace

Rating 5.0 from 1 reviews
Prep time:
Total time: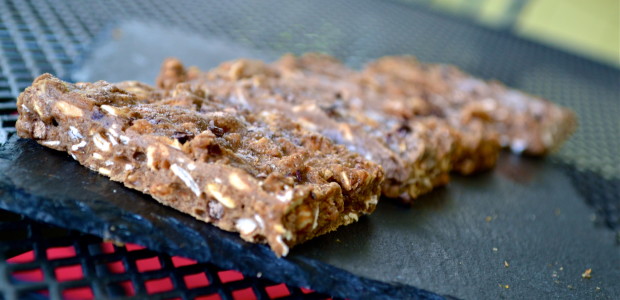 Ingredients
130 g Chocolate Plant Based Protein Powder (I used About Time Vegan Protein, see note below*)
½ cup GF Rolled Oats
¾ cup Puffed Millet/ any type of Puffed Cereal
¼ cup Coconut Flour
½ cup Unsweetened Applesauce
½ cup Almond Milk** (may not need it all, see directions)
2 tablespoons p28 Signature Peanut Butter (or nut butter of choice, but P28's signature is made of almonds and peanut butter, with sunflower seeds, cranberries, cinnamon, flax, and honey mixed in! AND has 14g of protein per serving, double of regular nut butter! Delicious!)
Optional: any additional add ins: nuts, cacao nibs, coconut, stevia, extracts
Instructions
Combine all ingredients EXCEPT almond milk in large bowl and stir until combined.
By the tablespoon, add in almond milk until stir-able mixture is achieved but not too runny (not pancake batter consistency)
**Amount needed will differ with different protein powders
Add in any additional ingredients you'd like in your bar such as nuts, dried fruit, coconut, or sweeteners to taste
Spray 8x8 cake pan with nonstick spray and pour mixture in; freeze for 2 hours, remove, cut into slices, and put back into freezer, covered, until eating
Notes
*Do NOT use whey, it will not set and will result in a gooey mess.
*I use all natural About Time Protein sweetened only with stevia, and is GF + Lactose-Free. To order samples/cases of this protein (comes in multiple flavors and in whey, casein, or vegan protein), go to
TryAboutTime.com
, and use the code "fff1" for 25% off your entire purchase!
When wanting to eat, remove from freezer and allow to sit out for about 1 minute, and then enjoy!