I love peanut butter.
Let's be honest, I could dip apples and crackers in pure peanut butter all day. But that could get a bit costly on the fat and calorie counts…[200 calories and 16 grams of fat to be exact, and let's be honest, who stops at the recommended 2 tablespoons?]
Now I know many people out there add about 1 tablespoon of peanut butter per cup of yogurt for a peanut butter flavored yogurt..but that isn't what I was going for. I was going for something that still tasted like the rich and satisfying peanut butter, that you could spread on toast or apples and enjoy the same taste..but just in a lower fat, higher protein way.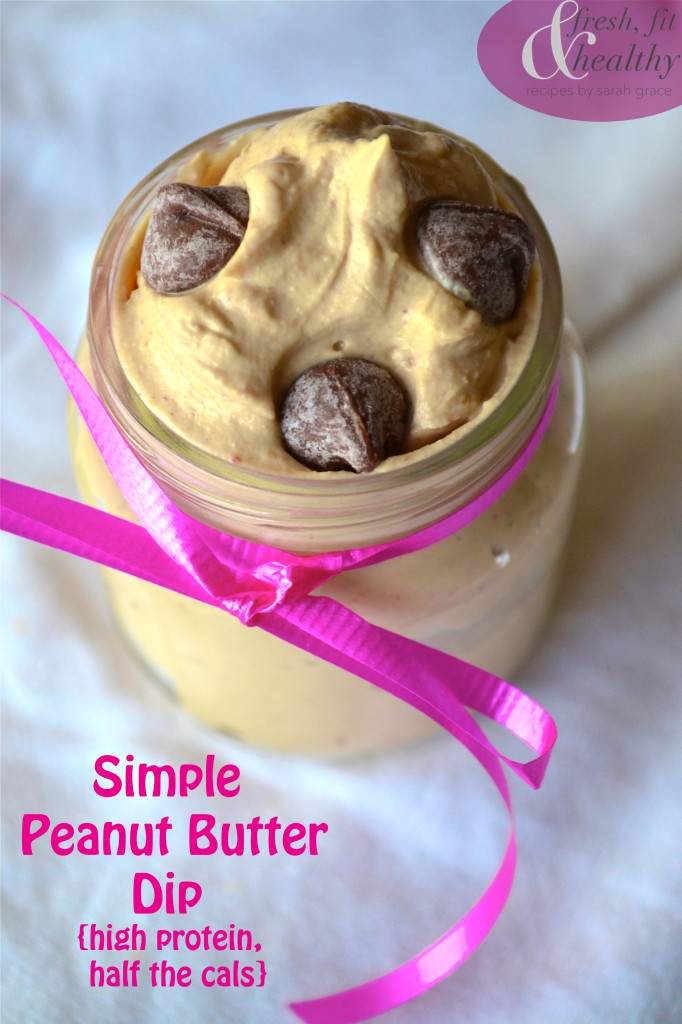 I eat at least one apple every day. No, not because I think it'll keep the doctor away (even though it's a plus!), but just simply because I love them! I use to sit there with an apple, knife, and jar of peanut butter, and slice off a piece, dip, devour, and repeat.
But sometimes with all that peanut butter, I would just feel sick after. Even if it's healthy fats.
And that is when this dip was born. Protein packed with Greek yogurt being a key ingredient. And still that same delicious peanut butter taste. It almost has a cookie dough flavor taste<3
Same taste. Less than HALF the calories and fat.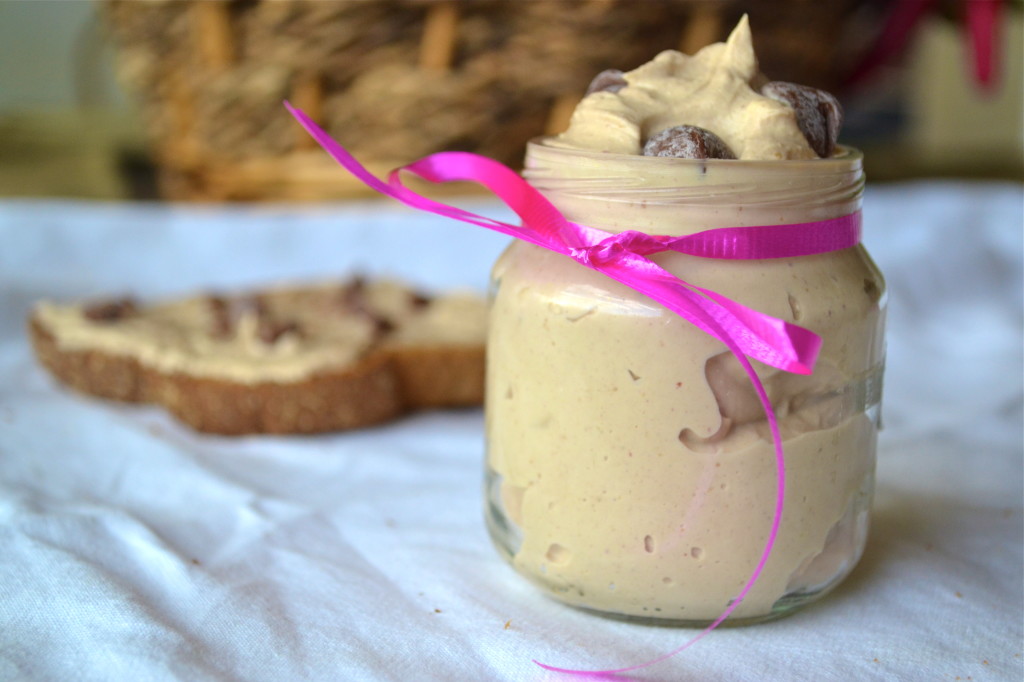 Okay okay, and some added dark chocolate chips because, well, what is better than peanut butter and chocolate? (even though I had to eat my portion of this with cacao nibs because I'm in WEEK TWO of my 21 day sugar detox! Check here on instagram for details)
With 2 tablespoons only being 80 calories versus the 200 calories of just plain peanut butter..why not?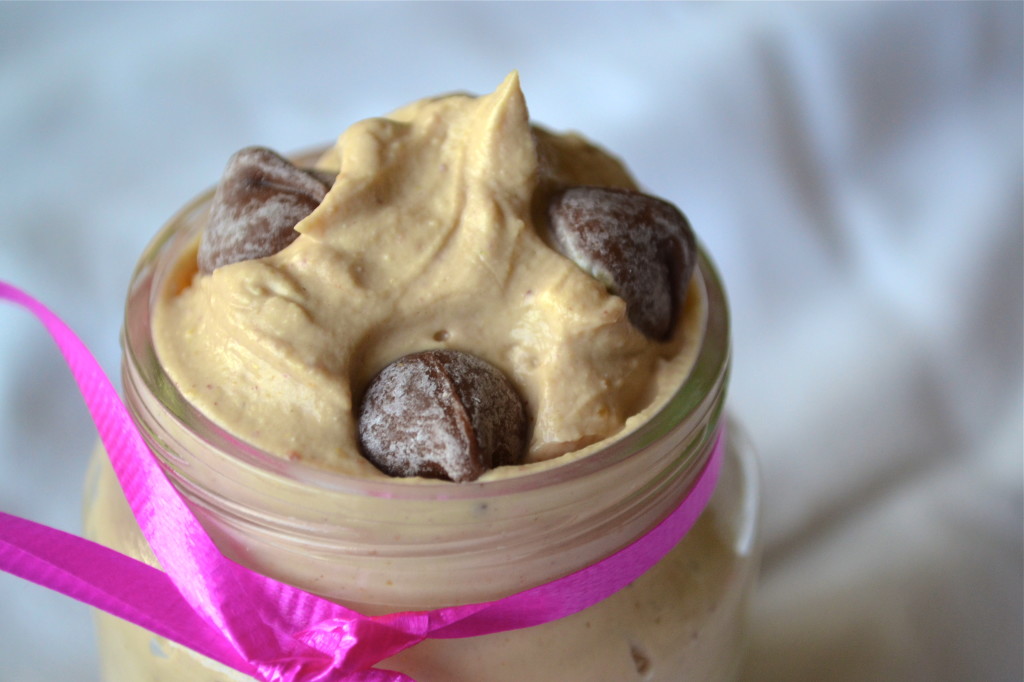 I made this as an apple dip, but I soon found out it was just as delicious on toast and on crackers as well! Mmm.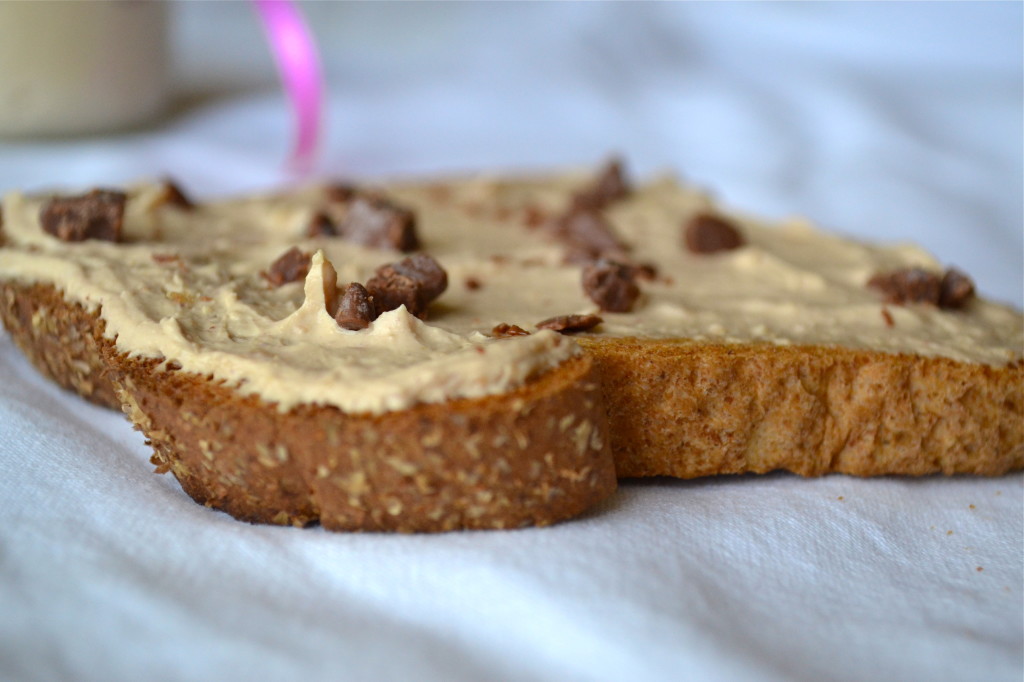 Just like I love chocolate so I added it, this dip is completely customizable to what you like!  Big coconut fan? Add some! Want a crunch? Add some chopped nuts! Need some extra fiber? Add some flaxseed or chia seeds!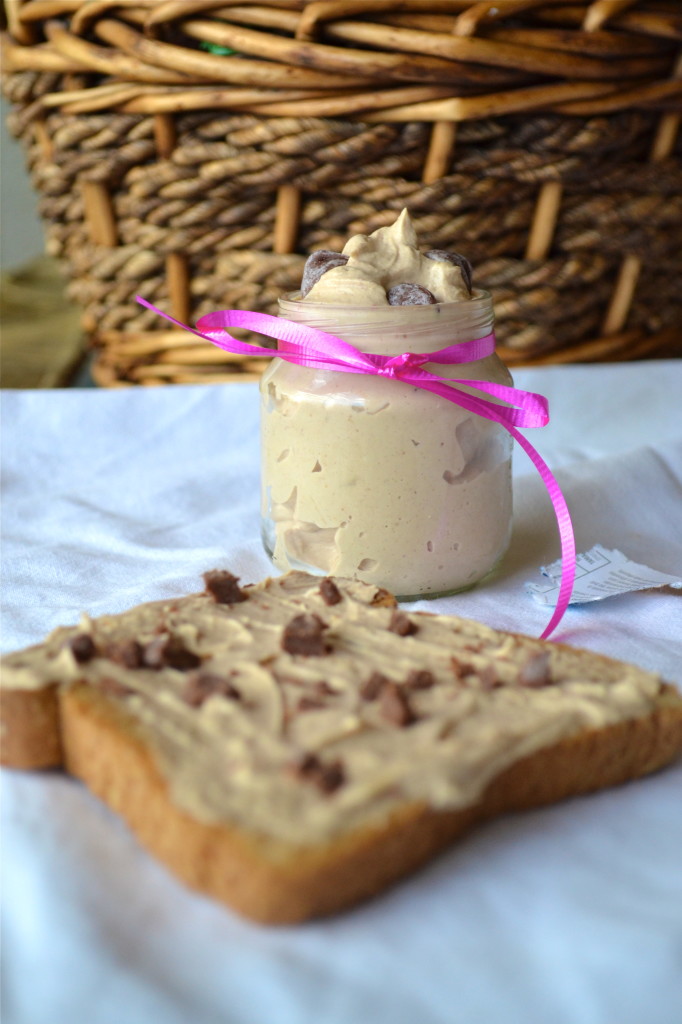 But one thing is for sure, don't exit this page without deciding to make this dip 🙂 It is great to have on hand!

Rating 5.0 from 1 reviews
Prep time:
Total time:
Serves: 12
Serving size: 2 tbsp
Calories: 80
Fat: 5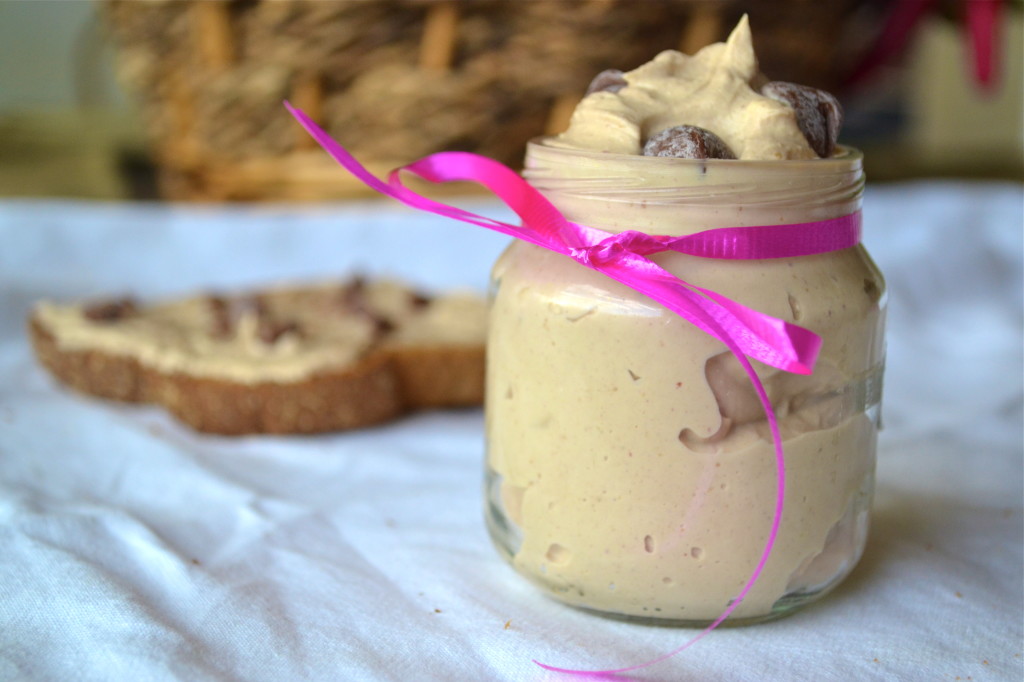 A delicious dip for fruit or spread for toast and crackers
Ingredients
1 cup Nonfat Plain Greek Yogurt (I use Chobani)
½ cup All Natural Peanut Butter
1 teaspoon Vanilla Extract (I use BetterBody Foods brand)
Dash of Sea Salt
Optional: Chocolate Chips, Raw Honey or Stevia to taste, Coconut
Instructions
Place peanut butter is small microwavable bowl (I use a glass bowl) and microwave for about 15 seconds, or until soften
Scoop peanut butter into Greek Yogurt (in a different bowl), and mix until combined
Add other ingredients and any other desired ingredients.
Use as dip or spread!
Refrigerate to store.
Notes
Feel free to only use ¼ cup Peanut Butter per cup of yogurt for even less calories, however it will give less of satisfying, true peanut butter taste the less you use and more of a yogurt taste!