Have you all seen About Time's new Zzz Casein? It has natural sleeping aids in it like melatonin and tryptophan!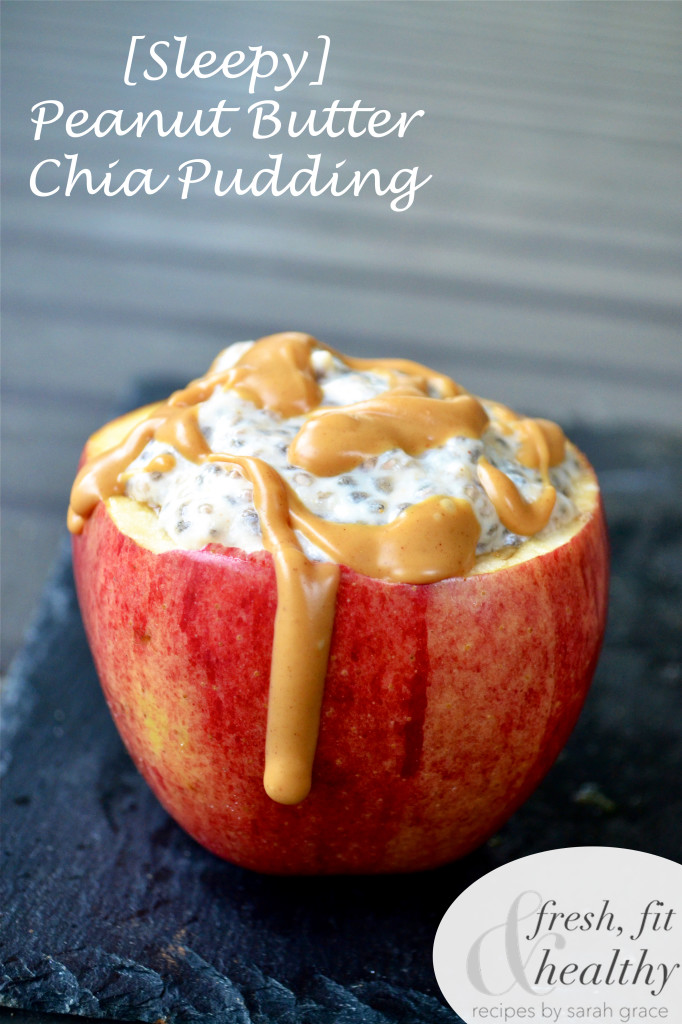 I've had trouble sleeping for awhile, and have tried everything natural remedy out there. I was so excited when I saw this creation I knew I had to try it. And it worked wonders with my sleep! Not only did I sleep well, but I knew I was allowing my muscles to recover with the consumption of Casein protein before bed. (No this is not a paid post, just my own excitement about a great product!)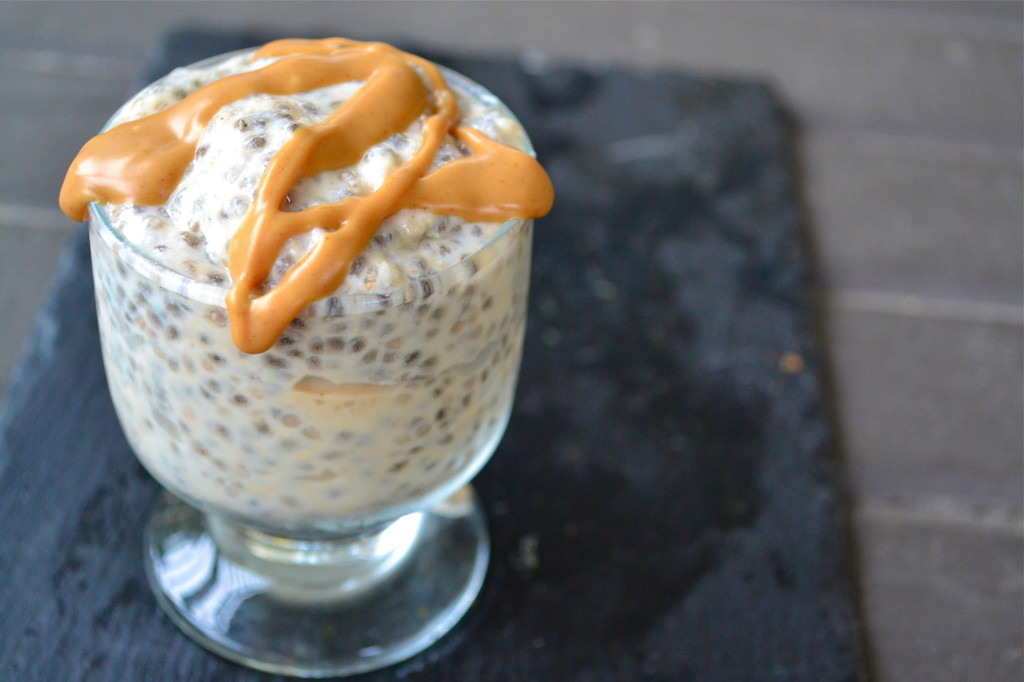 The first night I just blended it in almond milk and drank it. The next I did the same but warmed it up. But then I had a genius idea. I love chia pudding, like you can tell with this recipe or this Vanilla Latte one. I just love chia seeds in general like these dessert squares, or this savory wrap. Yum. So I decided to make a protein packed version with this new Zzz Casein that was peanut butter flavored, for a delicious night snack that would help me recover all night long!
Mmmm.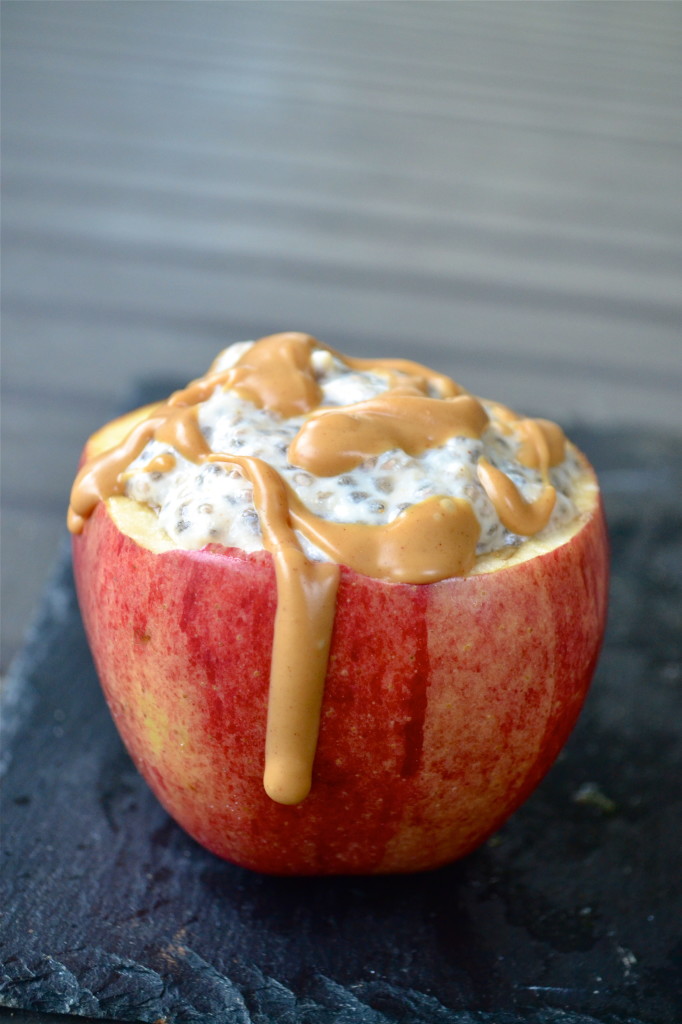 And of course, just to enjoy it a little bit more I had to carve out some of an apple (eating it as I did so), and filled the pudding inside for a fun little treat! Apples are something I have at least one a day of. You know what they say, "an apple a day keeps the doctor away" 🙂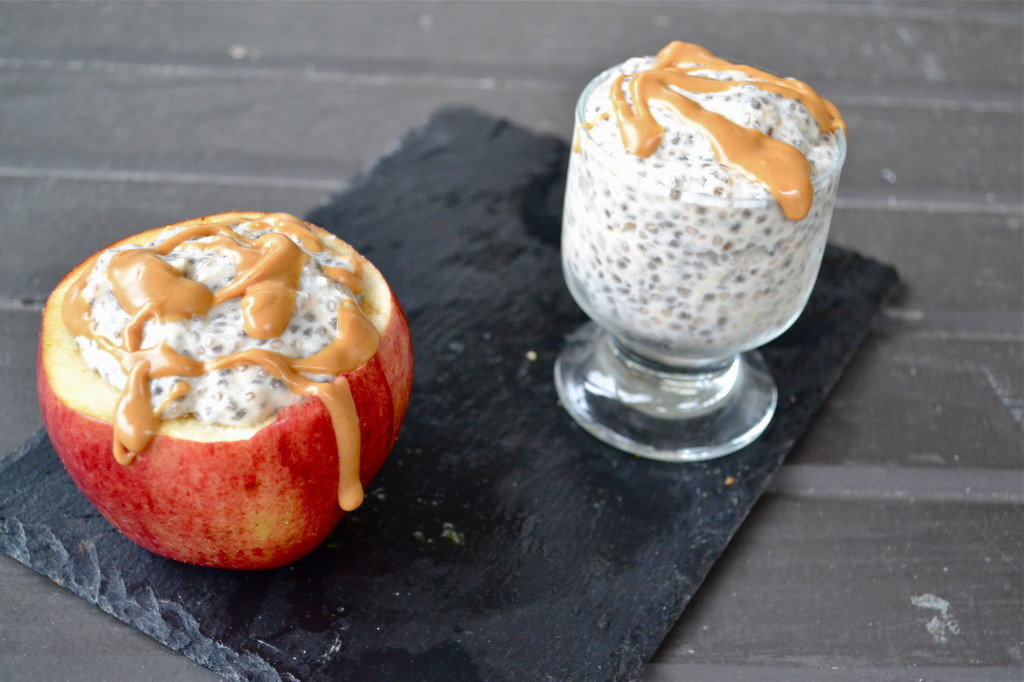 What is your favorite night snack??
Oh and if you'd like to try out this Zzz Casein, you can order it here with this 25% off code! Code: "fff1"
Until next time,
xoxo Sarah Grace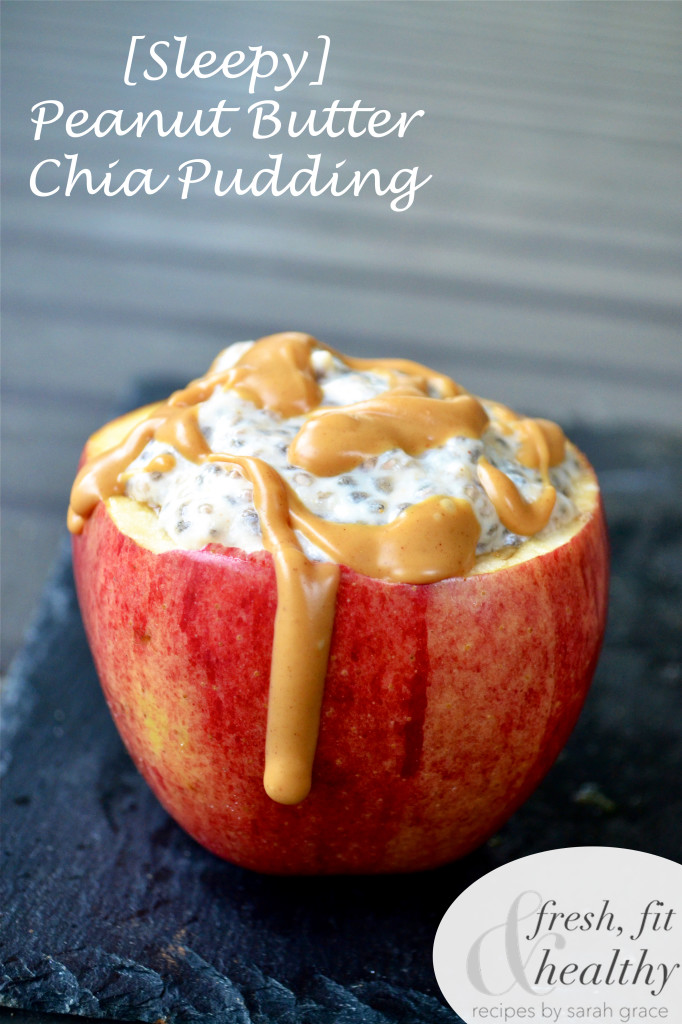 Ingredients
1.25 cups Almond Milk
¼ cup Chia Seeds
1 scoop About Time Peanut Butter Zzz Casein
1 packet Stevia
1 tablespoon Natural Peanut Butter (or 2 tbsp peanut flour to keep low fat)
Optional: Extra peanut butter melted for topping
Instructions
Combine all ingredients in a jar and mix until well combined.
Refrigerate for at least 3 hours, or until thick consistency is formed (it is best to shape jar every hour to keep from clumping)
Take out and enjoy, makes 2 servings ½ cup servings
Notes
Want this for breakfast or for a midday snack? Just use regular protein powder instead of Zzz Casein! Or omit the protein powder if not desiring that, and decrease milk to one cup, and add more peanut butter if desired for a stronger flavor.