A delicious, sinlessly sweet, gluten-free and protein-packed snack that tastes exactly like a snickerdoodle cookie!
Cinnamon, one spice that I LOVE. All times of the year.
It just adds SO much flavor. The beauty of seasonings and spices, they add such wonderful flavor to your foods without any added fat or calories!
Which is exactly what it did for these delicious little guys that are perfect for those snack attacks throughout your day.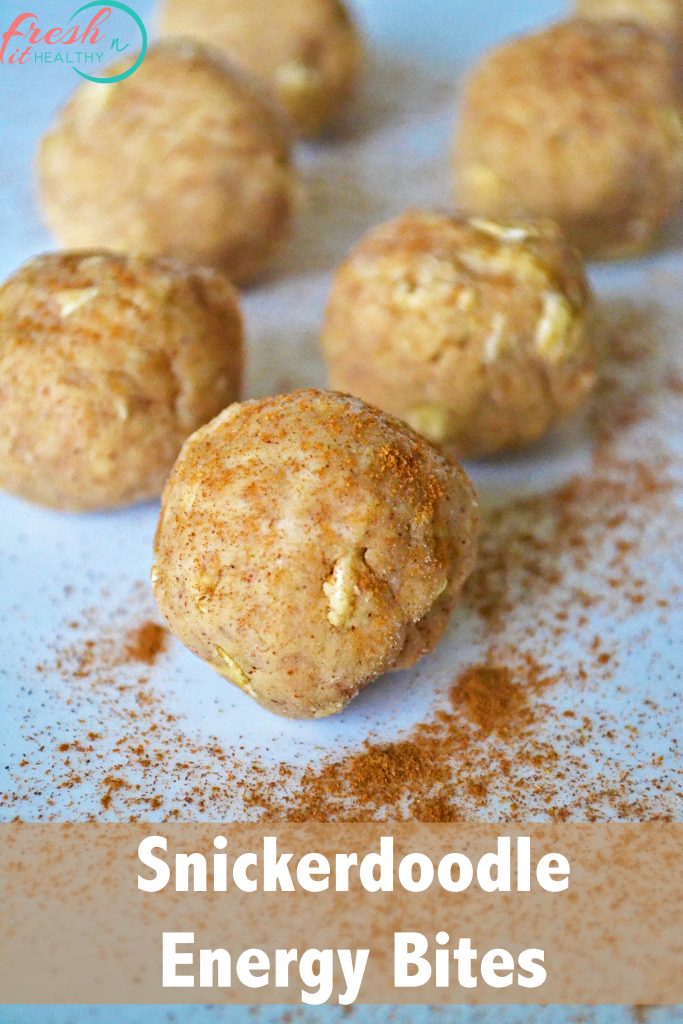 Not to mention, cinnamon has SO many benefits.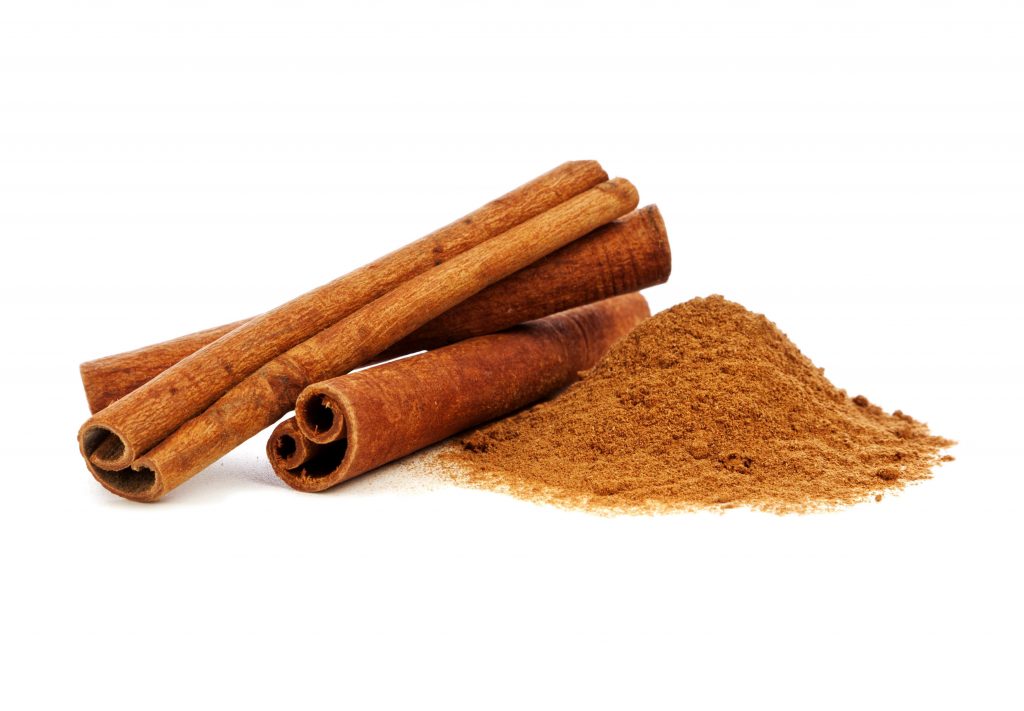 Incredible Medicinal Properties

due to a compound in it called cinnamaldehyde — dating as far back as ancient Egypt, it has been used for medicinal properties

Loaded with Antioxidants

antioxidants protect the body from oxidative damage caused by free radicals
cinnamon has even been used as a natural food preservative because of it!

Anti-Inflammatory

inflammation is a GOOD and natural process of the body, but when chronic, can be very damaging to your body — which is when cinnamon can be of aid!

Lowers Your Risk for Heart Disease
May Improve Insulin Sensitivity

insulin is a main hormone in energy use and metabolism, and the insensitivity of it leads to type 2 Diabetes…so it's good to increase your sensitivity to it!

Helps Fight Bacterial and Fungal Infections

This can help fight infections, tooth decay, and even bad breath!

May Protect Against Cancer

studies have shown that cinnamon extracts may have protective effects against cancer
So, if you weren't on the cinnamon train before, maybe you will be now!
After attending the CPSDA Conference in Kansas City this last week and being surrounded by and connecting with so many amazing sports nutrition dietitians out there, I've decided to make my posts a little more informative too! So hope you like the addition of these little nutrition tidbits 🙂 Any particular topics you want to know about?!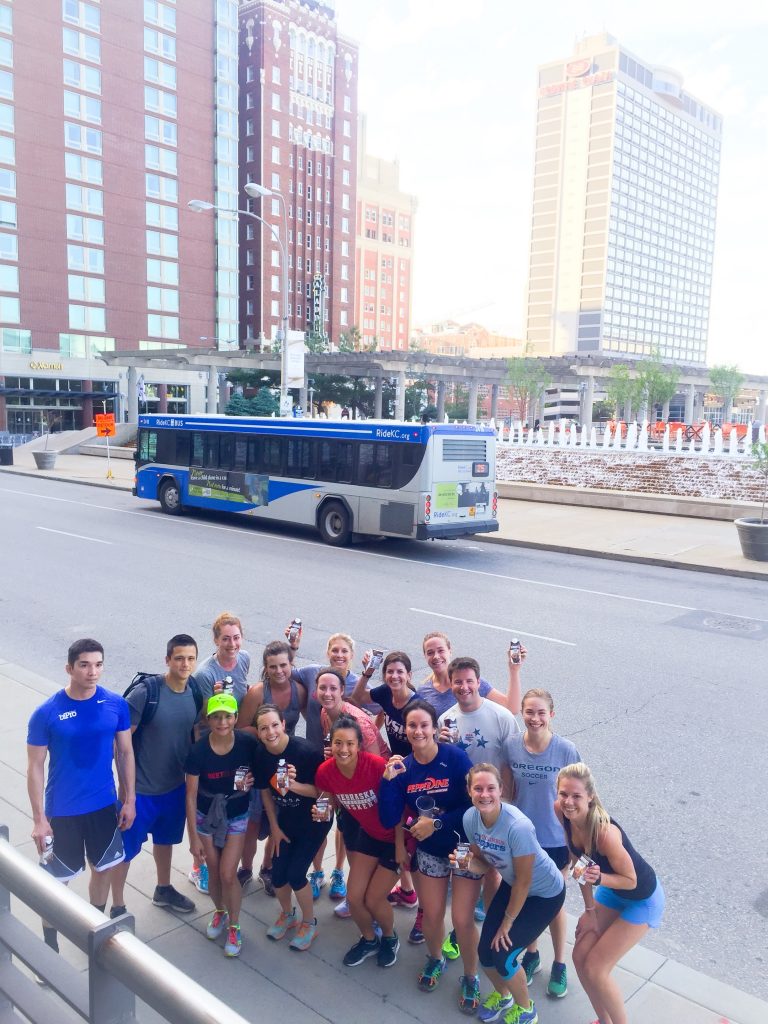 You may have seen my instagram post talking about one dietitian in particular, or my post on how I challenged myself with a 5 mile run after not running much at all these past few years…If not, you should check them out and follow me here 🙂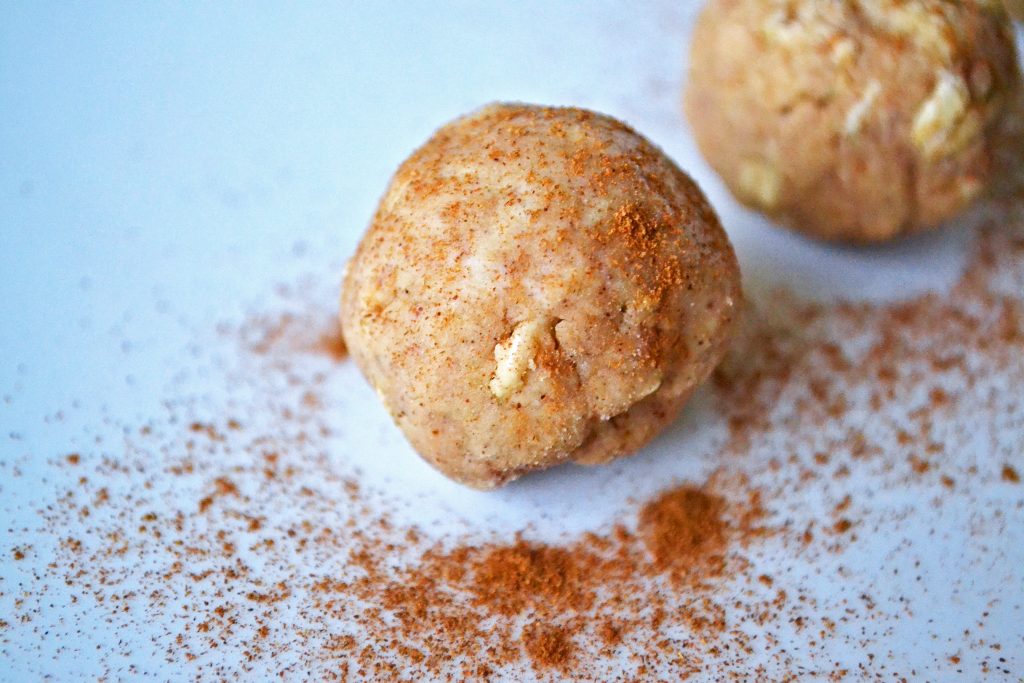 But back to these delicious snickerdoodle balls…just yes. I promise you won't regret making these delicious, protein-packed, sinlessly sweet bites to have around when cravings hit!
Now some questions for you…
what nutrition topic are you most interested in hearing about?!
what do you sprinkle cinnamon on?!
did you know kansas city is in MISSOURI? (I ask because my conference this past week was there and I thought I was in Kansas the whole time haha)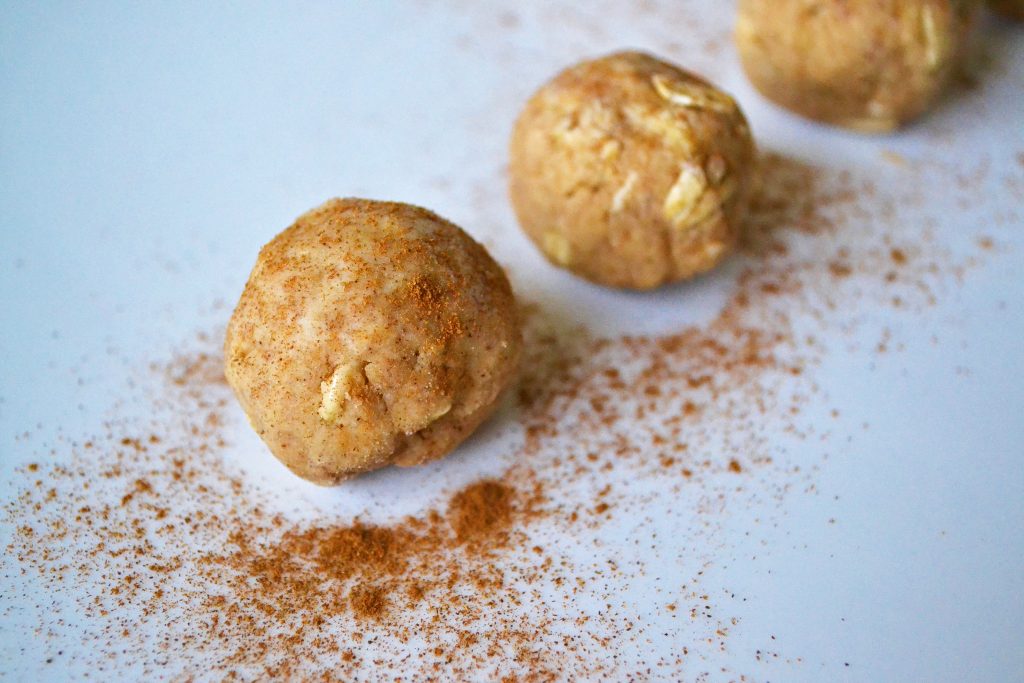 Until next time,
xo Sarah Grace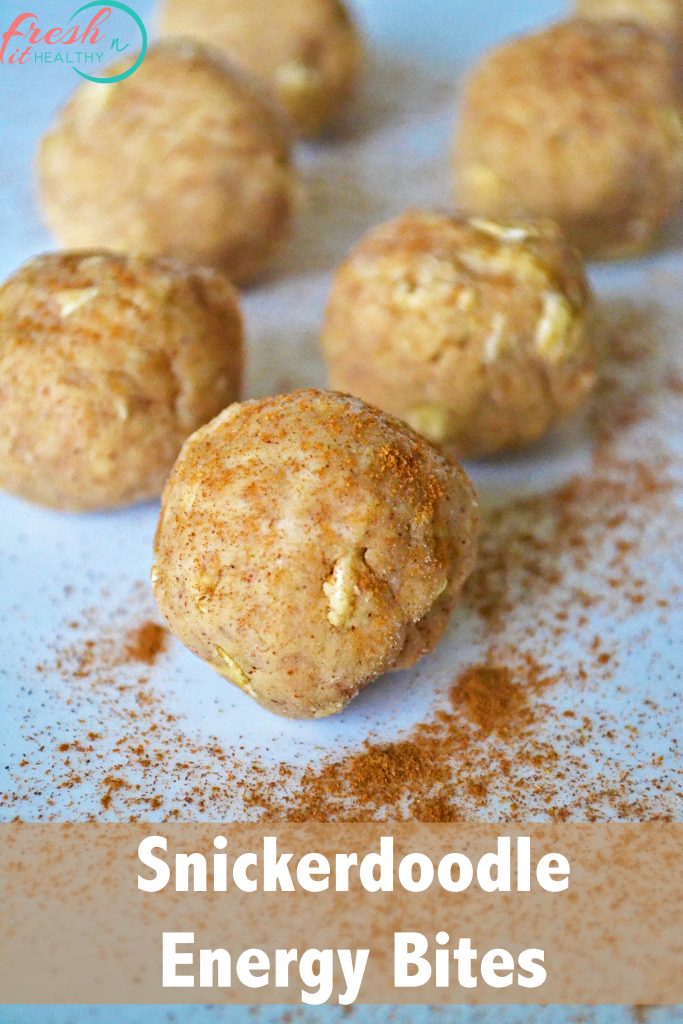 Ingredients
2 scoops Cinnamon Plant Based Protein Powder*
¼ cup Rolled Oats
¼ cup Vanilla Yogurt
¼ Honey or Maple Syrup (I actually use half fiber IMO syrup, half honey)
¼ cup Almond Butter (or other nut butter)
½-1 tsp Cinnamon (depending if you used regular or cinnamon protein powder)
Dash of Vanilla Extract and Sea Salt
Instructions
Put honey and almond butter in small microwaveable dish and heat for 20 seconds.
Put dry ingredients in another bowl and mix.
Pour in honey and almond butter mixture. Add in yogurt and mix.
Roll into balls and refrigerate until eating.
Notes
I used About Time Vegan Protein (you can order with the code fff1 for 25% off HERE). If you use a different one, you may have to add a little more honey or a little more protein powder to get the right consistency, depending on how your protein powder absorbs.
**DO NOT USE WHEY (it will not come together)