Who is ready for another giveaway?!
YES, TWO GIVEAWAYS AT ONCE GOING ON.
How are you liking summer on Fresh Fit N Healthy so far? 🙂 See below for details!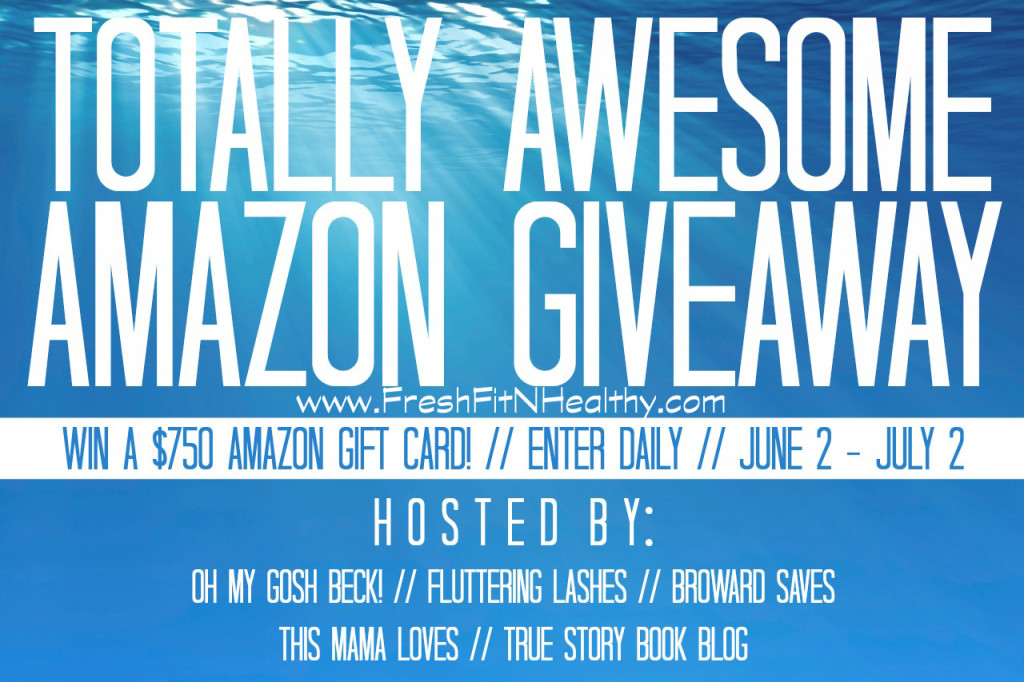 If you're anything like me, you are SO ready for summer. So what better way to celebrate than to give away one of our biggest prizes ever? That's right — my blogger friends and I have come together to give one very lucky reader the chance to win an Amazon gift card loaded with… $750!
Will you be the winner of the $750 Amazon Gift Card? Bookmark this page and come back every day to enter and earn bonus entries by sharing the giveaway with your friends on social media. Good luck!
GIVEAWAY
Prizes: $750 Amazon Gift Card
Organized by: Oh My Gosh Beck!
Co-hosts: This Mama Loves ♥ Broward Saves ♥ Fluttering Lashes ♥ True Story Book Blog ♥ Amazing Super Savers ♥ Babushka's Baile ♥ Finger Click Saver ♥ Fresh Fit N Healthy ♥ Jenn's Blah Blah Blog ♥ Mama Papa Barn ♥ Misadventures with Andi ♥ Mom and More ♥ Pretty Thrifty ♥ Stacy's Savings ♥ StushiGal Style ♥ The Skinny-Life ♥ The WiC Project
Rules: Use the Rafflecopter form to enter daily. Besides the mandatory blog comment entry, all other entries are optional. Giveaway ends 7/2 and is open worldwide.