Today is SPECIAL because Natalie over at A Fit Philosophy and I decided to team up and bring you TWO delicious yet healthy halloween treats.
It's now October 9th, which means only 22 days until Halloween..which calls for some FRESH FIT N FESTIVE recipes.
I don't know about you, but this time of year gets me excited, because I LOVE the holidays and everything that comes with them like yummy food, getting in the holiday spirit and decorating, the cool weather, and being with family and friends. So starting October, as the cold weather begins to come and the leaves start to change..I just get SO HAPPY. And yes, I do begin to listen to Christmas music, and yes I know that's annoying to many people..oops.
Of course both the recipes I have for you are PUMPKIN flavored. Obviously I mean, have we not established my love of pumpkin yet whether it be on here with posts like THIS, or instagram photos like THIS, or youtube workout videos like THIS. Or I guess my over 30 second snap story the other day on Sarah_Grace11 showing all the PUMPKIN GOODNESS at Trader Joes like these PUMPKIN O's I FOUND..(mid explaining how good they are, watch my Top Ten Current Healthy Food Finds video HERE)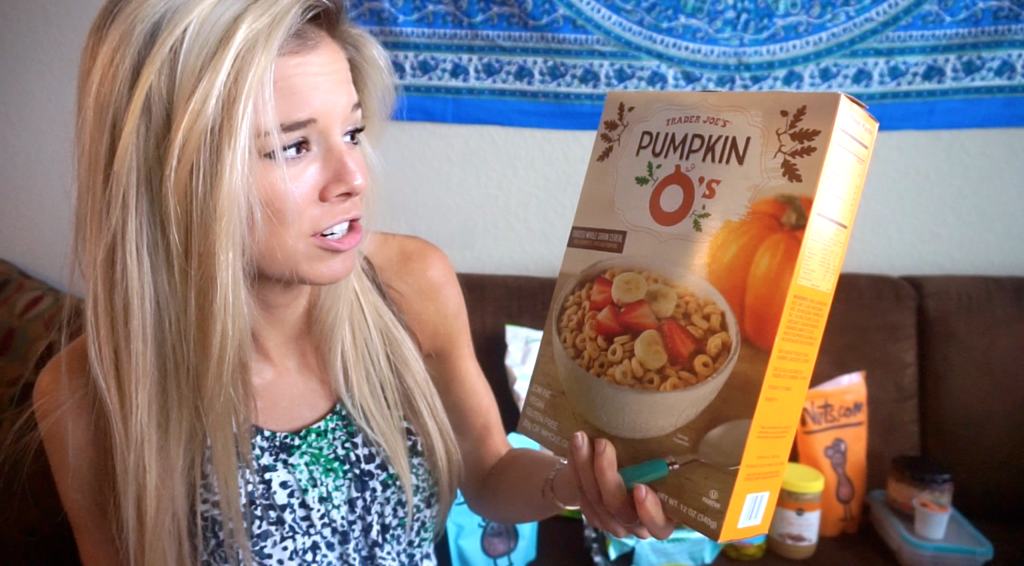 Anyways..it's funny, because Natalie and I just agreed on making halloween treats to share on each other's blogs. But no specific flavor or anything.
Guess we BOTH like pumpkin and simple ball recipes though, because she came up with THESE delicious looking Scary Pumpkin Spider Balls…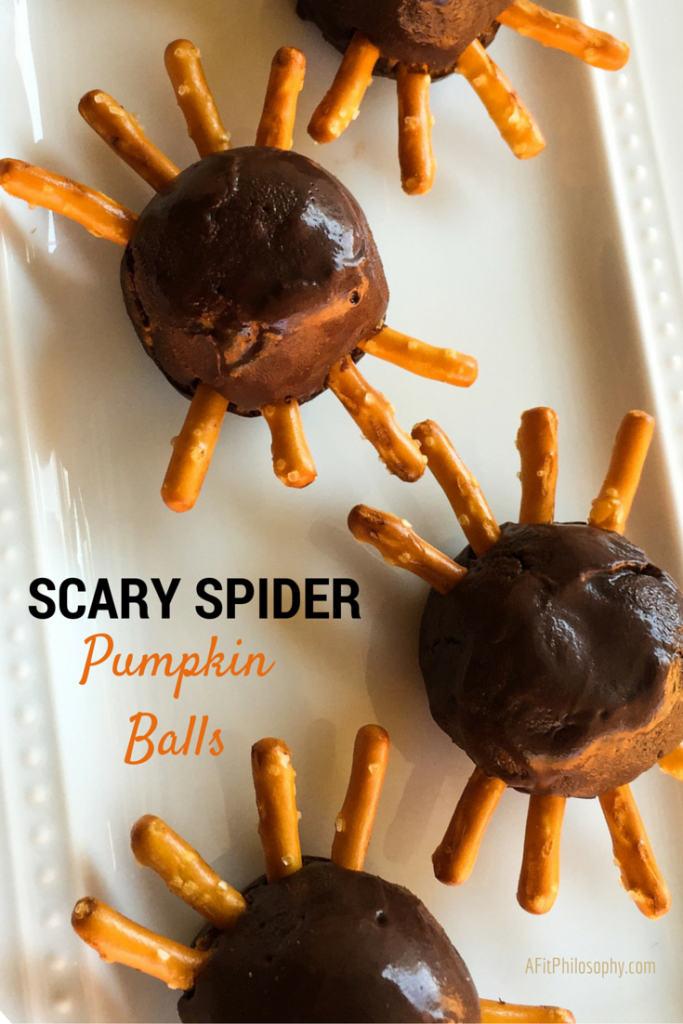 And then I came up with THESE yummy Protein Cheerio Pumpkins using one of my trader joe's pumpkin finds, Pumpkin O's! (but no worries, you can make them using regular honey nut cheerios if you desire!)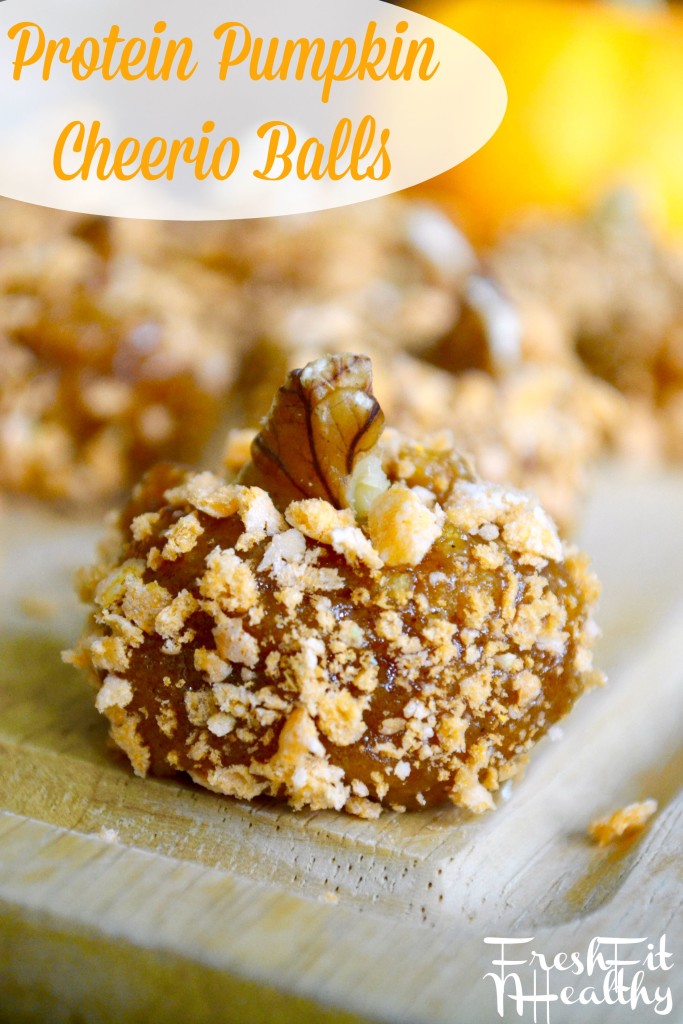 Anyways, thank Natalie for these fun spider desserts! And then head on over to Natalie's post to find the recipe for my delicious high protein pumpkin balls!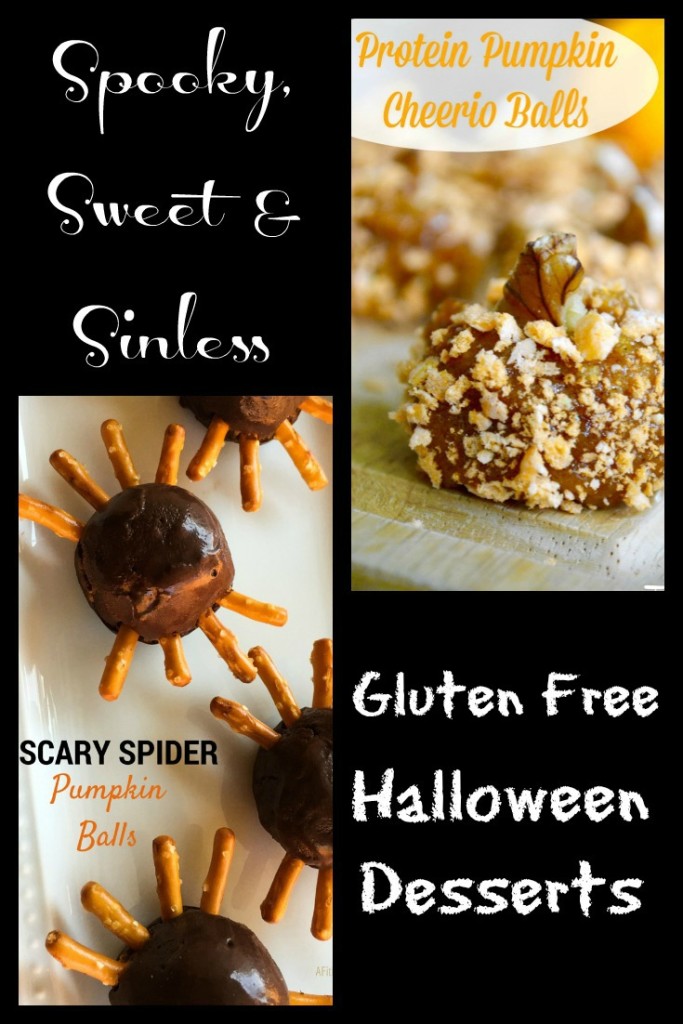 But before I go, as always now I've got questions FOR YOU
What is your FAVORITE halloween candy?
Did you use to count and trade candy with friends after a long night of trick or treating too?
What pumpkin recipe that I haven't made on here yet would you like to see me make healthy?!
What makes you most excited about the holiday season approaching?!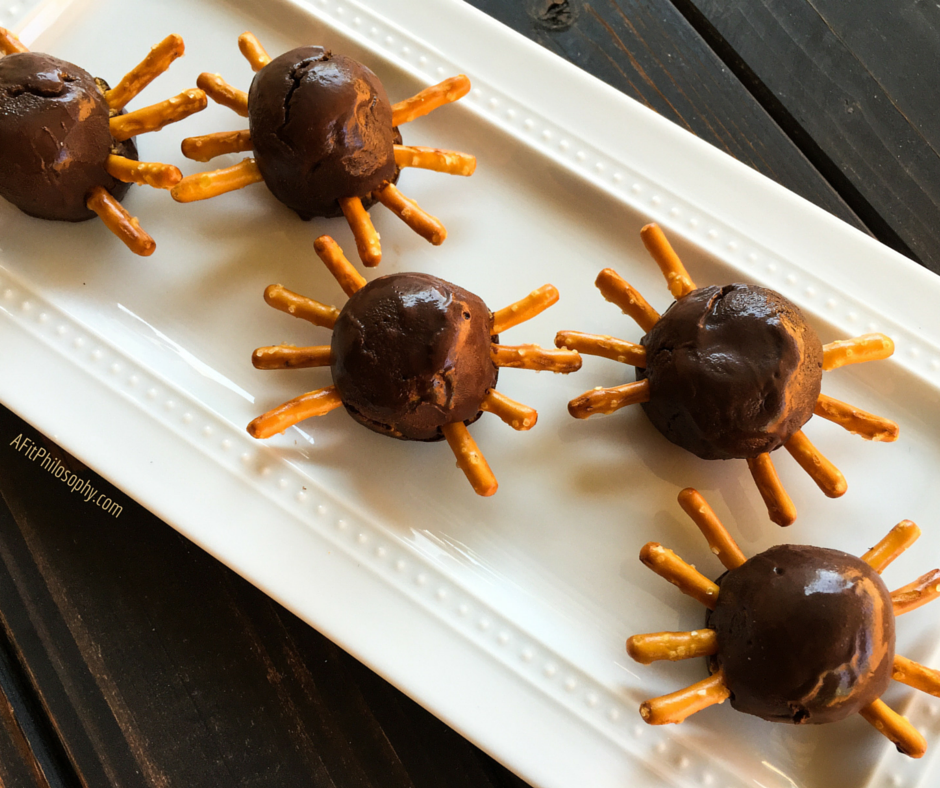 Rating 5.0 from 2 reviews
Serving size: per ball (10)
Calories: 78
Fat: 2.2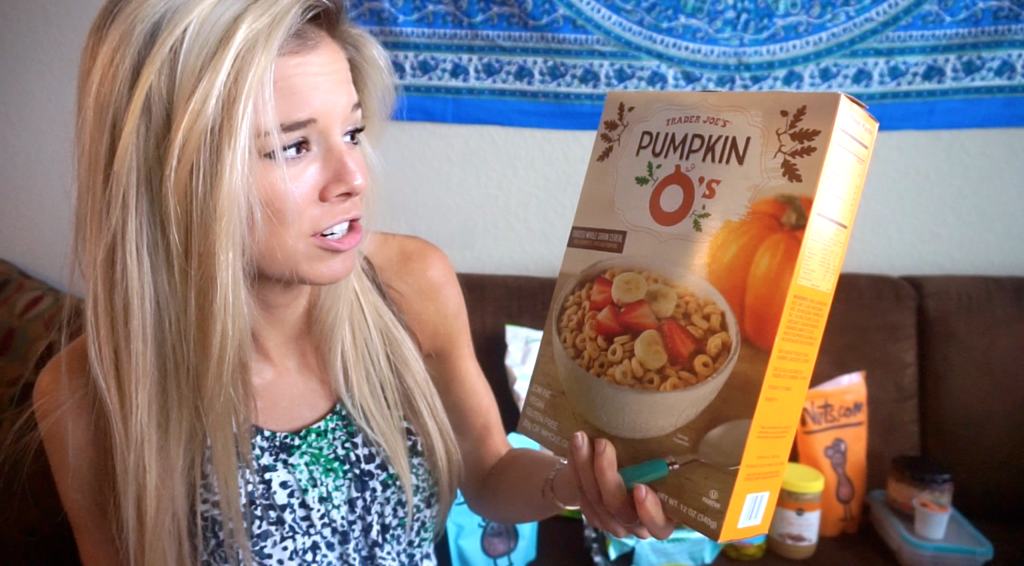 Ingredients
½ Cup Coconut Flour
½ Cup Buckwheat Flour
¼ Cup Granulated Stevia
½ tsp Baking Soda
1 TBS Pumpkin Pie Spice
1 Cup 100% Pure Pumpkin/Pumpkin Puree
2 TBS Enjoy Life Dark Chocolate Chips
1 TBS + 1 tsp Unsweetened Vanilla Almond Milk
40 Gluten Free Pretzel Sticks (I used Glutino)
Instructions
Preheat oven to 350 degrees.
In a mixing bowl, combine coconut flour, buckwheat flour, granulated stevia, baking soda, and pumpkin pie spice. Mix together well.
Add pumpkin puree in slowly and stir until well mixed. The batter will appear to be very crumbly at first, however continue to add pumpkin puree and smash with spoon to make into a more cohesive batter. (It actually reminds me very much like gingerbread cookie consistency).
Using approximately 2 tablespoons of batter, roll into balls with hands, place on greased cookie sheet. This should make about 10 balls.
Bake in oven for about 10 minutes.
While balls are baking, take 1 tablespoon Enjoy Life Dark Chocolate Chips and 2 teaspoons unsweetened vanilla almond milk and microwave for about 15 seconds.
Remove and stir until saucy.
Once balls are done cooking, take out and cool. Once cooled, roll balls in dark chocolate sauce, place on waxed paper coated plate or Tupperware and place in freezer for about 45 minutes, or until chocolate coating hardens.
Remove from freezer, take 40 gluten free pretzel sticks and break in half. Insert 4 halves into each side of the ball, until it looks like a spider!
Serve at room temperature. Can be stored in refrigerator for a few days.
Happy Halloween! Enjoy!
A note from Natalie: I'd love if you'd stop on over to A Fit Philosophy and let me know you're visiting from Fresh Fit N' Healthy when you do! I genuinely love talking health and fitness with new visitors and expanding our community to support healthy living!