A delicious, creamy, vegan breakfast bowl filled with nutrient-dense, whole foods like Avocado, Walnuts, Coconut, Apple, and Matcha!
Something about my smoothies being in a BOWL, makes it so much more enjoyable. Agreed? I just LOVE making thick enough shakes and smoothies to eat with a SPOON.
Well recently, I have been trying to incorporate more healthy fats into my diet. Why? Because healthy fats play SUCH a vital role in our bodies. These low-fat diets need to go.
Along with the creamy and nutritious foods like avocado, apple, and coconut, one ingredient in this delicious matcha avocado smoothie bowl makes it EXTRA creamy and wholesome for the perfect breakfast: California Walnuts!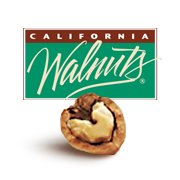 California walnuts provide such important components to a healthy diet! Just a single 1-ounce serving provides 2.5 grams of the essential plant-based omega-3 alpha linolenic acid (ALA), 4 grams of protein, and two grams of fiber!
And the benefits of avocado I've mentioned before , but they are numerous! With having an avocado tree that bears way too many to eat at once, I have frozen avocado to use in recipes like this year-round! (if they're too soft to eat, freeze em'! perfect addition to smoothies like this!) With this , this , and this …you surely know by now how much I love my avocado.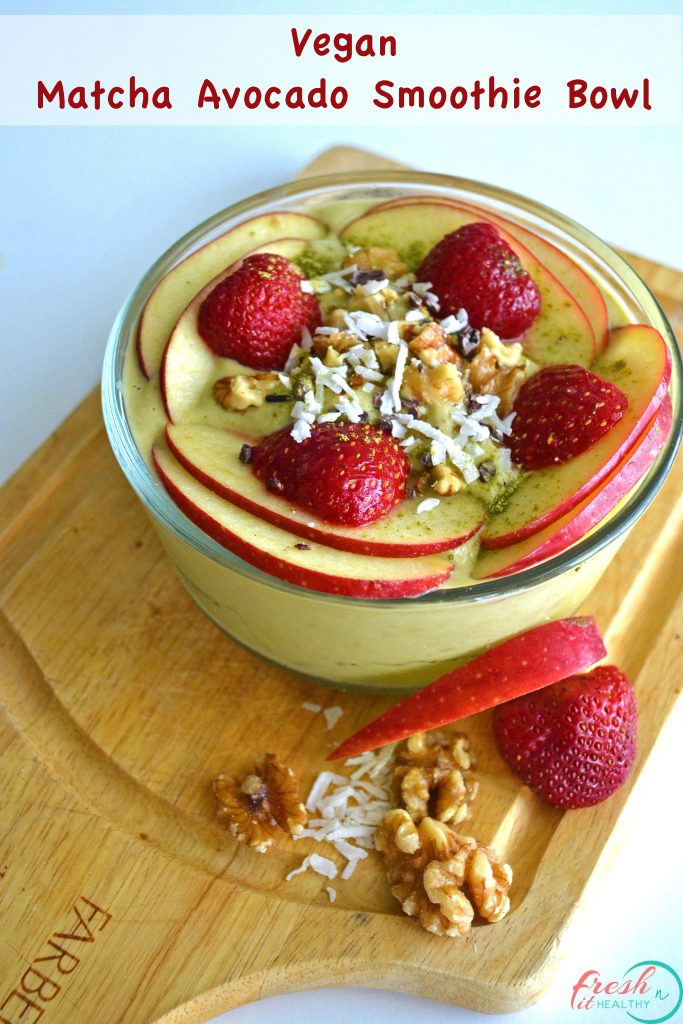 And Matcha powder is something that most likely isn't new to you, especially with the Starbuck's frappuccino craze. But matcha powder (when it's not combined with tons of added sugar), ! Obviously it's is a great source of energy as it is green tea and has caffeine. But matcha is rich in antioxidants called polyphenols, that are known to protect against heart disease and cancer, regulate blood sugar and reduce blood pressure! But be careful that you aren't buying "matcha powder" that is actually a "powdered mix" full of added sugar and other ingredients; buy the real stuff and slightly sweeten yourself in natural ways!
But man do I love me some walnut butter, as you may recall this delicious walnut butter recipe I shared with you all. But this recipe actually uses them in TWO ways, neither being in butter form! Blending some California walnuts IN the smoothie lends the extra creamy texture to it, and the topping of extra onhealthy glucophage walnuts lends the crunch we all look for in a liquid meal. (At least me, I need good texture and a little crunch!)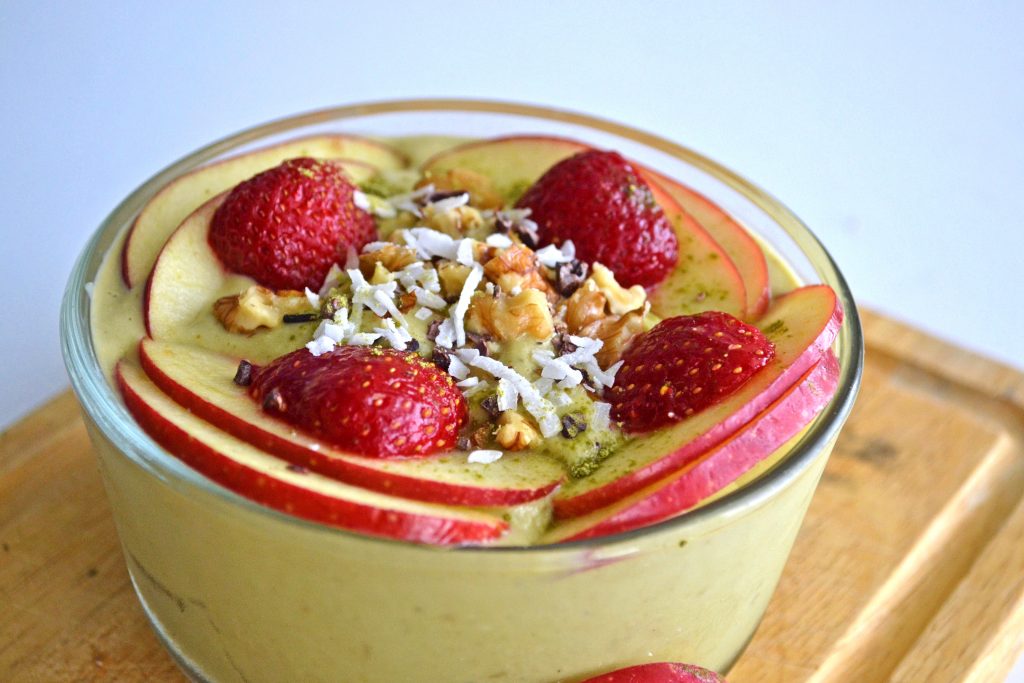 But all in all, this matcha avocado smoothie bowl provides all you need and more to fuel you, energize you, and keep you satisfied throughout your morning. Breakfast is probably the most important meal of the day, as your body has most likely gone at least 7 hours without food by the time you wake up — and needs some fuel to get you going and performing to your fullest potential. Think of it as the fire dwindling, and you needing to add some more wood to the furnace to get it going again!
Anyways, sorry for my nutrition rant, but want to educate as I share all these yummy recipes as to WHY they are healthy 🙂
So cheers to this perfect, wholesome, nutrient-dense breakfast! Who's having it tomorrow?!
As always, questions for you now:
What is your favorite way to use walnuts to complete a meal or bake?
Have you tried my HOMEMADE walnut butter recipe yet?
Are you a smoothie bowl or smoothie in a jar kinda person?
Complete this sentence: Lately I've been loving _________.
until next time,
xo Sarah Grace
Tweet This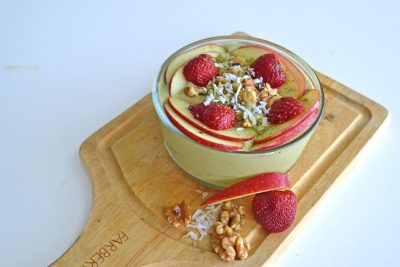 Ingredients
1 cup Coconut Milk
2 tsp Matcha Powder
½ Frozen Avocado
¼ cup California Walnuts, separated in half and chopped
Dash of Vanilla Extract and Sea Salt
*Sweetener to taste (I used 1 tbsp Agave)
Toppings: half of Walnuts, ½ sliced Apple, 2 sliced strawberries, 1 tbsp Shredded Coconut & 1 tbsp Cacao Nibs
Optional: scoop Vanilla Plant Based Protein Powder
Instructions
Blend all ingredients except for half of the walnuts and toppings in high speed blender until smooth. Pour into bowl.
Top with leftover chopped walnuts, strawberries, apple slices, coconut, and cacao nibs.
"I received free samples of California walnuts mentioned in this post. By posting this recipe I am entering a recipe contest sponsored by the California Walnut Commission and am eligible to win prizes associated with the contest. I was not compensated for my time."