A festive, 4th of July Healthy Daiquiri that is lower in calories and fat, but still full of flavor by using fresh fruit!
Who's ready for the Fourth of July?! What about a healthy daiquiri?!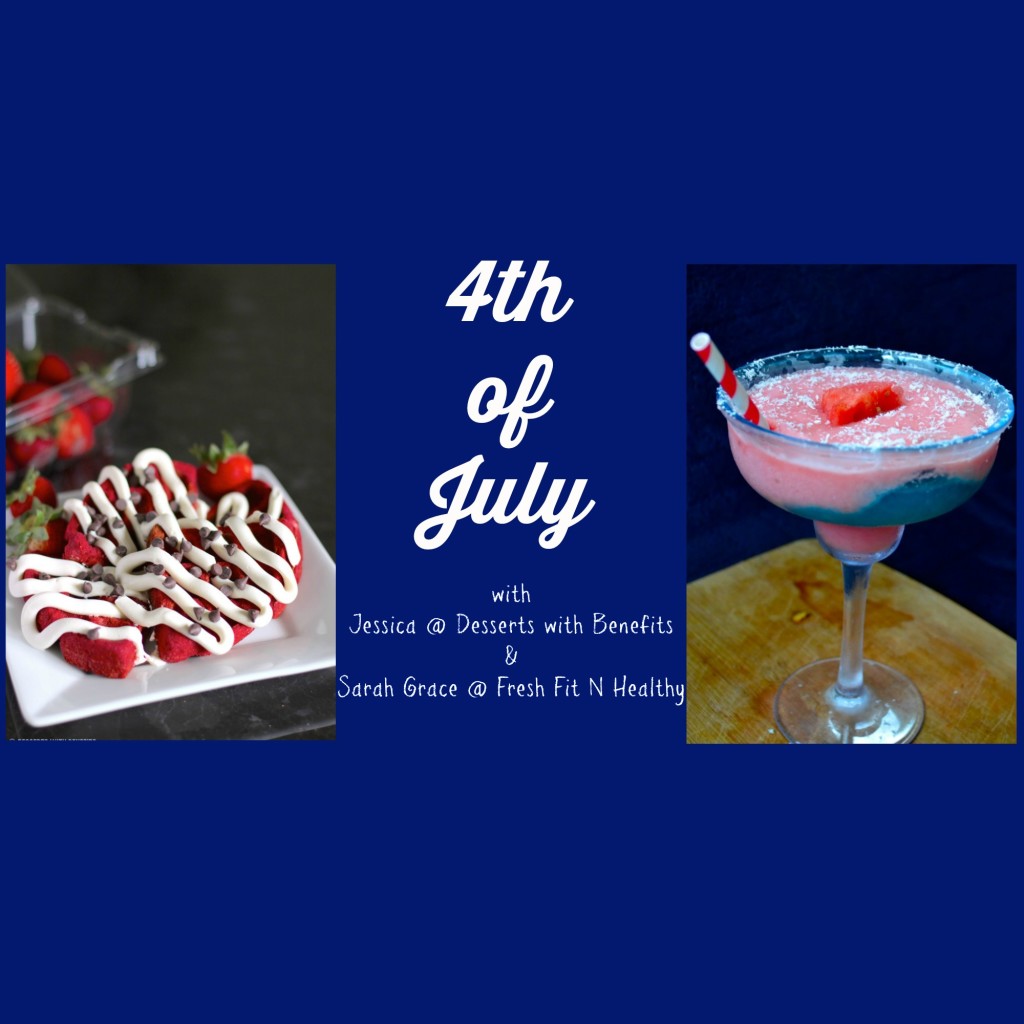 I'm bringing you a special treat a few days early so that YOU can make this delicious healthy daiquiri on this special day to truly represent your red, white and blue!
But that isn't all, because my friend Jessica over from Dessert with Benefits decided to team up with me and share one of her incredible recipes today as well that will help you celebrate by adding some red white and blue to your diet!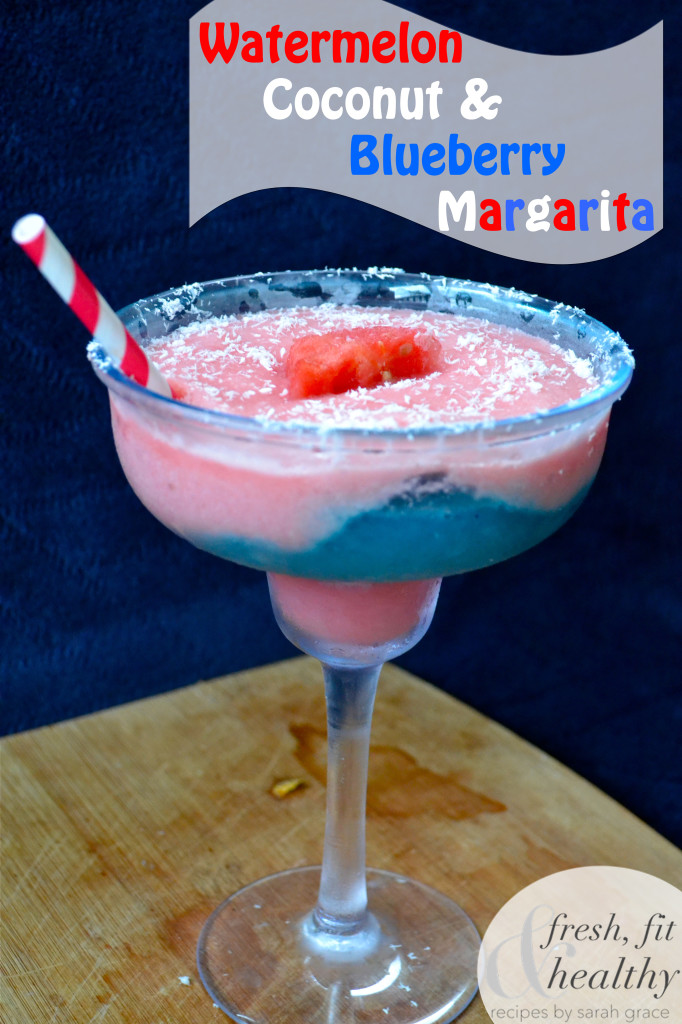 This frozen healthy daiquiri drink is the perfect way to beat the heat, enjoy something yummy, and keep yourself bikini thin. Unlike many frozen drinks you would get out, this one isn't loaded with any added sugar, and the creaminess comes from delicious frozen fruit and coconut milk. Ahh, the benefits of healthy eating. Who said it had to taste bland?!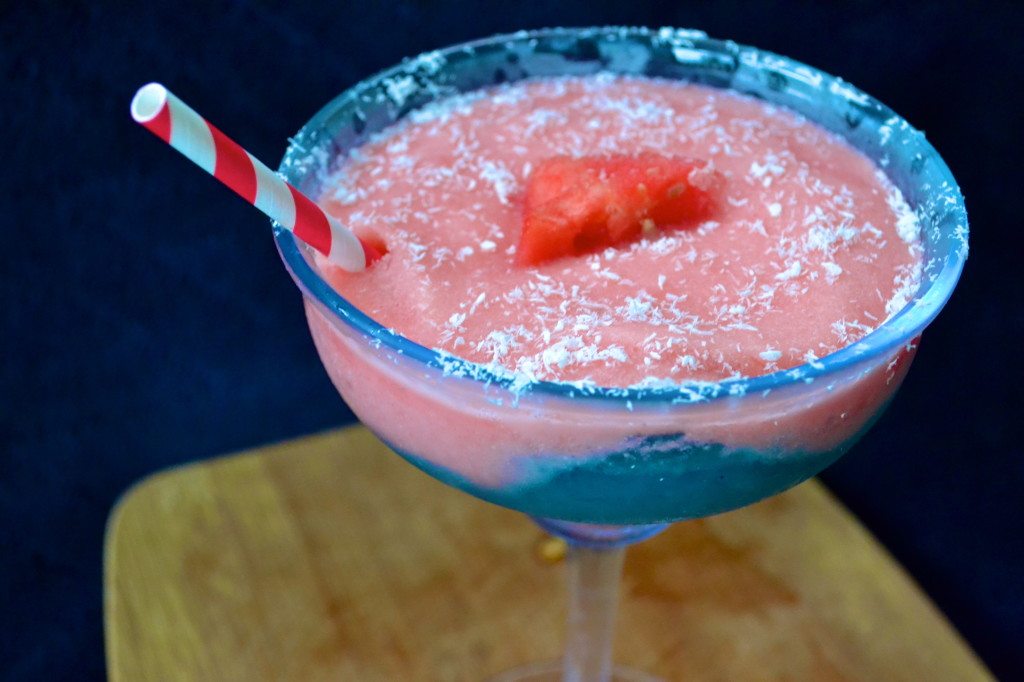 Typical frozen alcoholic drinks can be over 400 calories! Did you know that?! But this healthy daiquiri certainly doesn't. No way. But just as flavorful if not more. Have kids that want a fun red white and blue drink? Well this can simply be modified to be virgin as well! 🙂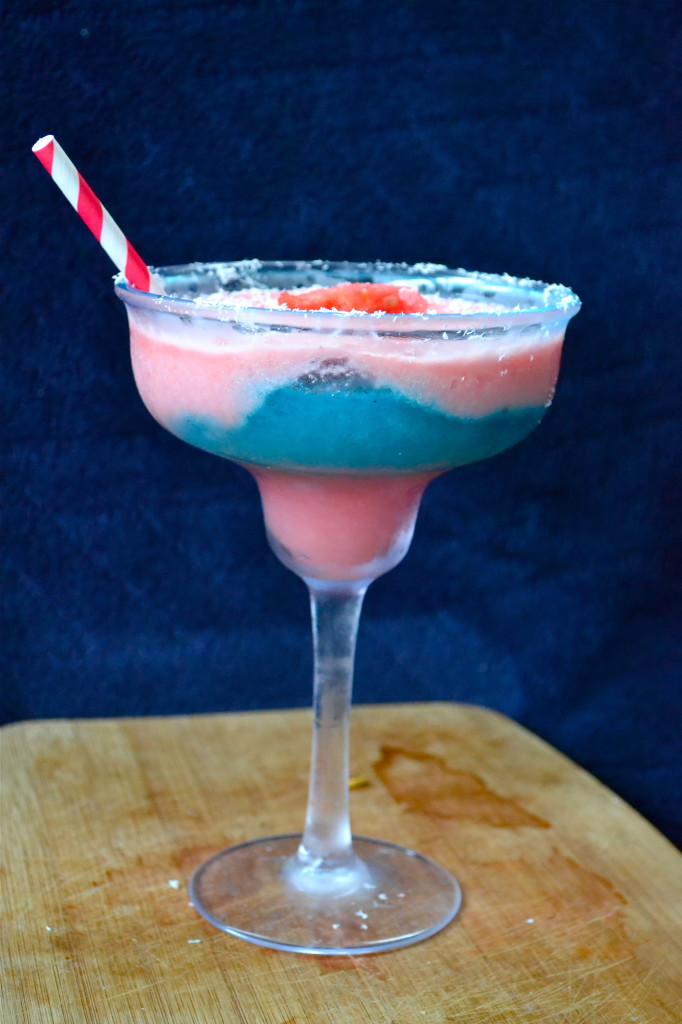 And Jessica's recipe?! Can I just say YUM?! Red Velvet Waffles? Goooood Mornnnning. I'll surely be making these for my friends on Friday morning before the festivities start! She not only makes healthy recipes over on her blog, but protein packed ones that keep your tummy full and happy, and those muscles strong and flexin. Head on over here for her Red White and Blue recipe!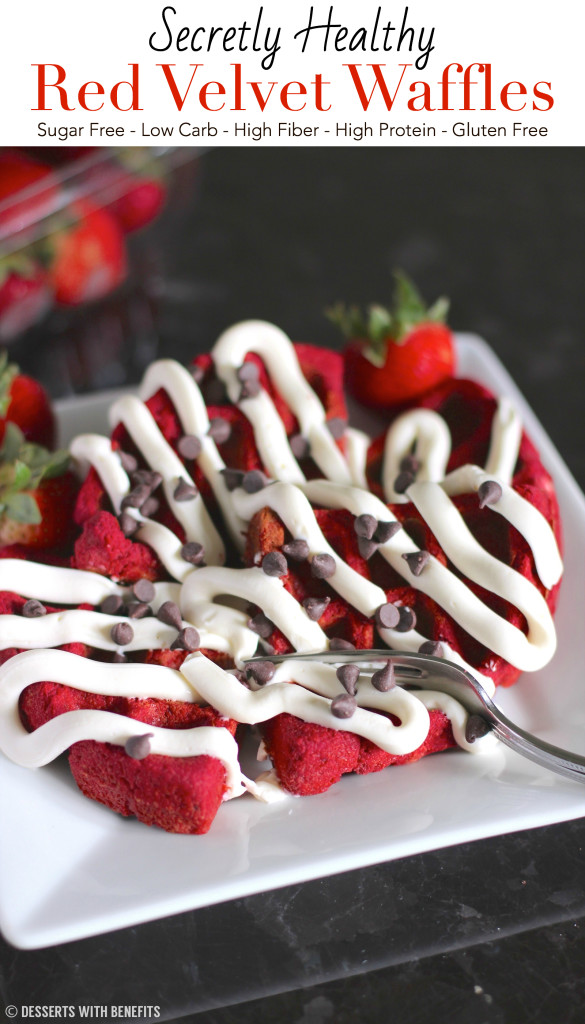 But see those colorful layers? Watermelon..Blueberries..Coconut.. in one healthy daiquiri
What more could you ask for?
I know I'll be enjoying this drink out in the hot summer sun, will you be?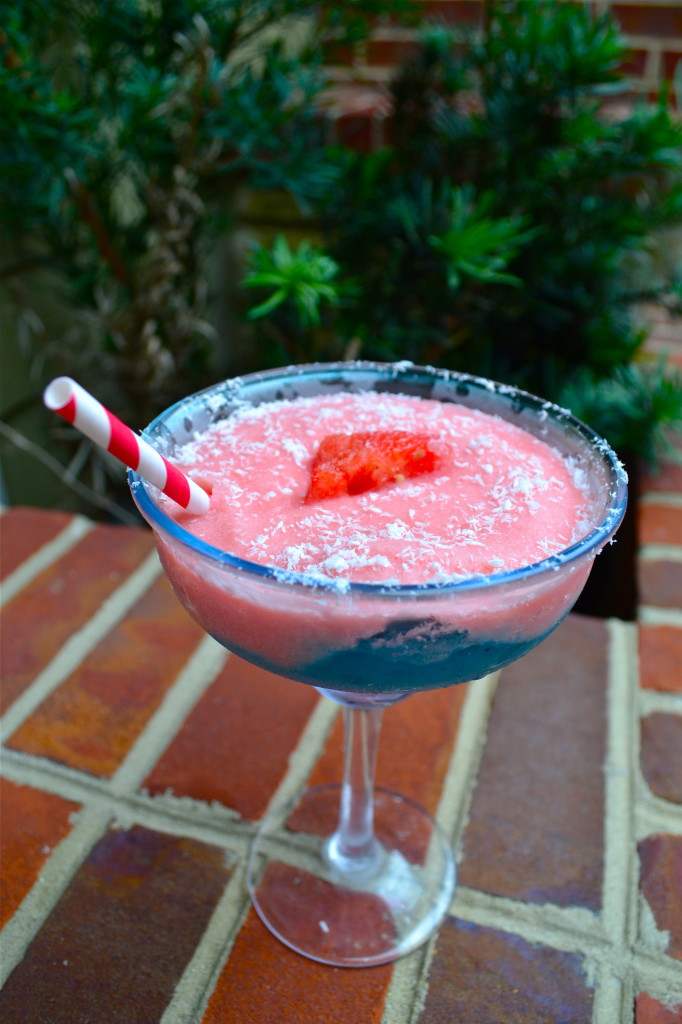 Questions for YOU
How do you celebrate the 4th of July?
What is one recipe you make or one food you always buy for this holiday?
When was the last time you made a homemade special drink instead of buying it out?
Rating 4.5 from 4 reviews
Prep time:
Total time: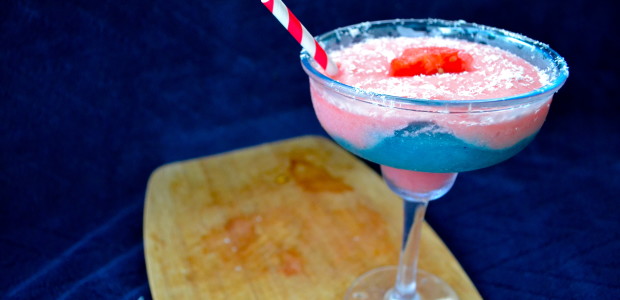 Ingredients
Watermelon Layer: 2 heaping cups Cubed Watermelon, frozen
1 cup Frozen Blueberries
¼ cup Canned Coconut Milk
¼ cup Coconut Water
3 oz. Coconut Rum
2 oz Vodka (coconut or vanilla flavored would be great! but plain works too)
Optional: Honey to taste
Instructions
Cut watermelon into small cubes and place in freezer until frozen
When frozen, blend together watermelon, coconut rum, and coconut milk, set aside
In a cleaned blender, blend together blueberries, coconut water, and vodka.
Add ice to either of the mixtures while blending that aren't thick enough. If too icey, add more milk or coconut water.
Pour part of both mixtures slowly into each glass, sprinkle with coconut if desired.
*Option #2: make either the watermelon or blueberry mixture and enjoy it by itself!
Notes
For a bright blue color or bright red color, you can add natural food dyes as well to both mixtures


If desiring a virgin drink, just don't add the alcohol, and add more coconut water/milk until achieving the desired texture!